By using this site, you agree to our Terms of Use. This post may contain affiliate links. Read our disclosure policy.
Follow us on Instagram for more fun food ideas for kids!
These adorable acorn cookies make cute fall treats kids can make with just 3 easy ingredients!
Autumn is officially here and with that comes all the cozy things fall brings like cooler weather and fall treats like these adorable mini acorn cookies. Unlike traditional fall baking, you won't find yourself near an oven to make these cute acorn cookies. It's really a matter of assembly with just 3 simple ingredients.
We've seen so many versions of these acorn cookies floating around Pinterest we had to finally give them a go! They didn't disappoint in both flavor and cuteness appeal.
Plus who can beat a cookie you can literally make in less than a minute? These would make adorable fall treats packaged up in treat bag or something to make a neighbor or friend smile.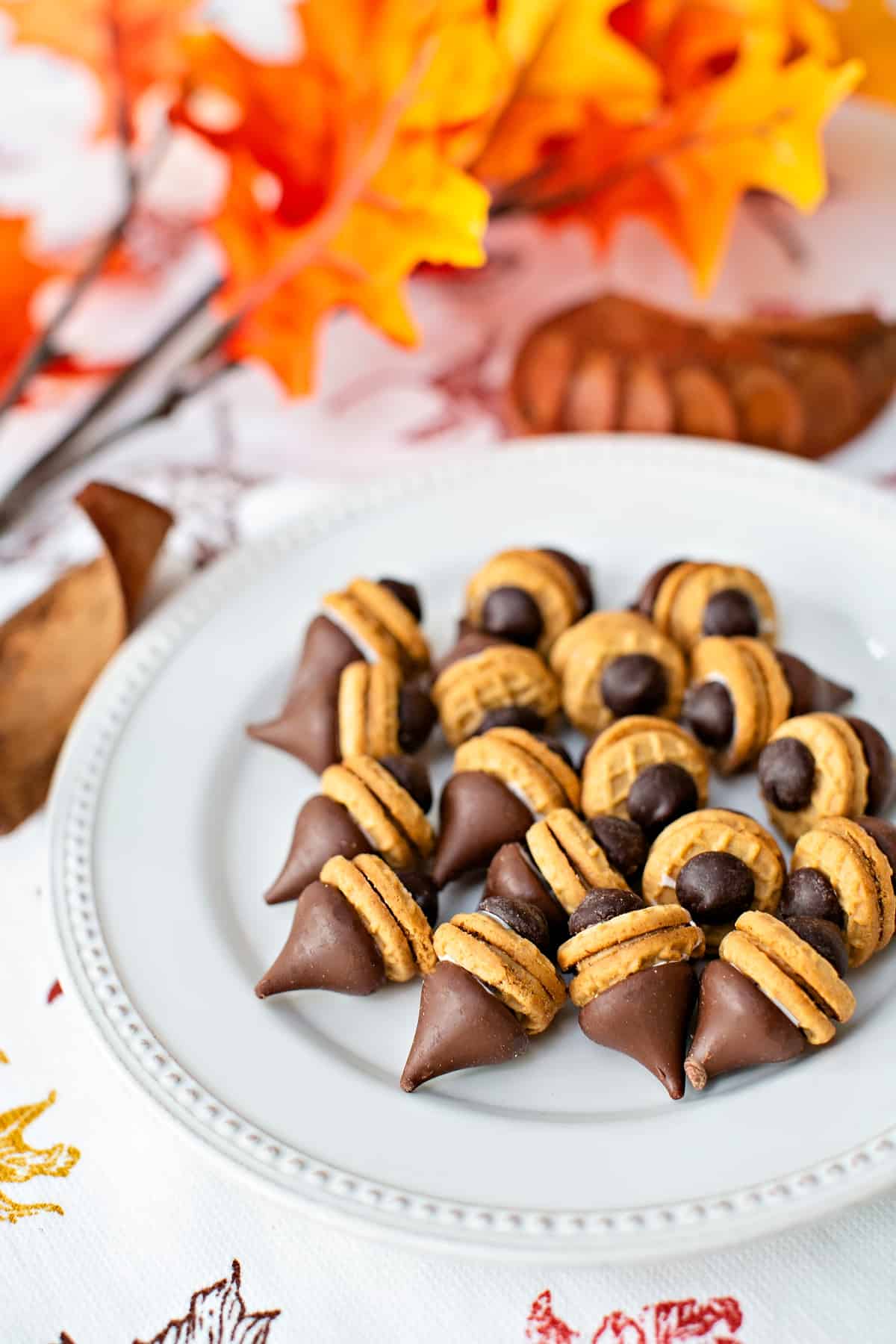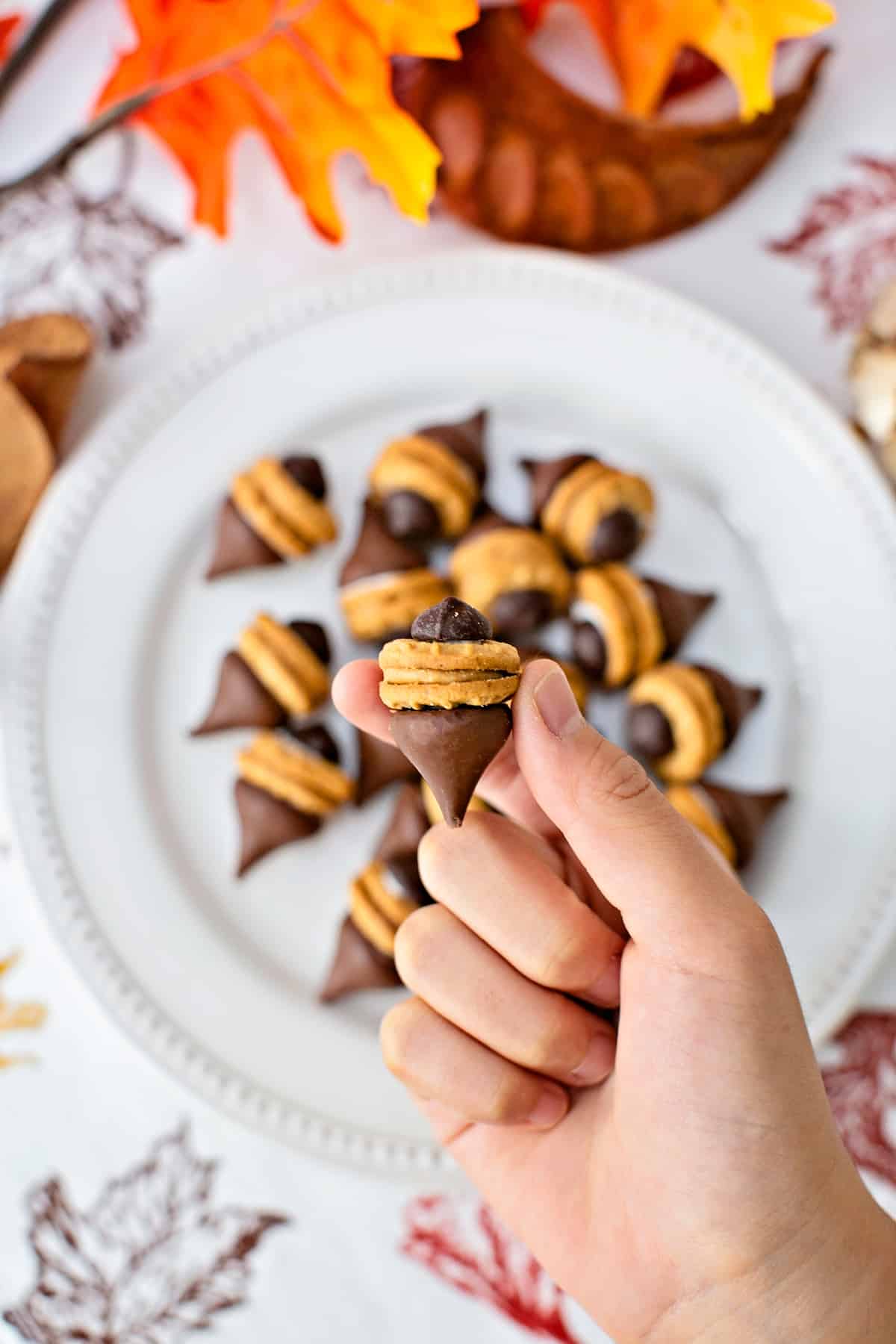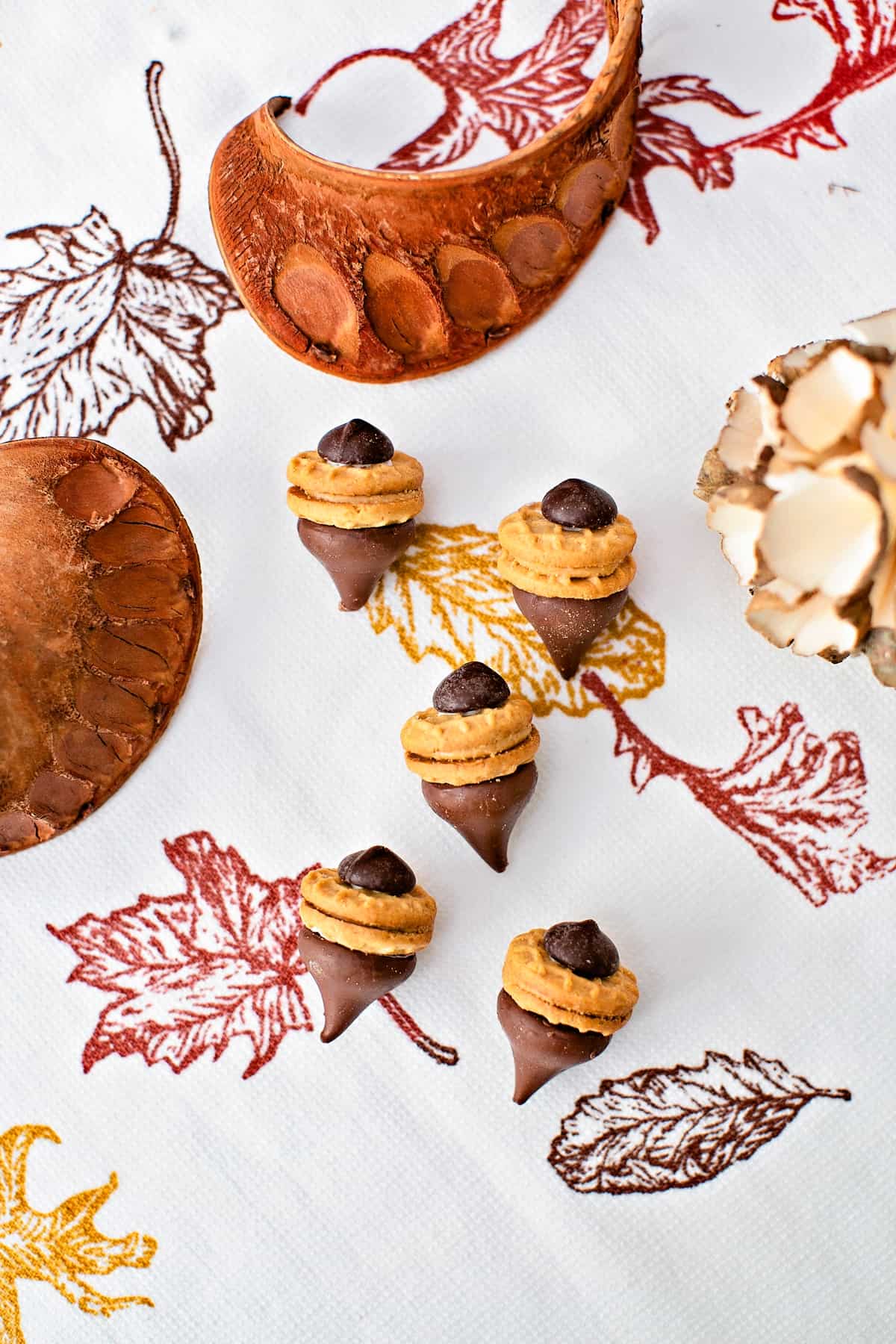 What kind of cookies should you use for these fall cookies?
Definitely small round cookies. We found these Nutter Butter Bites worked perfectly as they are circular in shape and already look like acorn tops!
You'll definitely need the Hershey's Kisses for the classic drop shape of an acorn. For the small stem on top a chocolate chip will do. We only had large chips so used those, but these would look even better with regular sized chocolate chips.
Easy Acorn Cookies – Ingredients:
Hershey's Chocolate Kisses

Chocolate Chips

Cookie Icing like this (make sure it's the kind that dries hard or your chips and kisses will keep sliding off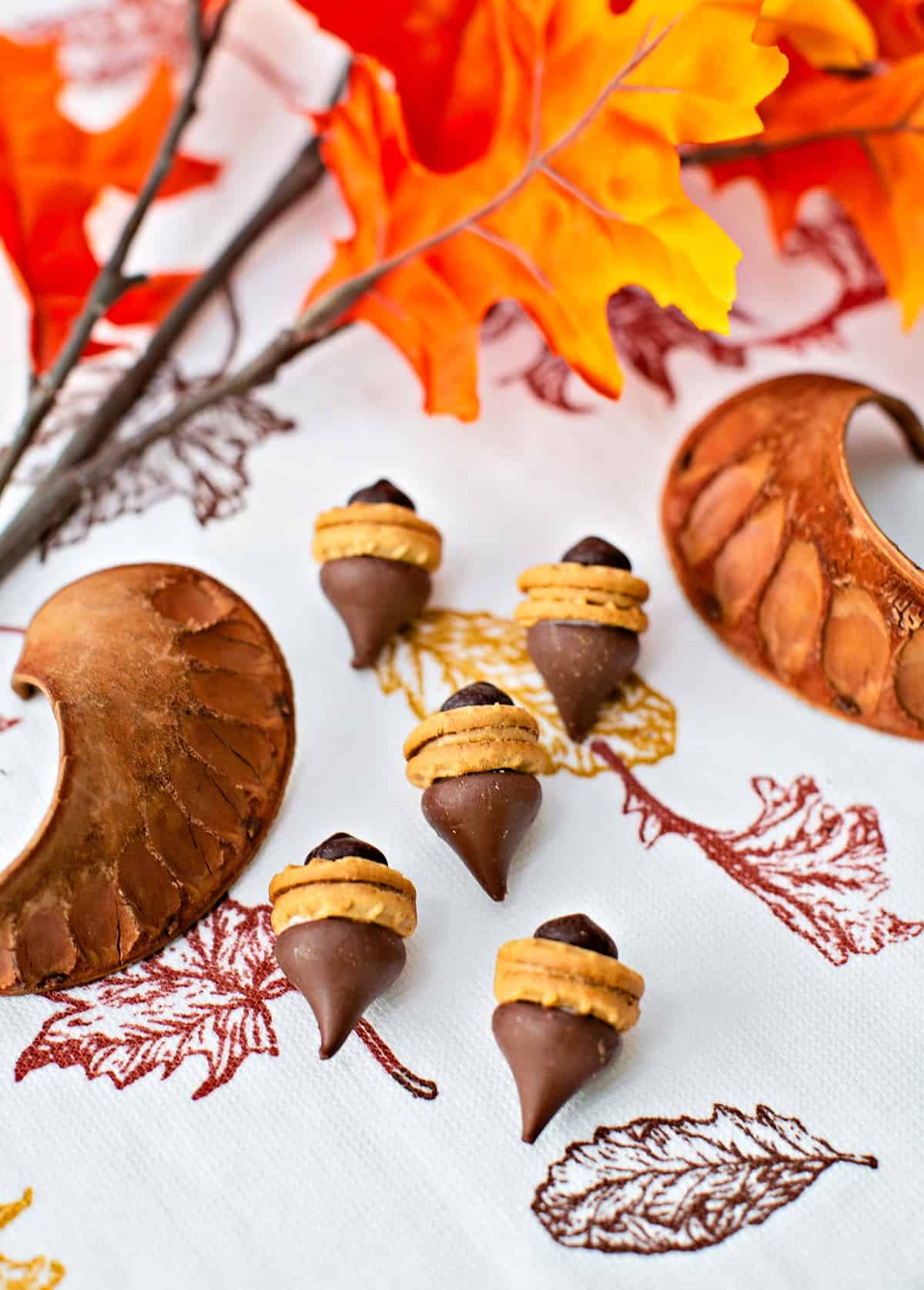 INSTRUCTIONS:
Step 1. Add a dab of frosting to the center of your cookie then place a Hershey's Kiss on top.
Step 2. Add a smaller dab of frosting to the top of the cookie and firmly place a chocolate chip.
Step 3. Lay your acorn cookies sideways so they can set. We like to pop them in the refrigerator for the frosting to"set" for several minutes.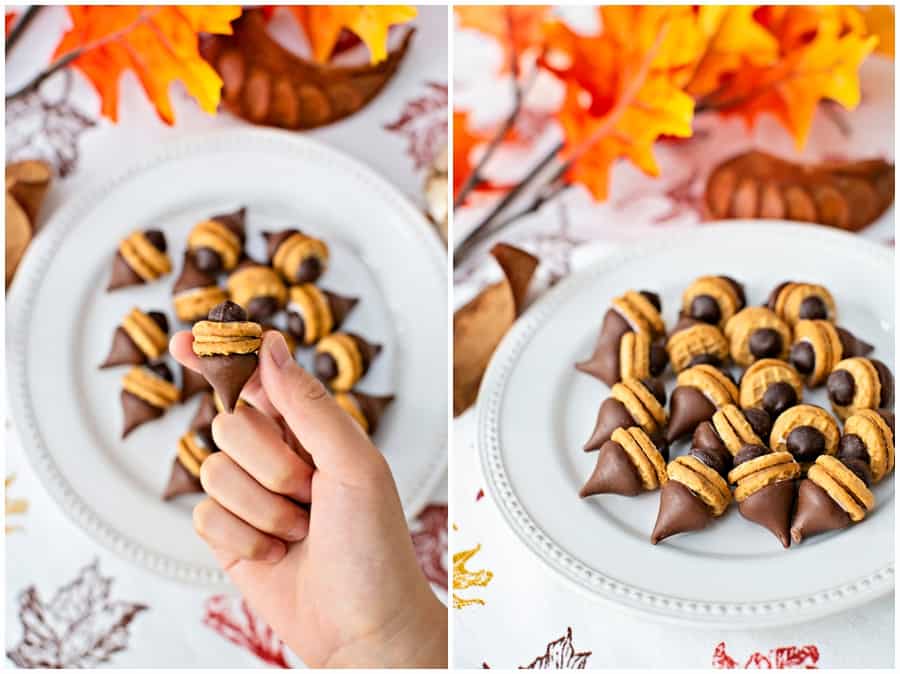 You Might Also Like: