By using this site, you agree to our Terms of Use. This post may contain affiliate links. Read our disclosure policy.
Follow us on Instagram for more fun food ideas for kids!
Hidden Valley Ranch ice cream is a dream come true for daring taste-bud thrill-seekers, Ranch dressing devotees, and culinary rebels who crave offbeat flavor mashups.
If you're a sweet and savory snacking superstar or a die-hard Hidden Valley fan, prepare to have your taste buds blown away by this creamy, ranchy revelation.
Hidden Valley announced a unique partnership with Brooklyn's Van Leeuwen ice cream shop on Thursday, introducing Hidden Valley Ranch ice cream. This exclusive frozen dessert will be available at specific Walmart locations nationwide from March 20 to May 28.
Per the press release these special-edition pints guarantee a tantalizing experience, combining the "savory flavors of ranch, including buttermilk, flavorful herbs and a touch of sweetness."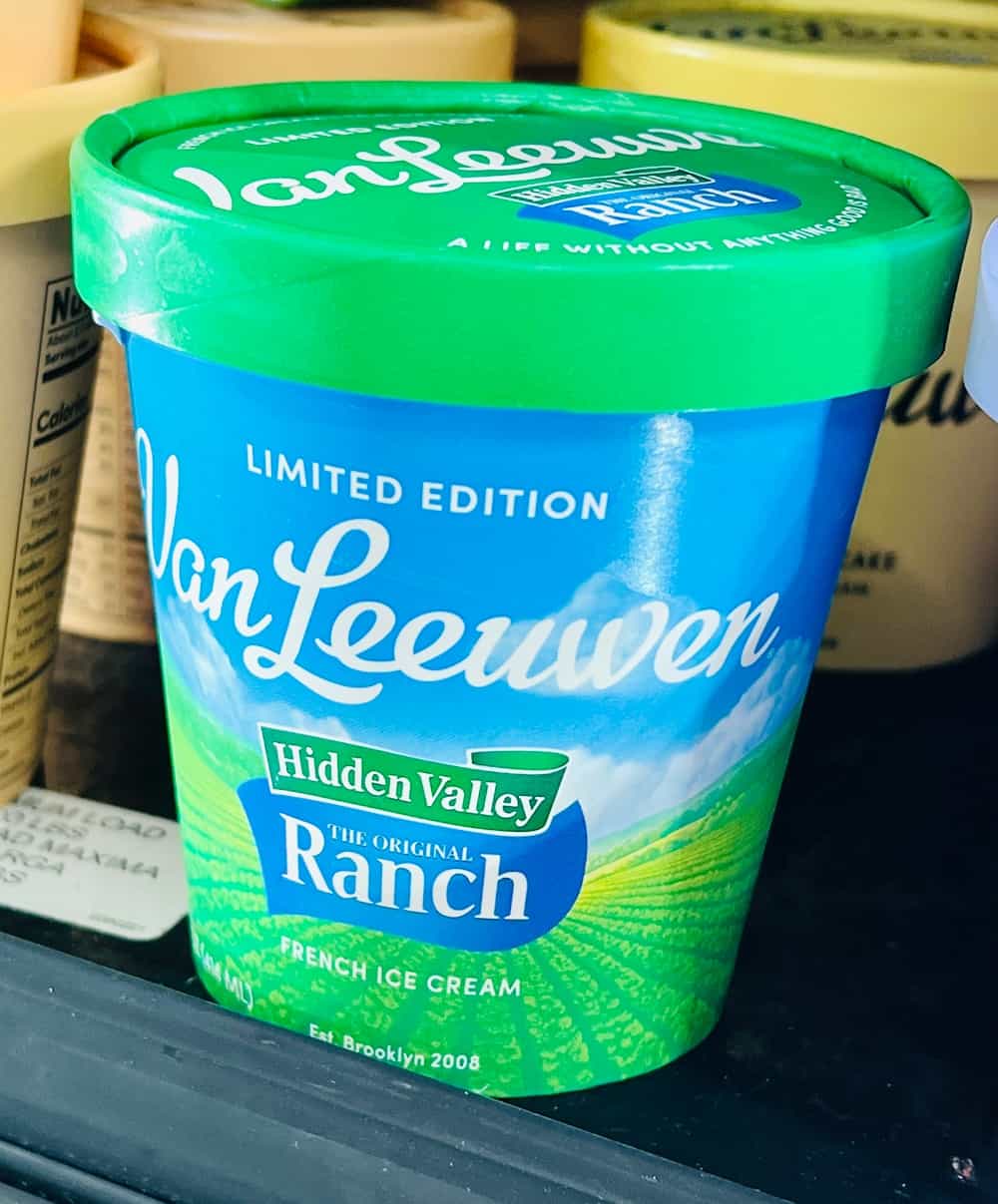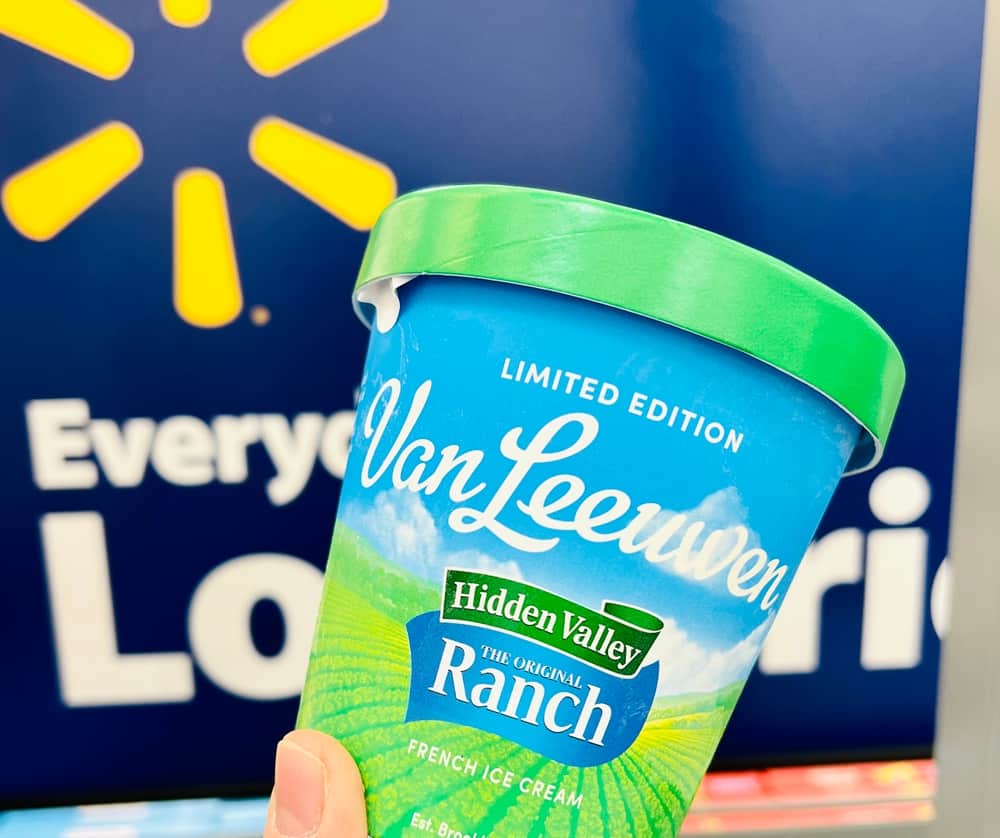 What Does Hidden Valley Ranch Ice Cream Taste Like?
Everyone loves ranch dressing….but ranch ice cream?? Yes indeed!
Van Leeuwen French Ice Cream x Hidden Valley Ranch flavored ice cream is a must try for the novelty, especially if you're a fan of Ranch dressing.
This ice cream is a crazy combination. It looks like regular ice cream in the usual carton, cold and creamy. But, it smells exactly like ranch dressing and tastes like it too!
First to hit the taste buds is the familiar buttermilk dill flavors of ranch dressing but it's cold with all the texture of ice cream. It finishes with just a note of vanilla.
It truly is a unique experience and love it or not, it's an adventurous flavor and super fun to try!
Don't limit this to a sweet dessert. My family actually dipped hot wings in it so the possibilities are endless!



What are the calories in Ranch Ice Cream?
There are 2.5 servings in one pint of Ranch ice cream with each serving at 260 calories and 18 grams of fat. This is in line with most cream based ice cream flavors.
The simple ingredient listed are common for ice cream: cream, milk, sugar, egg yolks.
What is surprising is the addition of onion powder, garlic, other spices and sea salt that adds to the savory Ranch flavor.
Who would enjoy Hidden Valley ice cream?
Hidden Valley Ranch ice cream might appeal to adventurous foodies, ranch dressing lovers, and those with a penchant for trying unconventional flavor combinations.
This unique ice cream could also attract people who enjoy both sweet and savory treats, as well as fans of Hidden Valley products.
Where can you buy Ranch Ice Cream?
You can find the Van Leeuwen created Ranch Ice Cream exclusively at Walmart from March 20 through May 28.
How much is Hidden Valley Ice Cream?
The current price as of publication date is $5.23 per pint.