Follow us on Instagram for more fun food ideas for kids!
These Easy Pigs in a Blanket are so easy to make and require no baking!
I'm always looking for a cute and easy lunch idea for the kids and these adorable pigs in a blanket are one of the easiest lunches to whip up!
Unlike traditional pigs in a blanket that are rolled up in bread dough and baked, these hot dogs are inserted right into bread rolls!
You'll just need to add some finishing details like cheese ears and googly eyes and lunch is set!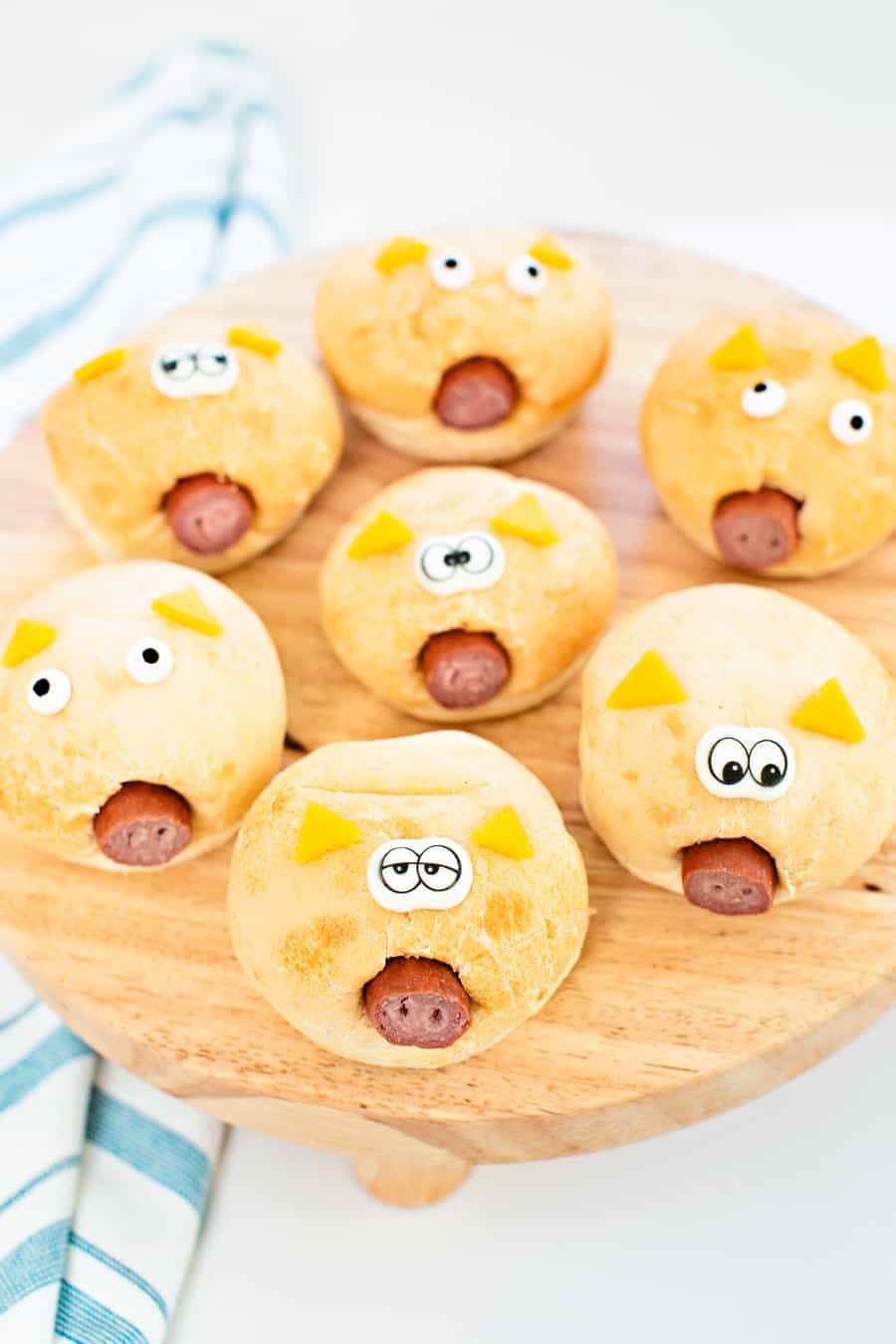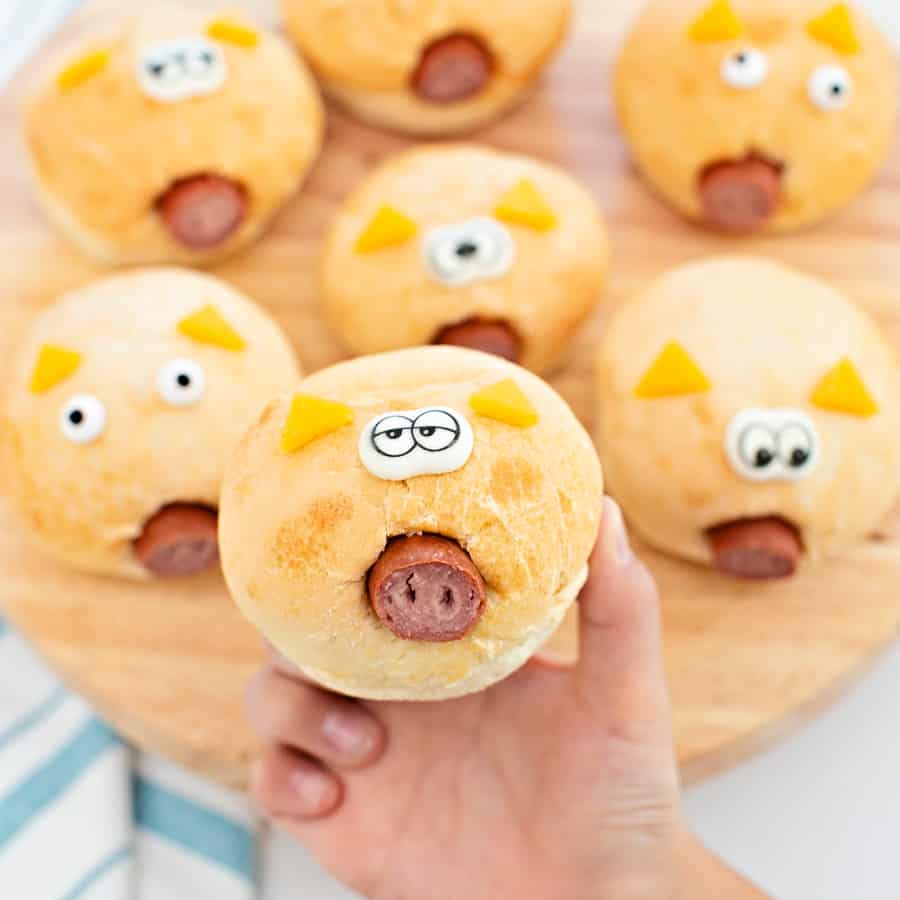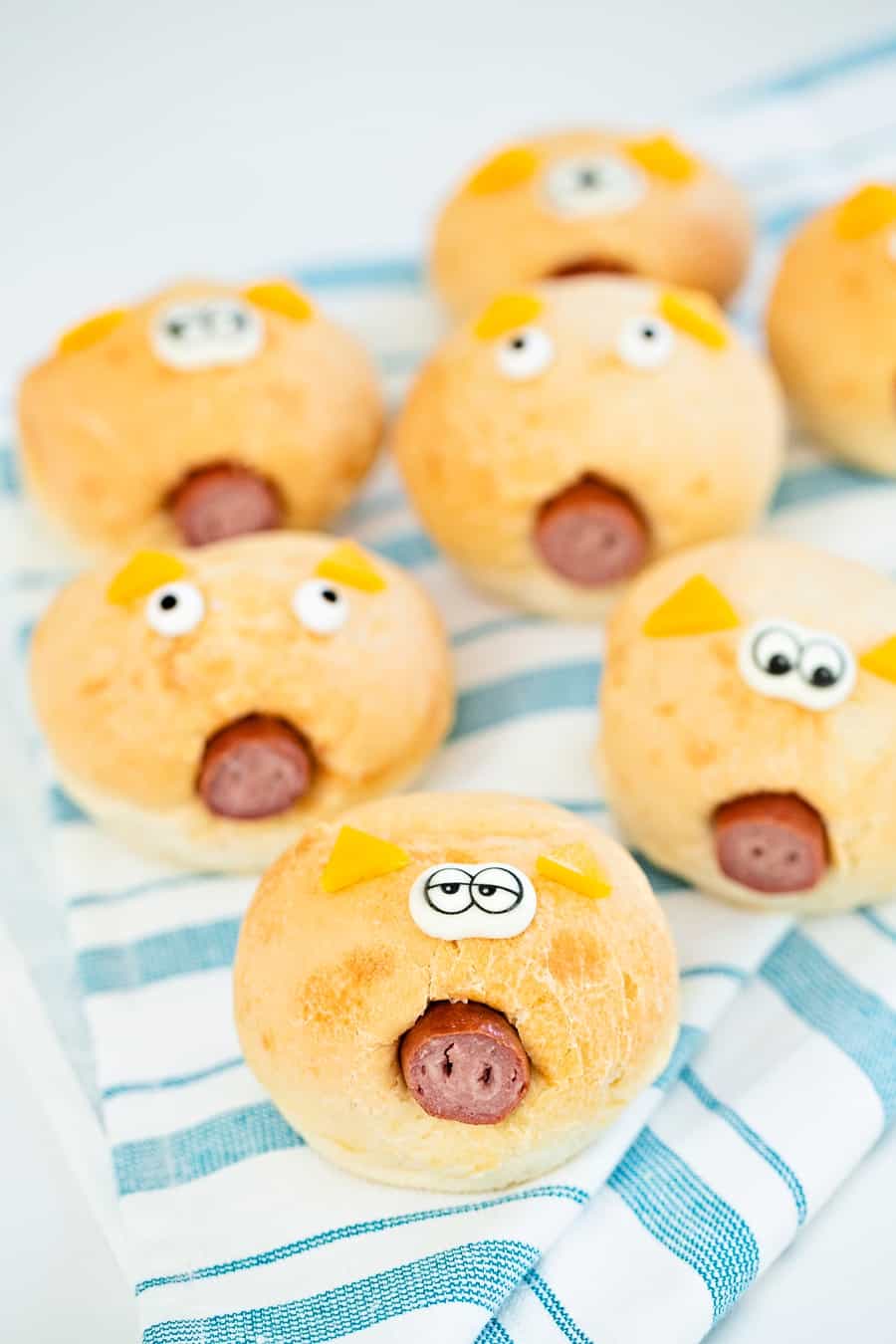 I saw a similar idea on Pinterest and would link to the source but unfortunately it was just an image and nowhere to be found.
The photo I saw had drawn in black eyes (I'm assuming from an edible black marker). However, I thought googly eyes were cuter! They had used pieces of bread for the ears, but we like the cheese for contrast.
Not shown here, I also gave my kids the leftover pieces of cheese with their lunch so they could have some added nutrition and no waste from cut up cheese.
What's the trick to making these easy Pigs in a Blanket?
Well, you'll need to cut a perfect circle in the bread roll to insert the hot dog and also make nostrils!
We found using a round pastry tip works – just insert one end into the roll, and remove the excess piece. You could probably also use a small round cookie cutter.
For the nostril insert a wooden chopstick all the way through and repeat for the second hole.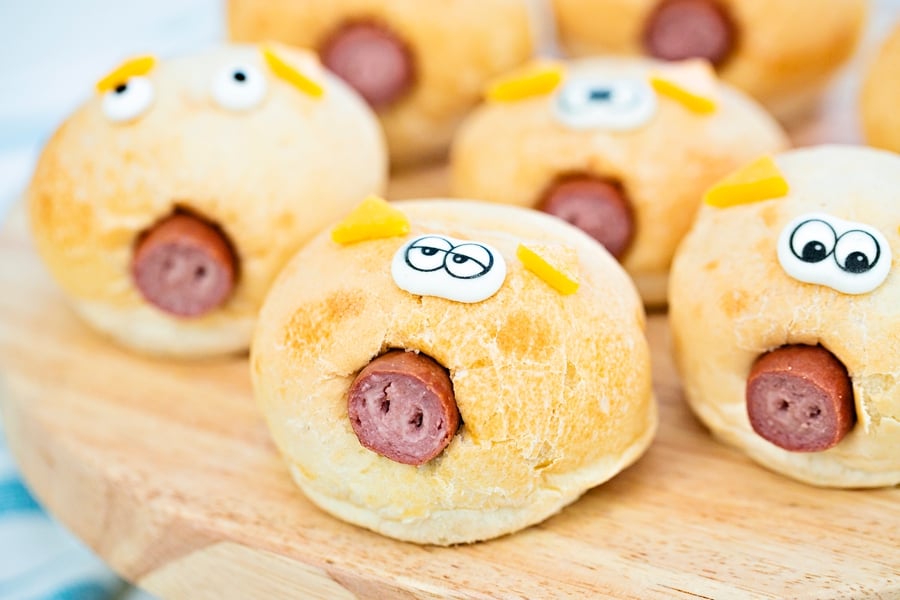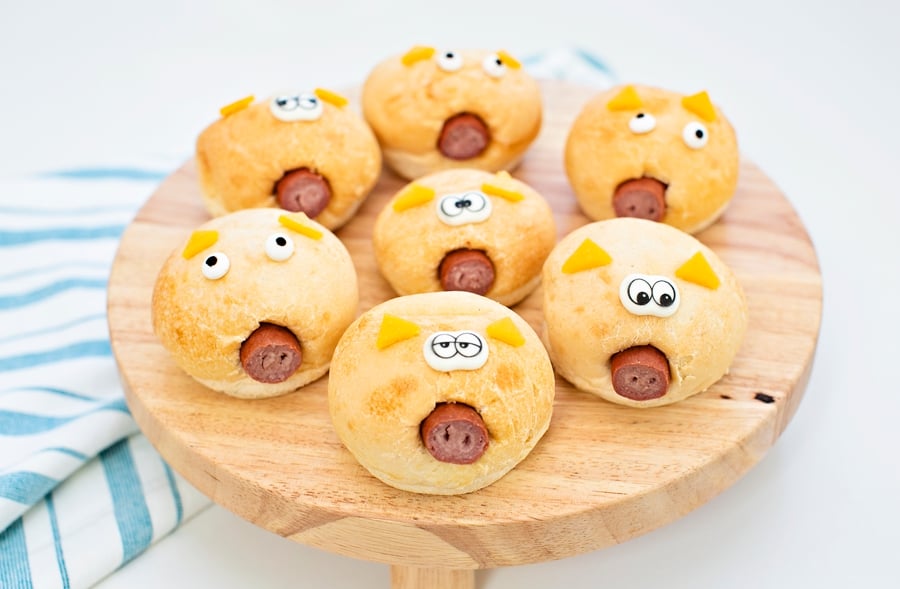 Make sure to scroll down to watch the video below to watch how we made these cute Pigs in a Blanket in a bread roll!
Easy Pigs in a Blanket – Ingredients:
Ready baked bread rolls
Hot dogs
Candy googley eyes
Cheddar cheese slices
Knife
Round pastry tip or small circle cutter
Chopstick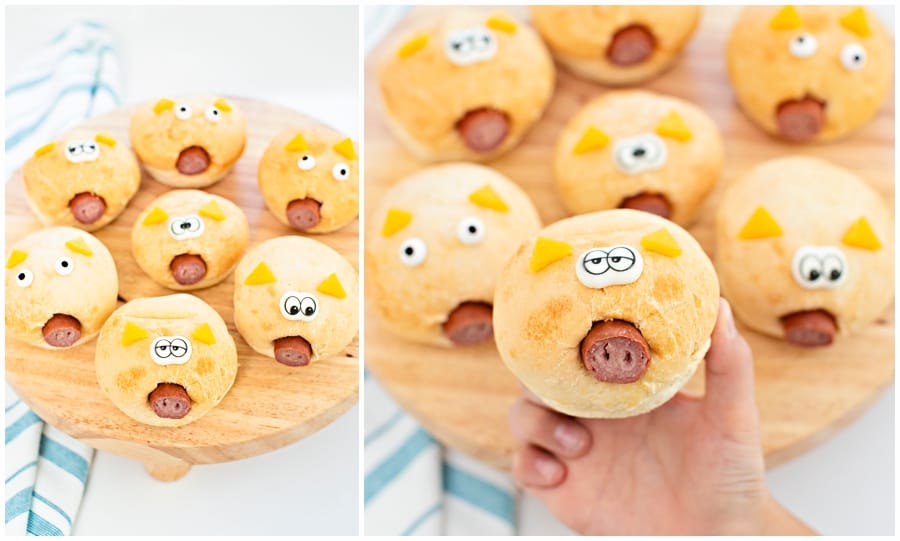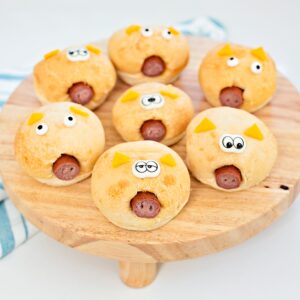 Easy Pigs in a Blanket
How to make easy pigs in a blanket. Instead of baking use bread rolls to make this cute and easy pigs in a blanket. A fun kids lunch or snack!
Equipment
round pastry tip or small round cookie cutter

knife

chopstick
Ingredients
Bread rolls

Hot dogs

Cooked

Candy googley eyes

Sliced cheddar cheese
Instructions
1. Use your round pastry tip to cut out a hole in your bread roll.

2. Cut your hot dog in length to fit inside the bread roll.

3. Insert a chopstick twice through the hot dog to create nostrils.

4. Insert your hot dog in the bread roll.

5. Cut triangle cheese for ears. Add to top of the roll. We just stuck it down.

6. Add your googley eyes on top.
Notes
If you are making these to be eating right away, no need to really "stick" down the ears or eyes, we didn't. My kids just picked them off. If you want them to stick, try a tiny bit of piping gel or icing that dries hard.