By using this site, you agree to our Terms of Use. This post may contain affiliate links. Read our disclosure policy.
Follow us on Instagram for more fun food ideas for kids!
What do Flavored Peeps Taste Like? We tried several flavors from original to classic flavors like chocolate and wacky offbeat ones like Hot Tamales. Here's how they stacked up as an Easter Candy Treat.
We love nostalgic and colorful holiday candy and since Easter is known for its candy, we decided to look into Peeps. Peeps have a long history as a popular Easter Candy. They were once hand piped in the shape of birds or peeps. Peeps first came out in 1953 and have an interesting history.
Today, Peeps come in a wide range of colors and shapes, such as bunnies. They are the most famous non-chocolate candy for the Easter holiday. We loved these fun-flavored peeps that are out just in time for Easter treats. Although Peeps come in various colors, yellow is their most popular as it was the first color to come out. They have since come out with super fun flavors and shapes. We now have chocolate-dipped and an Easter bunny-shaped peep. We wanted to find out what flavored Peeps taste like so picked up some fun flavors to try out! Check out our honest opinions down below.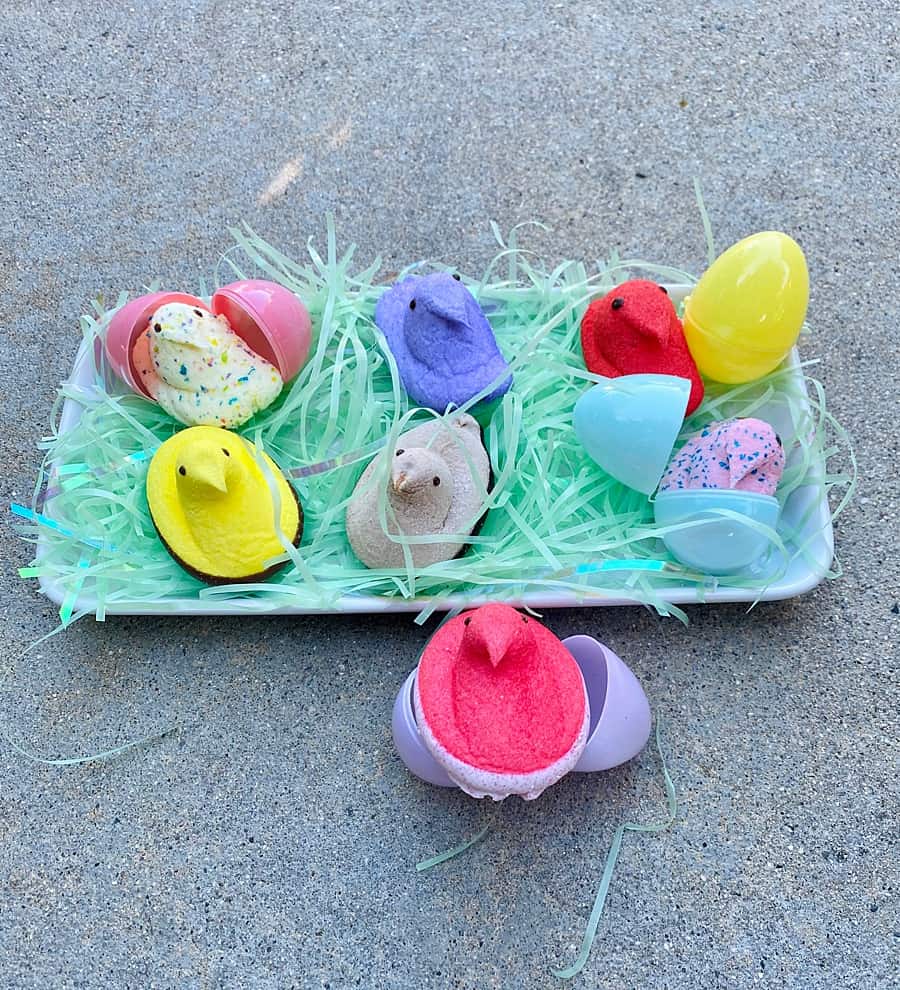 The Original Peep
First, we have the original – colored sugar coats the bird-shaped marshmallows. The eyes look like two dots of chocolate, but they use carnauba wax to give the chicks their signature eyes. The light and fluffy marshmallows are covered in many different colors of fine sugar.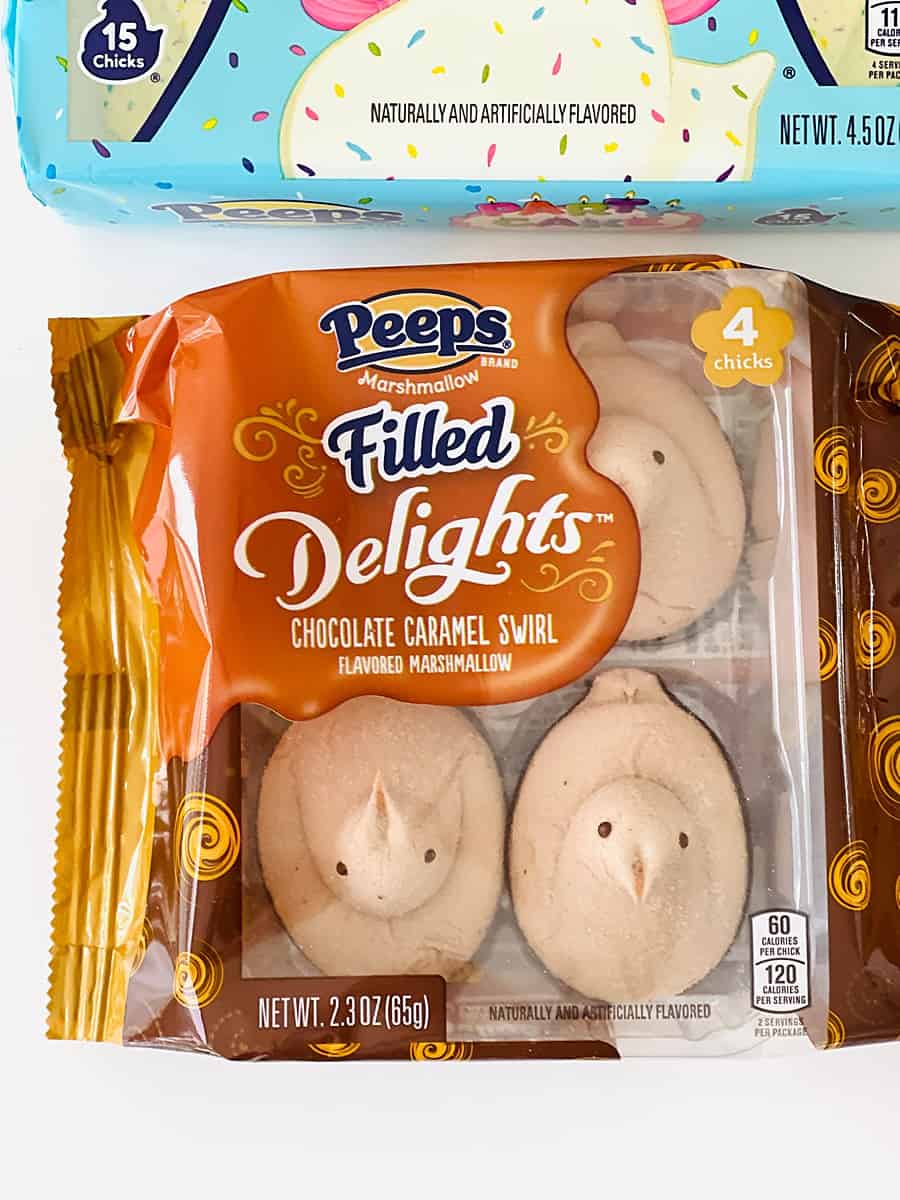 Caramel Chocolate Swirl Flavor Peeps
Dipped in chocolate, the light brown chick has a caramel-filled center. If you enjoy caramel, this is the peep for you. This peep has a caramel flavored marshmallow, caramel center and is partially coated in chocolate. Marshmallows with caramel and chocolate are the perfect combination.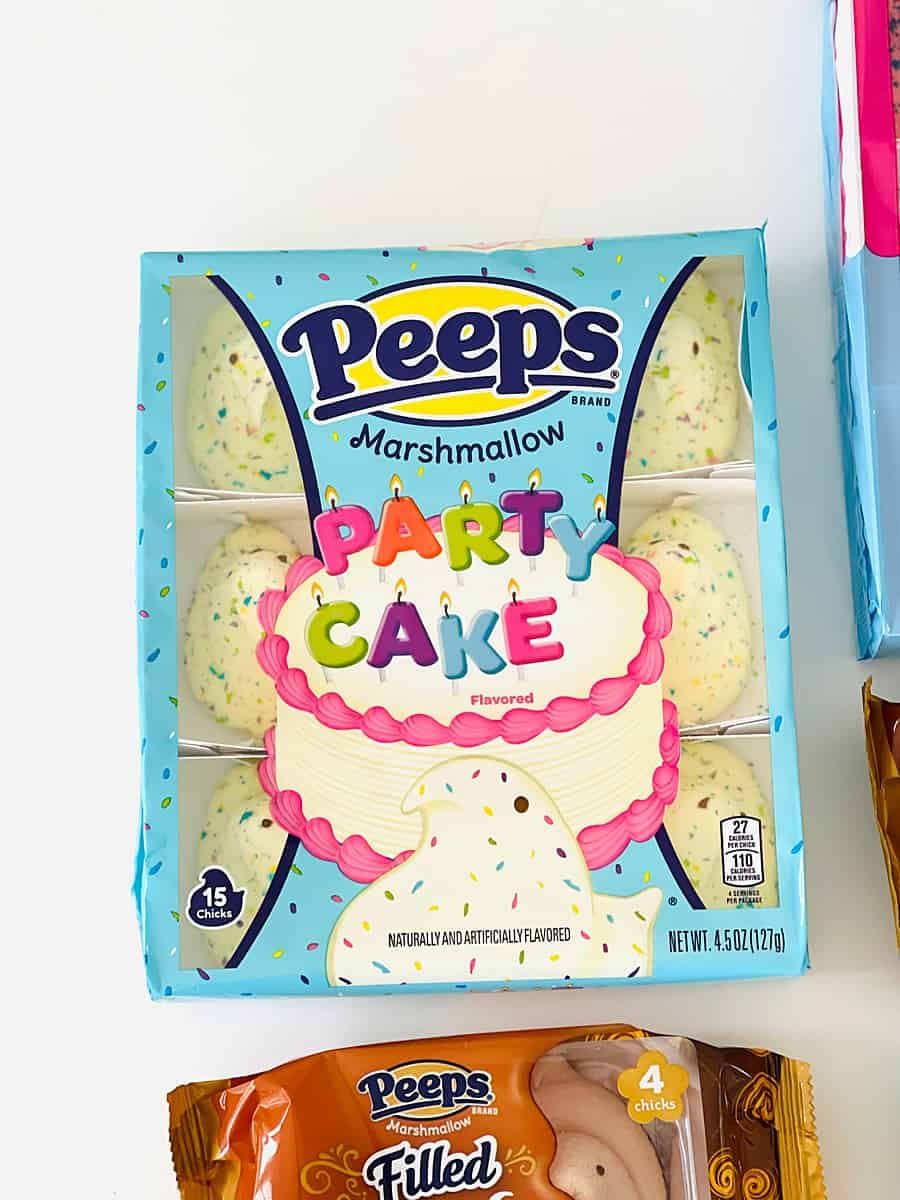 Party Cake Flavor Peeps
Interestingly, the multi-colored Peeps look like they taste as they are party cake flavor. The marshmallows really taste just like a party cake. The taste reminds us of the confetti frosting as it's sweet and tastes a bit like a vanilla confetti cake.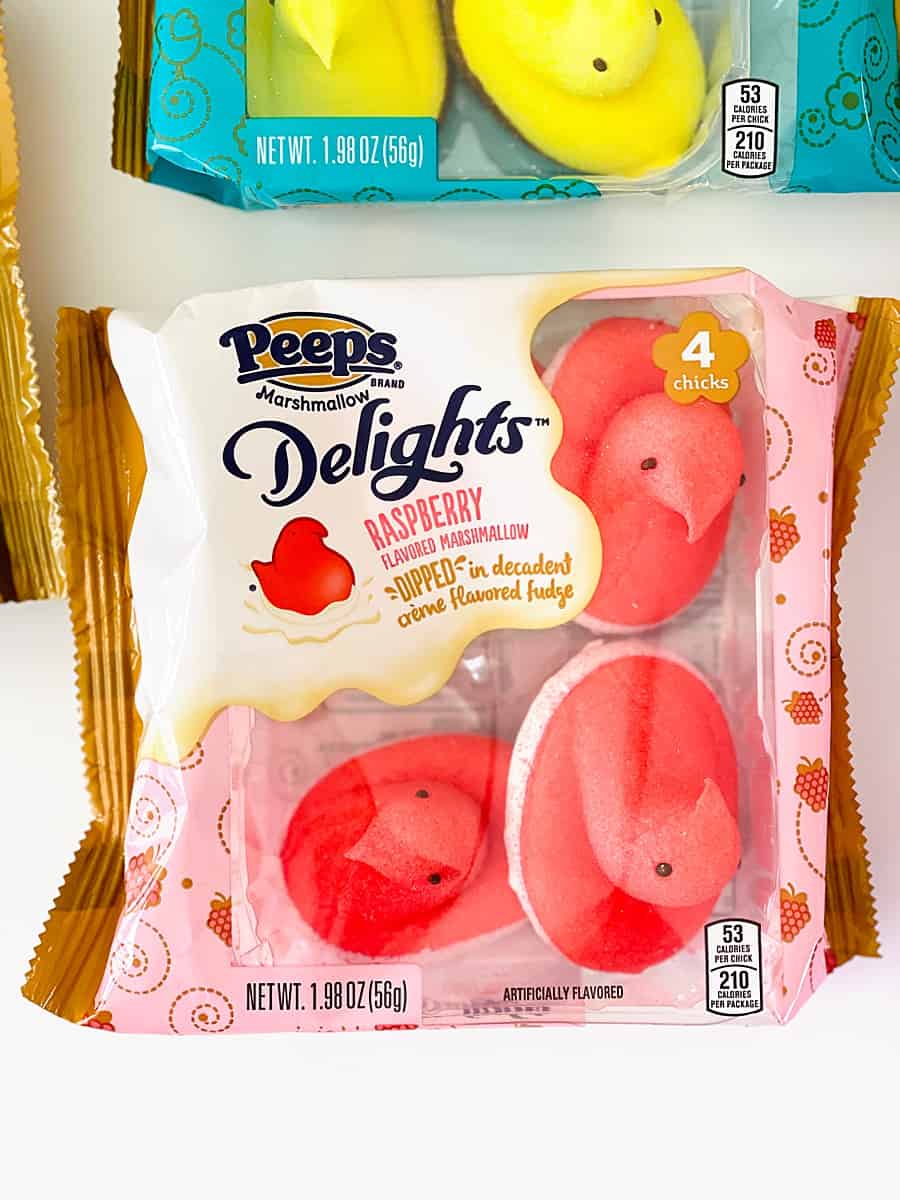 Raspberry Marshmallow Dipped in Decadent Creme Flavored Fudge Peeps
Next, we tried the fruity Peep which is bright pink and tastes like raspberry candy. The raspberry works well with the white chocolate and it really reminds us of anything we have had with white chocolate and raspberry. It's the only fruity one of the bunch and if you take a bite of marshmallow with the chocolate, it's reminiscent of a jelly belly. We enjoyed the fruity taste with the creamy white chocolate.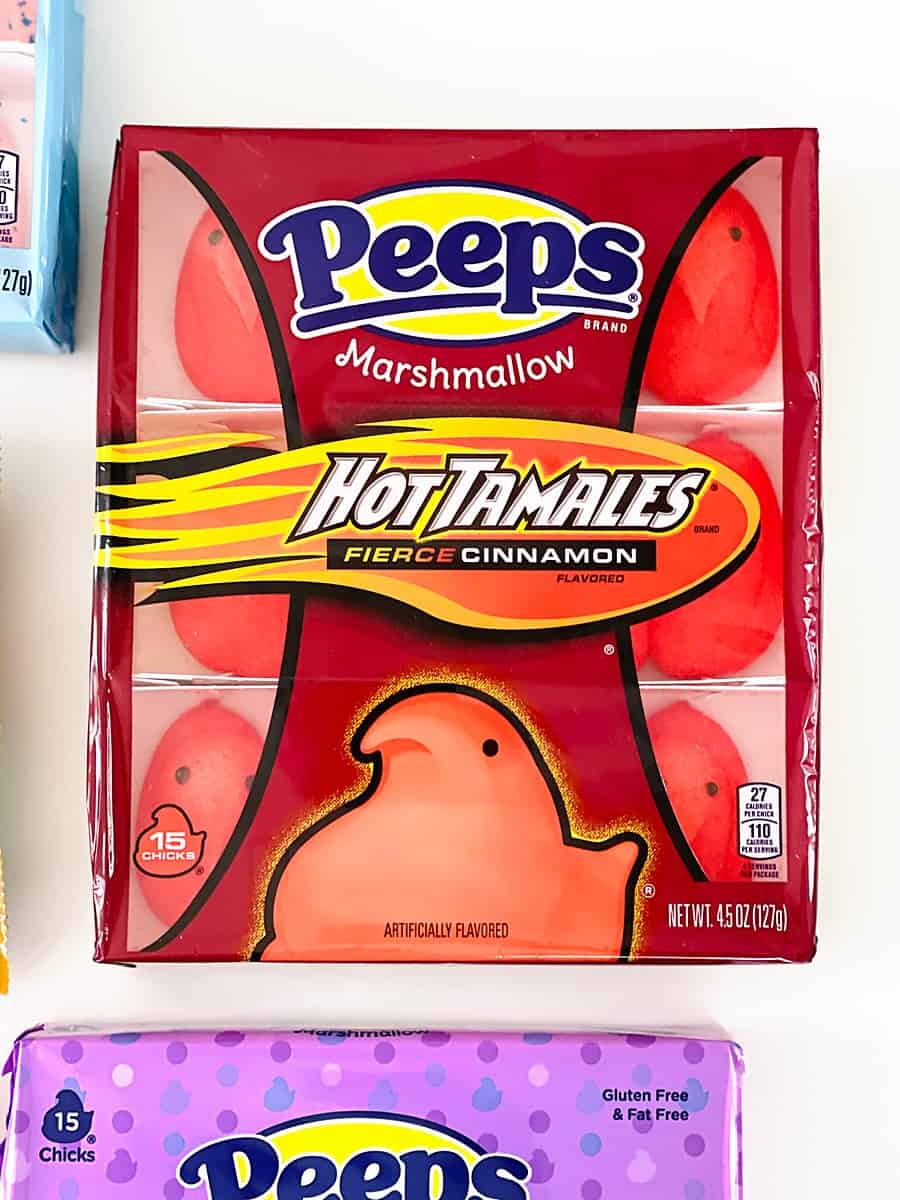 Hot Tamales Fierce Cinnamon Flavored Peeps
Next up were the bright red peeps. They had little heat to them, but more of a cinnamon taste. Interestingly, this peep feels like eating a marshmallow coated with hot tamales, the cinnamon is really the star. If you are a fan of hot tamales, or red hots, this cinnamon peep is the one for you.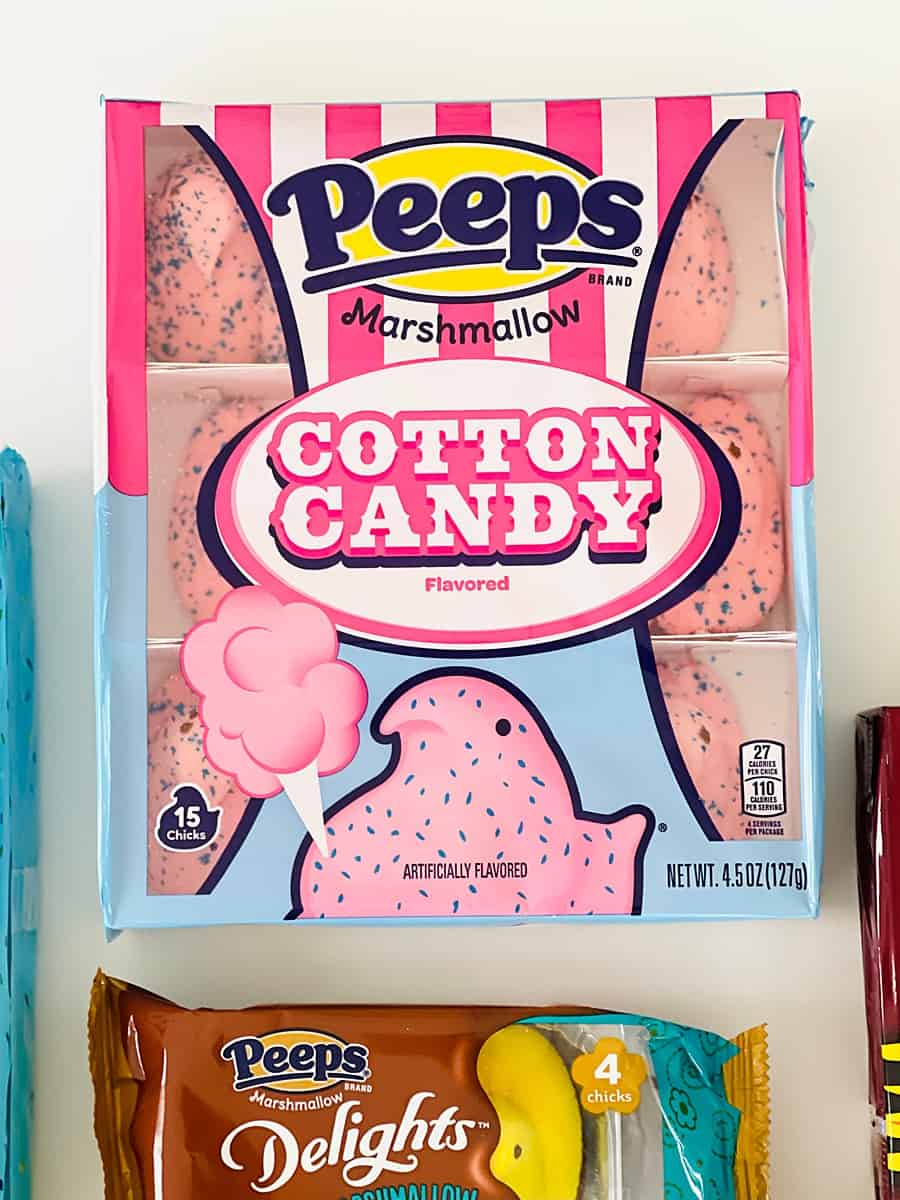 Cotton Candy Cotton Candy Flavored Peeps
The cotton candy peeps are super cute, pink chicks with blue speckles. These taste just like cotton candy with a chewier texture and a less messy way to eat them. Since they taste so much like cotton candy, these colorful peeps are perfect if you are craving cotton candy but can't get to a carnival. We blindly tested this peep and thought it was bubblegum. Interestingly, this was the only flavor we couldn't guess properly. The taste is a bit bubblegum like so it makes sense.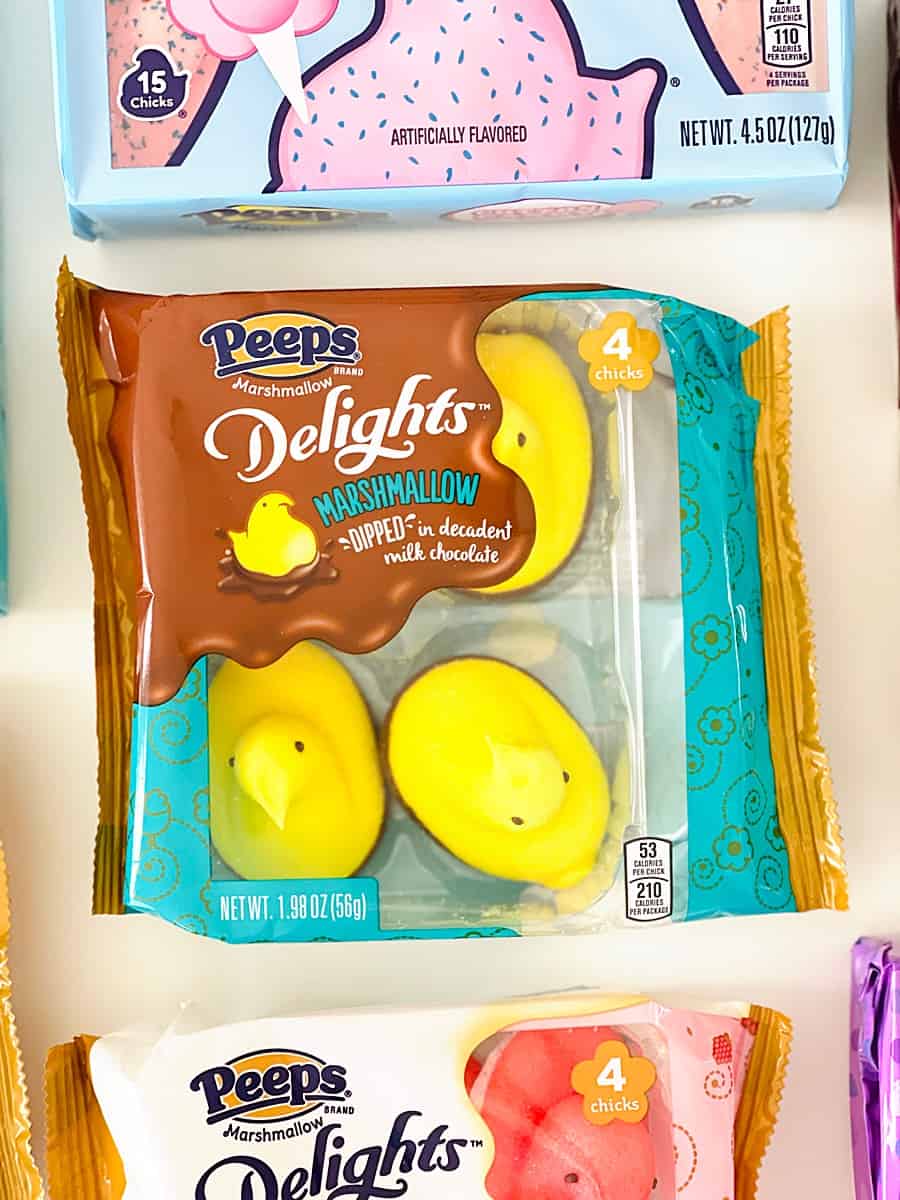 Marshmallow dipped in decadent milk chocolate Peeps
Lastly, the traditional yellow peep is dipped in chocolate for the perfect combo of marshmallow and chocolate. These would honestly be perfect to make s'mores with as the only thing missing is the graham cracker. Definitely a tried and true combination, we enjoyed this one.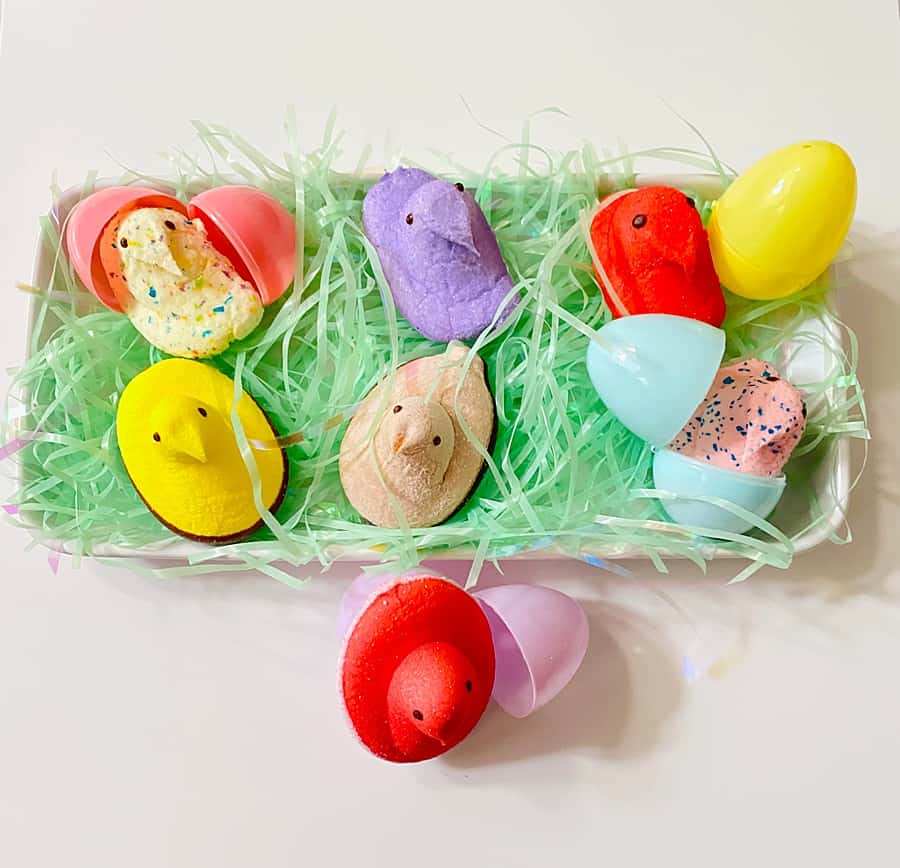 Which Peeps flavor appeals most to you? We hope you get a chance to try a unique Peeps flavor this Easter season!
You Might Also Like