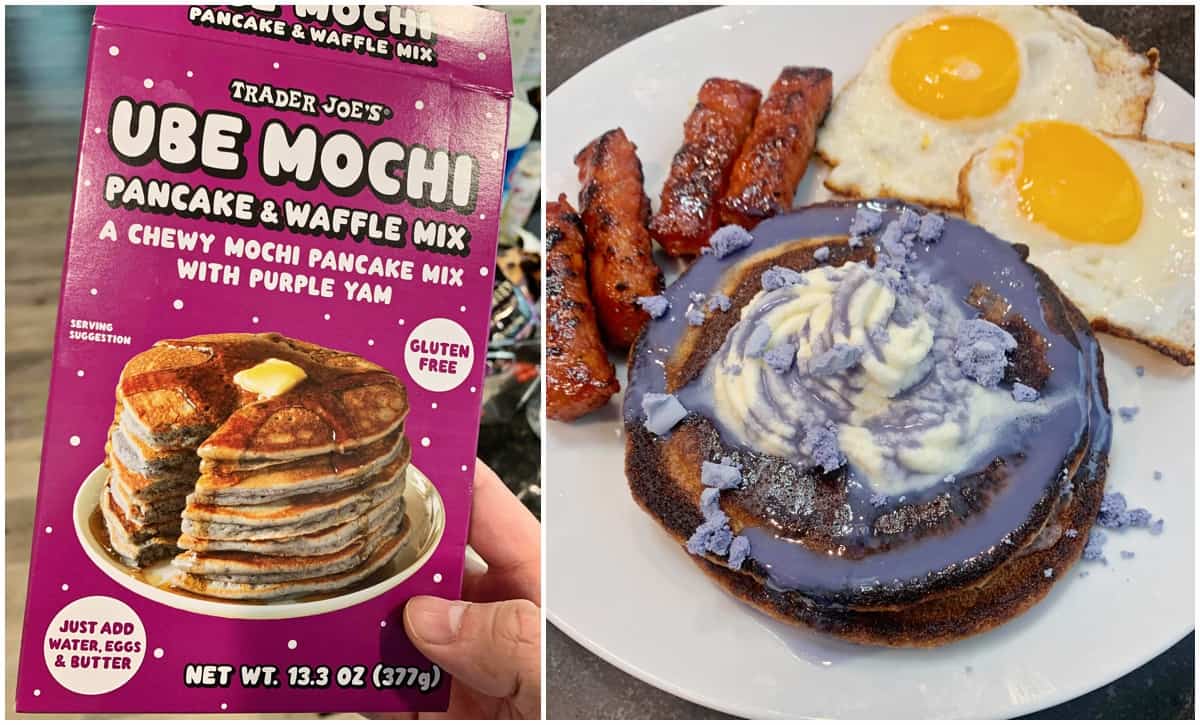 By using this site, you agree to our Terms of Use. This post may contain affiliate links. Read our disclosure policy.
Follow us on Instagram for more fun food ideas for kids!
Trader Joe's Ube Mochi Pancake Mix is a delicious mix that you can use to dress up pancakes and waffles!
We love a good pancake mix for saving time in the kitchen and getting pancakes on the breakfast table quickly! Trader Joe's Ube Mochi Pancake Mix has been on my list of Trader Joe's items to try for a while and I was finally able to pick it up recently. The mix is great for breakfast, brunch, and even dessert! The next time you buy this box of deliciousness, try out these fun ideas below to dress up your pancake (or waffle) experience.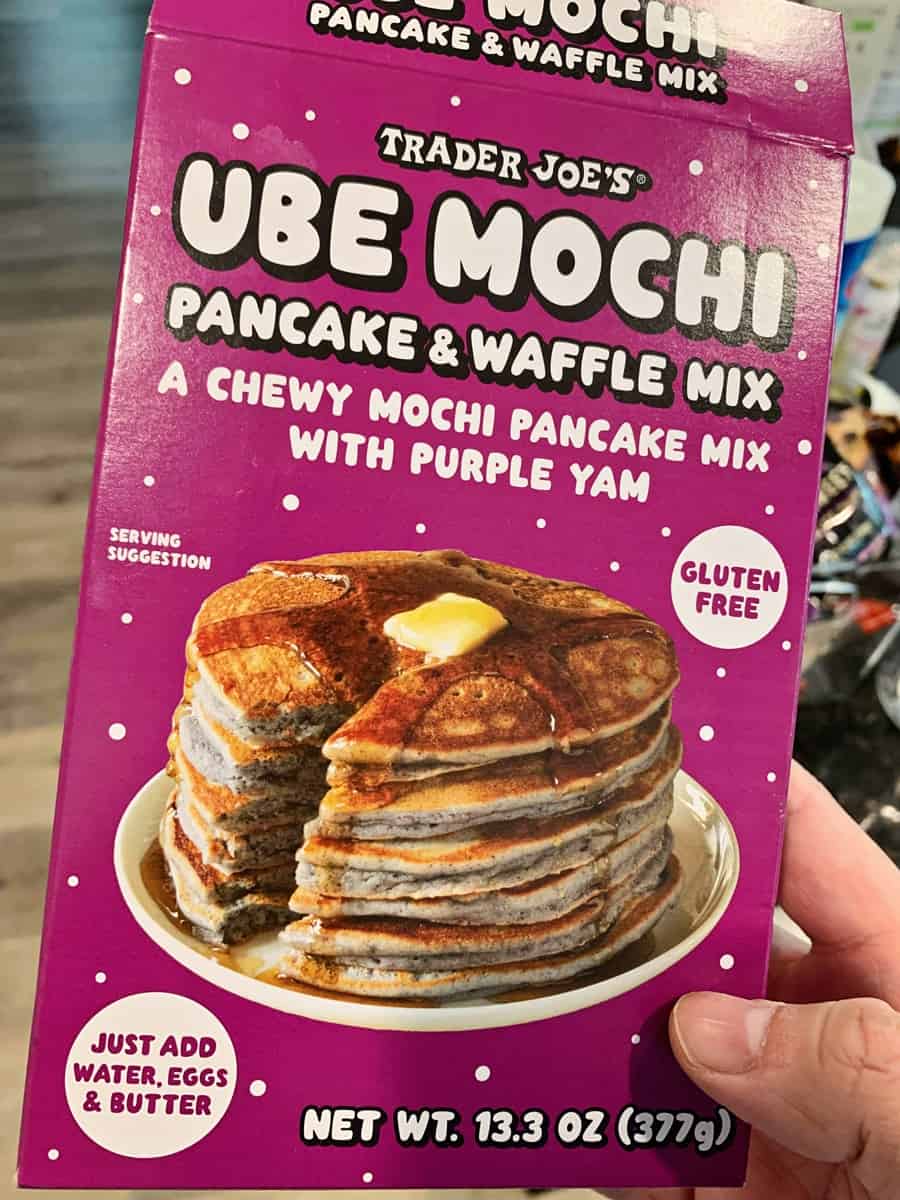 Photo credit: Instagram @marissapia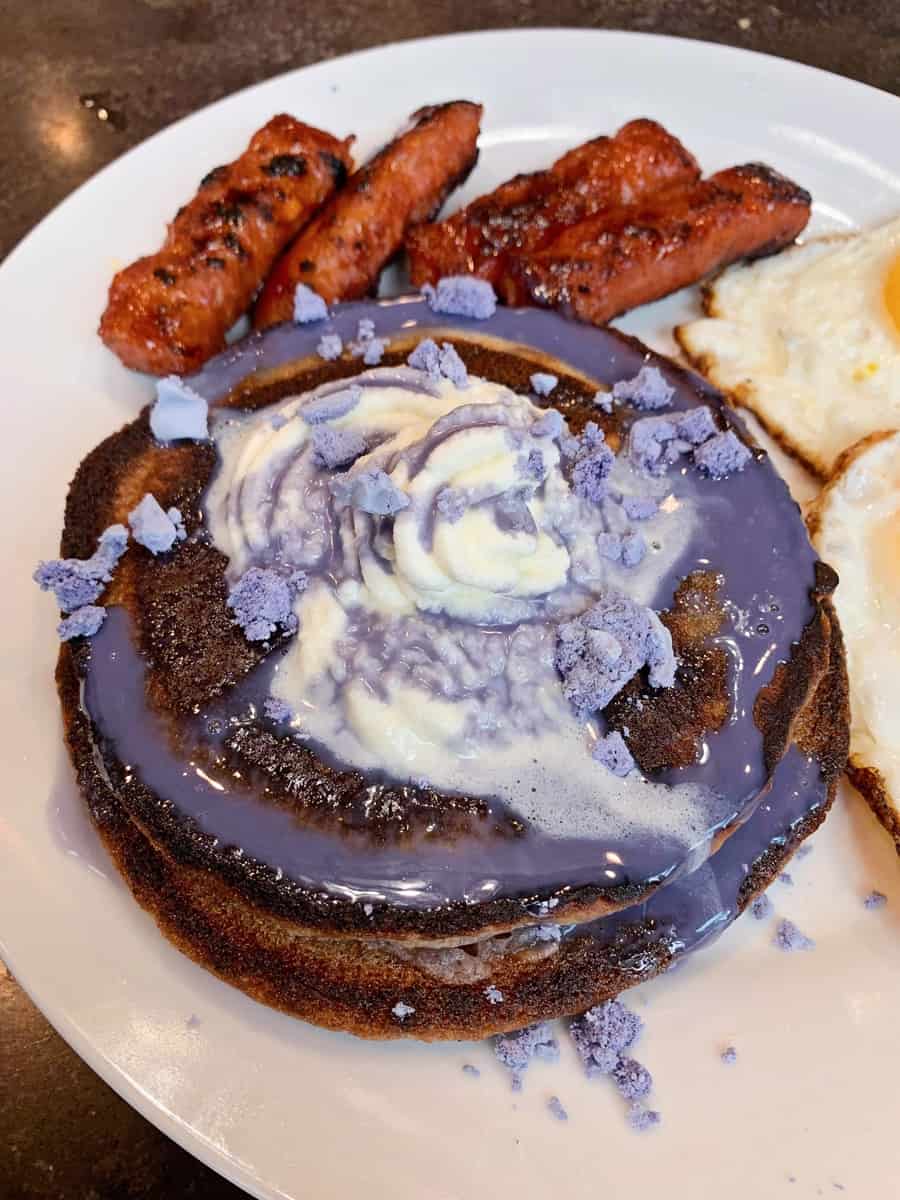 Photo credit: Instagram @marissapia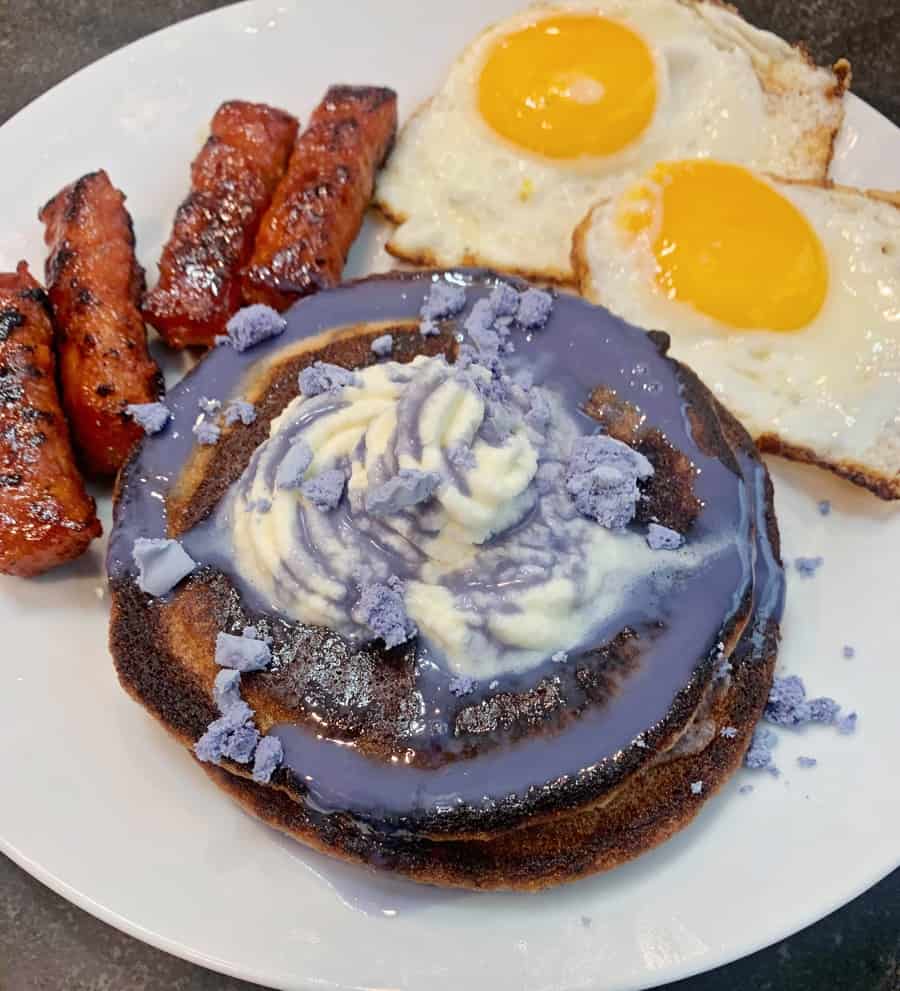 Photo credit: Instagram @marissapia
What is ube?
Ube is a purple yam often found in Filipino cuisine. It's been used for centuries to make various dishes–from desserts like ube ice cream and sweets, as well as savory foods such as some stews or meatballs made with the mashed up paste of ground ube (or just whole slices). You can find Trader Joe's Ube Pancake Mix here. The great part is that it's gluten-free since it uses sweet rice flour for the mochi (great for those who can't have gluten). The ube yam flavor comes from ube powder according to Trader Joe's.
What does Trader Joe's Ube Mochi Pancakes Taste Like?
The mix overall produced great-tasting pancakes. The ube flavor was subtle, but there. I loved the chewy texture from mochi that still tasted like pancakes. I got crispy edges when flipping them and they had an interesting texture twist with the addition of mochi in the mix. We dressed these pancakes up with additional ube flavor (see what we did below!) to bring out the ube taste even more!
How Can You Make Ube Pancakes Even More Delicious?
There are so many ways to dress up regular pancake mix. Here we added mascarpone homemade cream and ube condensed milk which is made with just condensed milk and ube extract. We also crumbled ube meringue which we happened to have around. Ok, I know not everyone is going to have homemade meringue in their kitchen – what can I say I'm a foodie! So you can definitely omit this part and the pancakes would still turn out well.
All these additions turned the ube pancake from ordinary to extraordinary! Often you can use the pancake flavor to inspire you to come up with other delicious desserts.
The Trader Joe's Ube Mochi Pancake Mix tastes great on its own, but can also be made even better with a few savory additions! We added chicken Longganisa (a Filipino sausage) and sunny side up eggs to our pancakes for an amazing savory brunch that I would make time and time again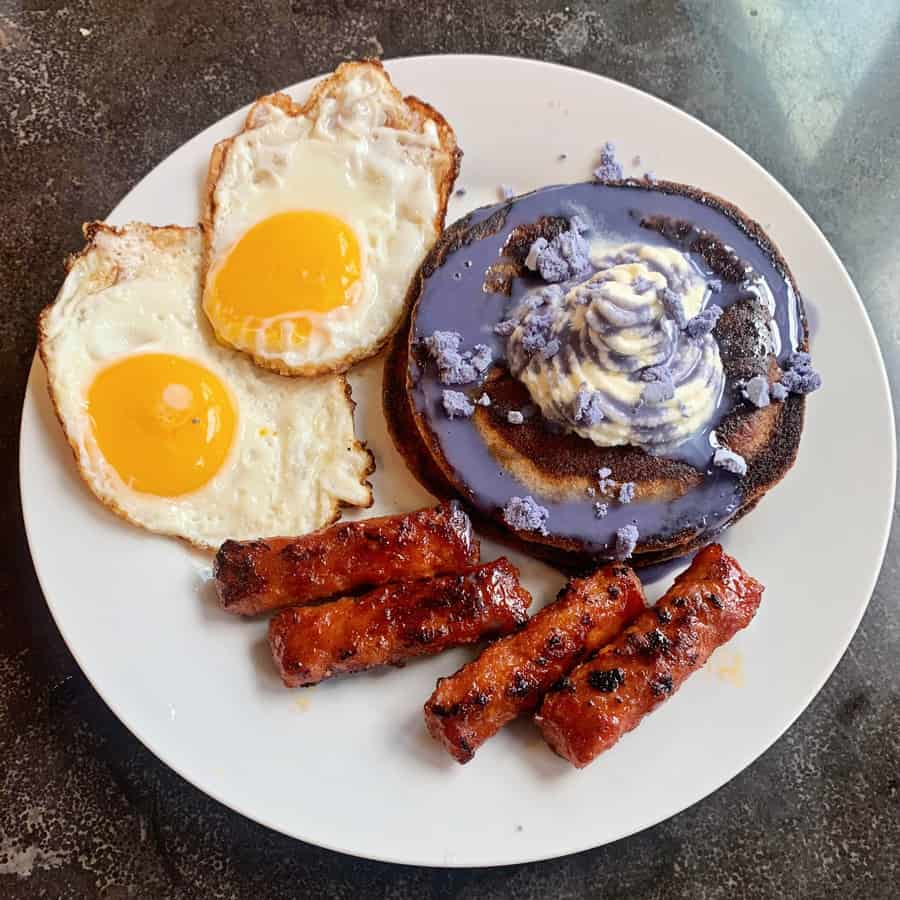 Photo credit: Instagram @marissapia
What is Longganisa?
This is a Filipino sausage that is made from ground pork and chicken with spices, garlic, sugar, vinegar, salt.
Overall I would recommend Trader Joe's Ube Pancake Mix but would recommend adding some fun ways to make the pancake taste even better. You can easily make ube ice cream or whipped coconut cream for a tropical twist! Here's a nice hack for making no churn ice cream from just 3 simple ingredients!
About the Author: Marissa Colayco is a digital marketing professional, designer, aspiring home chef, avid traveler, and soon-to-be first-time mom, based out of Orange County, California. Follow her at @marissapia on Instagram and check out her stories to see her latest creations from the kitchen and around her home!