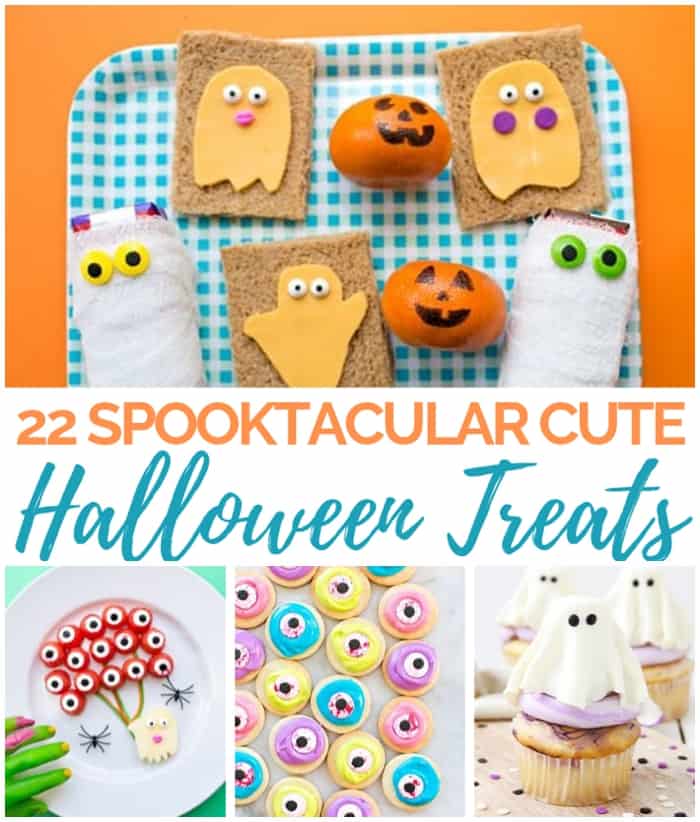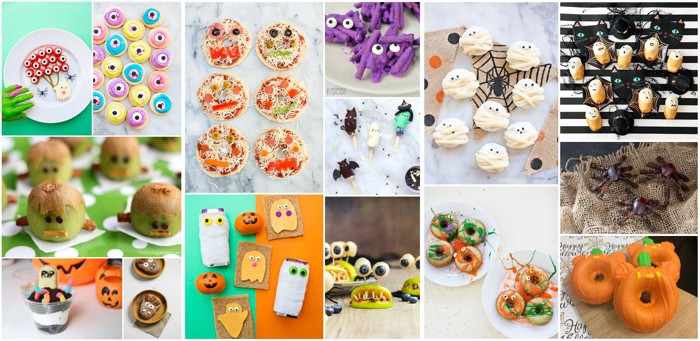 Halloween is just around the corner. Are you one of those moms that loves making all the seasonally themed treats and snacks? You'll love these spooktacular cute Halloween treats kids.
We have fruit snacks and banana treats.
Of course, we also have candy treats, donuts, and cupcakes.
Don't forget about Halloween themed lunch ideas like Monster Pizza Bagels and Ghost Sandwiches. You can pack them in the lunch box or serve them for a filling after school snack.
All of these Halloween treats and snacks are cute and not-so-scary, making them perfect for kids!
We rounded up the cutest not too spooky Halloween treats, snacks and desserts for kids!
See them all below and make sure to click on each link to get you to the tutorial on how to make these fun Halloween snacks, treats and desserts!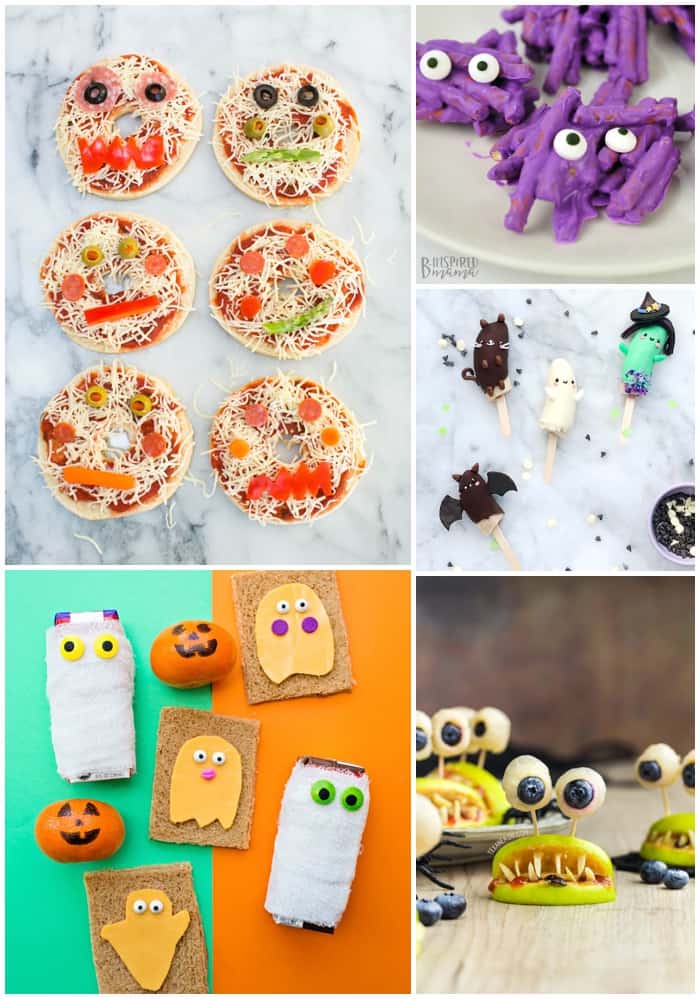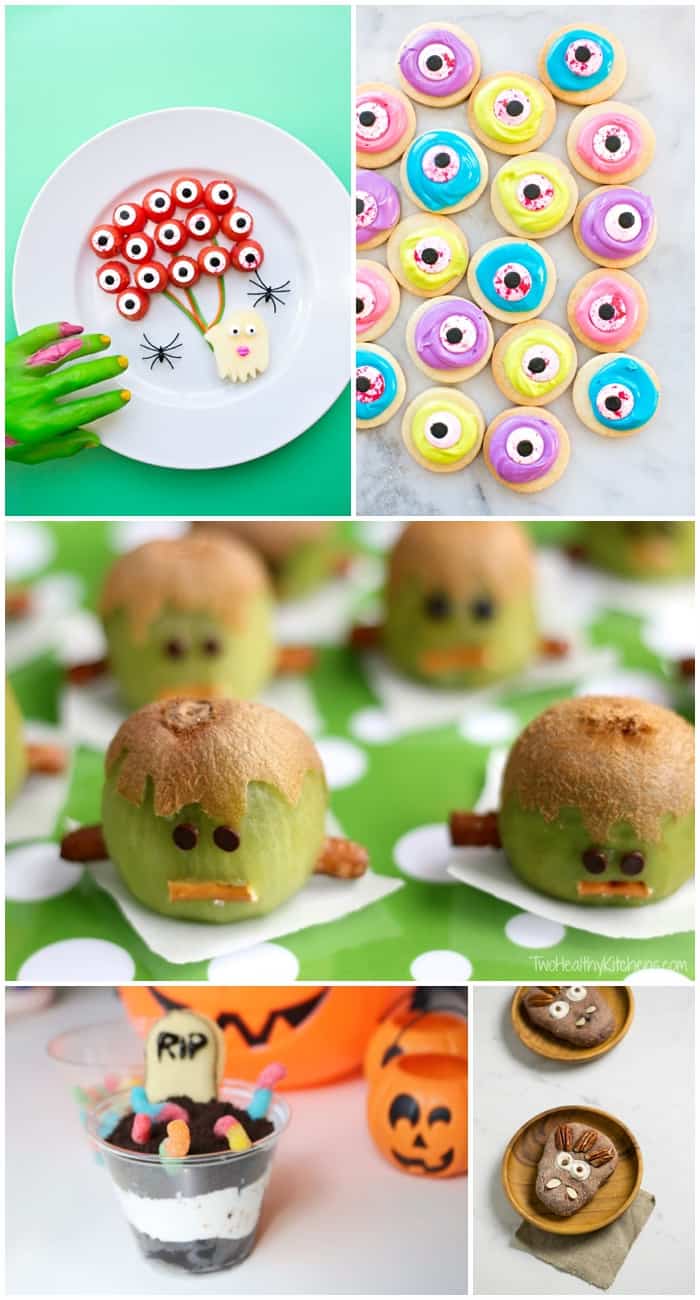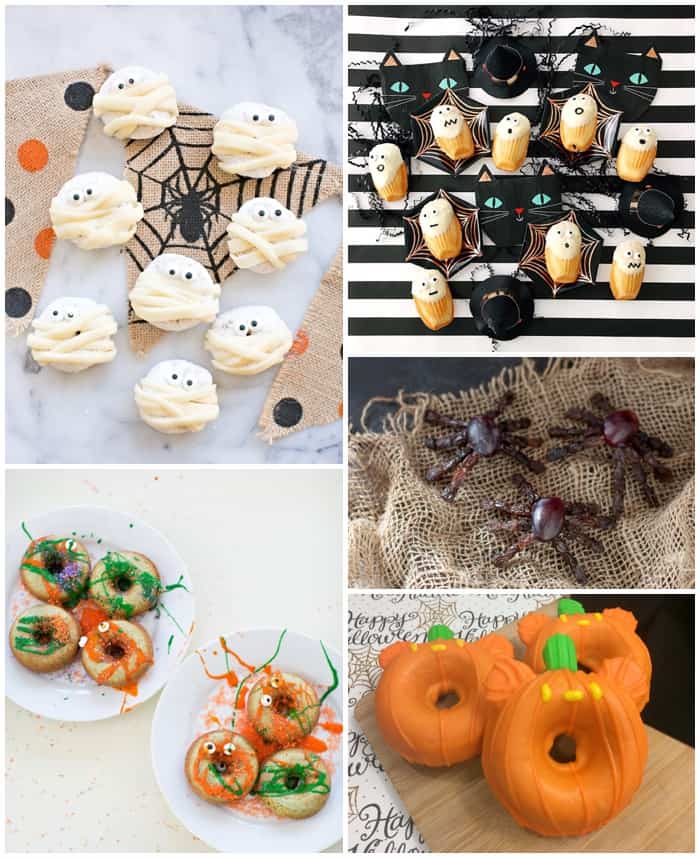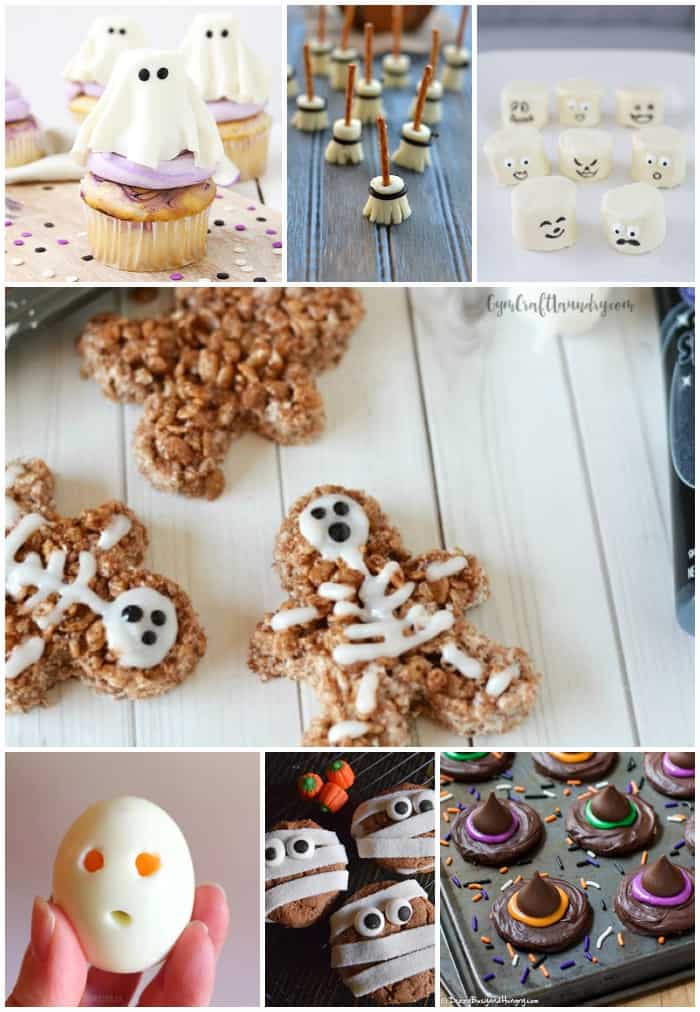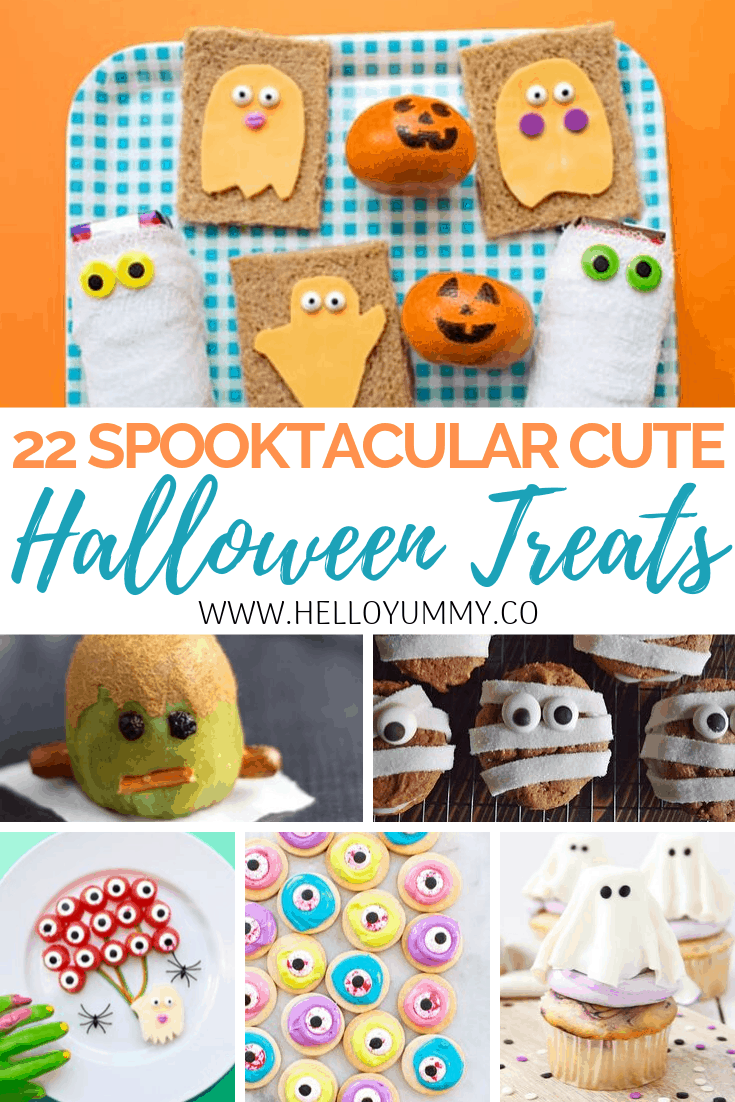 Check out more round-ups of cute kids' foods