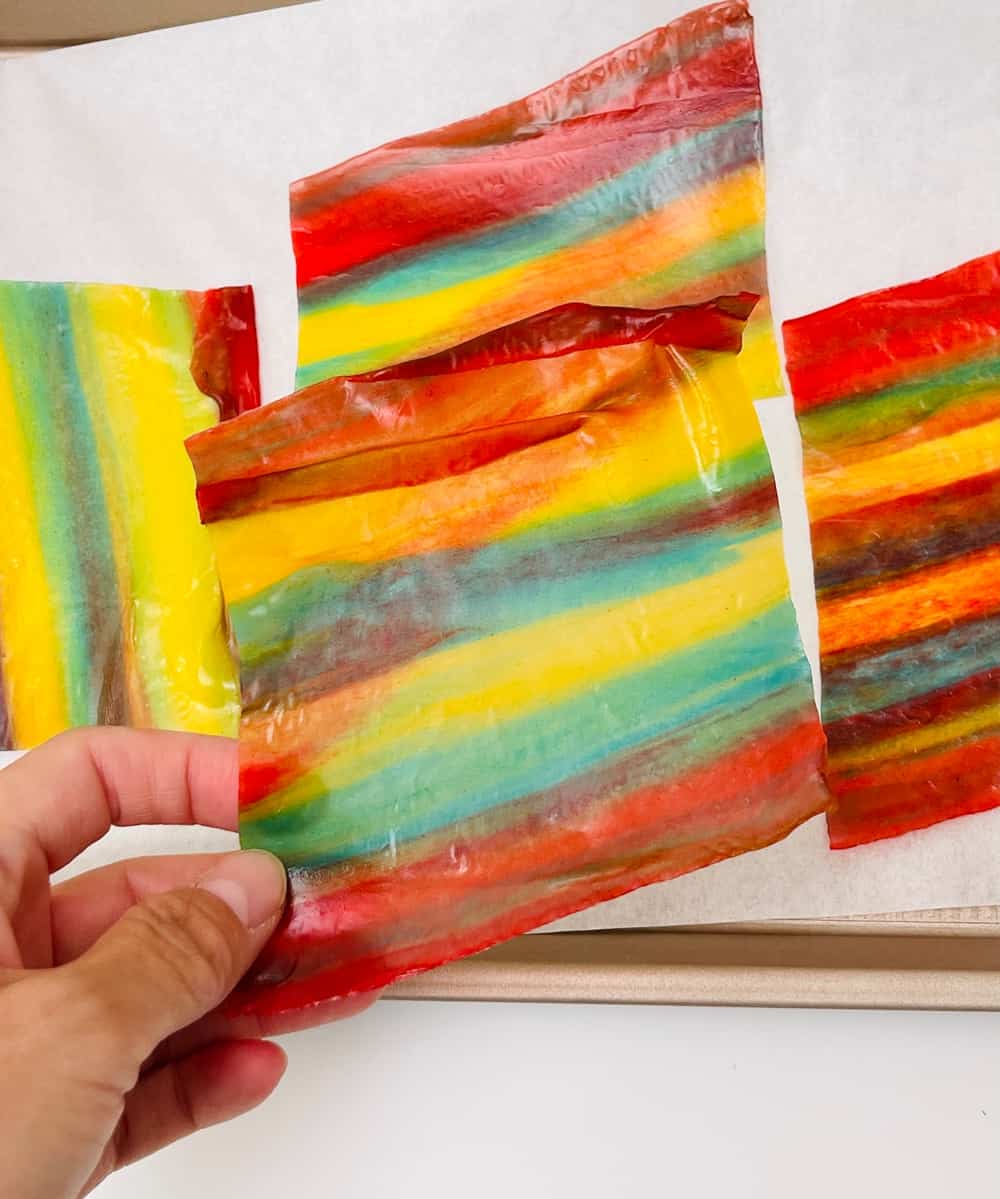 By using this site, you agree to our Terms of Use. This post may contain affiliate links. Read our disclosure policy.
Follow us on Instagram for more fun food ideas for kids!
People on TikTok are making frozen fruit-rollups so of course we had to try them. The ASMR is unreal in these frozen sugary sheets!
We're always down for a fun TikTok food trend! These frozen fruit-rollups have been taking TikTok by storm with over 50MM hashtag views on #frozenfruitrollup and are super simple to make! Although I don't know if there is any real "making" involve. The process involves taking sheets of fruit roll-ups and layering them on top of each other. After being frozen for some time, you can get your ASMR fix by breaking them apart or taking a big bite. The fruit roll-ups shatter into pieces making a pleasing crackly sound to anyone who's a fan of ASMR. The real question is – how do they taste? We have all the answers down below. Just continue reading!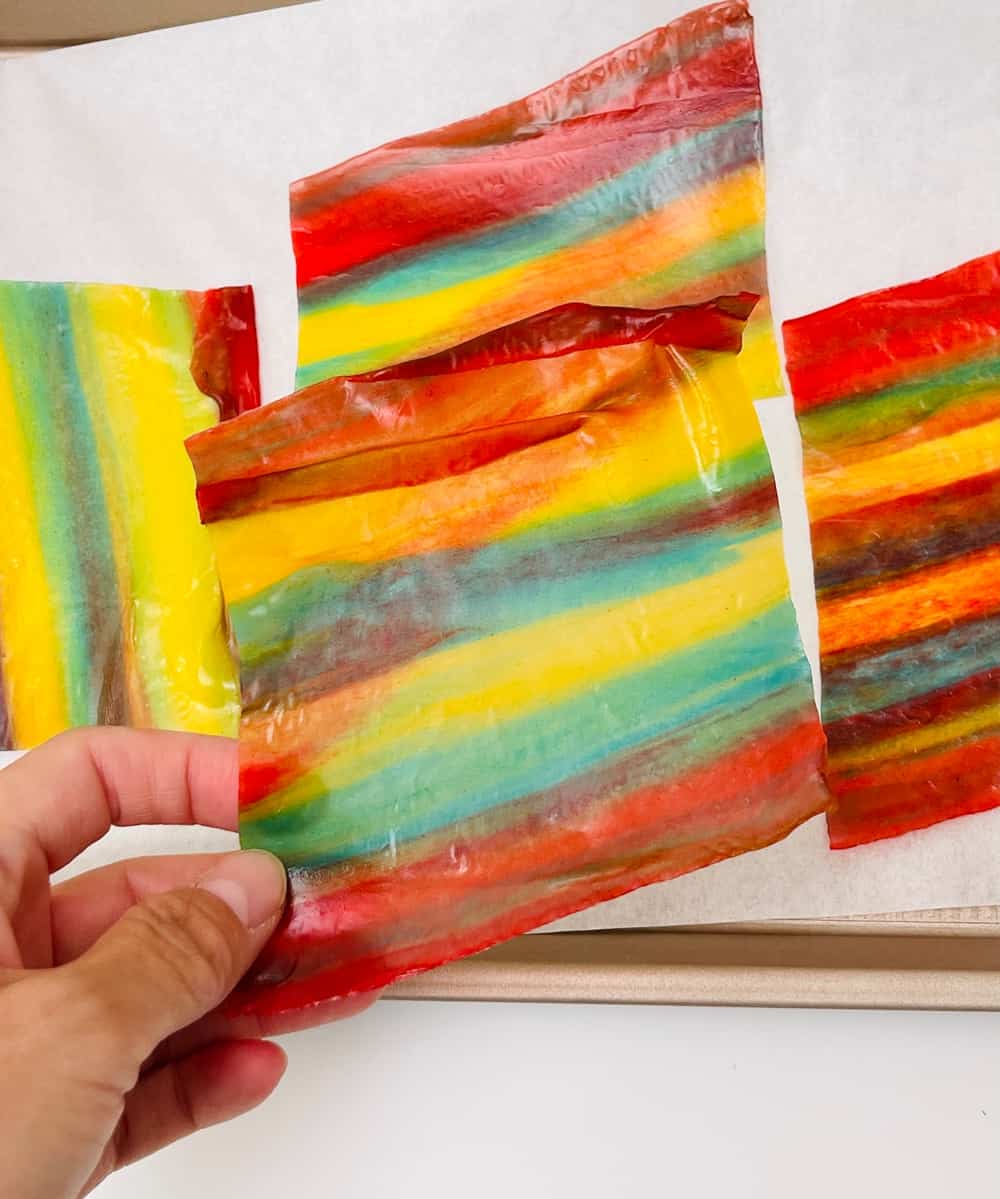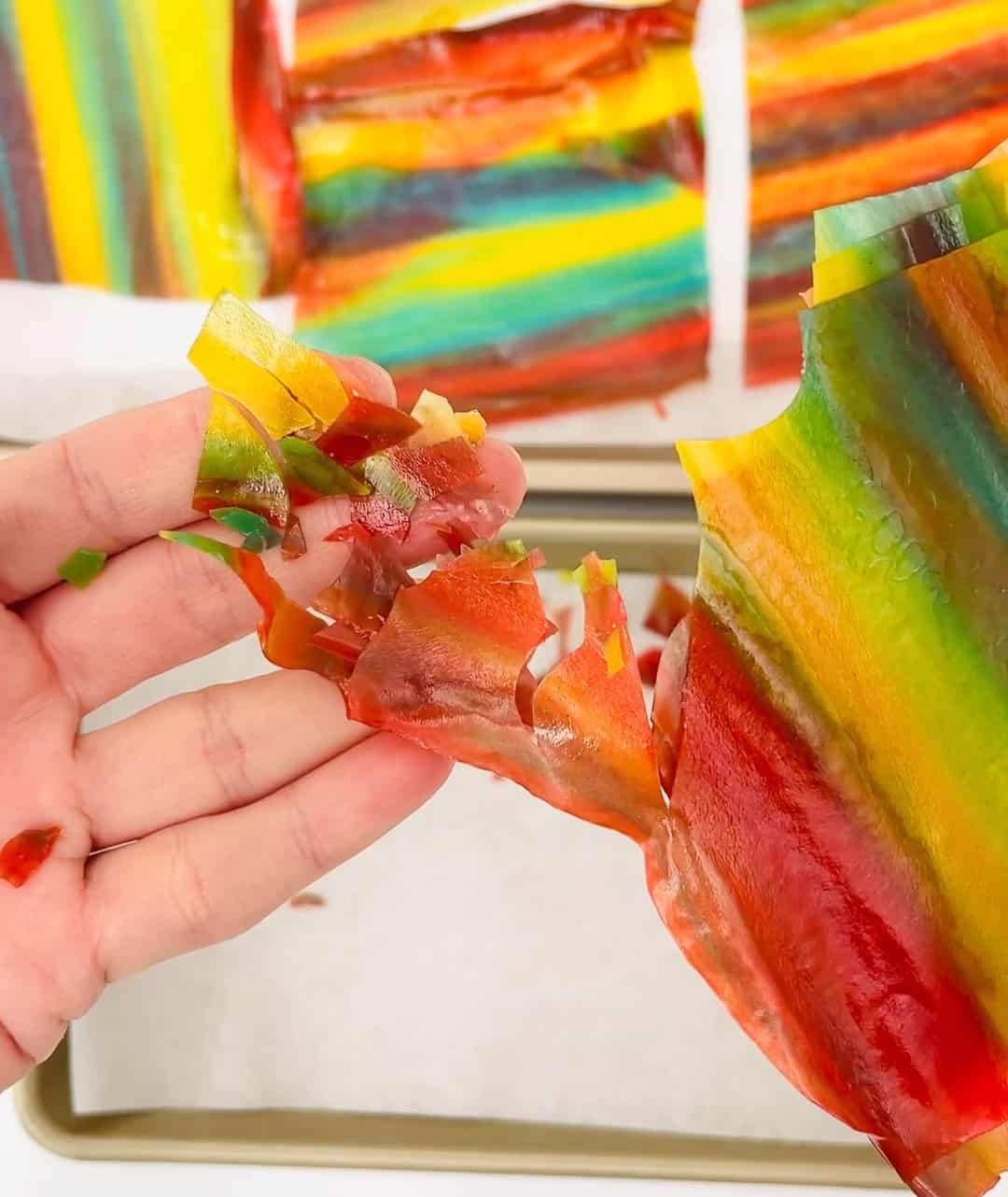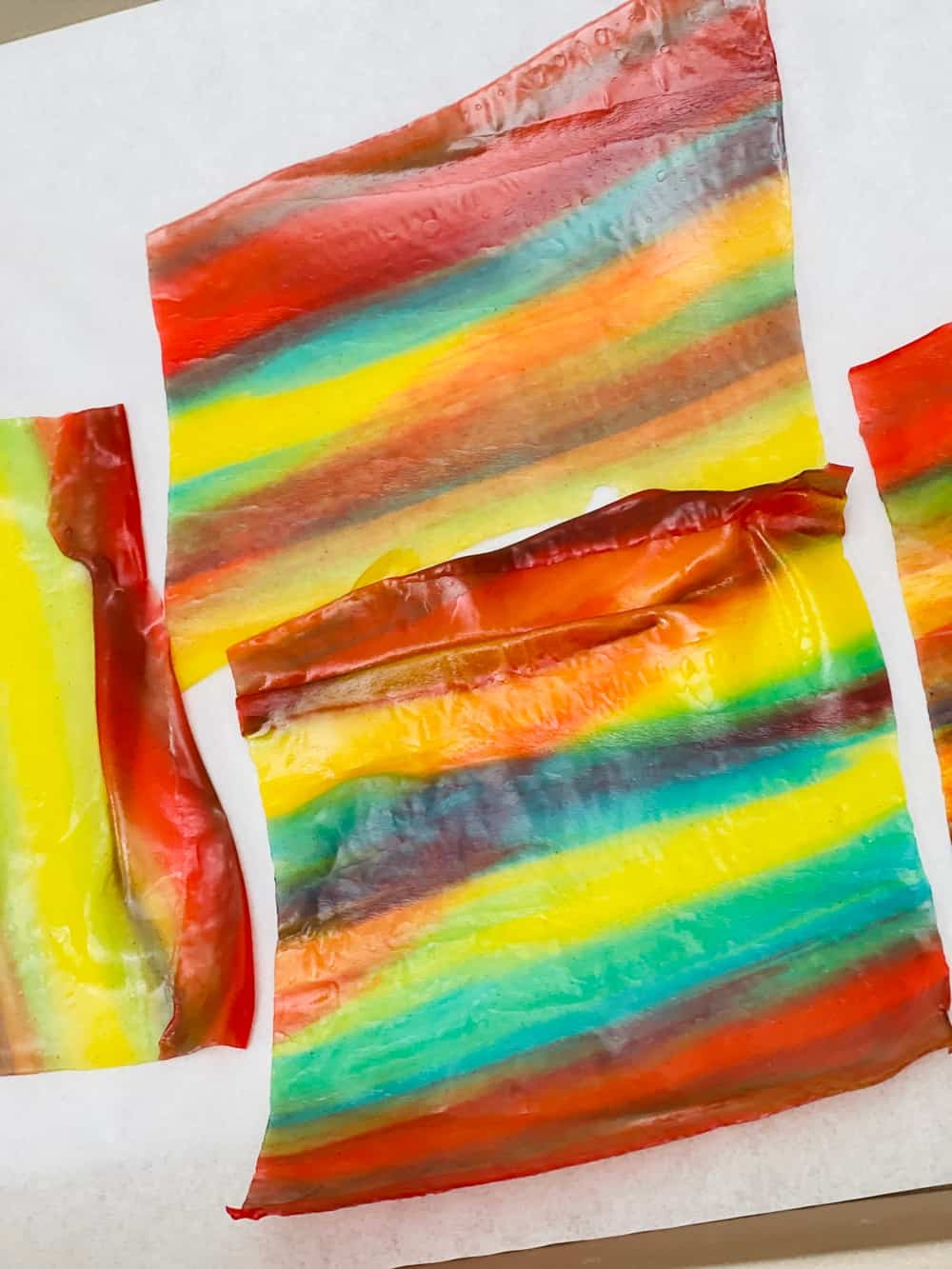 How Do You Make Frozen Fruit Roll-Ups?
The process is simple. Line a baking pan or freezer-safe pan with parchment paper so the roll-ups don't stick. Unwrap each one carefully by peeling them individually of the clear plastic backing. Lay each roll-up on the tray and layer them on top. We layered 4 on top but you can do more if you want. We froze individual roll-ups to see what the difference would be in taste and how they would differ when breaking them apart.
What Do Frozen Fruit Roll-Ups Taste Like?
Here's the surprise twist and spoiler if you haven't tried this neat dessert hack. Upon first taste, the fruit roll-up will taste cold and stiff, but pretty immediately after, turn soft and chewy just like the normal texture of a non-frozen roll-up! This was the revelation of many people who tried this food hack on TikTok.
Why is the ASMR So Satisfying?
The reason TikTokers are layering the fruit roll-ups is that when you take them out of the freezer and immediately shatter them with your finger or take a big bite (watch the video in this post to see me do this!) you instantly hear a satisfying crackling sound. If I had to describe it, it's like what you would imagine a shattering of a very thin windowpane to sound like. However, don't worry the shards arent' sharp at all. In fact, as we mentioned above the roll-ups return to their softened gummy texture very soon after being taken out of the freezer. This is likely due to the ingredient composition that keeps them soft and also their thin texture.
We tried both breaking apart sheets of fruit roll-ups and single sheets. Although both provided a satisfying ASMR sound, the layered roll-ups were definitely the loudest and had more wow appeal with the multiple shards occurring once broken. Taste-wise they were similar with the single sheet having a less thick texture and flavor.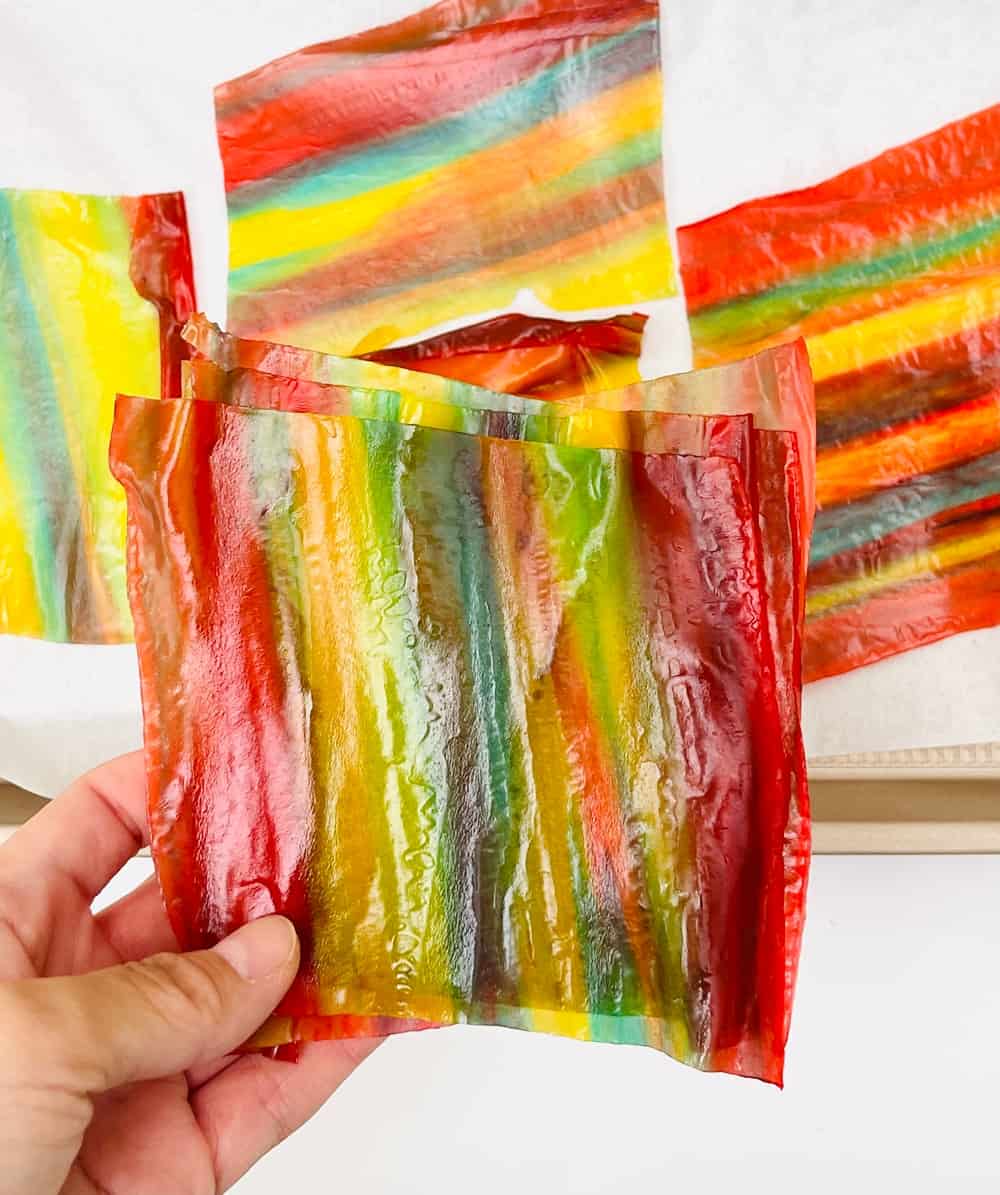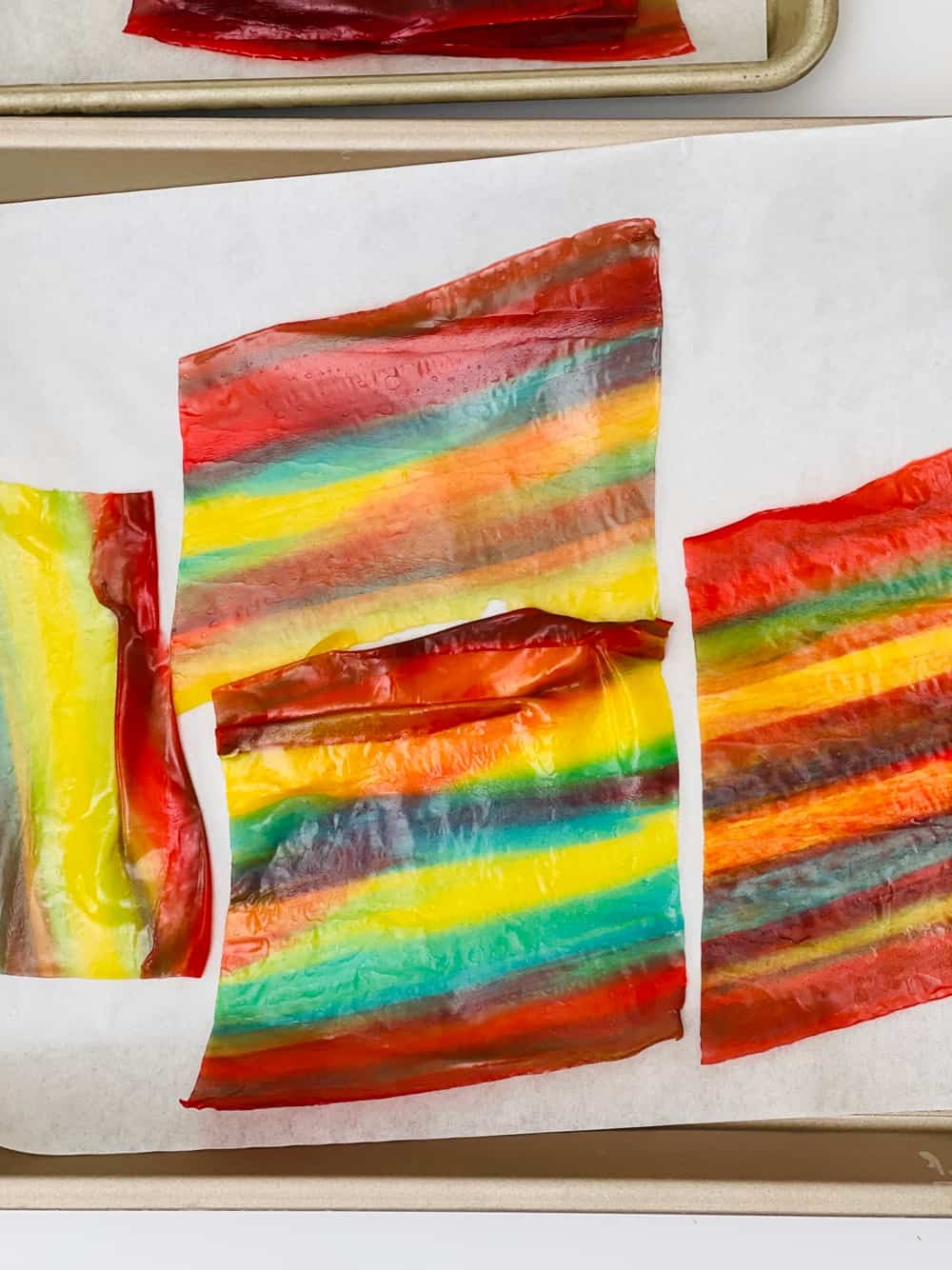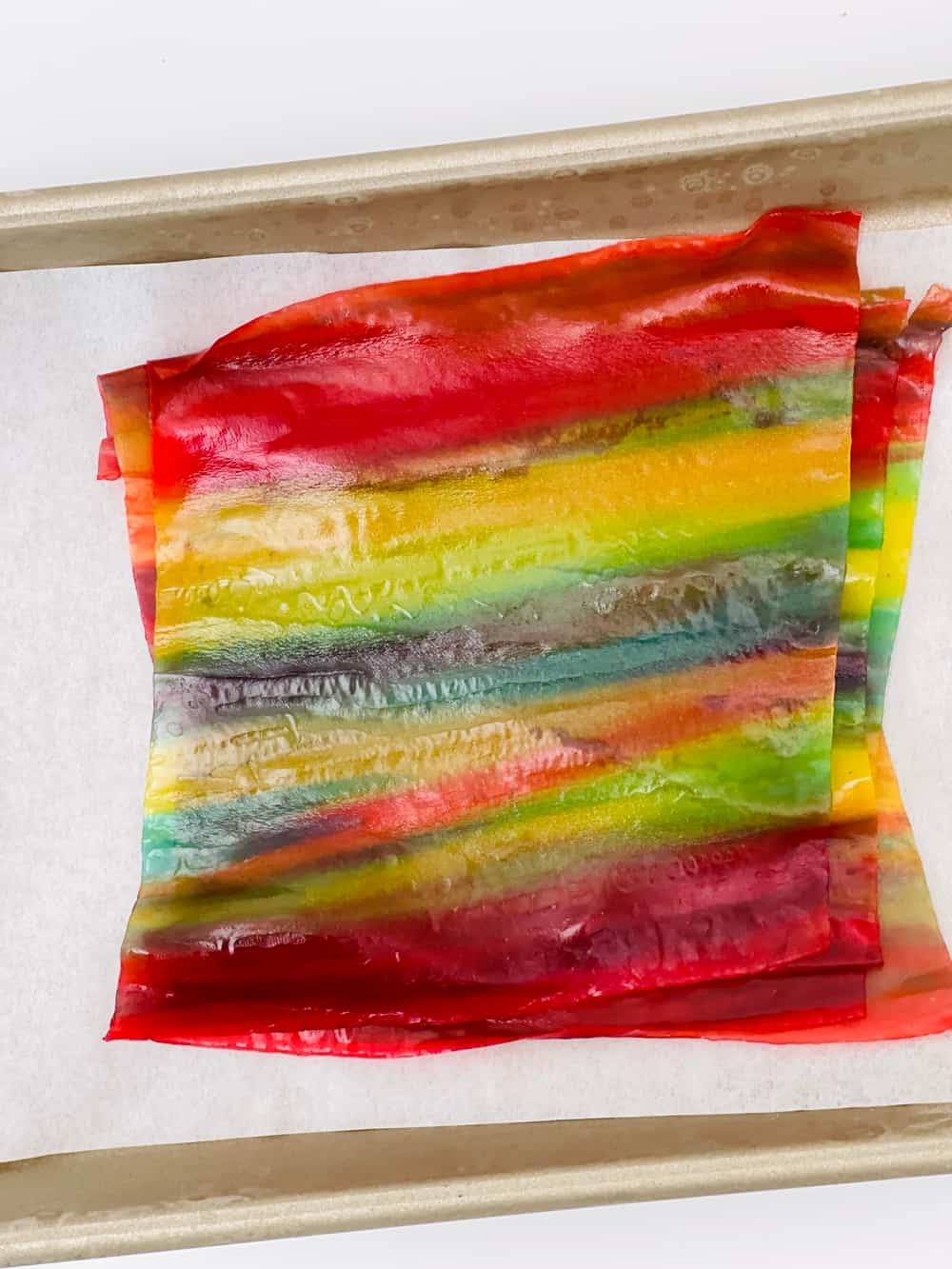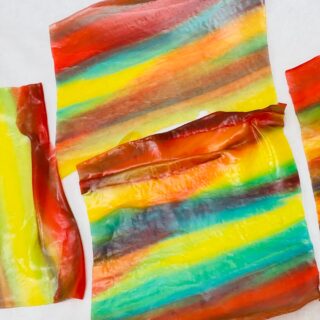 Frozen Fruit Fruit Roll-Ups
People on TikTok are making frozen fruit-rollups so of course we had to try them. The ASMR is unreal in these frozen sugary sheets!
Ingredients
1

Package

Fruit Roll-Ups

Parchment Paper

Freezer-Safe Pan
Instructions
Place parchment paper over your tray.

Unwrap the fruit roll-ups carefully and layer on top of one another on the tray. We layered 4 but you can layer more.

Freeze until completely frozen (we froze ours overnight).

Peel off from the parchment and and break apart into pieces.
You Might Also Like