By using this site, you agree to our Terms of Use. This post may contain affiliate links. Read our disclosure policy.
Follow us on Instagram for more fun food ideas for kids!
Santa Strawberry Cupcakes are not only delicious but also entertaining for kids – and perfect for bringing a little laughter and joy to everyone during the holiday season!
Kids love them, adults love them, and everyone in between will enjoy a delicious Santa Strawberry Cupcake! Kids will love helping you make these easy Christmas treats!
If you're looking for a fun and festive Christmas recipe, these Santa Strawberry Cupcakes are definitely it! They're the perfect way to kick off your Santa holiday baking!
Parents will love that they're easy to make and good for the kiddos. Santa Strawberry Cupcakes are a must-make this Christmas! Let's take a look and see how to make them at home!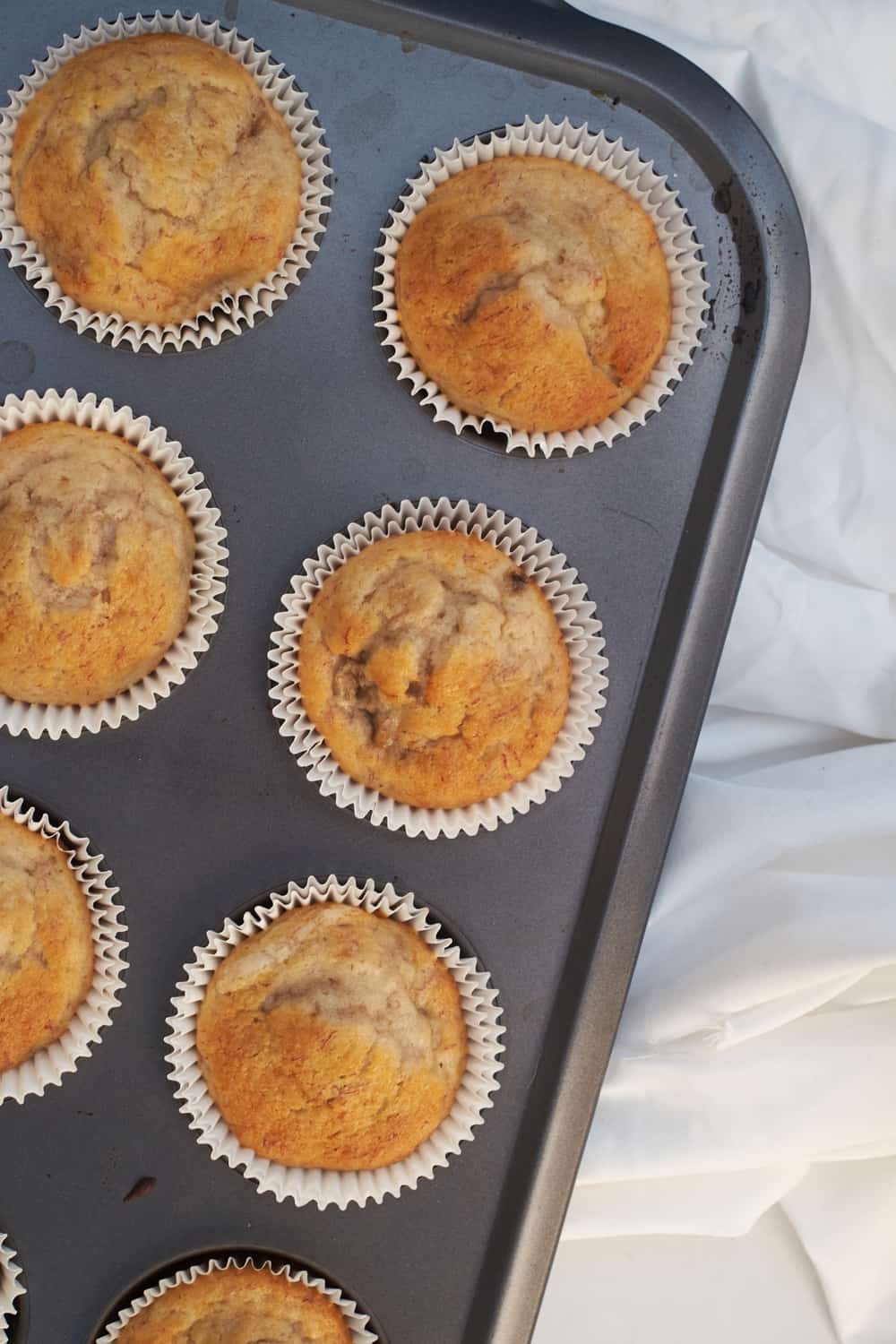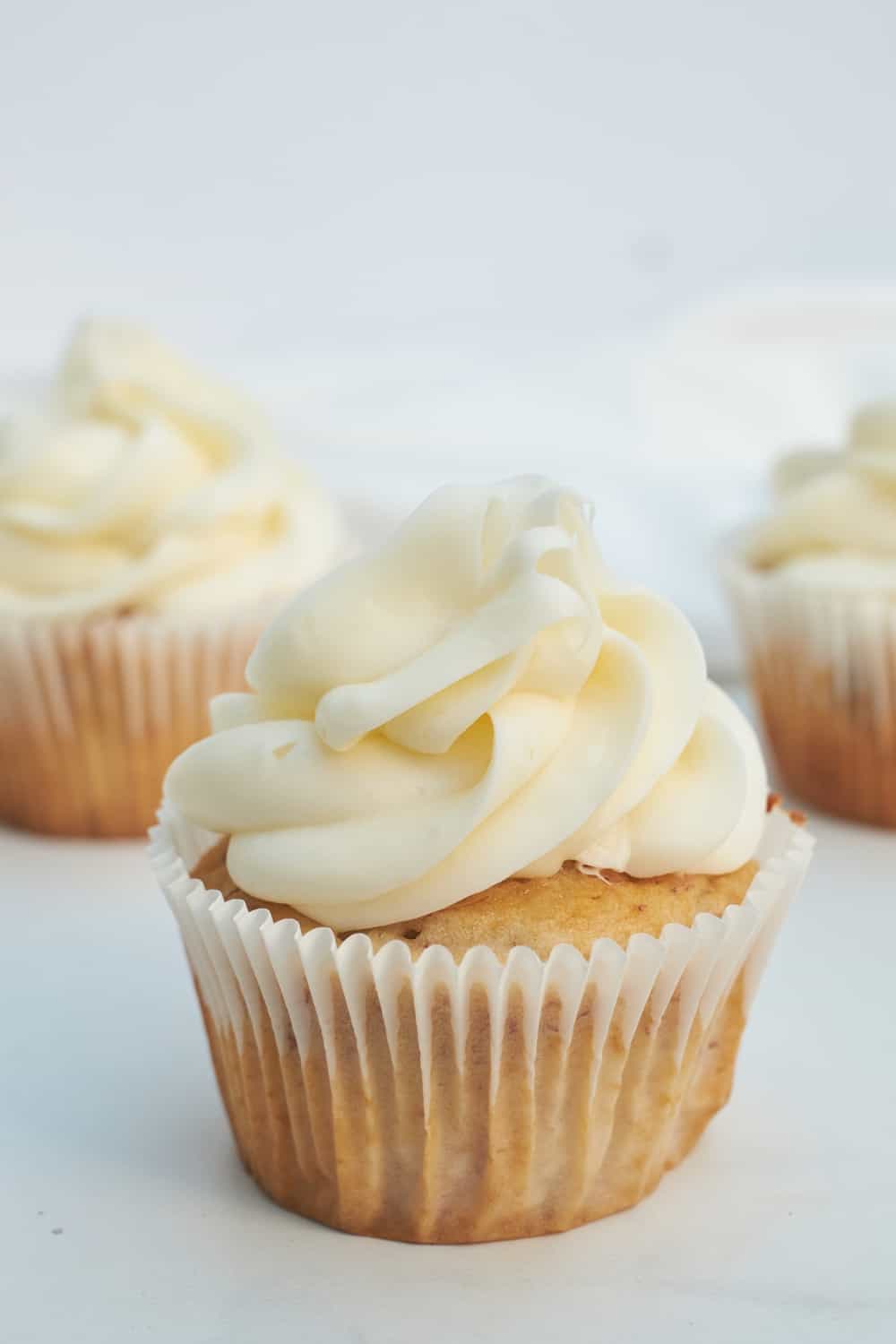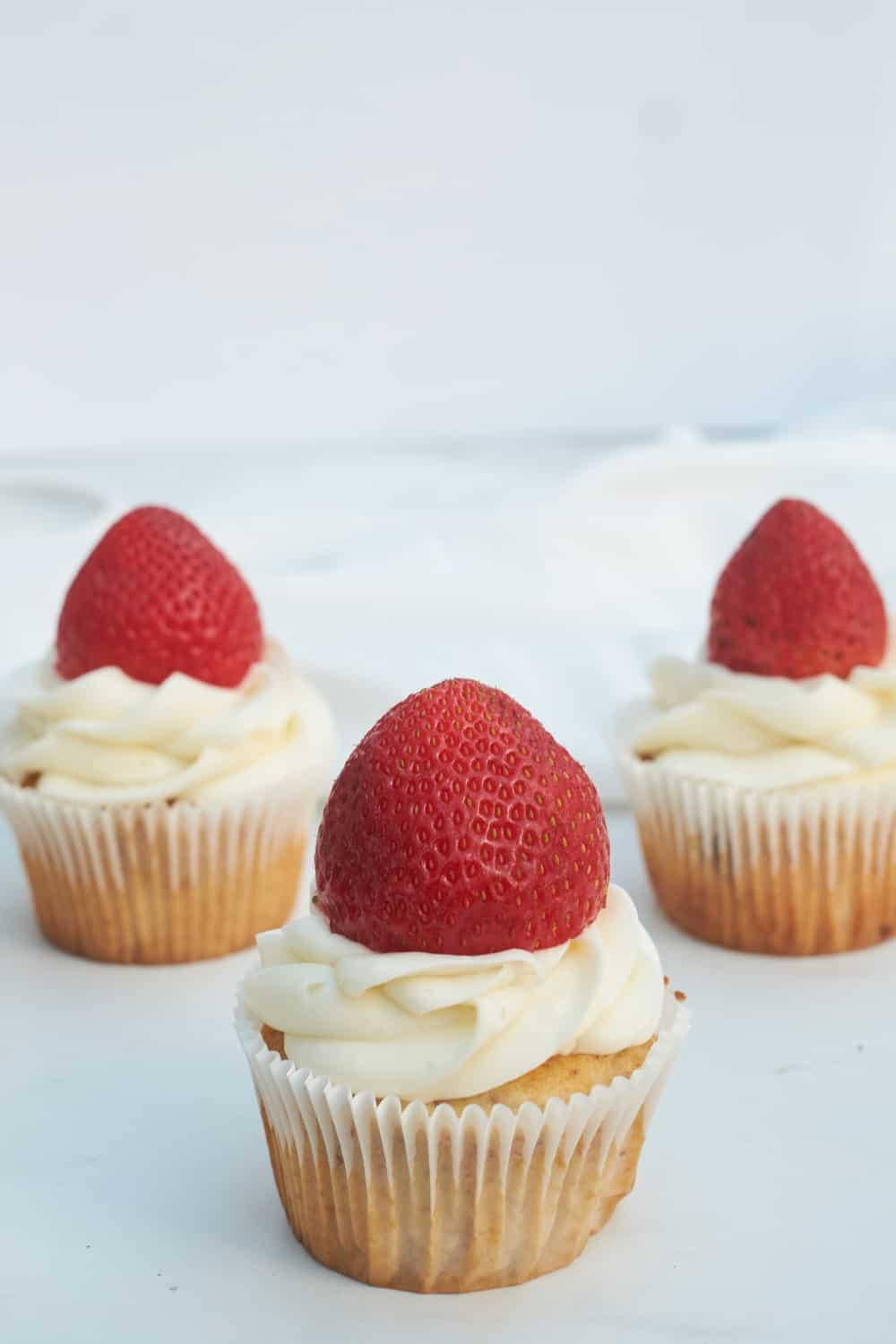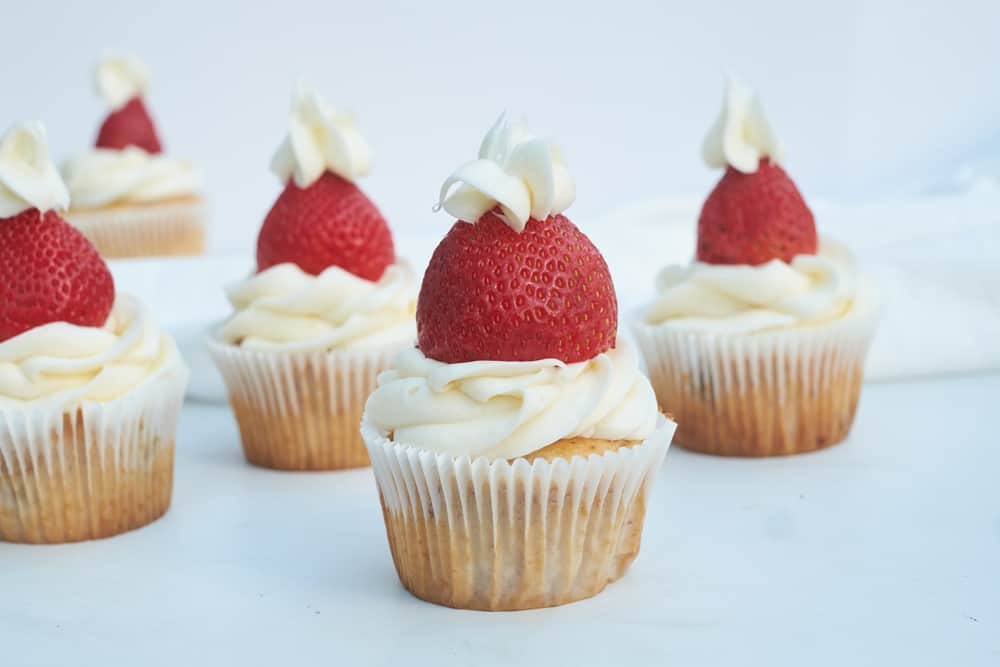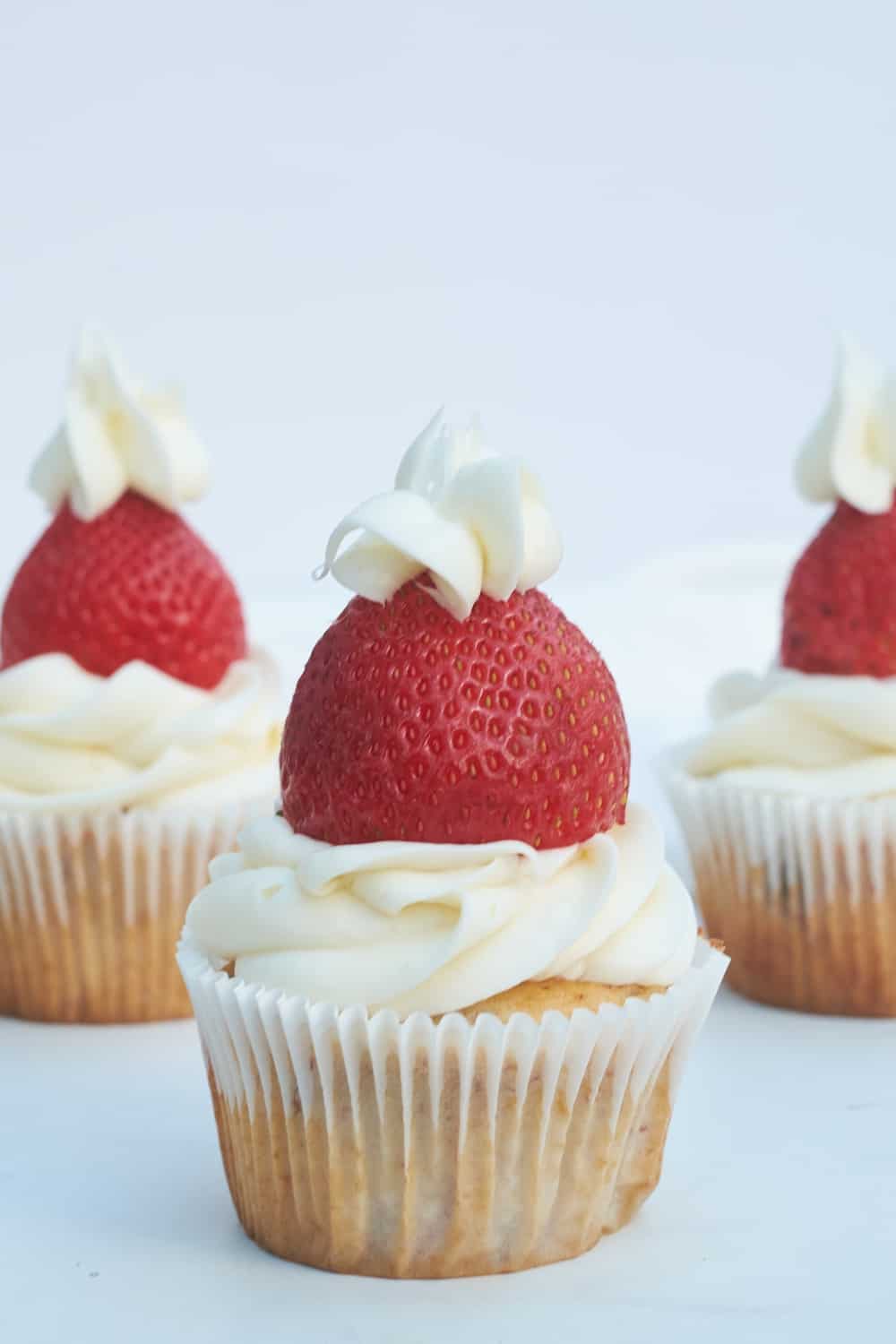 Why Santa Strawberry Cupcakes are a Great Holiday Festivity
These cupcakes are a great holiday festivity because they're fun, festive, and delicious.
First of all, these cupcakes look spectacular – they have bright colors thanks to the strawberry and lovely frosting that will bring jolly cheer to everyone's Christmas party.
Secondly, the flavor profile is spot-on – there's the sweet strawberry flavor with just the right amount of sweetness to make them memorable.
Also, these beauties are easy to make – even novice bakers can whip up a batch in no time at all. Plus, if you're short on time, these cupcakes can be decorated in a snap.
Not to mention, kids will love getting to help make them. So go ahead and make Santa Strawberry Cupcake cups today – they're sure to be a huge hit!
How to Serve Strawberry Cupcakes
Serve with a scoop of ice cream
If you love ice cream, then you're in for a real treat! Not only do these cupcakes taste delicious and festive, but they also go wonderful with ice cream!
This will give your dessert an adorable look that's sure to please – not to mention the amazing flavor combinations that are possible.
Put them inside a bakery box
Santa Strawberry Cupcakes are the perfect gift. They'll love the delicious flavor and you won't have to worry about wrapping.
Just place them inside a bakery box with cupcake liners to give to your loved one and they will be happy (and stuffed)!
Use a Tiered Cake Stand
If you want to go the extra mile with your Santa Strawberry Cupcakes, you can use a tiered cake stand to create the perfect holiday presentation.
This will really make them look special and add that extra touch of flavor!
Use a Cake Plate or Platter
You don't have to use a cake stand to make your Santa Strawberry Cupcakes look beautiful. You can also use a cake plate or platter if you want.
These cupcakes will be the hit of your party, and everyone will love the delicious flavor!
Sprinkle Some Powdered Sugar
Santa Strawberry Cupcakes are delicious on their own, but they're even better with a sprinkle of powdered sugar. This will give them that extra sweet and festive flavor that everyone will love!
Plus, it will add just a little more decorative flair to the cupcakes!
Tips for decorating strawberry cupcakes
Use edible glitter
If you want to really take your decorating to the next level, you can use edible glitter. This will add a fun and festive touch to your cupcakes!
You can even use different colors to create a more colorful presentation. If you're a fan of strawberries, you won't be able to resist these cupcakes with all of their sparkling glory!
Add some sugar pearls
Sugar pearls are an easy and inexpensive way to dress up your cupcakes. To produce a distinctive appearance, you may use various hues and designs.
For example, they might be added onto the frosting on top of your cupcakes.
Add some Sprinkles
Lastly, you can add some Sprinkles to the frosting on top of your cupcakes. This will give them a cute little pop of color.
You could also use different colors and sprinkle designs to really make your cupcakes stand out! Or go for traditional red and green jimmie sprinkles.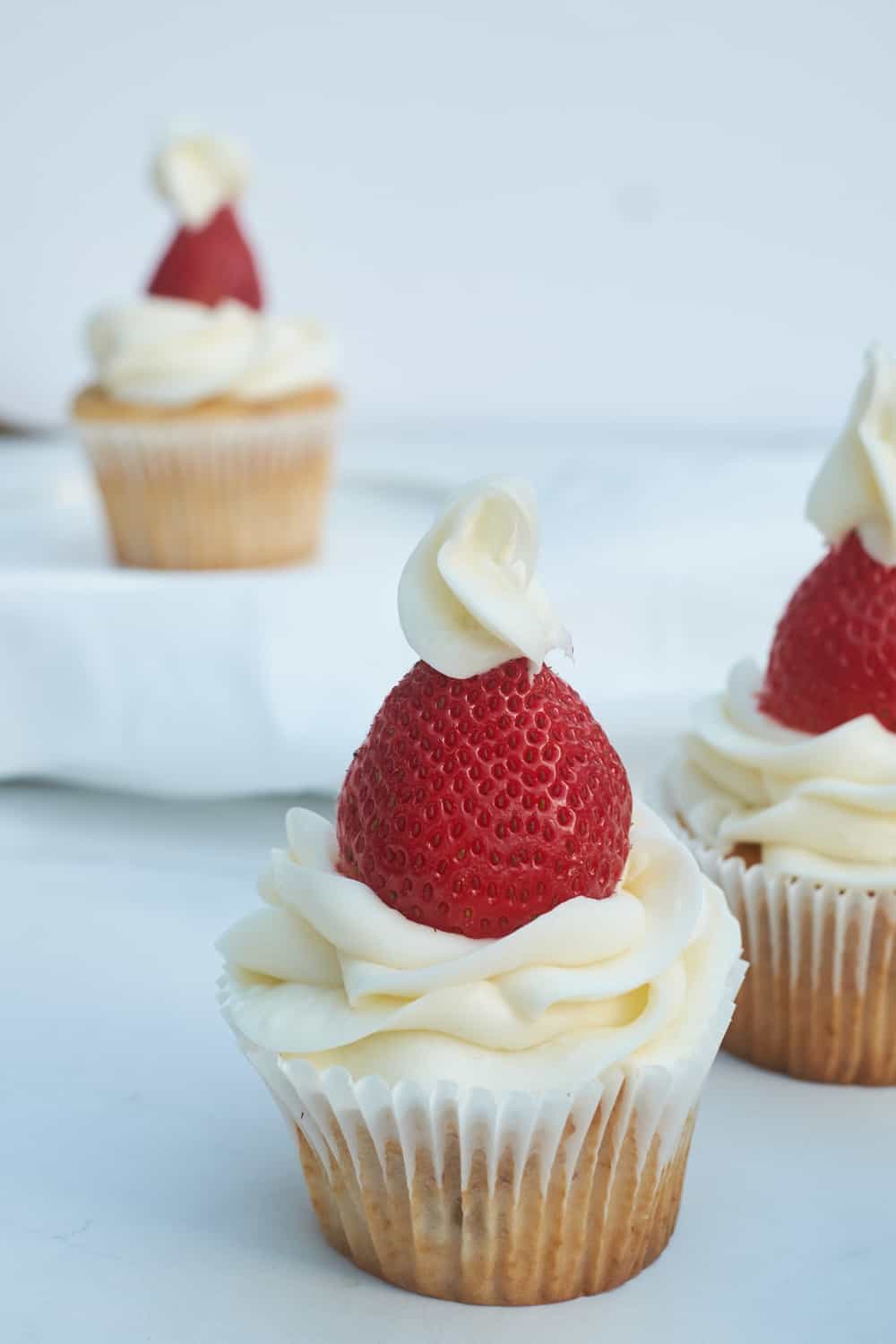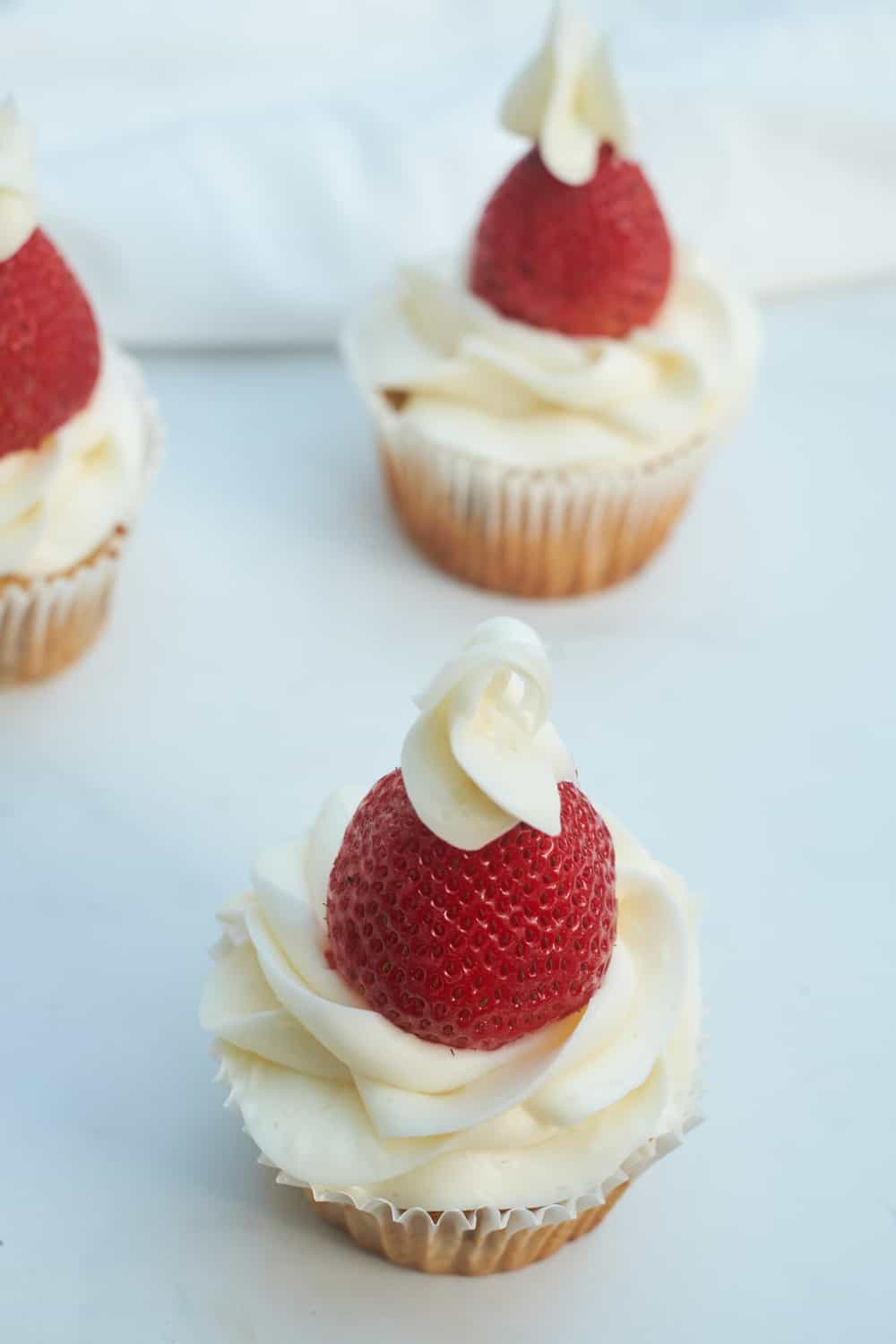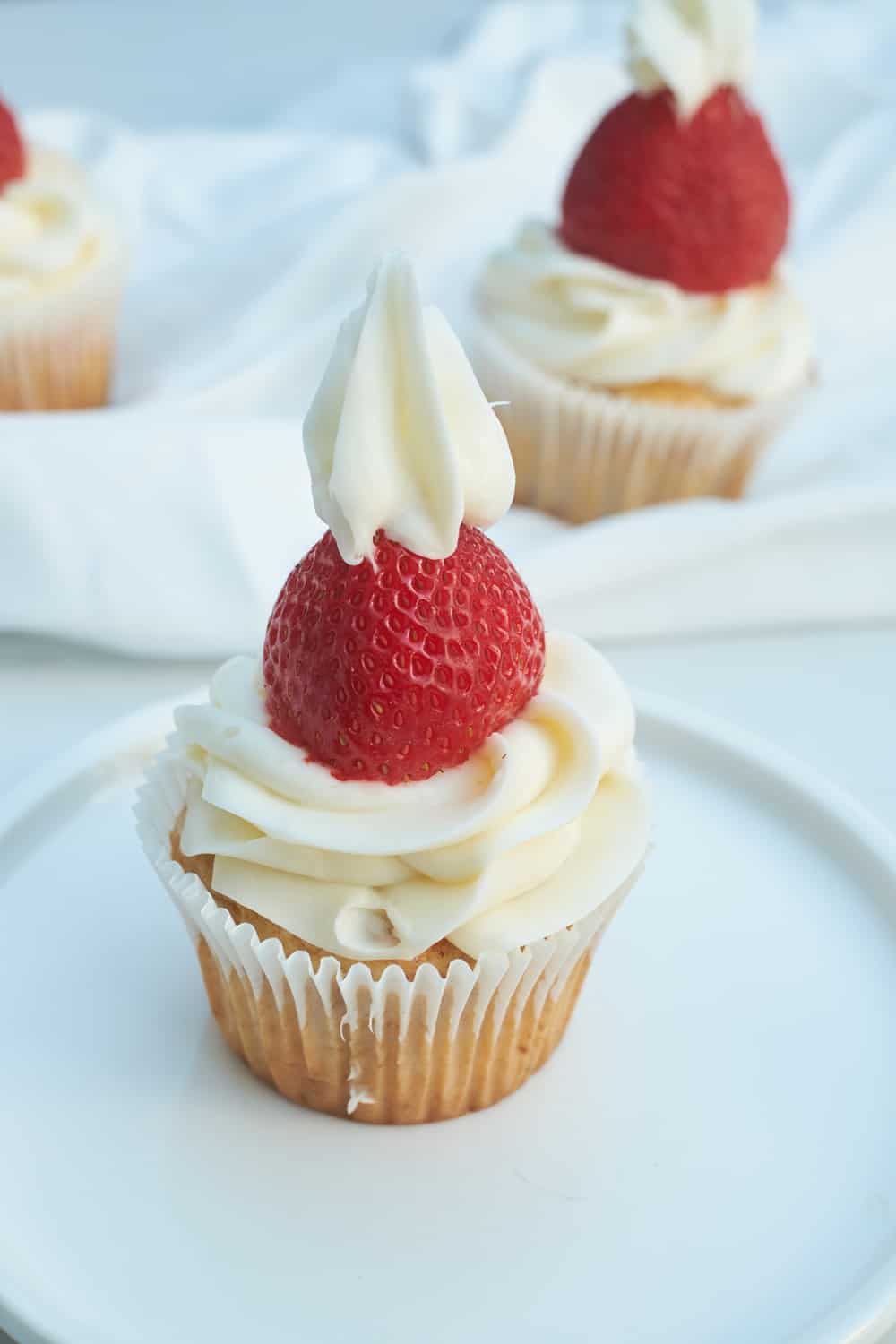 How to Make Santa Strawberry Cupcakes
Step One: Gather your Cupcakes
To make these Santa strawberry cupcakes, first, gather your favorite cupcakes. These can either be store-bought or baked freshly at home. If you use store-bought cupcakes, make sure they're plain white or vanilla frosted and that you have plenty of extra frosting on hand.
Step Two: Add the Icing and Strawberry
Use a star piping tip to add white icing to the tops of freshly baked cupcakes. Then, in both cases, add a strawberry to the icing. Make sure the strawberry is pointing upwards! This will ensure the strawberry stem is not seen when the cupcake is served.
Step Three: Make a Santa Hat
Next, add a bit more icing onto the top of the strawberry to make the hat! Once this is done, your Santa strawberry cupcake is done! Finally, serve the Santa Strawberry Cupcakes and enjoy! Everyone will love them, so don't wait to make them!
Takeaway
Now that you know how to make these cupcakes, you're ready to show off your skills! Be sure to add some fun and festive touches to make them look their best.
Many of the tips mentioned above are easy to follow and will result in beautiful cupcakes that everyone will love!
If you want to get really creative, add some edible glitter or sugar pearls to the frosting! You'll have no problem getting kids and adults on board with this festive cupcake recipe!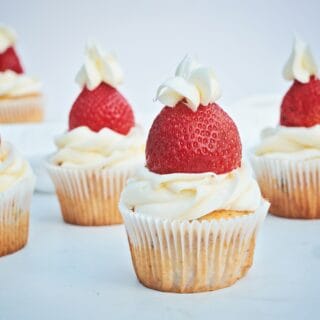 Santa Strawberry Cupcakes
Santa Strawberry Cupcakes are not only delicious but also entertaining for kids - and perfect for bringing a little laughter and joy to everyone during the holiday season!
Ingredients
12 cupcakes

make your own or store bought

2 cups of frosting

make your own or store bought

Strawberries washed and tops cut off

star piping tip, piping bagg
Instructions
Frost cupcakes with a star pipping tip.

Place strawberry on top, and pipe a bit of icing on top to make the hat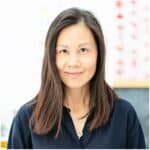 Agnes Hsu is a mom of three and has been inspiring parents and kids to get creative with easy activities and family friendly recipes for over 10 years. She shares her love for creative play and kids food to her 2MM+ followers online. Agnes' commitment to playful learning and kindness has not only raised funds for charity but also earned features in prestigious nationwide publications.