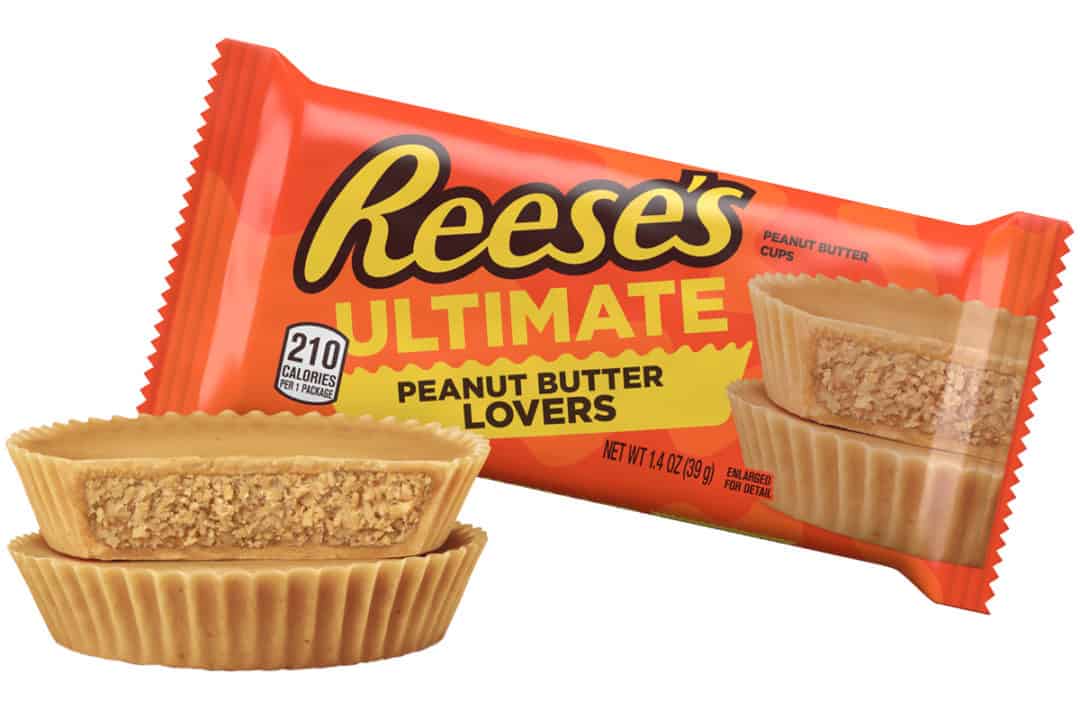 Feature Photo credit: Hersheys.com
Reese's Cup with No Chocolate – Launch Date and ALL the details of when this all peanut butter cup is available!
Peanut Butter Lovers rejoice, Reese's is launching a no chocolate cup that will be entirely peanut butter. If you're the person who likes to eat the inside of a Reese's Peanut Butter cup, you are in luck. Undoubtedly, we love peanut butter. Two of our favorite recipes are our Peanut Butter and Jelly Hand Pies and our Peanut Butter and Jelly Pull-Apart Bread. Both the outer shell of the cup will be peanut butter and so will the inside. Reese's cup with no chocolate is the first time in their 90 year history where they are leaving out the chocolate. The Reese's Ultimate Peanut Lover's version was recently announced.
When Will The Reese's Cup with No Chocolate Launch?
With National Peanut Butter Day on March 1st, came the announcement of this new product. It is said the announcement was in celebration of the day. They are anticipating an April launch for this peanut butter dream. Although this will be a limited release, they will come in mini, standard and king sizes.
Interestingly, the Hershey's brand has come out with many variations of their famous Chocolate and Peanut Butter Cup through the years. Since 1923 they have become well known for the famous coupling of chocolate and peanut butter. They have seasonal versions as well as different types of chocolate. Especially fun are the ones with cookies or nuts mixed into their centers.
While this will be their first no chocolate version, they have had a good run with their peanut lovers versions. It seems the combination of chocolate and peanut butter is popular, but all of the peanut butter fans will be excited about this one launching. Hopefully you get a chance to try it out for yourself, we will certainly be on the lookout for them.
Check out the announcement on Reese's Instagram.
View this post on Instagram