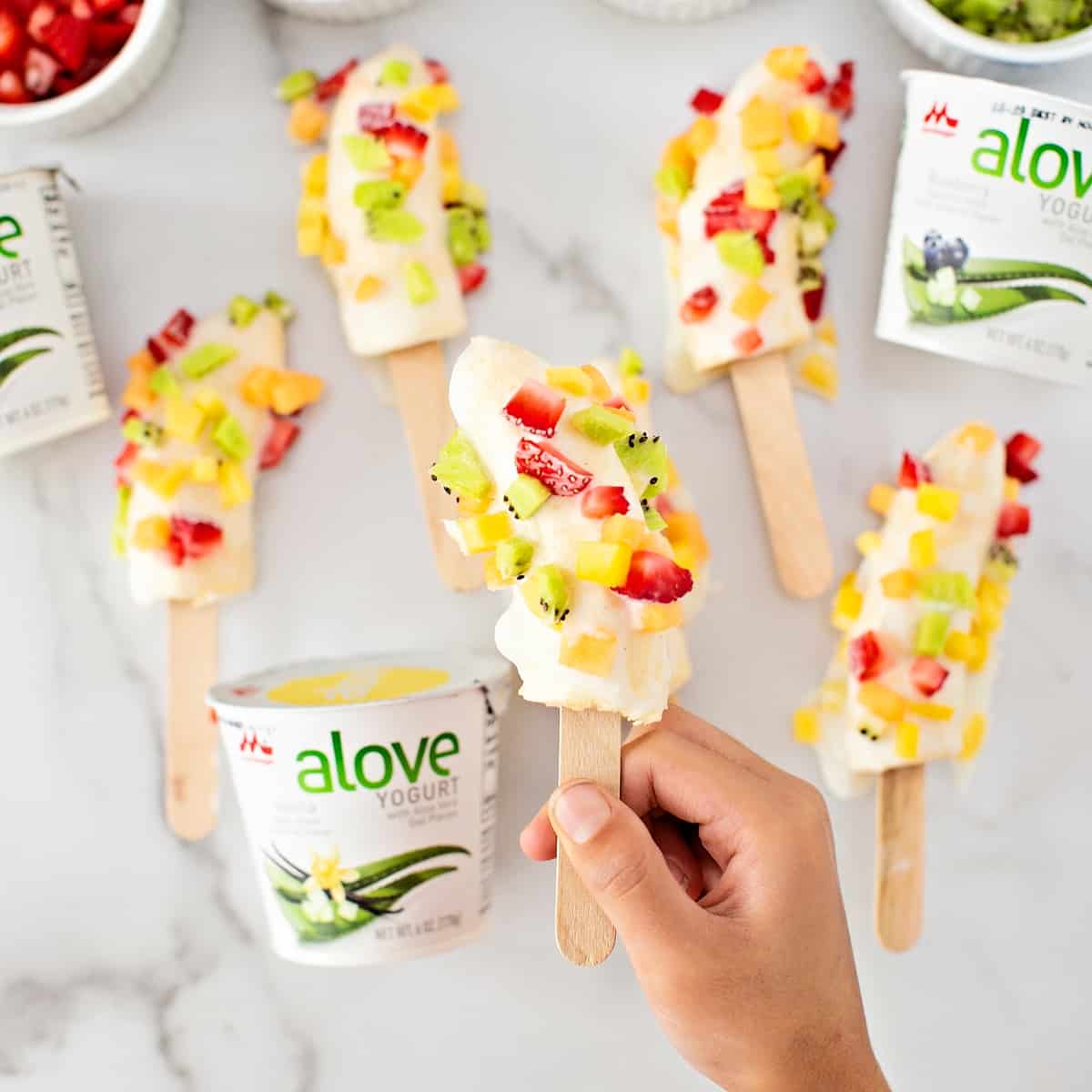 This post is sponsored by Alove Aloe Vera Yogurt. As always all opinions are our own.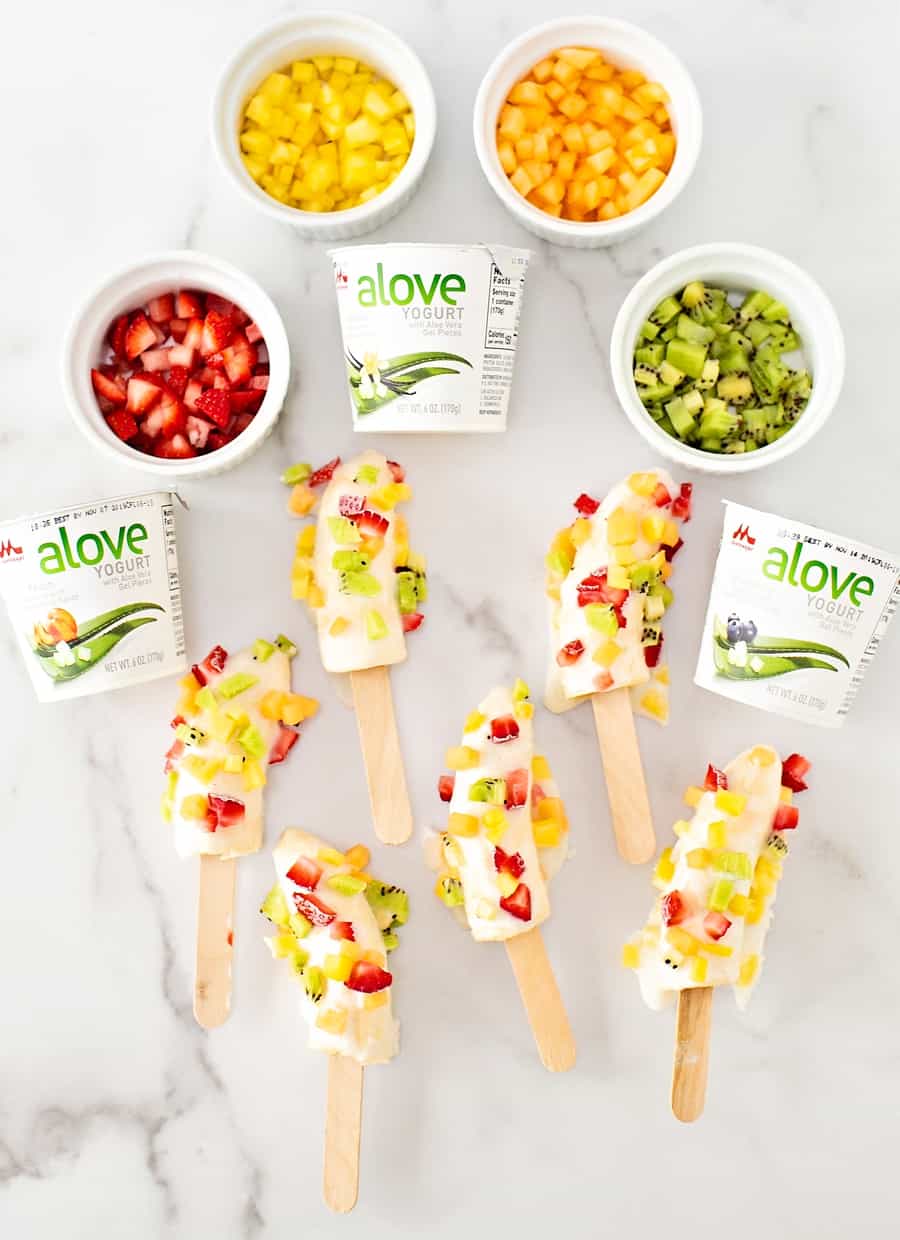 If you're looking for a super simple kid-friendly snack, you won't want to miss out on these Frozen Banana Fruit and Yogurt on a Stick. They're made using Alove Aloe Vera Yogurt and the taste is truly out of this world delicious.
In case you haven't tried it, Alove aloe vera yogurt has a light, fruity flavor and is made with aloe vera gel cubes and natural fruit juices. They come in peach, strawberry, blueberry, vanilla, kiwi, and original flavored spoonable yogurt cups.
What I love most about this easy recipe is that it's such a simple frozen treat. I love the fact that my kids "think" that they're getting something similar to ice cream or popsicles but I know that they're getting lots of yummy flavor from the yogurt, bits of aloe, and fruit. In the mom world, this type of balanced kid snack is considered a total win!
While this frozen yogurt treat is perfect for summer snacking, it's also refreshing during any season of the year. I like to make these on a Sunday evening and have them ready and waiting for those after-school snack attacks that are certain to creep up.
Plus, with how simple the ingredients and recipe is to make, it's an easy snack that the kids can actually help make. Anytime that we can make food together in the kitchen is a great way to make memories and yummy food!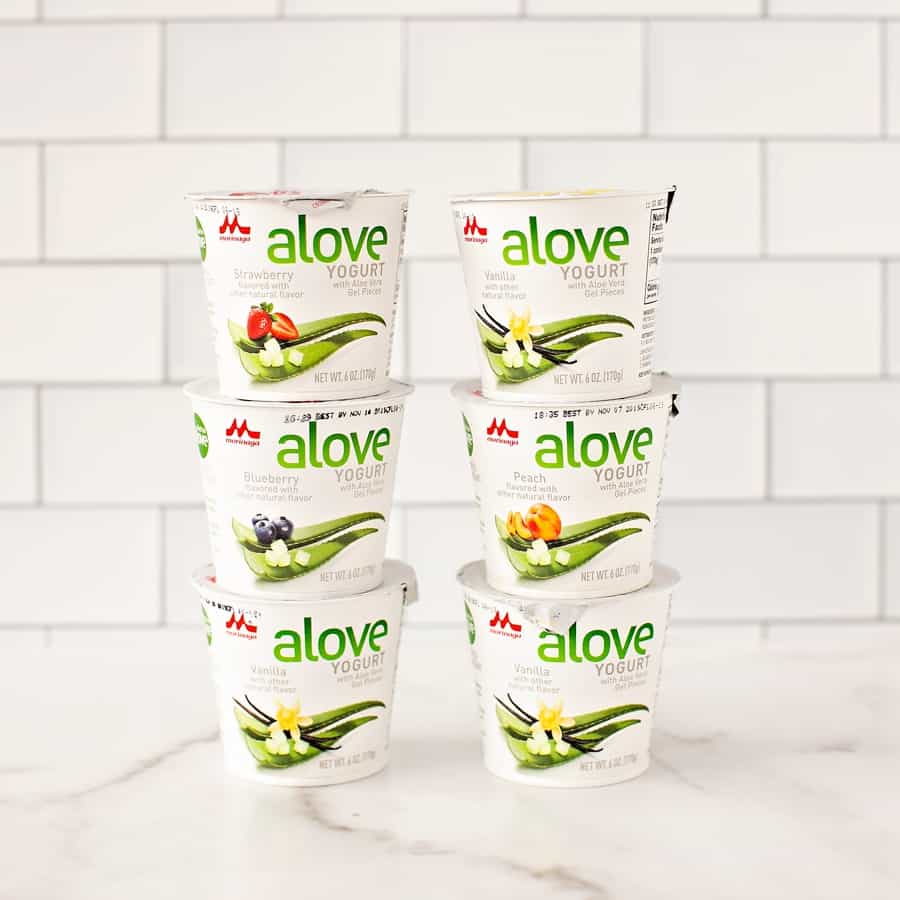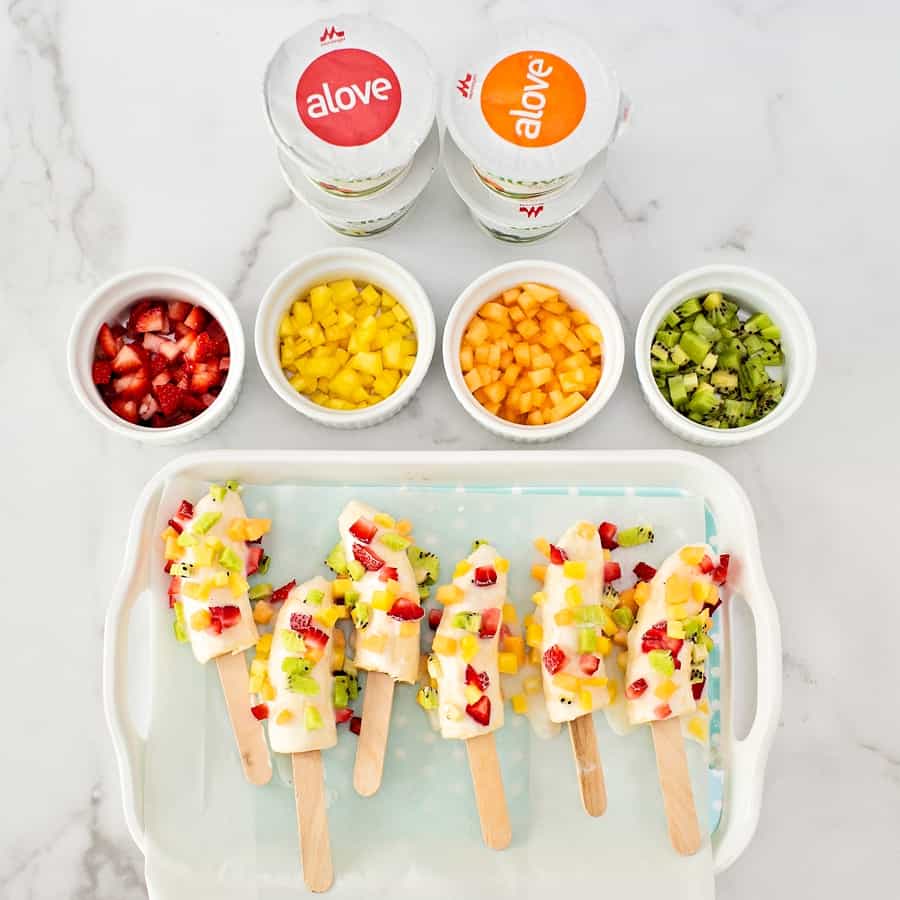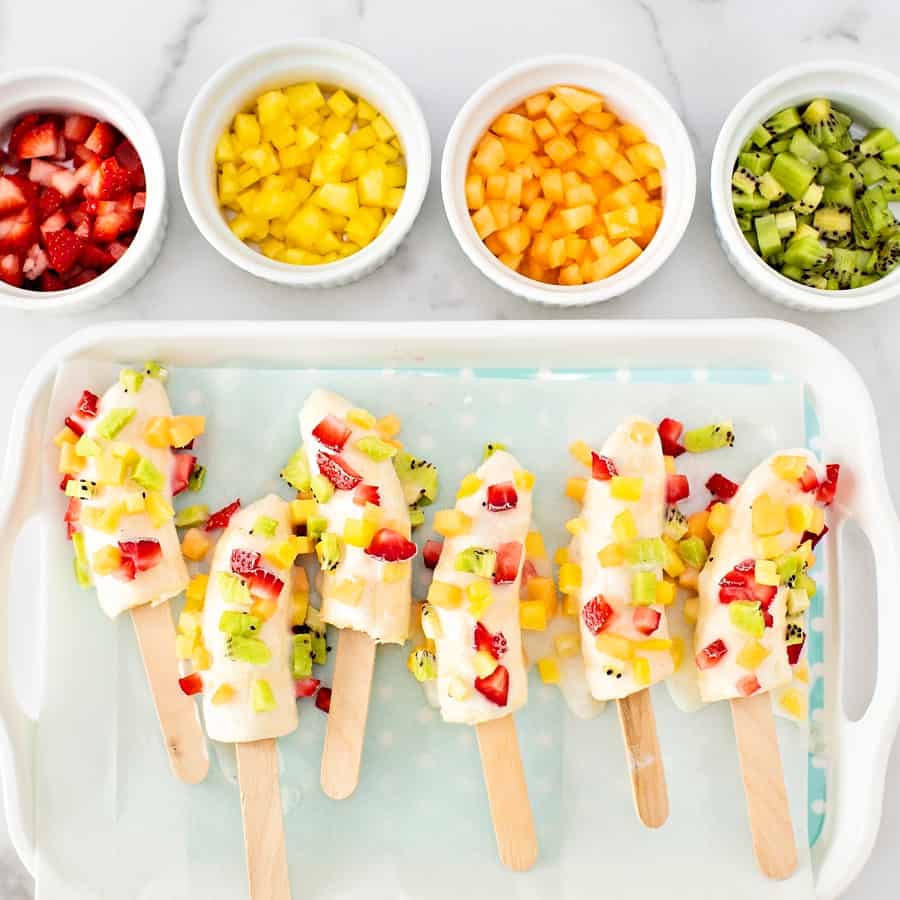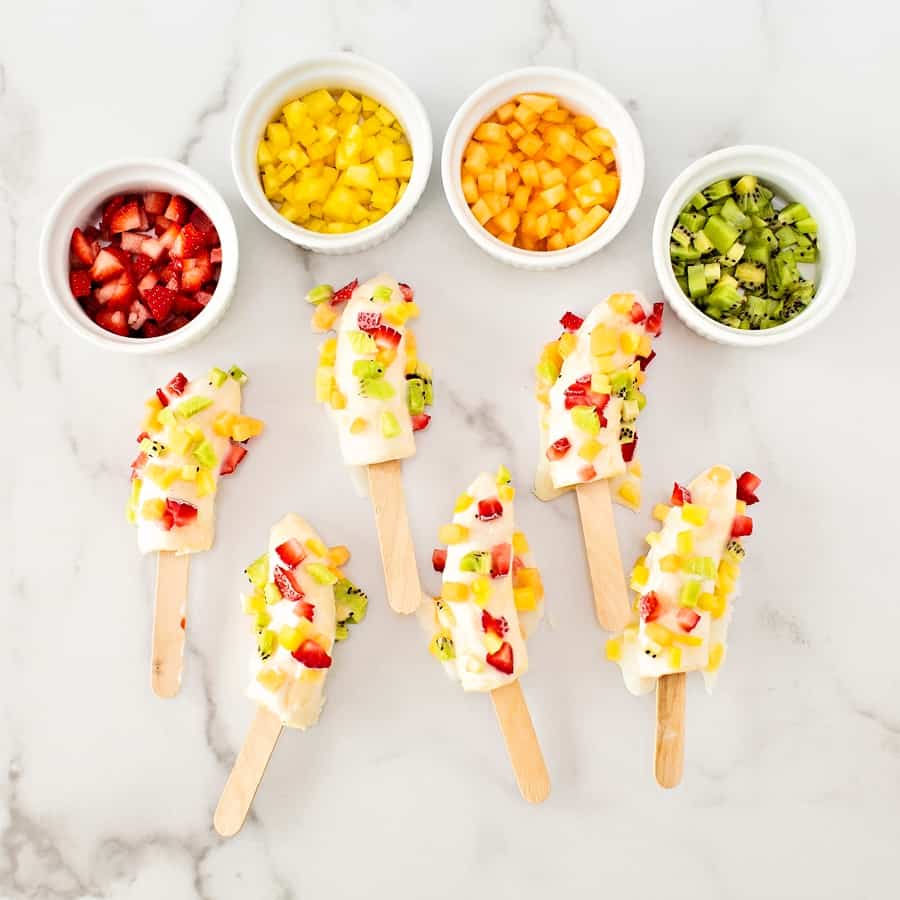 How to make these delicious Frozen Banana Fruit and Yogurt on a Stick:
All you need are a few simple ingredients to get started. Alove is naturally smooth and creamy so it's a great dipping yogurt for fruit like bananas!
Ingredients needed to make Frozen Banana Fruit and Yogurt on a Stick
Alove aloe vera yogurt (one container)

4 Bananas, each cut in half

Diced fruit such as strawberries, mango, kiwi, cantaloupe, etc. at least ¼ cup per fruit

Popsicle Sticks
You'll also need parchment paper and a freezer safe tray.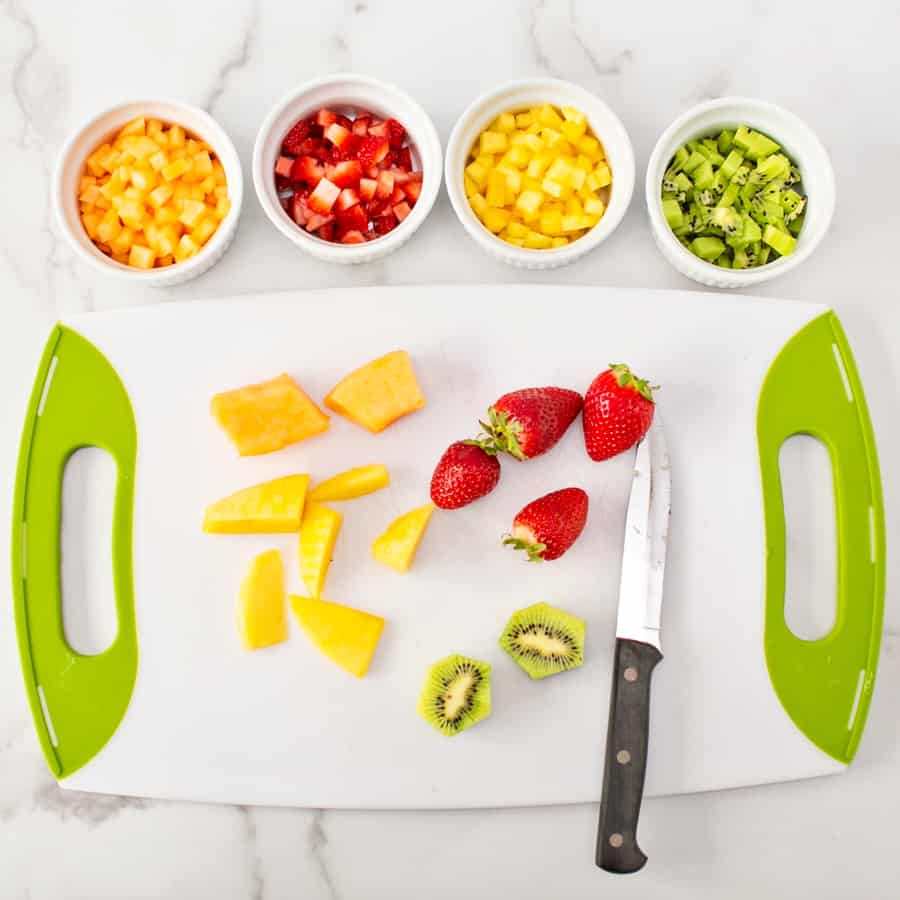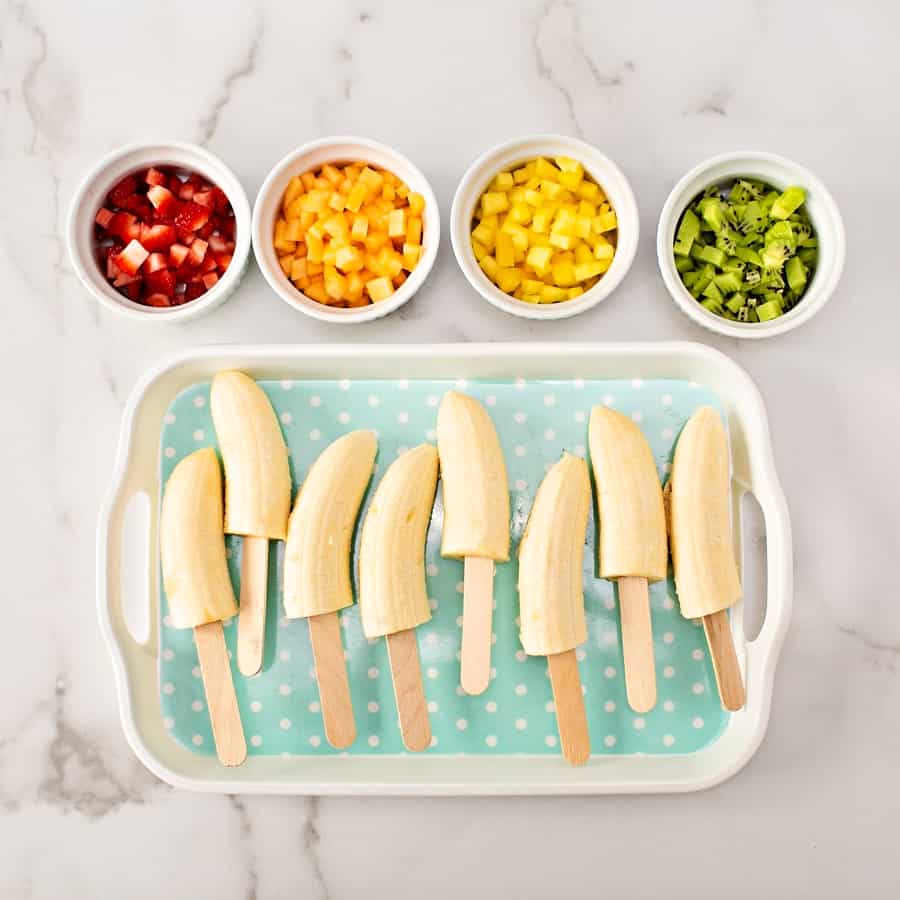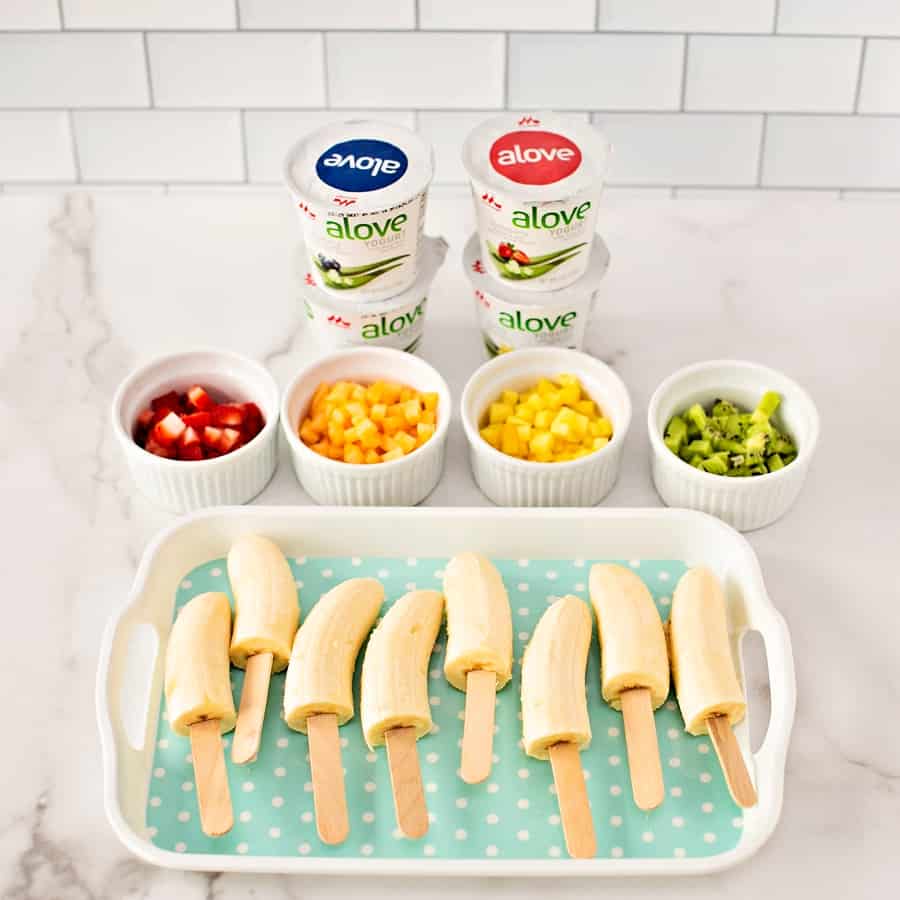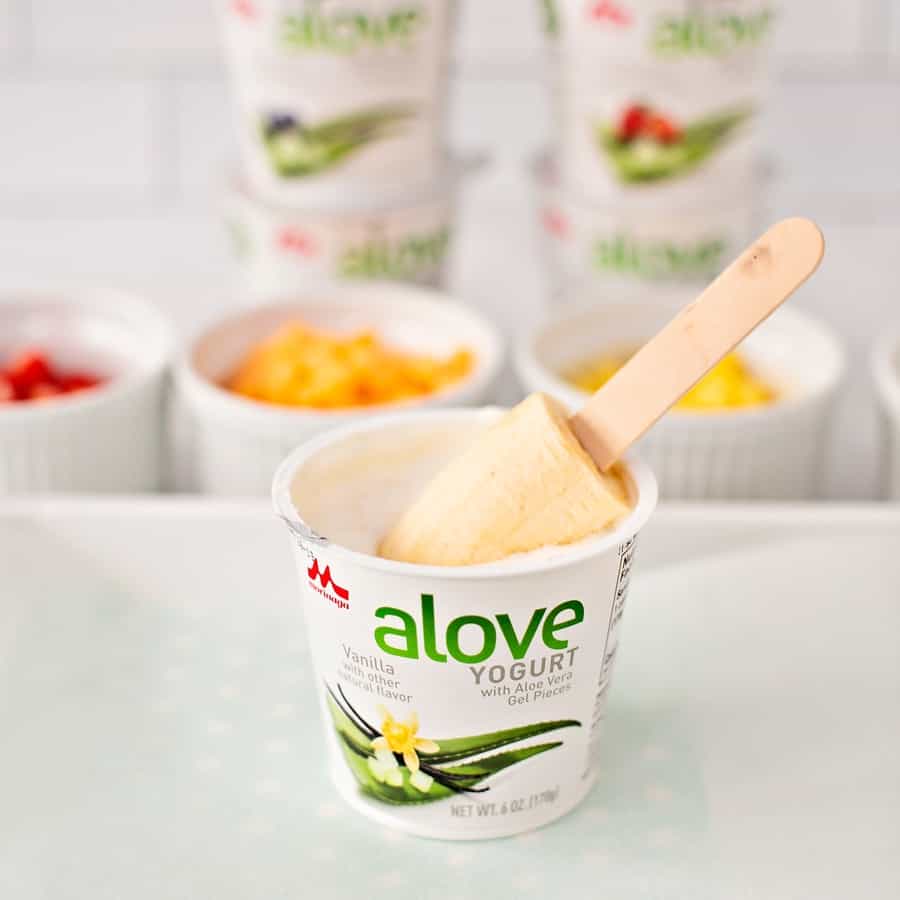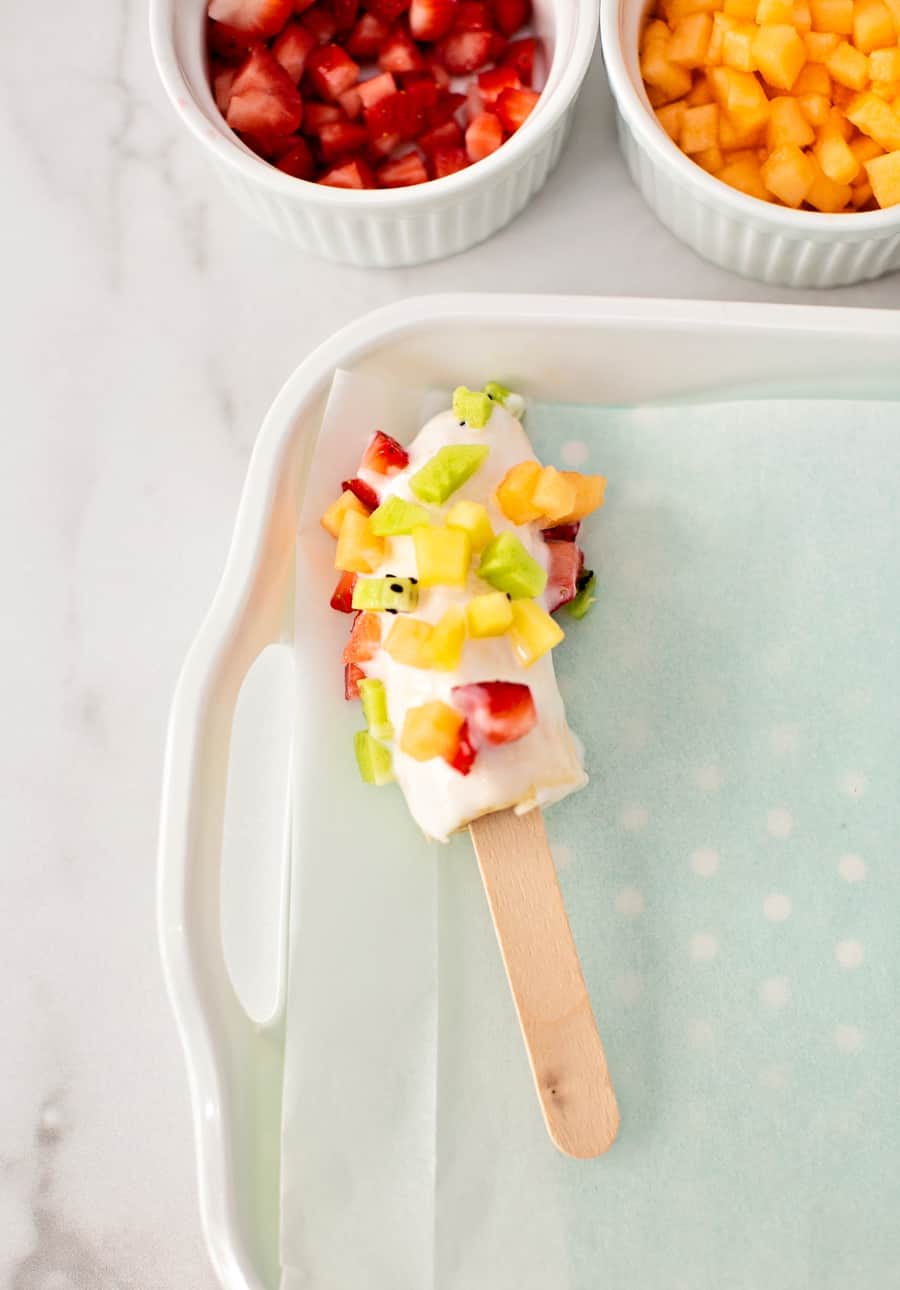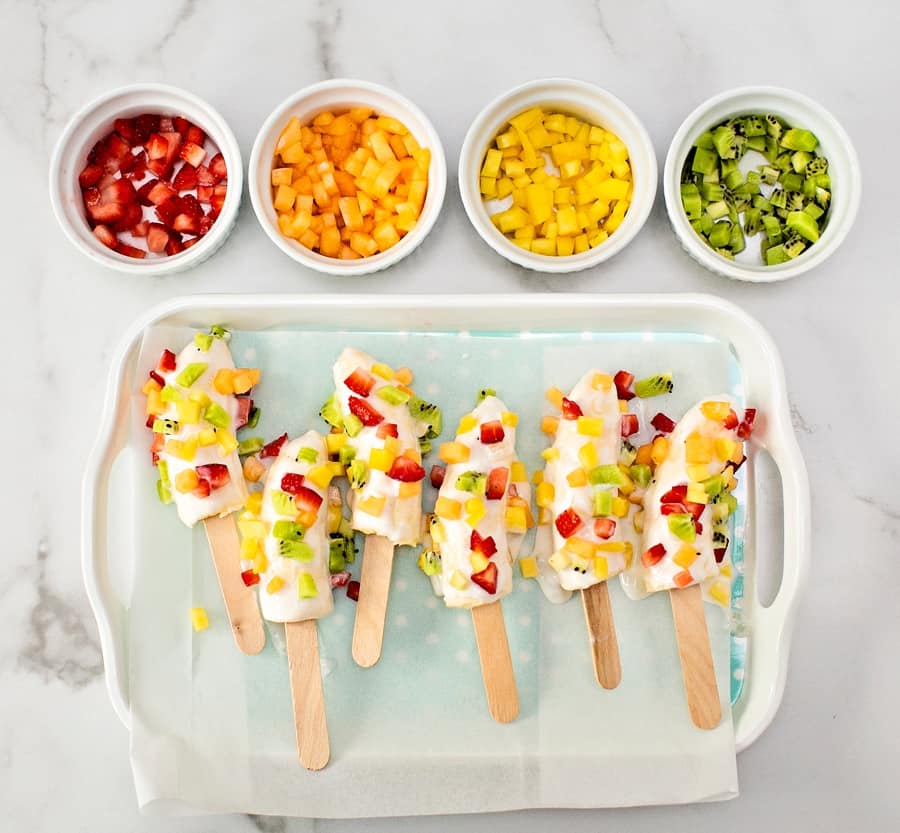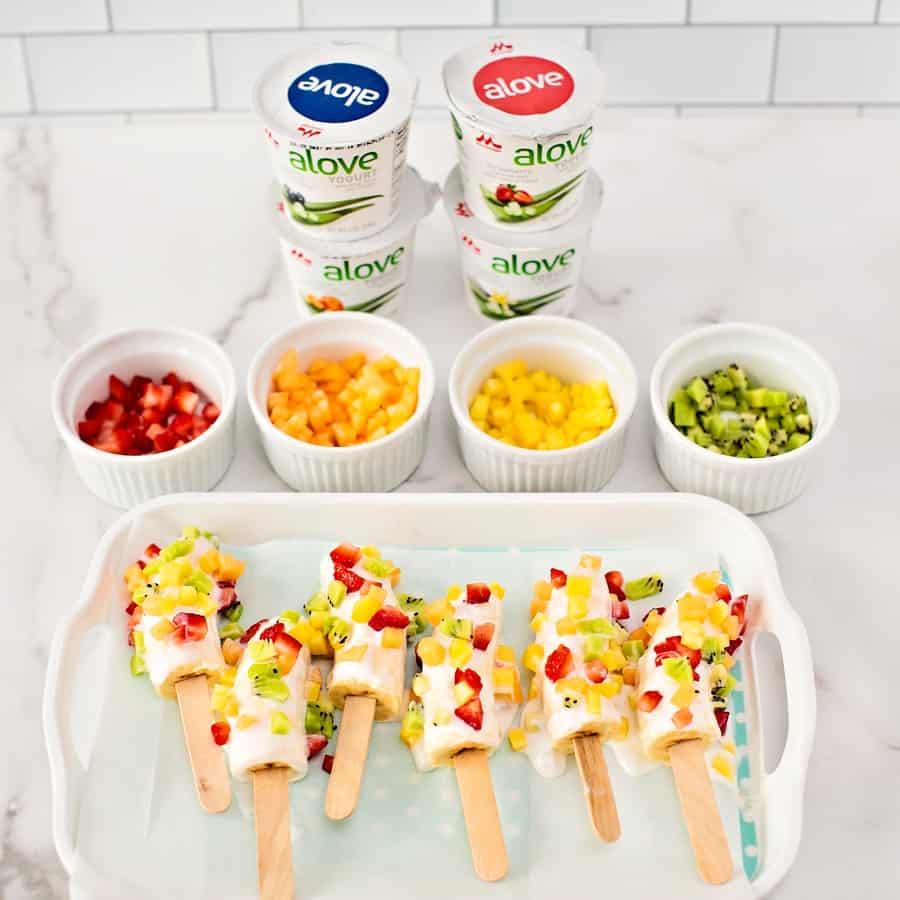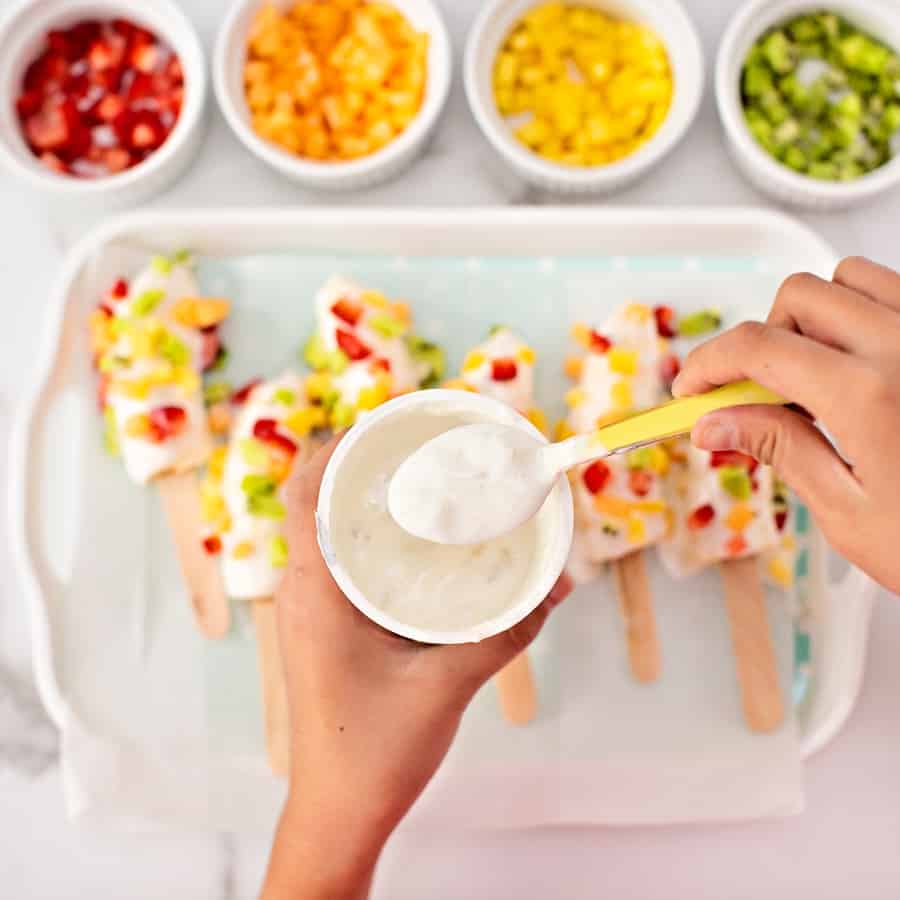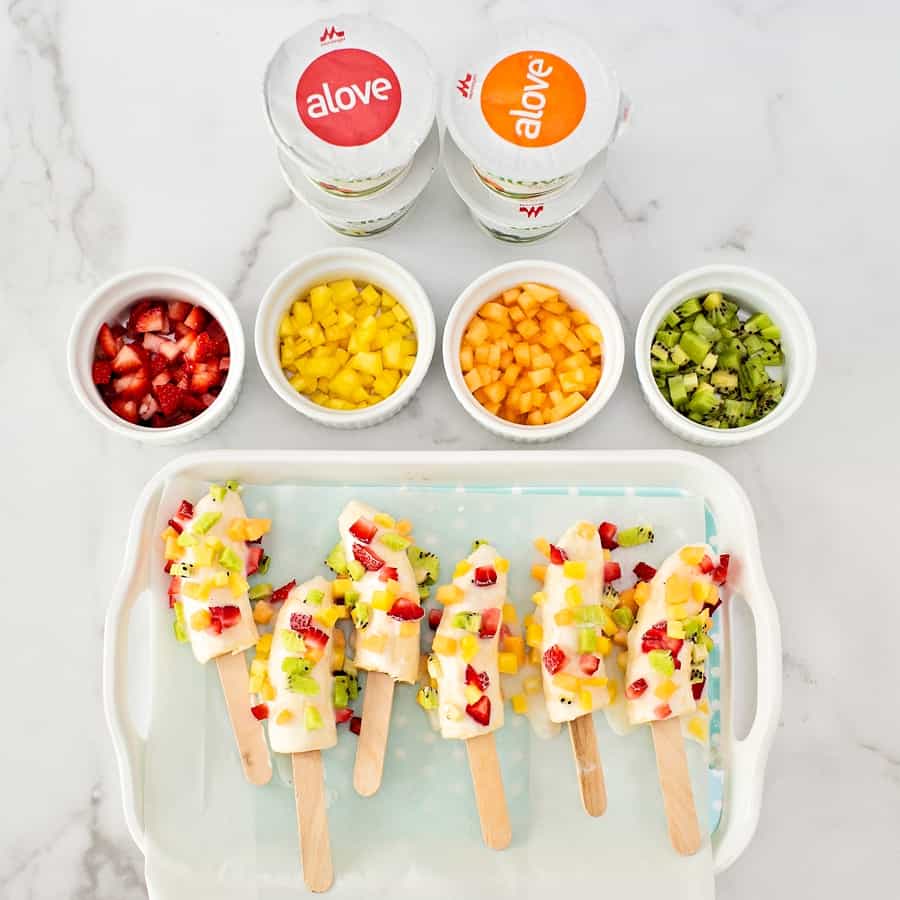 How to make this delicious frozen banana treat:
Line a freezer safe baking tray with parchment paper.
Step 1. Start by cutting your bananas in half and gently sticking a popsicle stick in the flat cut side, at least a quarter of the stick in.
Step 2. Once you have the banana on the stick, dip it into the Alove yogurt. We found that we could easily dip the banana straight into the container!
Step 3. Lay your yogurt covered banana on the parchment lined tray and then top with diced fruit.
Step 4. Repeat with the other banana halves.
Step 5. As soon as you have your banana covered with yogurt and fruit, place in the freezer and allow to freeze for several hours.
And that's literally it! There are no other steps to this simple recipe besides pulling this treat out of the freezer and eating it!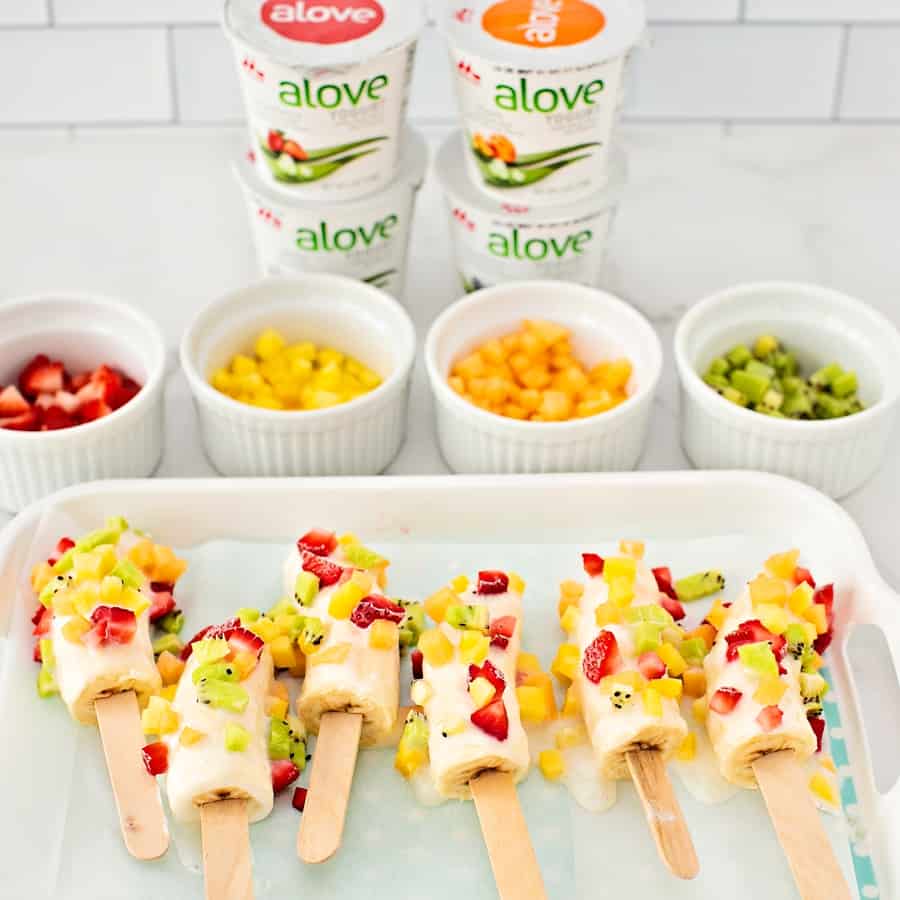 What are some other fruit or toppings that you can use in this recipe?
The sky is the limit. If you love diced fruit, cut up some more and use it. You can try blueberries, blackberries and even cut up bites of apples. As long as you make them into manageable bites and pieces, you can easily use them in this recipe.
(Make sure to cut fruit in tiny pieces, smaller than thumb-size to prevent choking hazards for young children).
You can also top with granola or mini chocolate chips!
If your child has always expressed interest in cooking in the kitchen with you, this is the recipe to let them try! They can easily create this entire recipe from start to finish and it's a great way to increase their confidence in the kitchen and follow directions.
Plus, the end result of getting to eat what you create is always the very best part of cooking!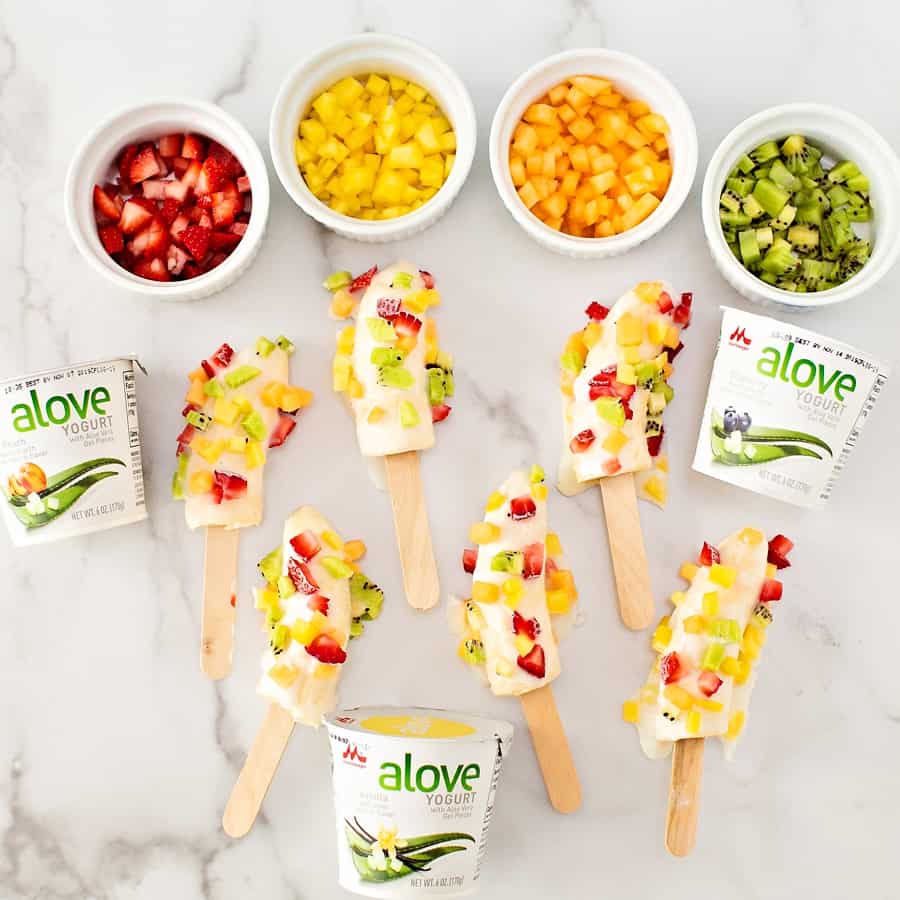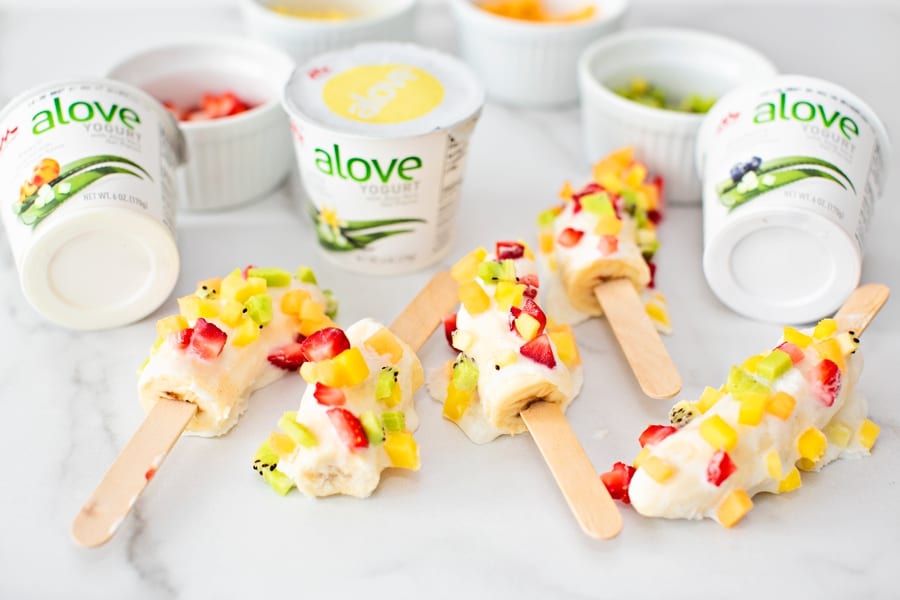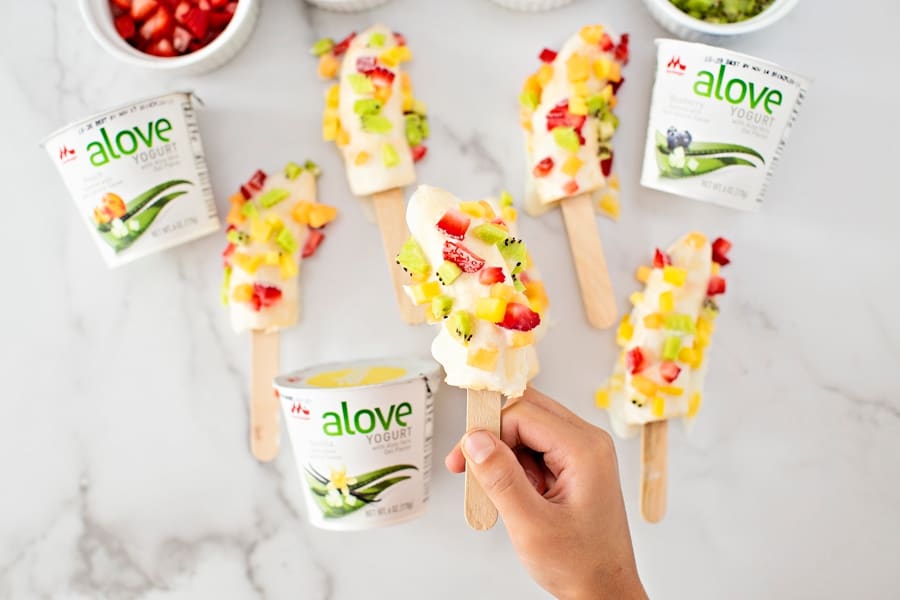 Visit Alove for more information on their yogurt and where to find them.