By using this site, you agree to our Terms of Use. This post may contain affiliate links. Read our disclosure policy.
Follow us on Instagram for more fun food ideas for kids!
As summer temperatures rise, coffee lovers across the country look for ways to cool down while enjoying their favorite brew.
Peet's Coffee is introducing its Summer of Jelly menu, which celebrates the refreshing taste, vibrant colors, and unique customization of boba-inspired Coffee and tea beverages.
Brown Sugar Jelly is a plant-based alternative to traditional boba that can be added to any cold beverage at Peet's.
Peet's summer menu offers the customization and bright layers that fans of Jelly and boba crave, matched with Peet's aromatic, freshly roasted coffee and tea selections.
So this summer, whether you're looking for a cooling pick-me-up or a fun new way to enjoy your favorite beverage, head to Peet's for the Summer of Jelly.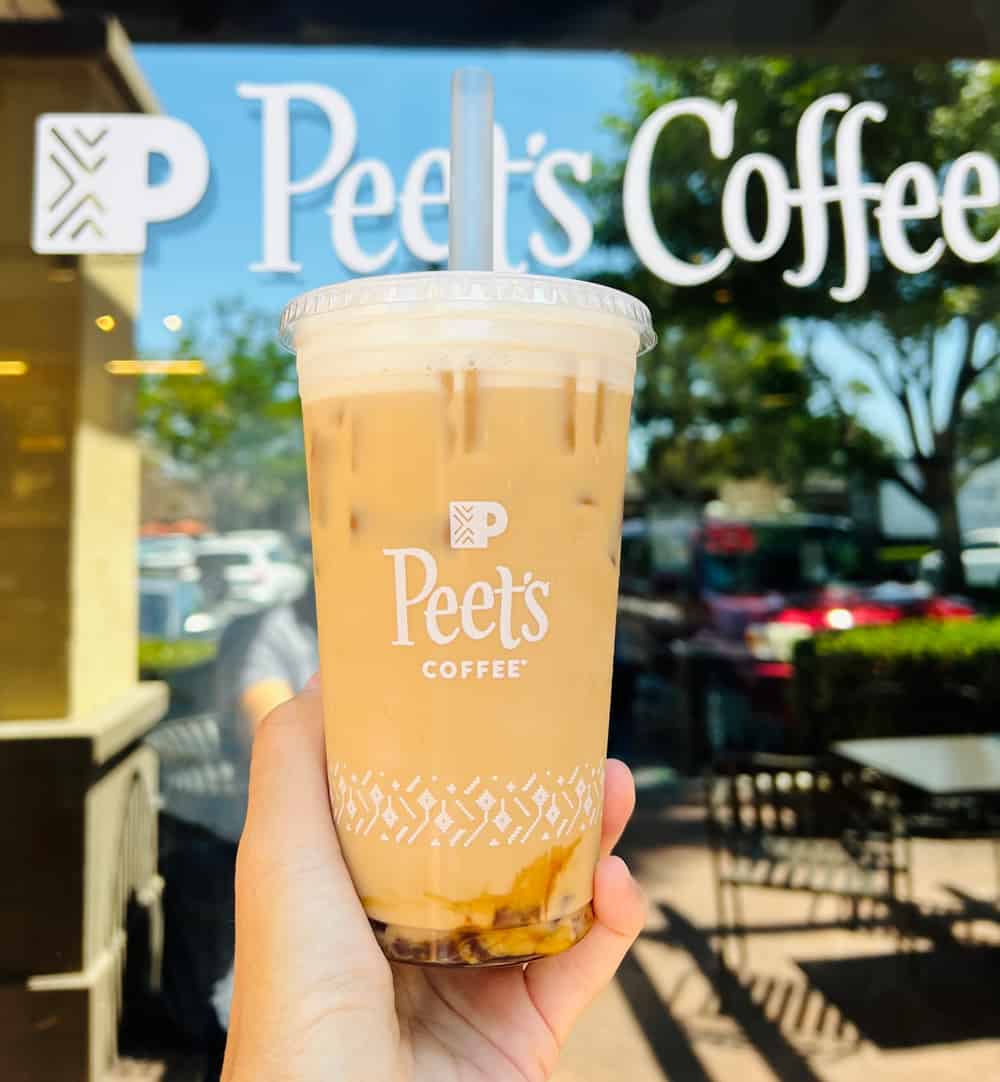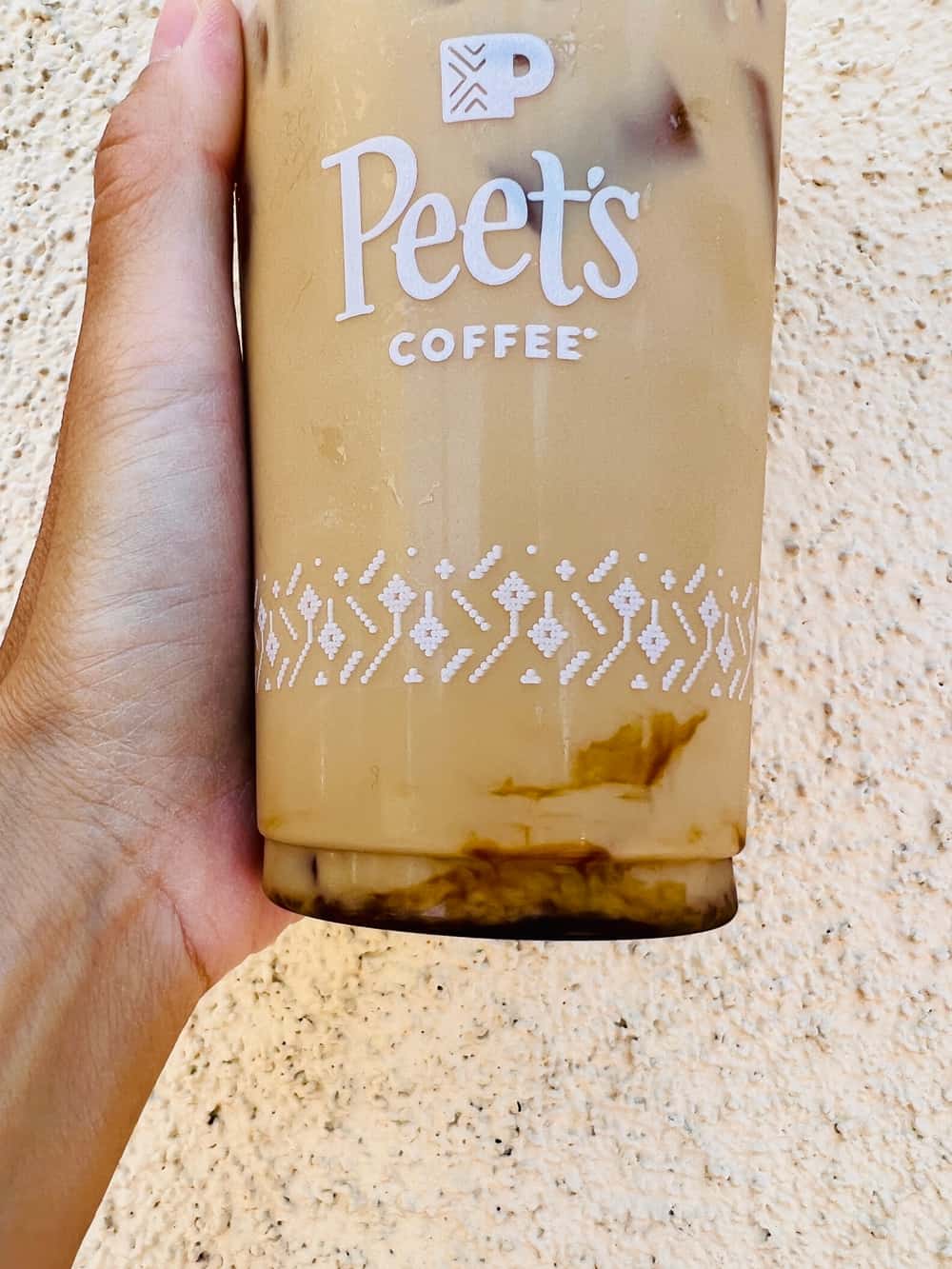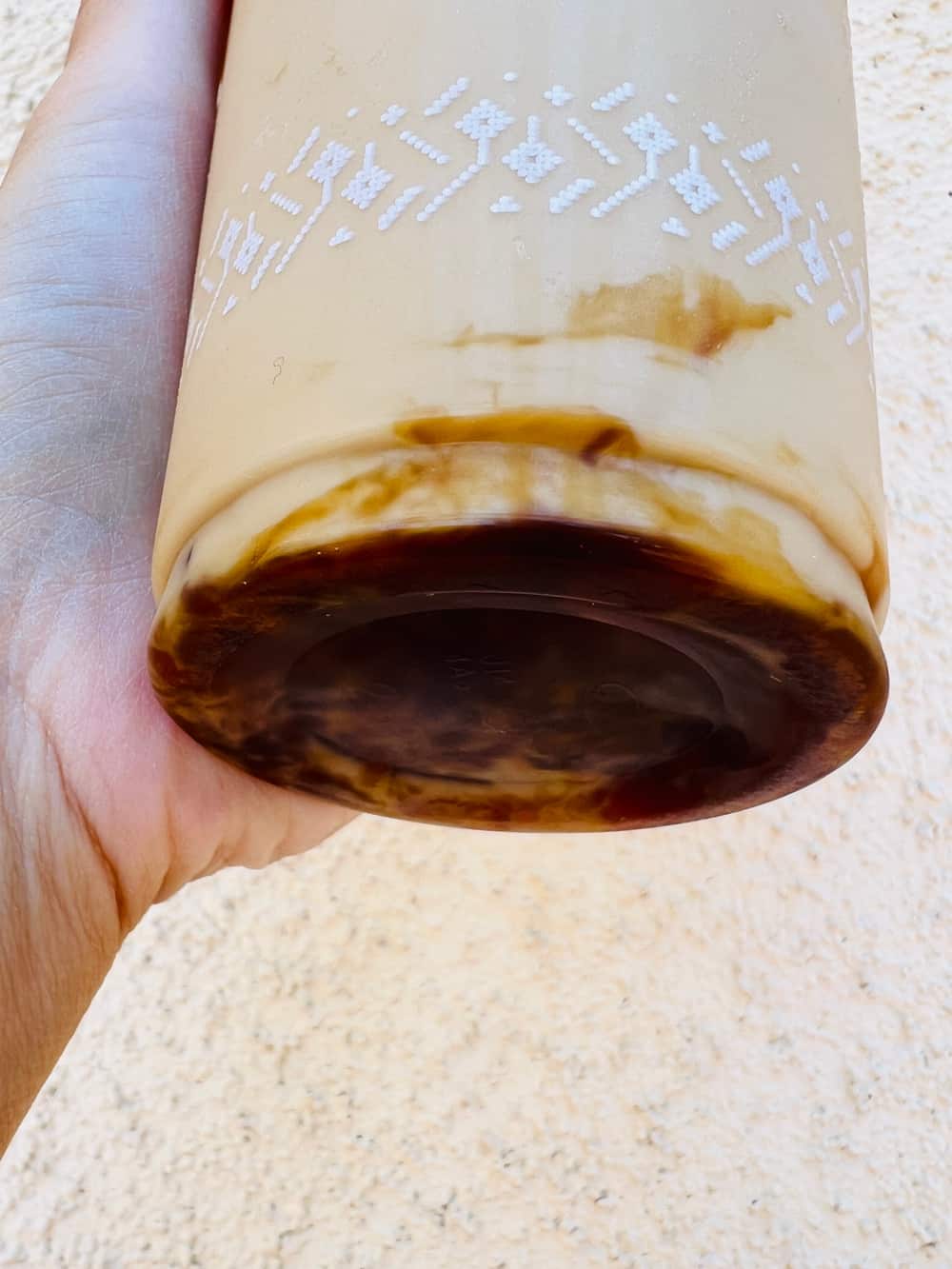 Peet's Summer of Jelly Products Include:
Brown Sugar Jelly – Permanent addition
Peet's Coffee releases a playful, plant-based Brown Sugar Jelly to any iced coffee or tea to provide refreshing sweetness and texture. Its sweet and bouncy texture can be added to any iced drink to jazz things up for a bit of fun in each sip.
Iced Brown Sugar Matcha Oat Latte – Permanent addition
Organic Ceremonial Matcha Green Tea is known for its rich flavor and smooth texture. This edition includes iced and layered over new bouncy Brown Sugar Jelly, Brown Sugar syrup, and delicious oat milk.
Citrus Green Tea Shaker with Brown Sugar Jelly – Summer feature
It's a new experiential take on refreshing island vibes with Lush's Tropical, hand-shaken with floral Yuzu purée, lemonade, and real citrus slices.
Strawberry Lemon Tea Shaker with Brown Sugar Jelly – Summer feature
For a delectable treat, combine Brisk Summer Solstice black tea, hand-shaken with lemonade and tangy strawberry purée in a blender to make a delicious ice cream float.
Brown Sugar Cold Brew Oat Latte (Hot or Iced) – Summer feature
Brown Sugar adds a familiar taste to luscious oat milk, while the rich Espresso Forté® provides an equally soft cup, whether hot or iced.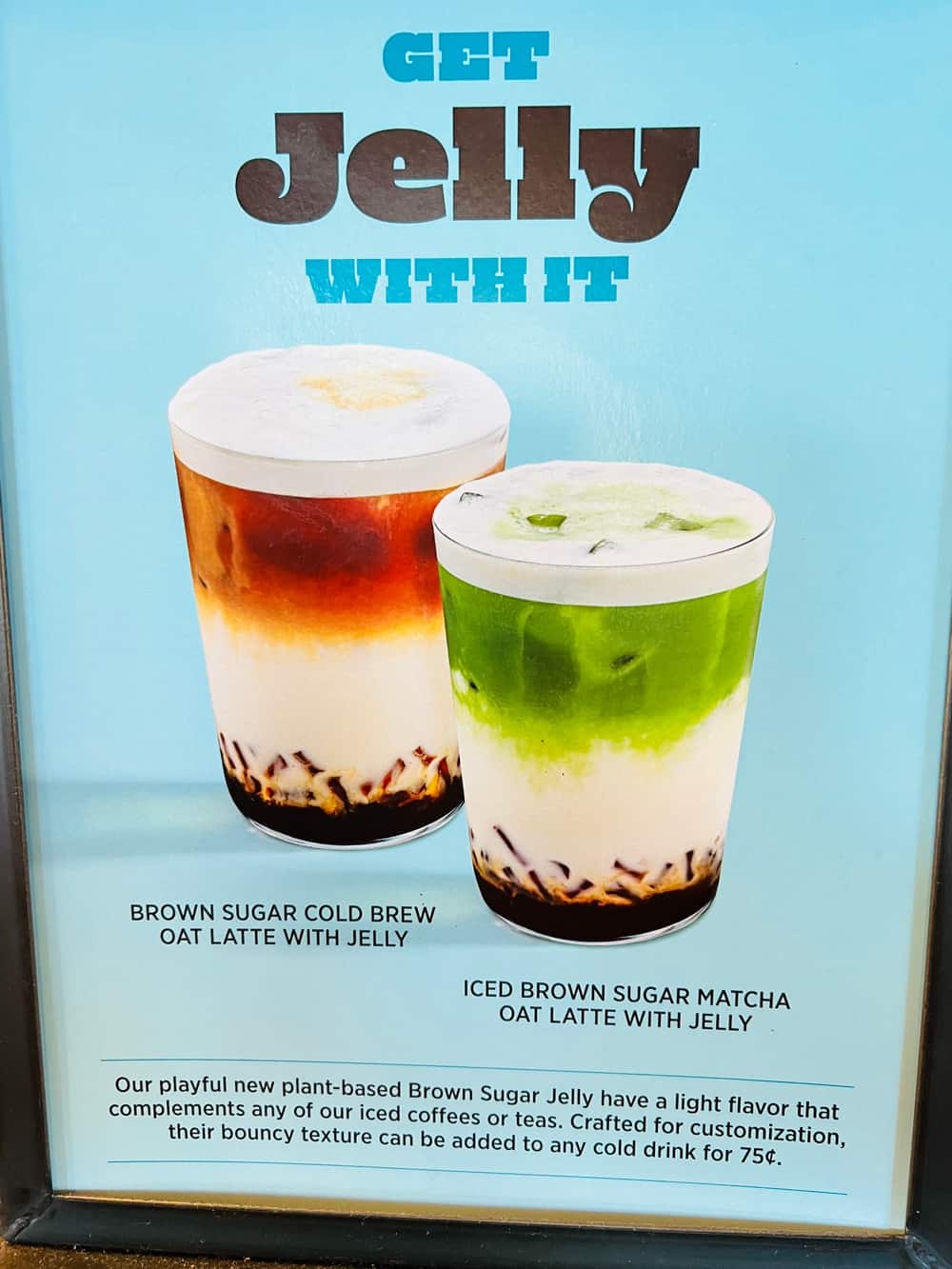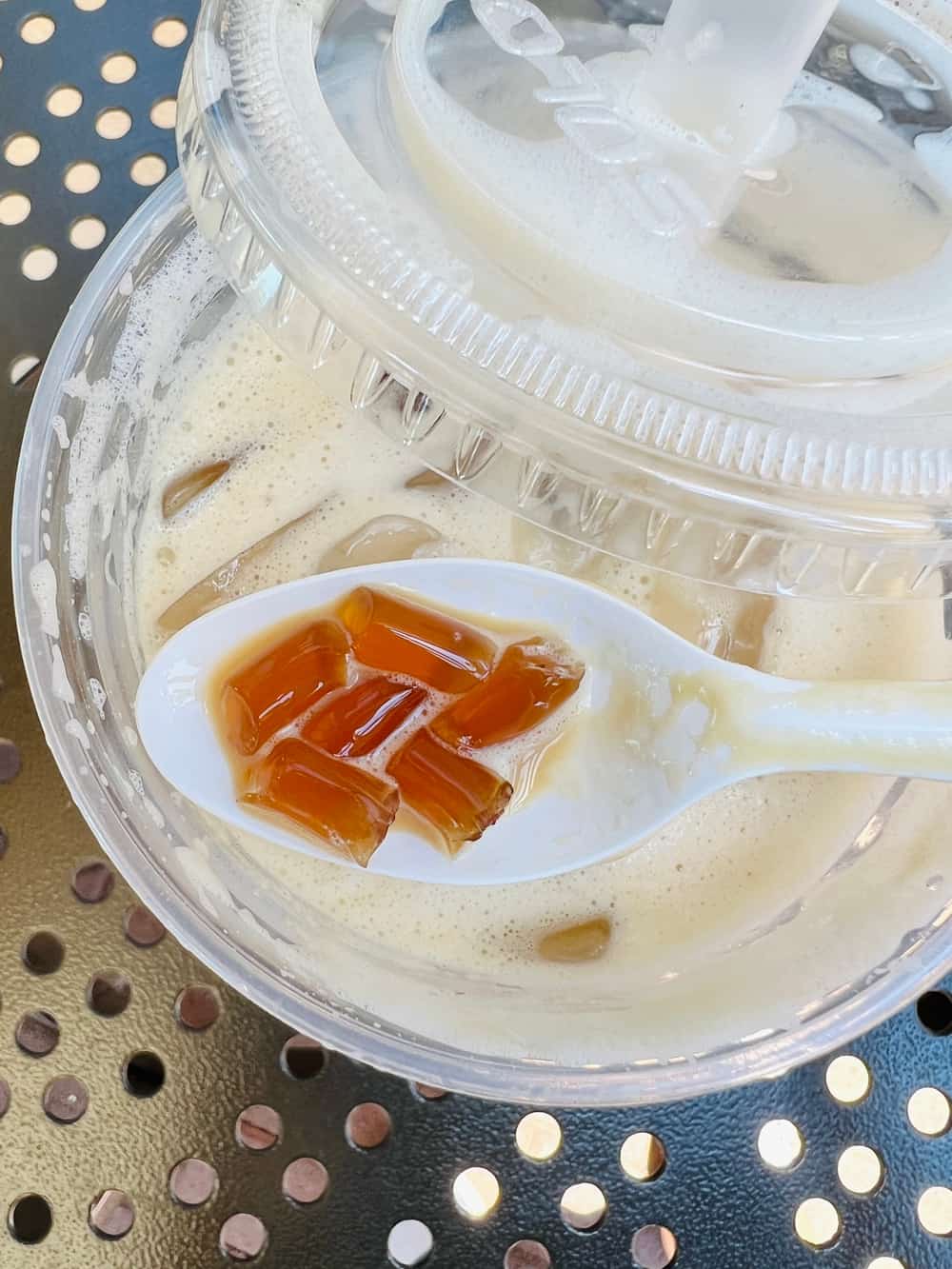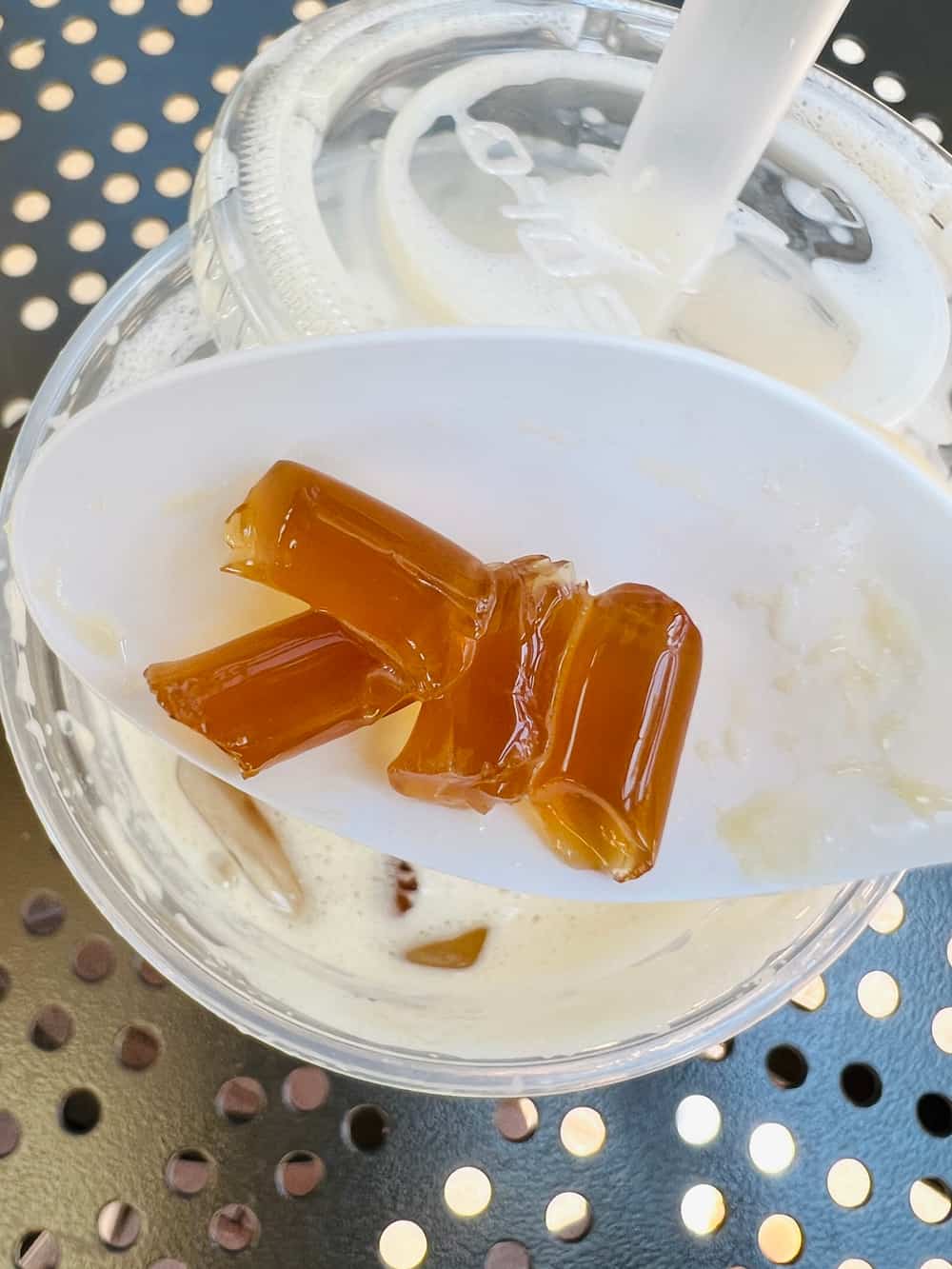 What We Thought of The New Boba-Inspired Brown Sugar Jelly
Being an avid boba fan (meaning I'm obsessed and have boba at least 3 times a week!) I didn't have high expectations for Peet's brown sugar jelly only because I've had some really great jellies and boba from cafes that specialize in toppings like these.
However, I'm a huge fan of Peet's Coffee and had to check them out. I ordered the Brown Sugar Cold Brew Oat Latte. I've had this latte before and love it so it was a matter of dissecting the new jelly topping.
The jelly was surprisingly very tasty, and not too sweet. It was not overpowering in brown sugar flavor, in my opinion, it could have used more. The chewiness resembled eating clear gelatin with a good bite and chew so it wasn't a super soft jelly.
My main gripe was that they don't nearly give you enough of it! I got a large size which is a hefty 20 oz cup. I watched how much jelly they added to my cup and it seemed from my estimation that it was 1/8 of a cup or just two tablespoons.
For the large size, I think they should double the amount since it didn't seem proportionate to the amount of liquid in the drink.
For a good boba or jelly drink, you definitely want to have a good ratio of drink to topping! The good news is you can always ask for more jelly for an additional $.75.
One more way to enhance the drink is to add more brown sugar mixture/syrup down the cup. As you can tell from the photos the iced coffee sadly lacked the brown sugar stripes that are so popular in Asian cafes of brown sugar iced drinks you see on social media.
Takeaway
Now that you know about Peet's Summer of Jelly, it's time to try it yourself! Don't forget to add some bouncy Brown Sugar Jelly to your drink for a bit of fun.
This is the perfect option if you're looking for a cooling pick-me-up or a new way to enjoy your favorite beverage.
While there may be a few flavors you would do just about anything to get your hands on, try something different and give these a shot!