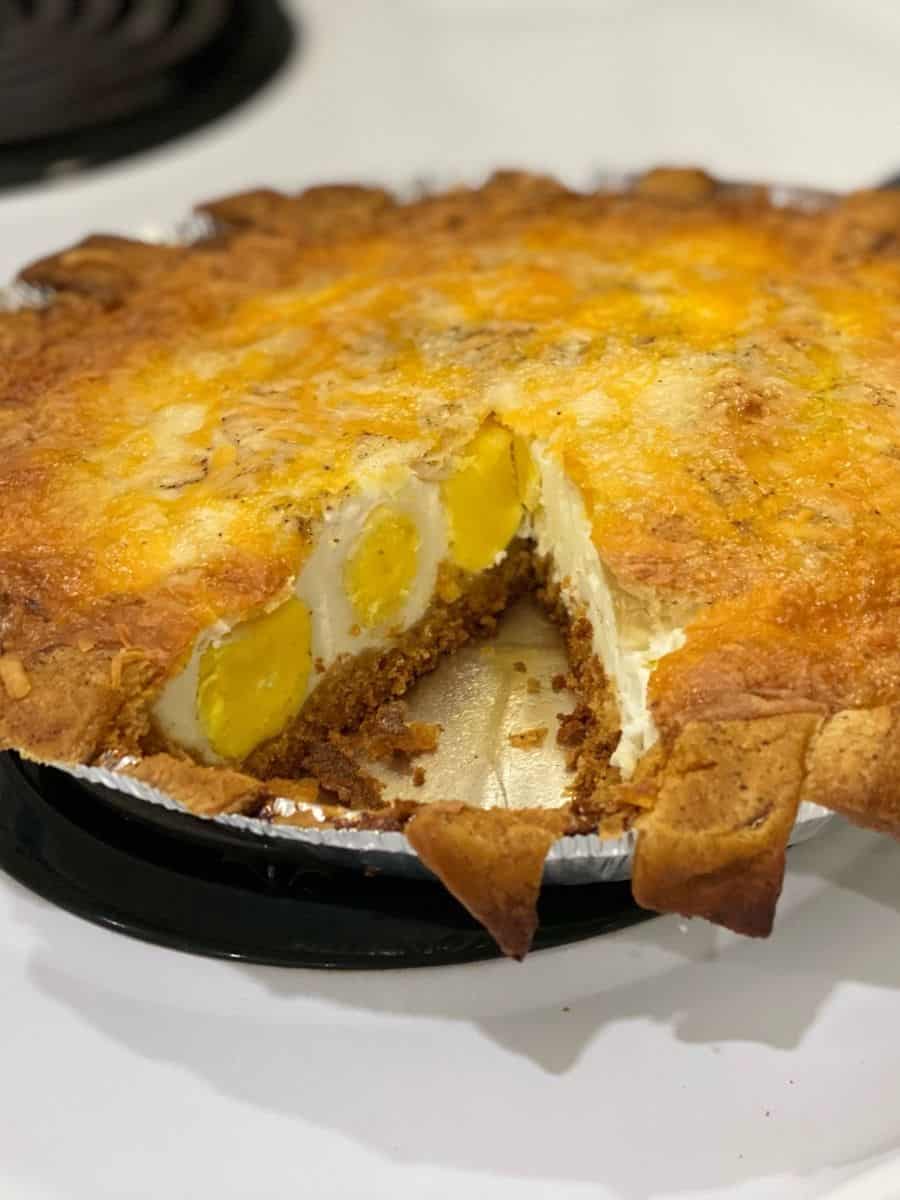 Are you sick and tired of eating eggs every morning? Are you craving something flaky, yet filled with protein? Look no further than this TikTok Breakfast Egg Pie. I found this recipe on TikTok the other day and I knew I had to share it with you! We're huge fans of TikTok Egg Hacks and are definitely adding this one to our list of favorites!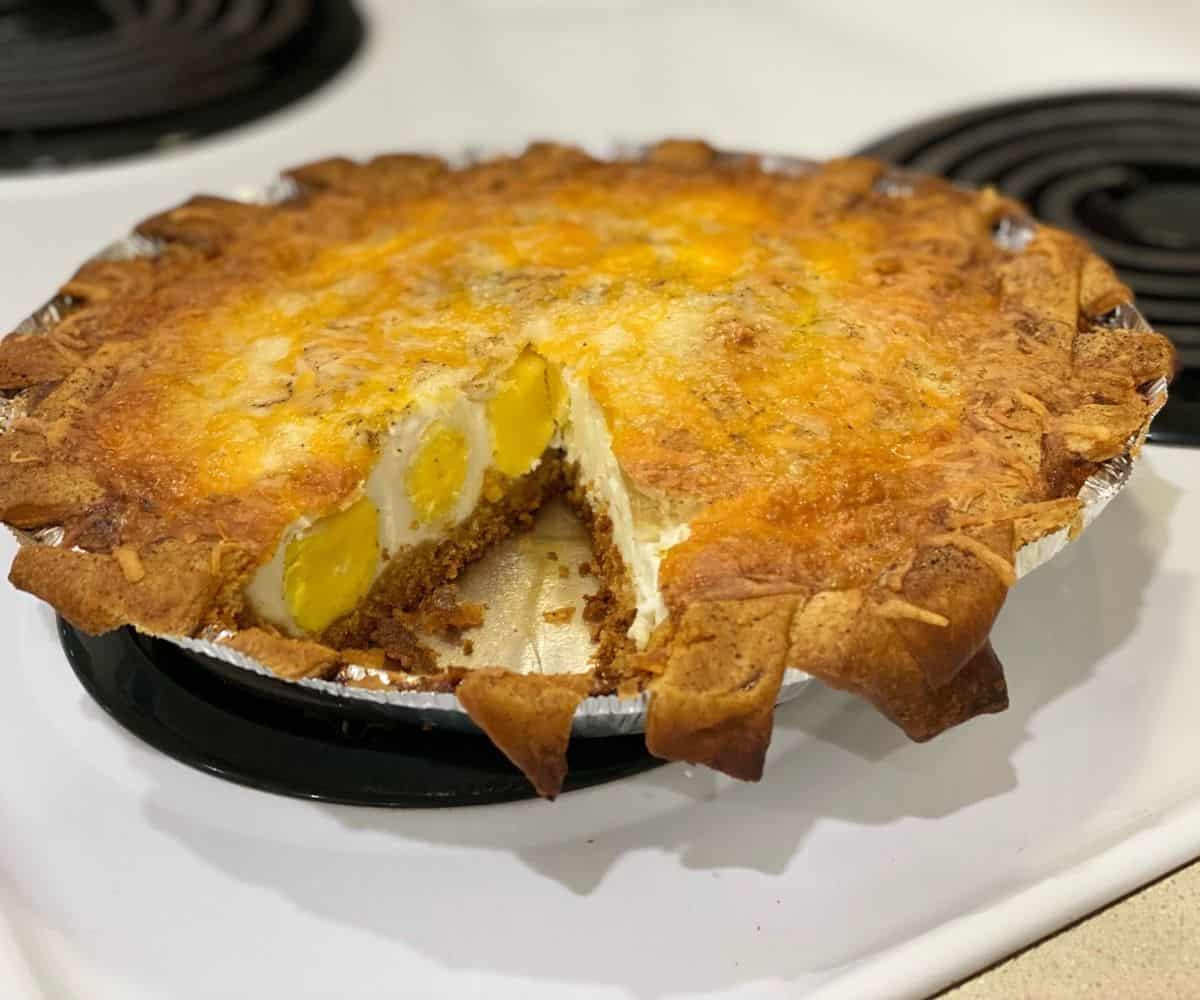 If you're like me, you get tired of eating the same thing every single day. Breakfast is one of my family's favorite meals but I like to switch it up every now and then. I love getting protein in the morning to fuel the kids, along with some sort of starchy carbs so this recipe hits the jackpot!
How to Make TikTok Breakfast Egg Pie
This video is quickly rising in popularity and it's no surprise why – it's quick, easy, and looks delicious! If you're into meal prep, this Breakfast Pie is for you! The creator of this recipe, granted_happiness, starts off the video by cracking open a huge amount of eggs. He then takes the eggs and dumps them into a premade pie crust, which you can easily find at any grocery store.
We recreated it to show you the steps below! Fill your store bought graham cracker crust with about 18-20 eggs.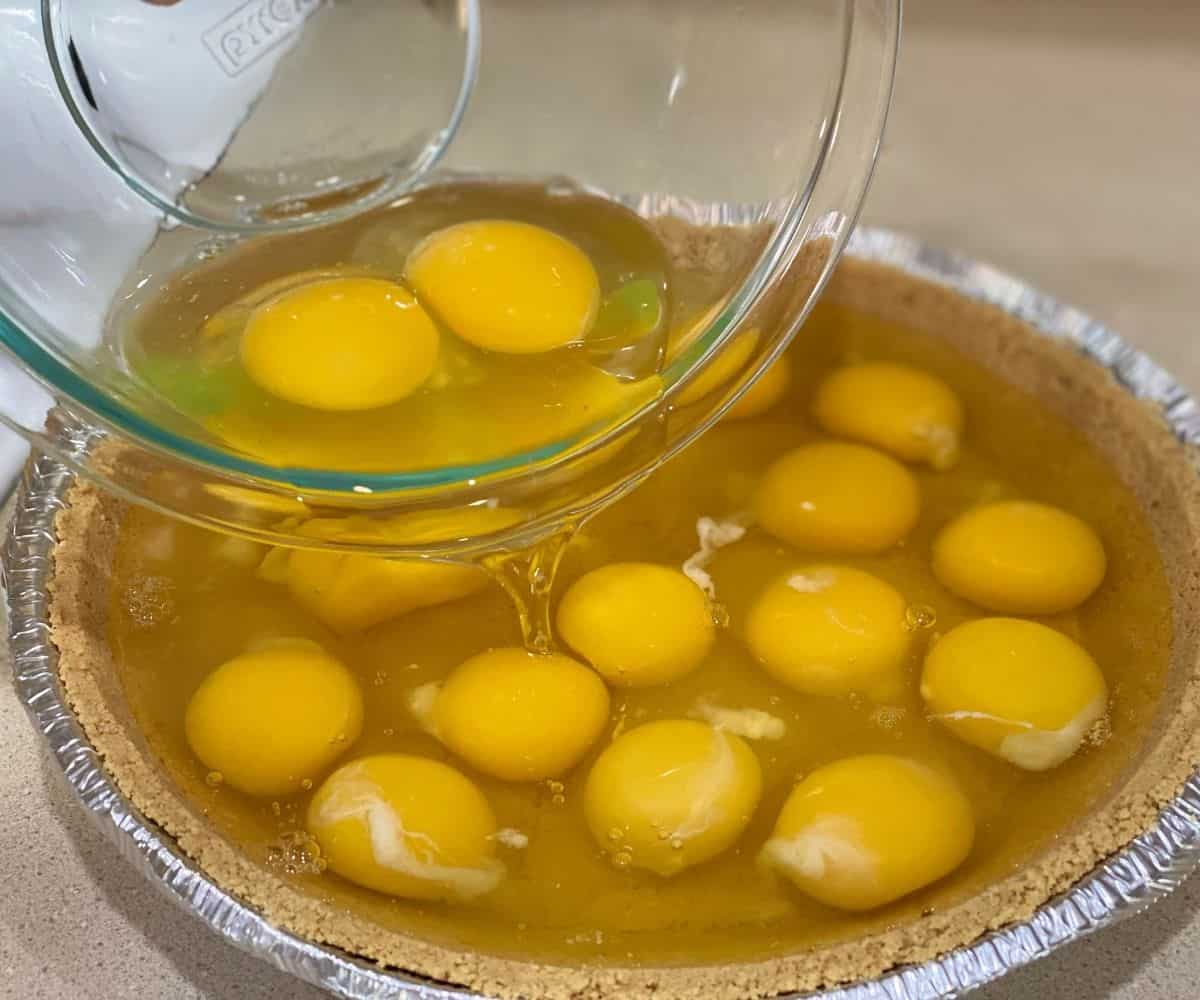 Then grab some Pillsbury croissant rolls and places each strand onto the top of the pie to make the crust.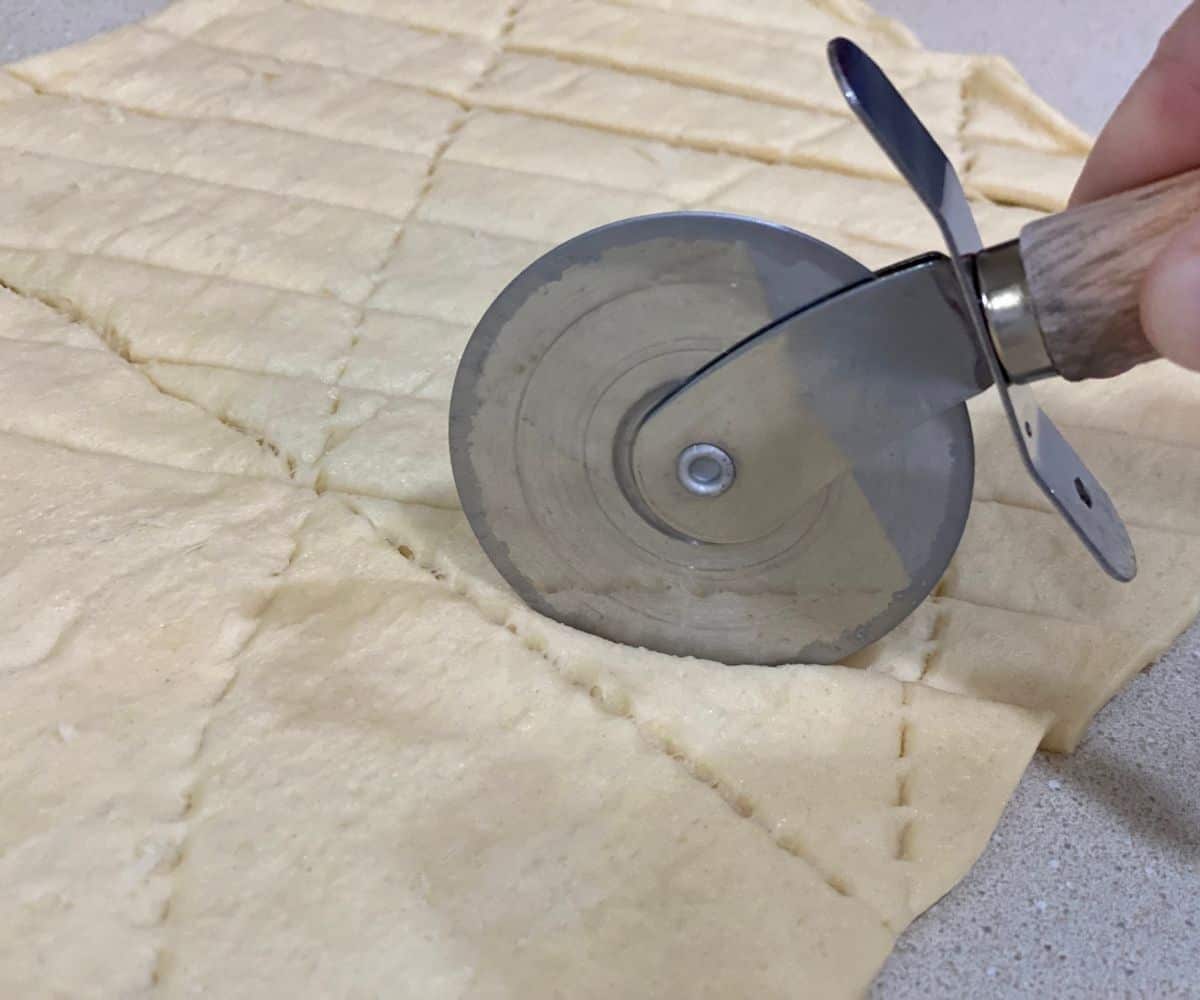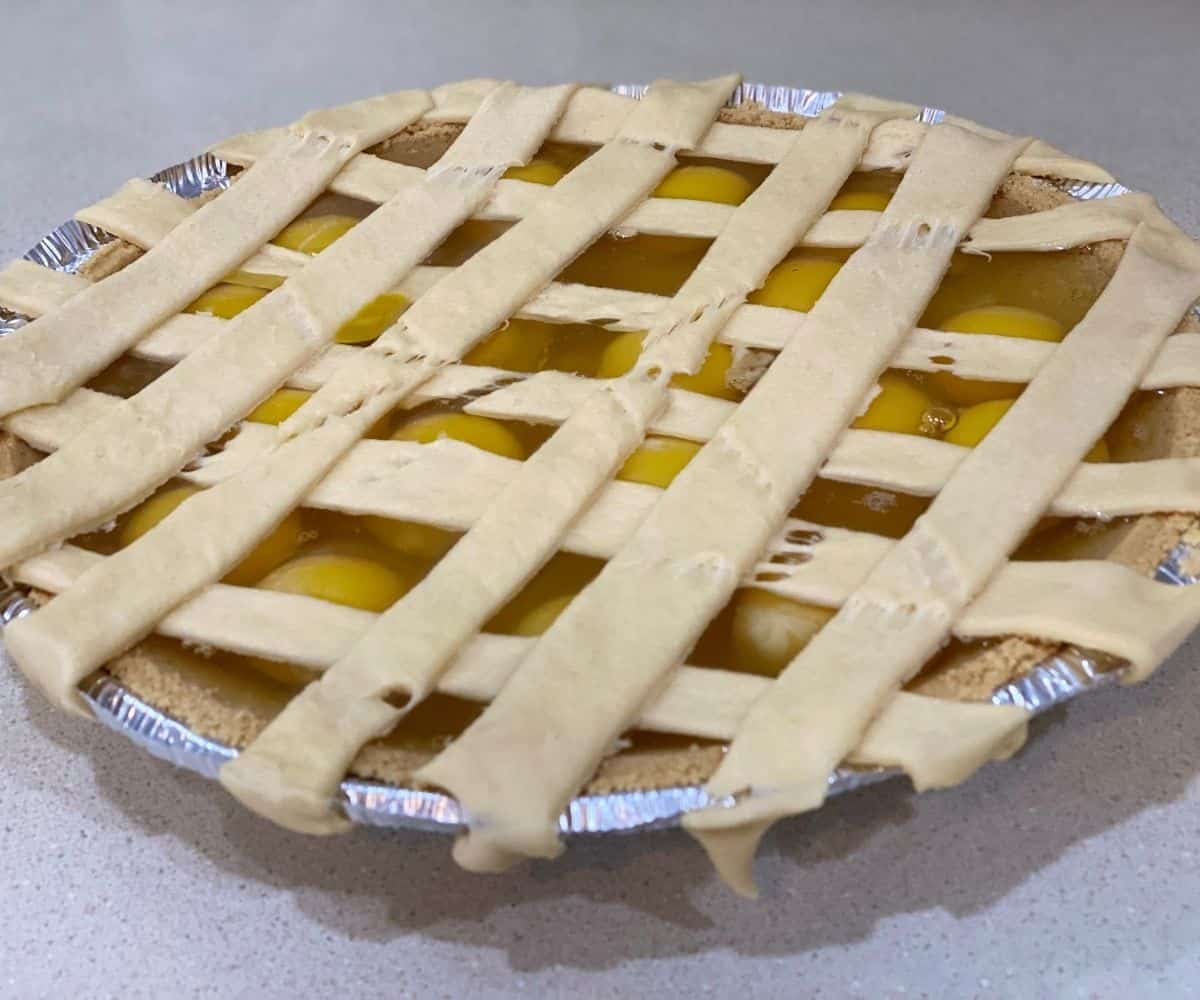 Once you crosshatch each croissant strand, take some shredded cheese and sprinkles it on top.
Then, place the pie into the oven to bake preheated at 350 degrees for about an hour.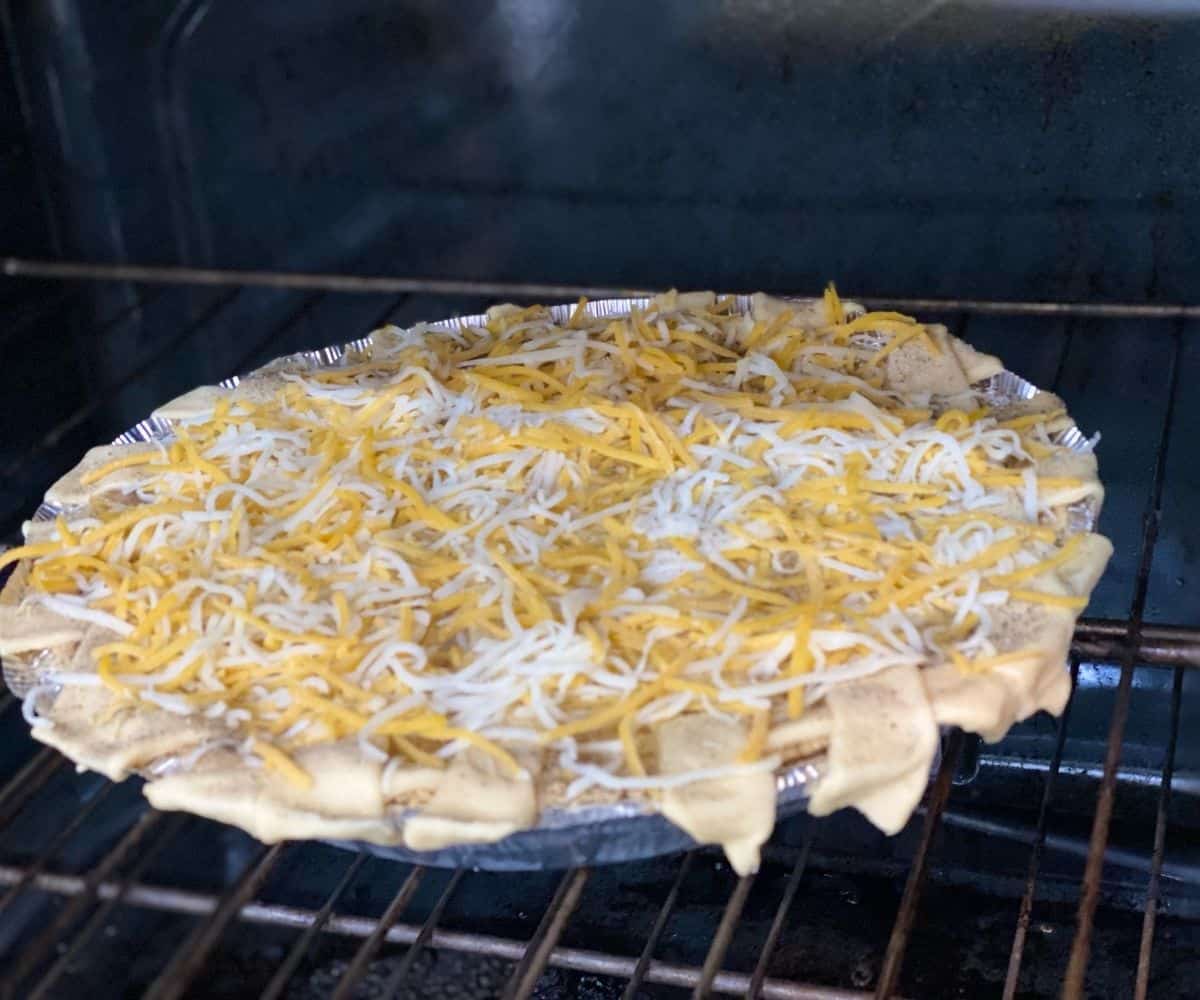 If you see the crust getting too brown in the oven, just place a piece of aluminum foil over it to prevent burning!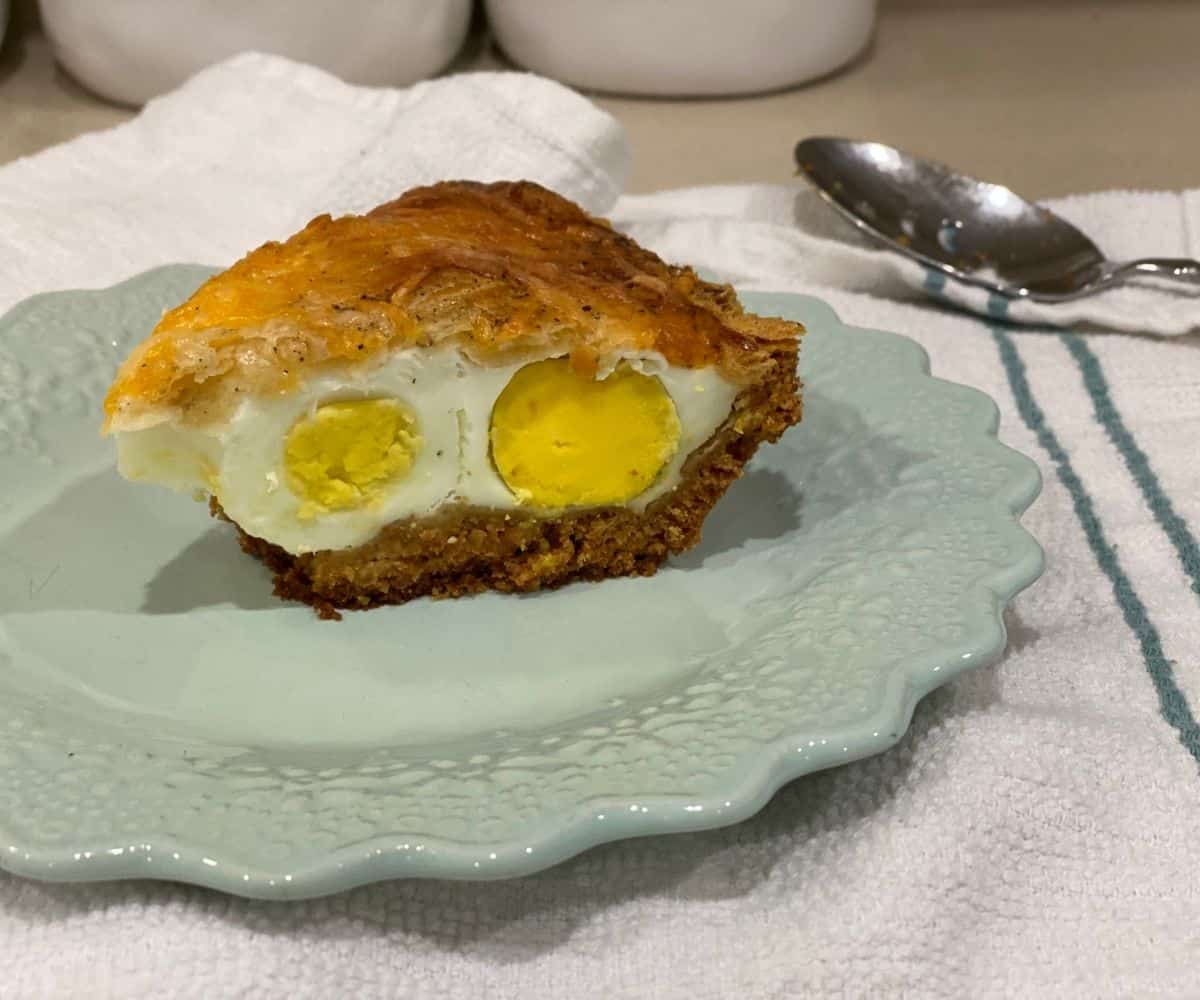 Why This TikTok Breakfast Egg Pie Hits the Jackpot
This recipe is perfect for a few reasons. First, it's easy. You could totally prepare this in under 30 minutes if you need a quick breakfast or if you are making brunch for your friends. Second, it's perfect for people who love meal prep. If you don't have time in the morning to make breakfast, you can prep this recipe and make a few servings for the week! You can heat this up in a couple of seconds and it'll taste just as good! Lastly, this recipe only requires a few ingredients that you either have in your house or you can easily locate at a grocery store. All you need for this recipe are eggs, a graham cracker pie crust, Pillsbury croissants, and shredded cheese (whichever kind you like)!
Who Is This Recipe Good For?
This recipe is perfect for anyone who enjoys eating eggs. If you don't, then this recipe might not be for you, unfortunately. However, it could be a fun way to try eggs in a different way if you're unsure! This recipe is also great for brunches when you want to make something quick but also fancy. If you enjoy meal prep, this recipe works perfectly because you can make several delicious breakfasts for the week! Basically, this recipe works for anyone who loves a good, hearty breakfast and doesn't have a ton of time!
Who created this awesome egg pie?
TikTok creator, granted_happiness, is an actor, stuntman, and comedian who regularly dabbles in unconventional cooking. He has several videos posted on his page such as Breakfast Cupcakes, Breakfast Bites, and Cheesy French Fry Waffles. It's safe to say that this TikToker takes creative cooking to the next level!
If you're looking for a quick, easy, and tasty breakfast recipe, look no further than this TikTok Breakfast Egg Pie! You'll wow your brunch guests with this fluffy, flaky, warm breakfast creation that will impress even the pickiest of eaters! If you want more of this content, check out the links down below!
MORE TO LOVE:
These Mini Pancake Stacks Will Have You Say Goodbye to Boring Breakfasts
How to Make Quiche Stuffed Bagels: The Latest TikTok Breakfast Trend
Mini Pancake Muffins: Delicious Breakfast Bites Using Mix