By using this site, you agree to our Terms of Use. This post may contain affiliate links. Read our disclosure policy.
Follow us on Instagram for more fun food ideas for kids!
These cute gingerbread holding candy canes make adorable Christmas cookies to delight your kids! They come with double the treat of the chewy gingerbread men cookie, plus candy cane!
We can't resist a cute Christmas treat and are so excited to share these irresistible cookies featuring gingerbread holding candy canes! These festive holiday cookies give you double the sweet treat with a fun candy cane surprise. Kids will love the iconic friendly gingerbread men shape.
We were inspired to make these from these cute bear holding heart cookies we made for our craft site years ago!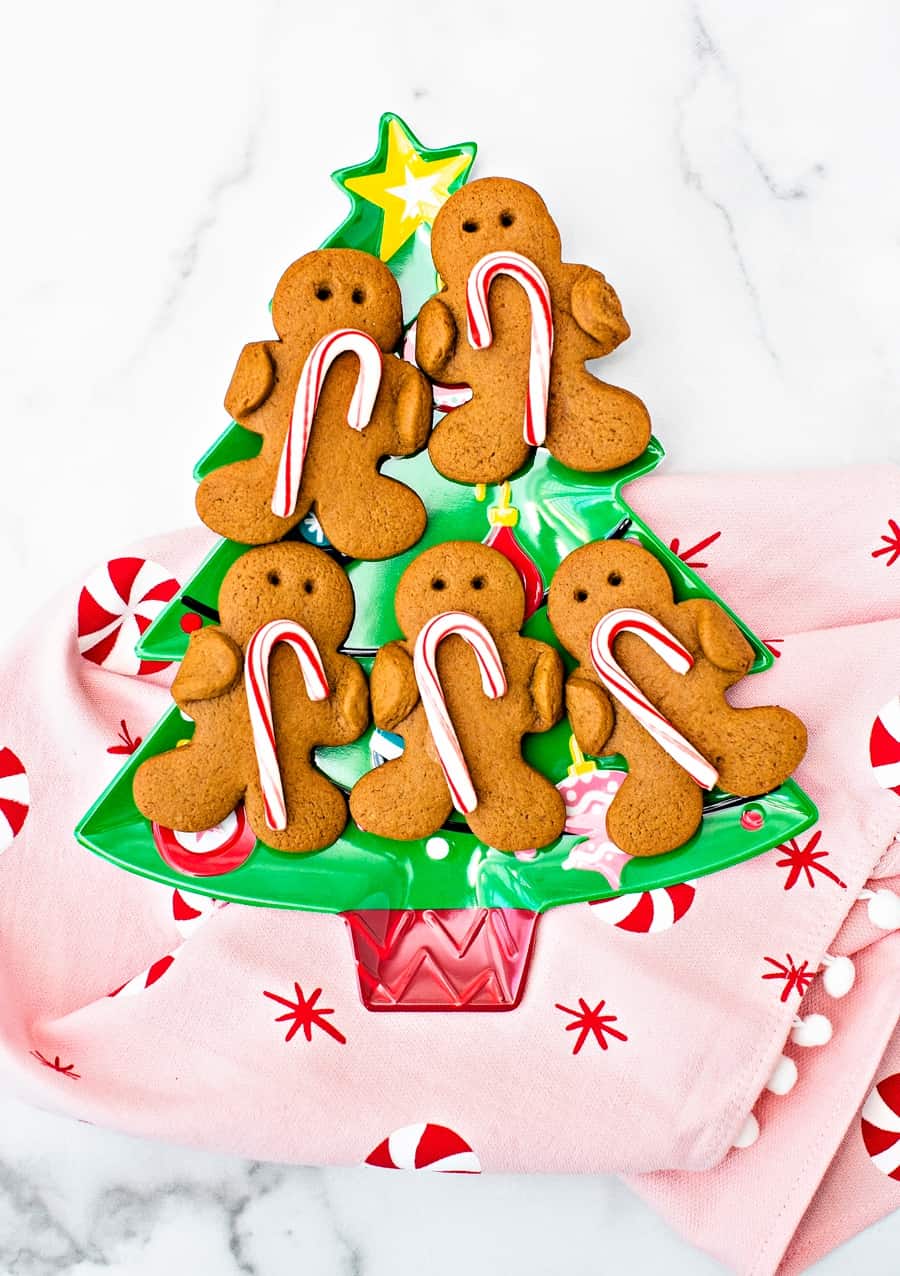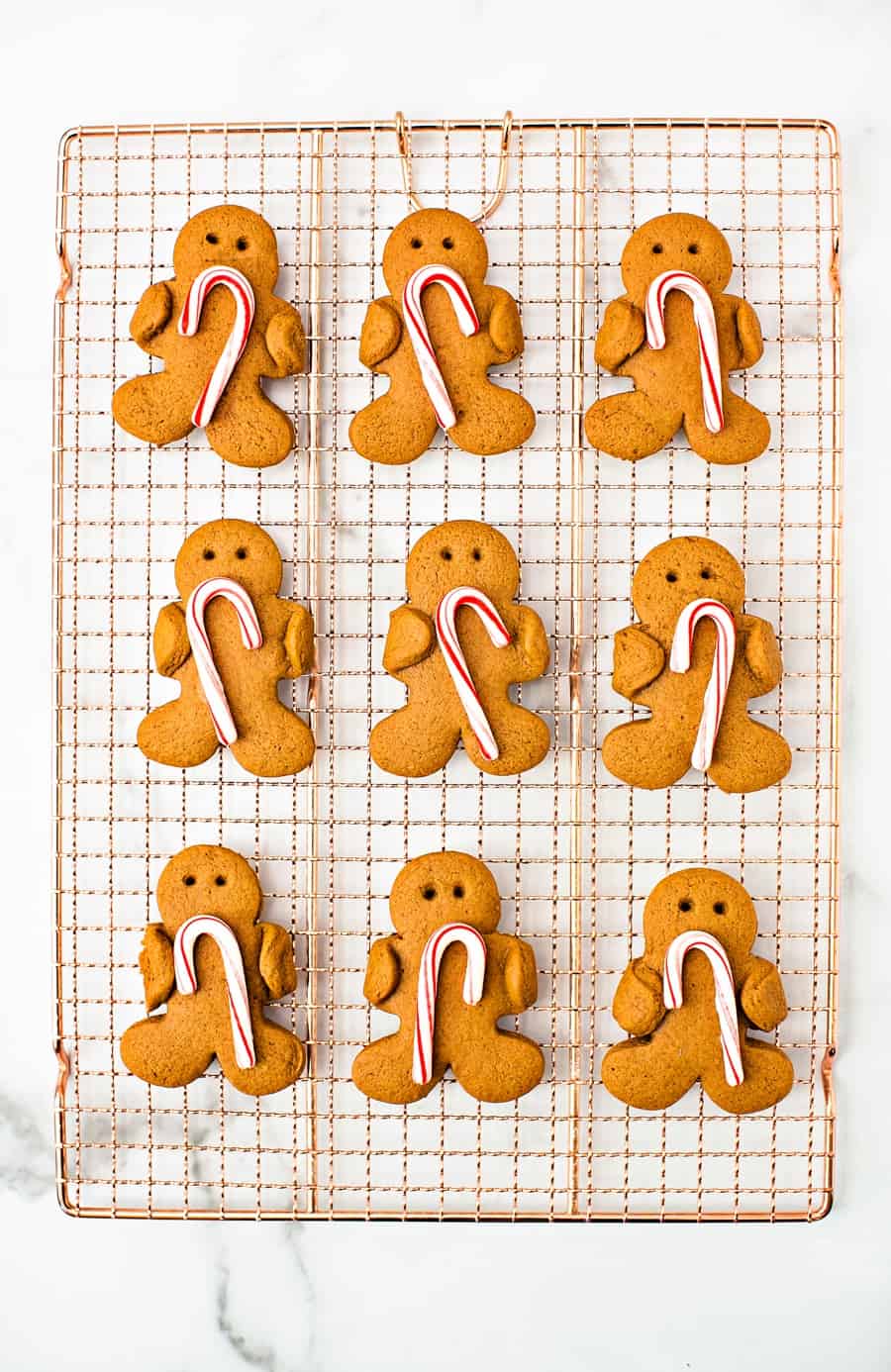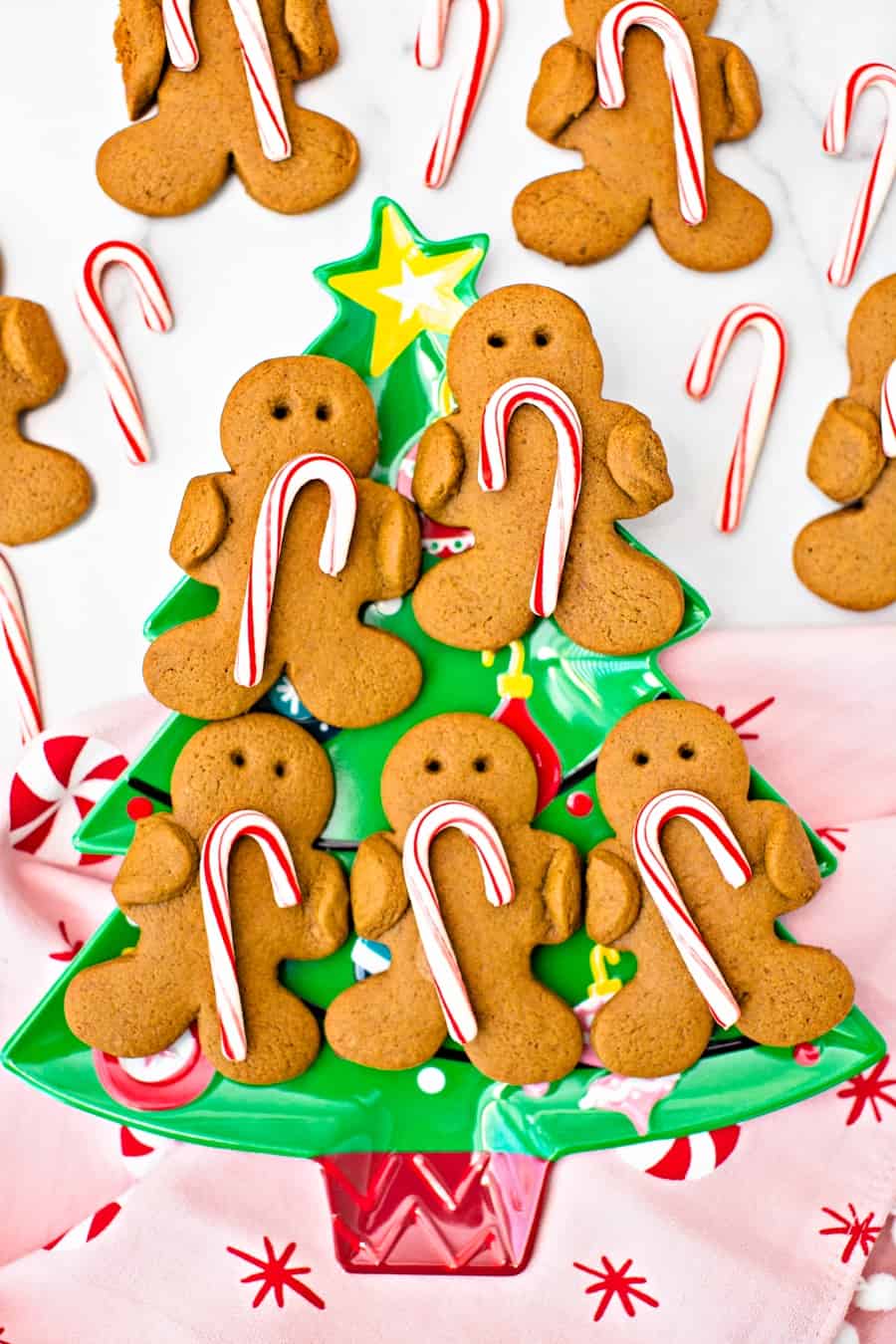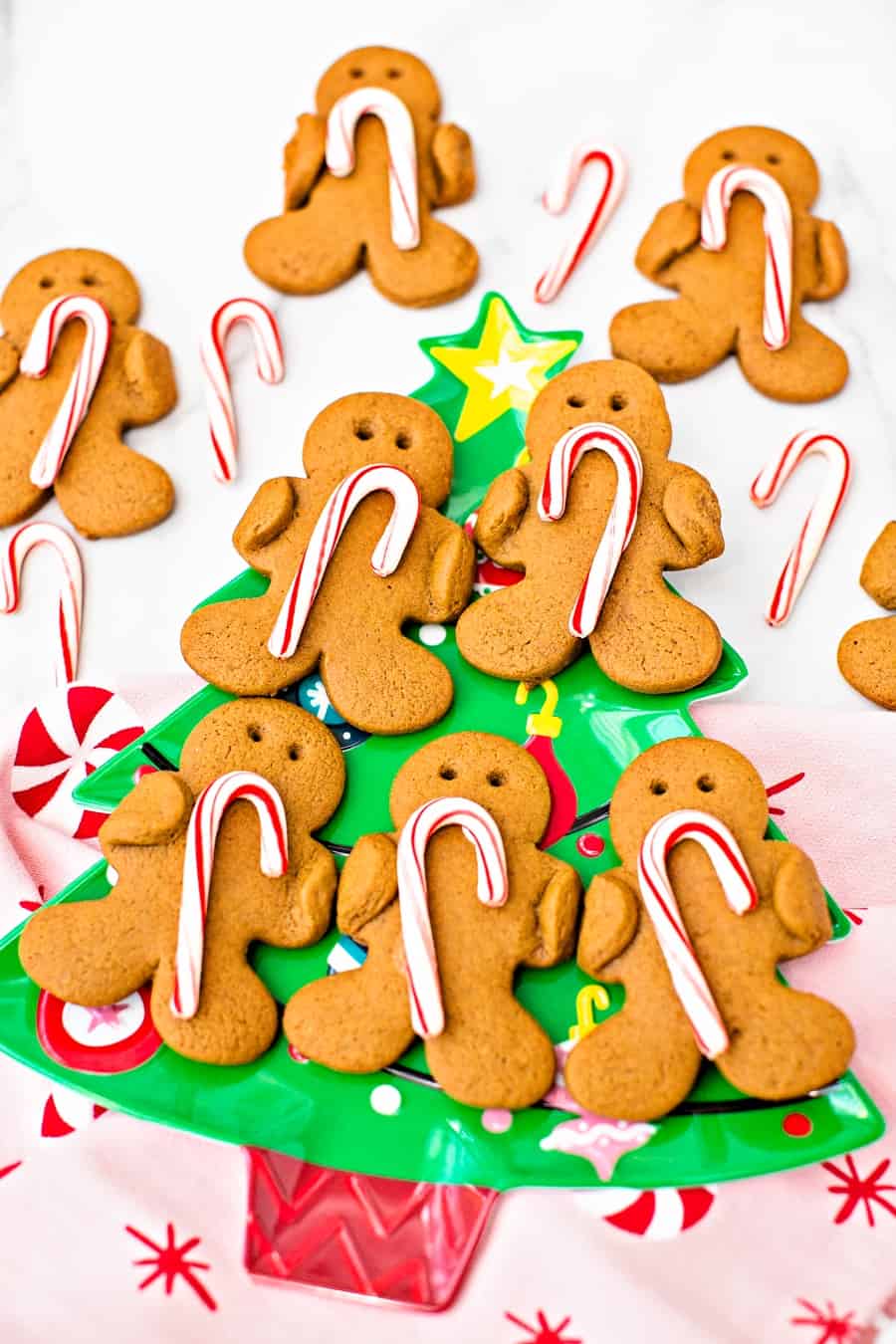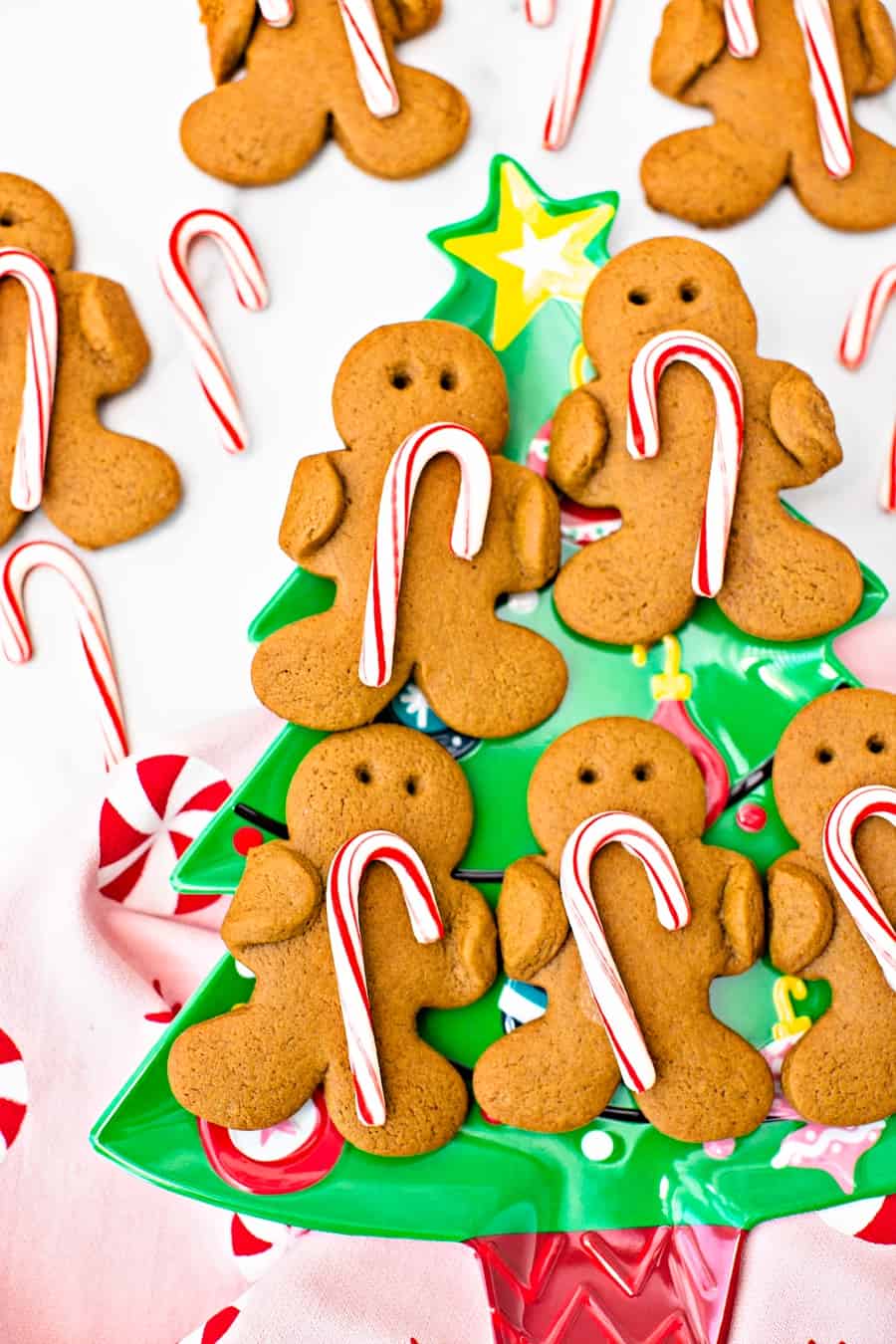 How do you make gingerbread cookies?
The main ingredients to a chewy and soft gingerbread cookie is dark molasses, brown sugar, butter and of course you need flour and all the typical gingerbread spices like nutmeg, cinnamon, ginger and cloves. We swear by the Joy of Baking gingerbread recipe so you'll first need to make a batch of their amazing gingerbread first.
Gingerbread Holding Candy Cane Cookies – Materials:
Parchment paper
Rolling pin
3″ gingerbread men cookie cutter
Skewer or toothpick
Small candy canes
Frosting (make sure to get the kind that dries hard like this cookie icing)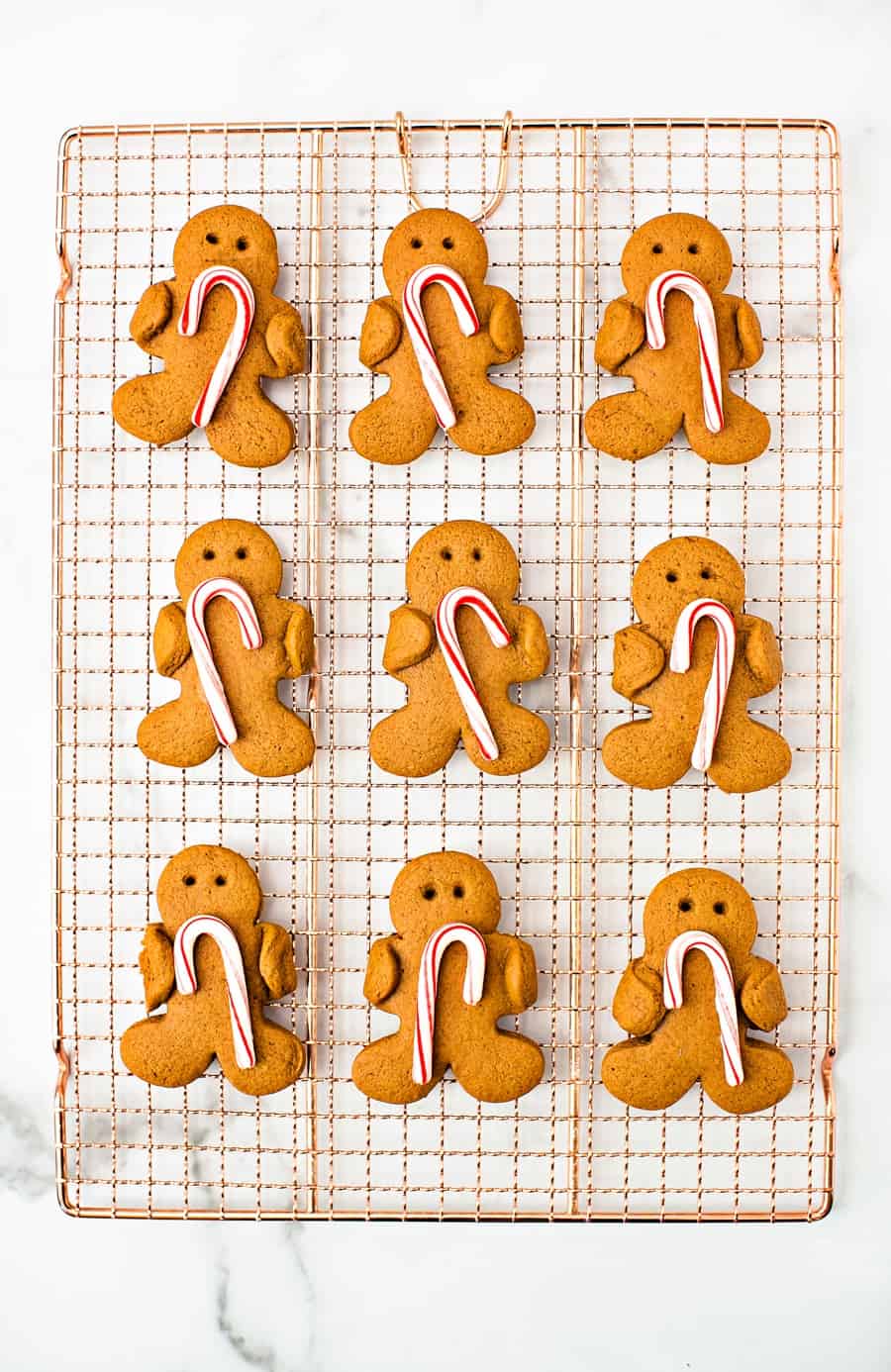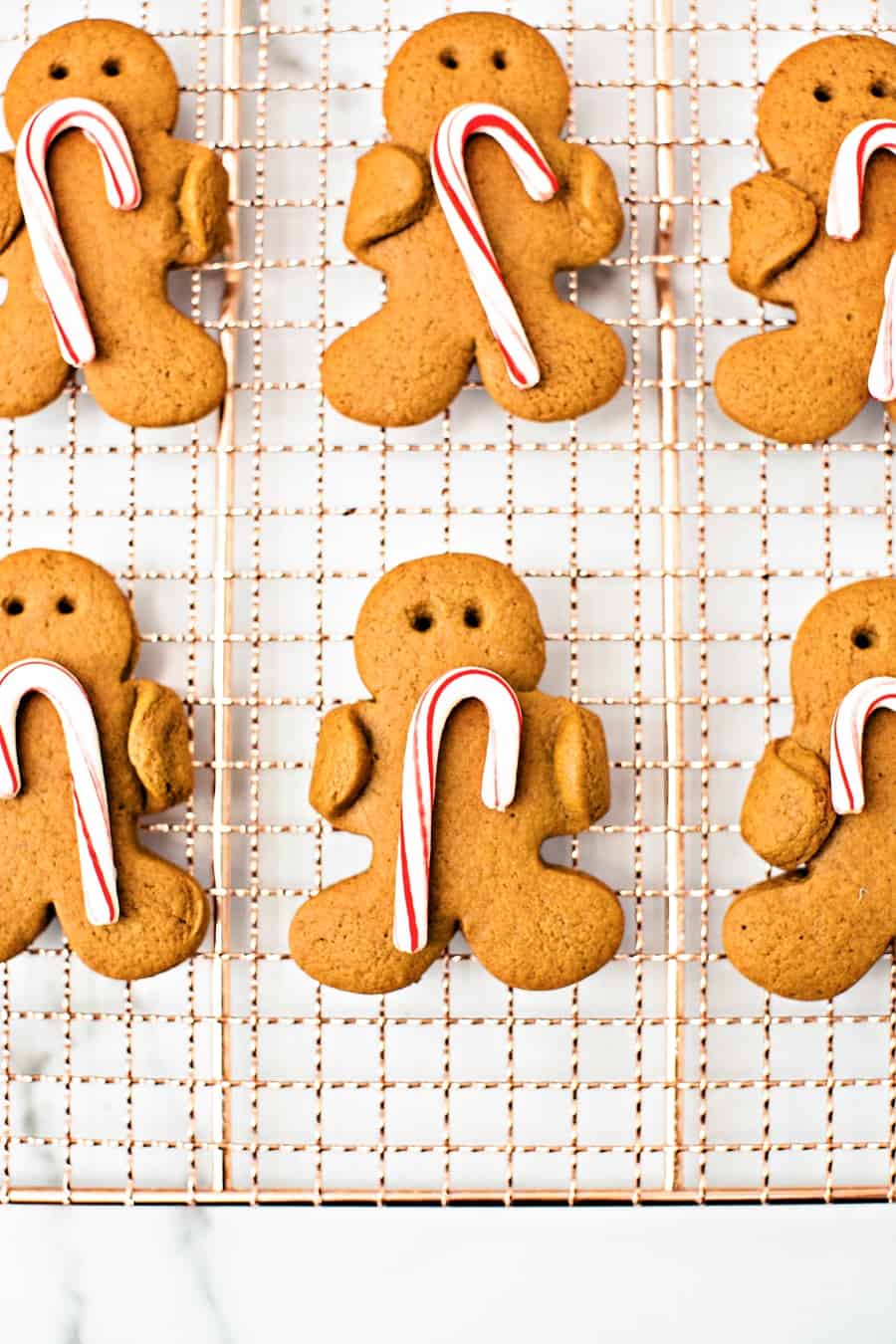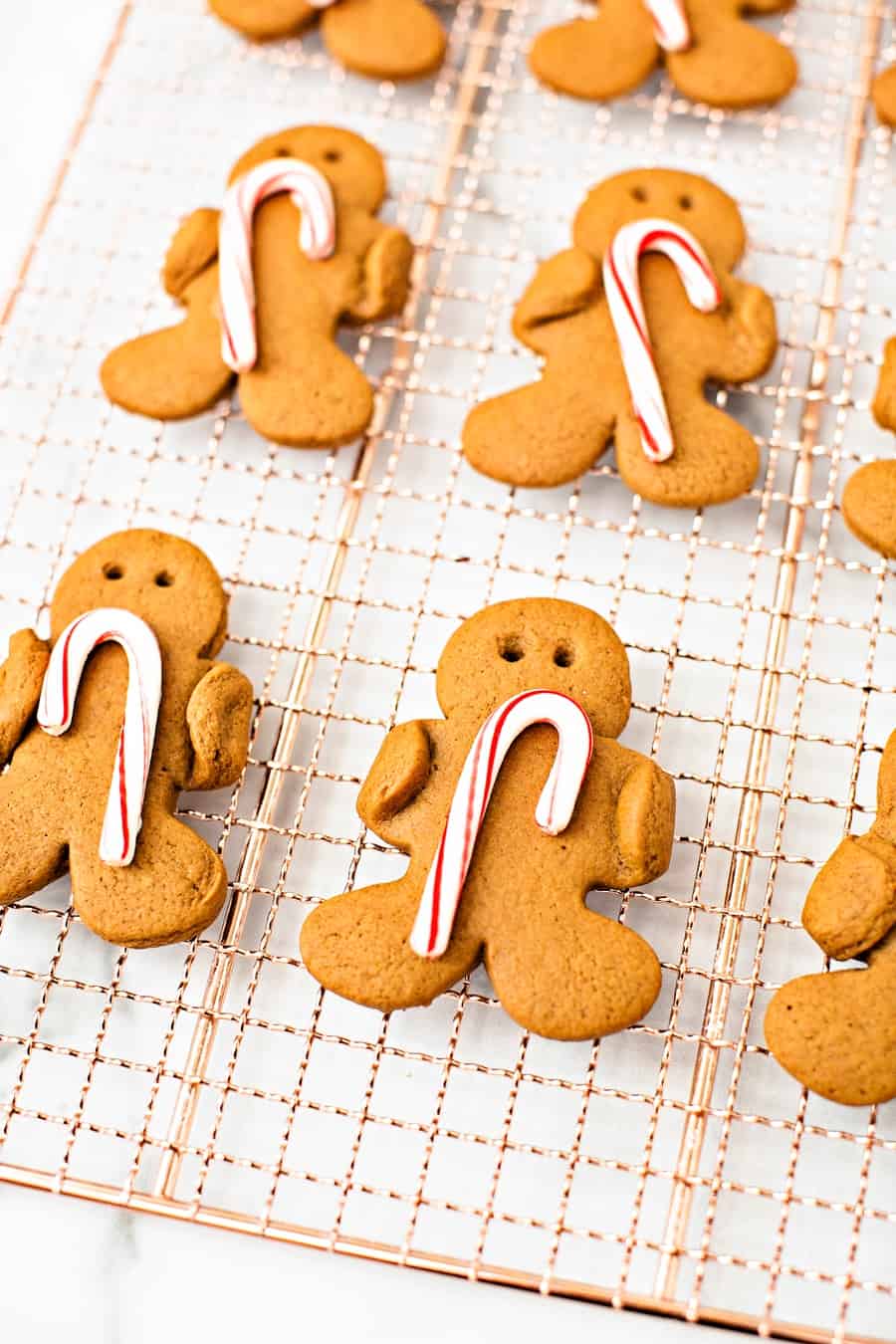 INSTRUCTIONS
Step 1. Make a batch of gingerbread cookies, separate into two even dough balls. Place each over parchment paper and place another piece on top. Roll out to 1/4″ thickness. Refrigerate the rolled out dough in the refrigerator for at least 30 minutes until firm.
Step 2. Preheat oven to 375 degrees. Take your parchment lined rolled out dough one at a time (leave the other in the fridge as you work on one). Cut out gingerbread men shapes using your cookie cutter. Re-roll your leftover dough, flour it if it it gets sticky and cut out more shapes until you have none left. Repeat with the other dough in the refrigerator. Just make sure you keep your cut out gingerbread men in the fridge until they are ready to bake.
Step 3. Place your gingerbread men on a parchment lined baking pan. With skewer or toothpick, add eyes. Then fold in the arms. Bake in the oven center rack one tray at at time for about 10-12 minutes until edges are slightly edged brown.
Step 4. Take pan out of the oven allow the gingerbread cookies to cool completely. Then add a dab of cookie icing (this will dry hard) to a candy cane and affix to the gingerbread men so it looks like he is holding it!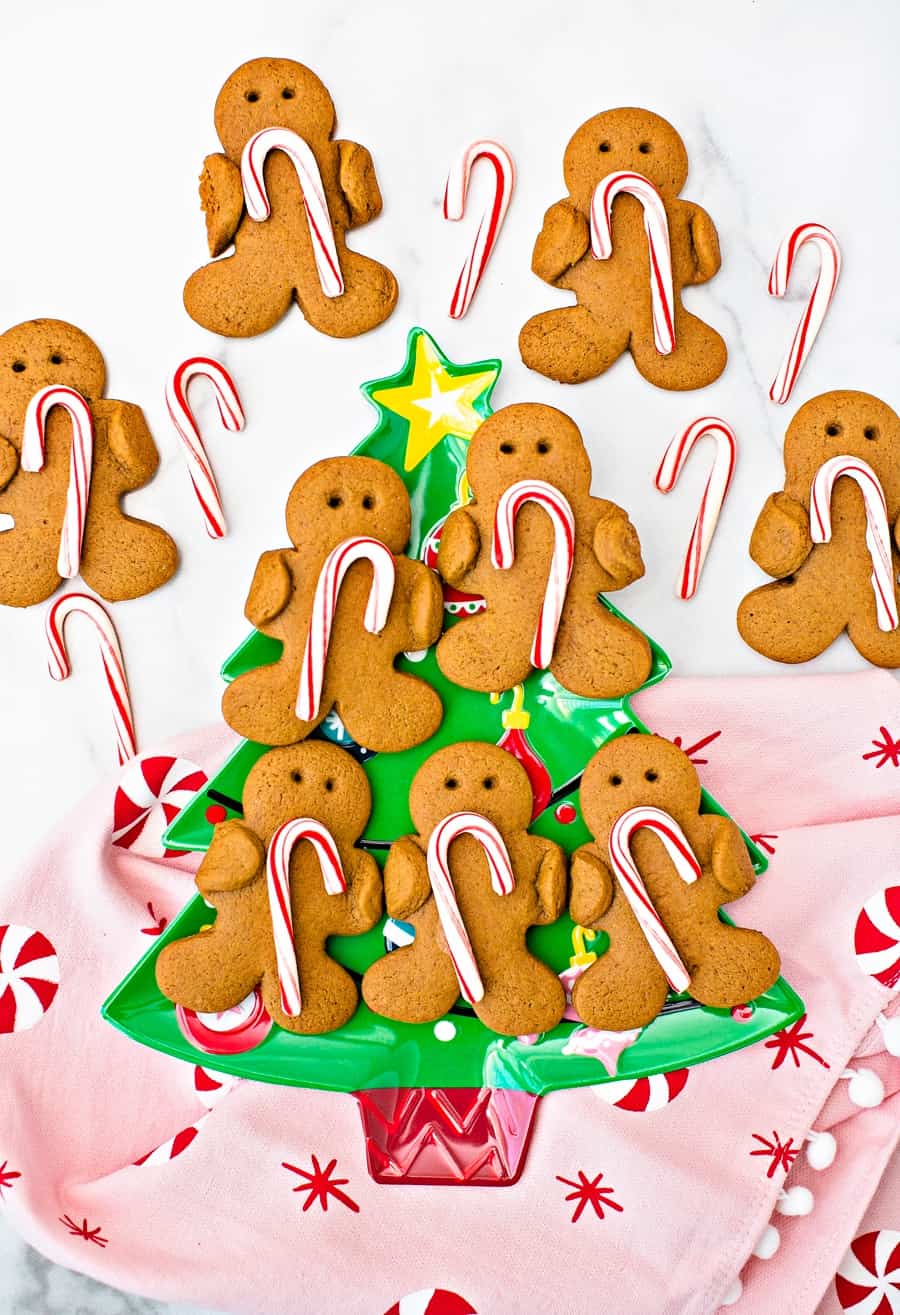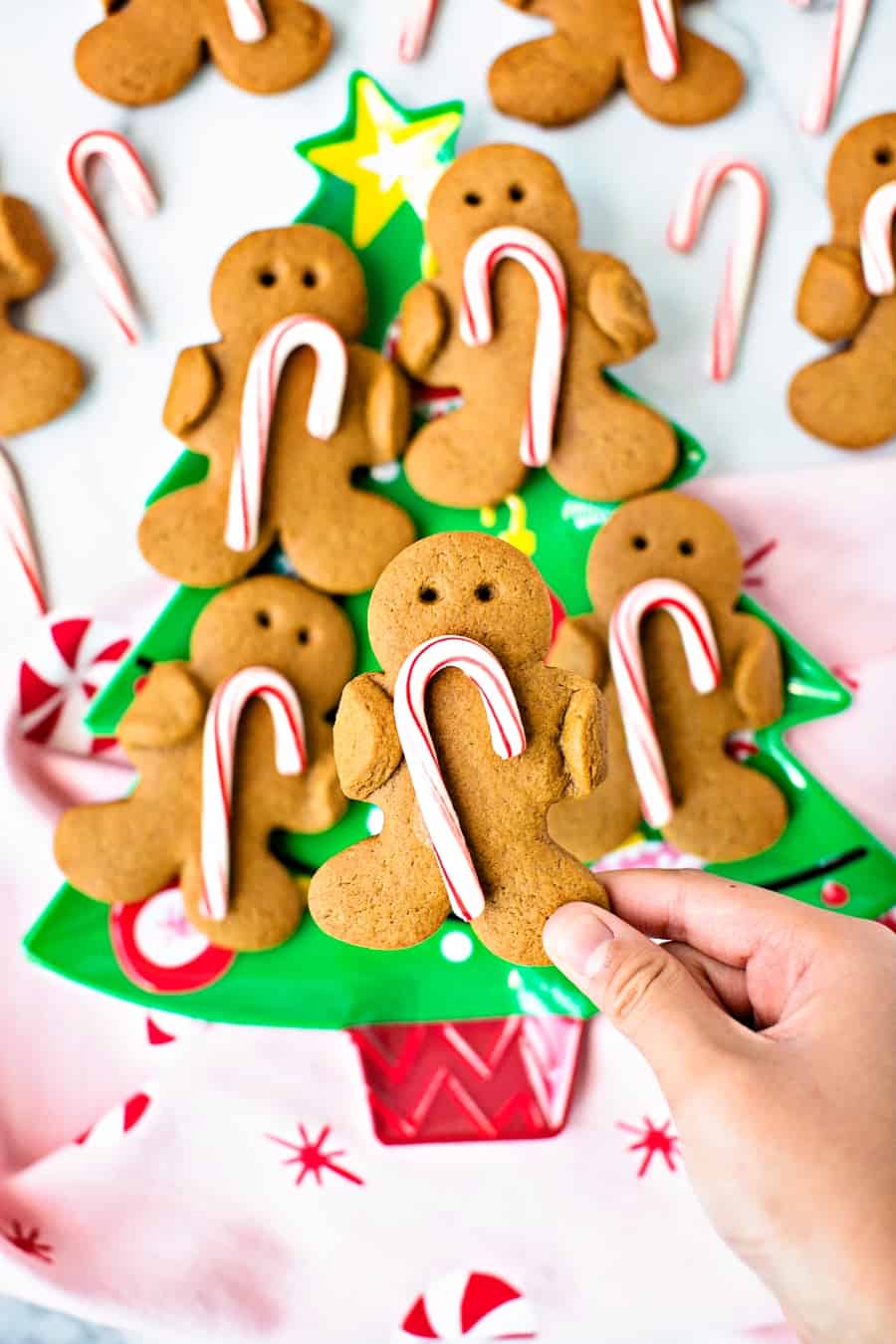 You Might Also Like
Christmas Charcuterie Dessert Board
Snowman Christmas Hot Chocolate Bombs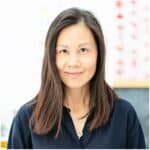 Agnes Hsu is a mom of three and has been inspiring parents and kids to get creative with easy activities and family friendly recipes for over 10 years. She shares her love for creative play and kids food to her 2MM+ followers online. Agnes' commitment to playful learning and kindness has not only raised funds for charity but also earned features in prestigious nationwide publications.