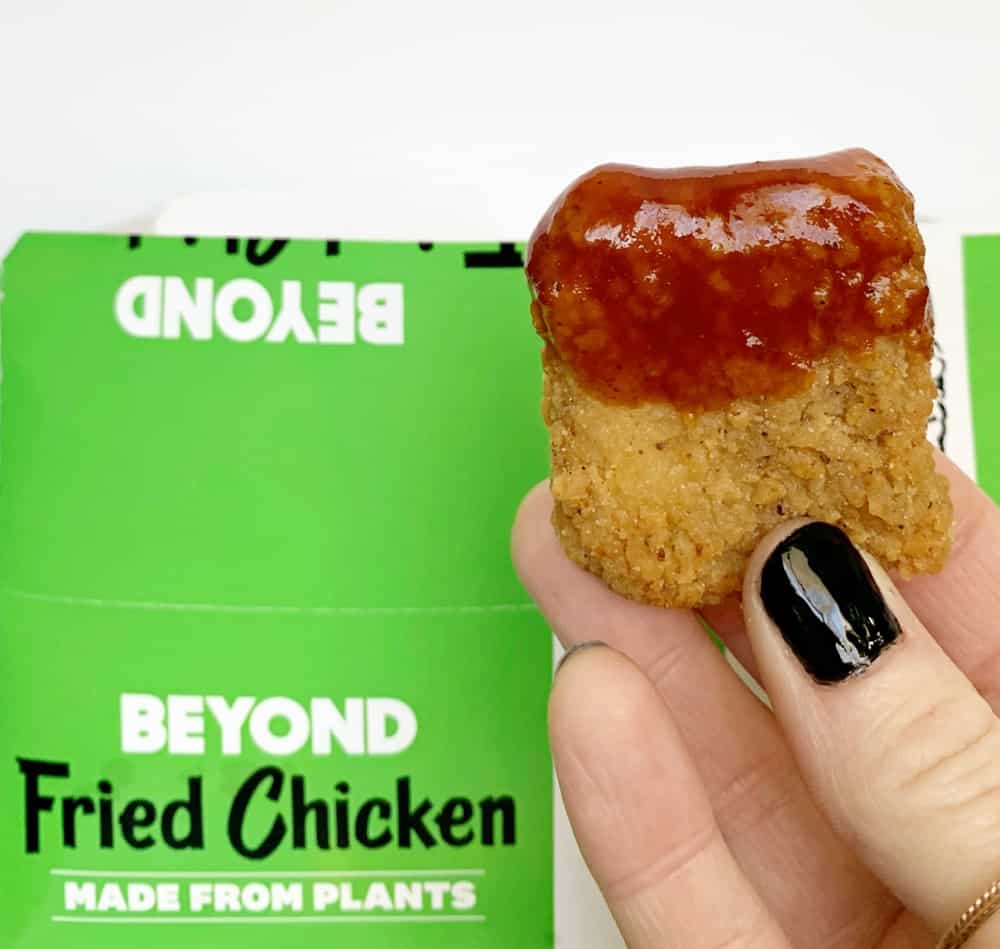 Photo Credit: www.helloyummy.co
KFC just launched its plant-based Beyond Chicken and of course, we had to taste-test it to see if it holds up to its original and popular chicken flavor.
Today January 10, 2022 is the day KFC launched Beyond Chicken, the new plant-based chicken alternative.
A first for Kentucky Fried Chicken, also known as KFC, the fast food chain is now offering their Beyond Fried Chicken to restaurants nationwide. With nearly 4,000 locations in the United States, they already sell approximately 400 pieces of chicken every minute. With the new plant-based menu item now available, this will allow them to cater to an even larger group of customers.
In a collaboration with the plant-based company Beyond Meat, the vegetarian food choice is available today, January 10, 2022. Testing originally started in Atlanta in 2019 and was an overwhelming success, with the test store selling out in less than 5 hours. With that success, the test market expanded into Tennessee, North Carolina and California, so it's been years in the making to add it to their menu nationwide. As we've been waiting for the possibility of it to be at all KFC restaurants, it's finally here! Head to your local KFC restaurant to get it today, while supplies last.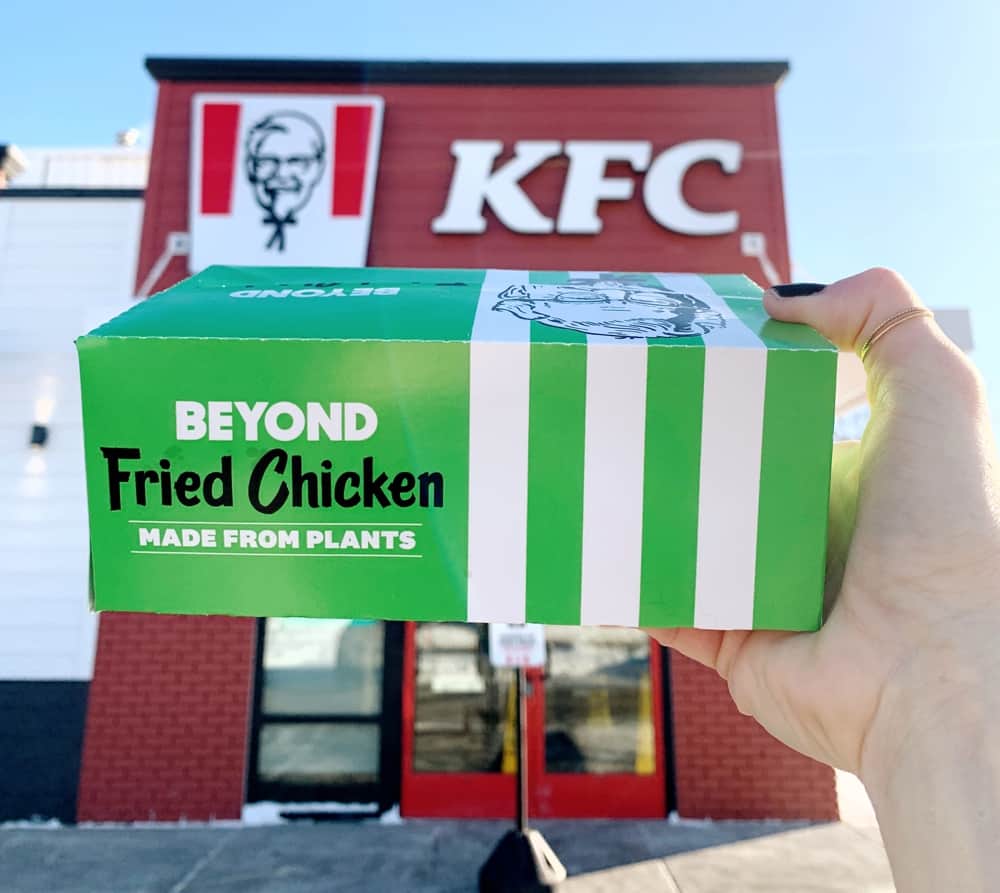 Photo Credit: www.helloyummy.co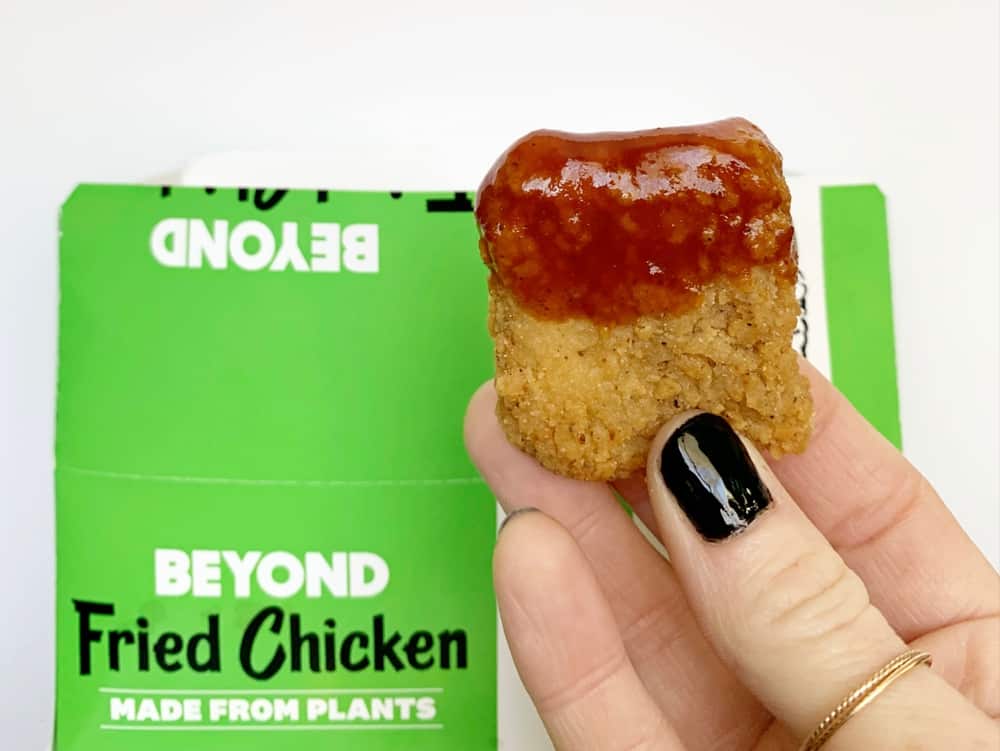 Photo Credit: www.helloyummy.co
What does KFC Beyond Chicken taste like?
The kids and I rushed to the closest KFC for an early lunch today and had to try the new menu item for ourselves. We tried the new Plant-Based Fried Chicken Nuggets and here are our thoughts on the flavor and texture.
The exterior texture of KFC Beyond Chicken and seasoning is spot on and what you would expect from a classic chicken nugget, crunchy and flavorful. If we hadn't known prior to eating that it wasn't actually chicken, I don't think we would have guessed. The one thing we all agreed on was the texture of the inside of the nugget, it's definitely a softer bite, less chewy as you would expect from chicken.
What is KFC Beyond Fried Chicken made of?
Developed with Beyond Meat and exclusively for KFC, it's made with pea protein. It's based of the same "finger lickin' good" flavors as their classic fried chicken, except its 100% plant-based. Pea protein is an extract derived in the form of powder from yellow and green split peas, Pisum Sativum. Pea protein is also great beyond its plant-based form as it's a non-dairy-based protein.
When will Beyond Chicken be available nationwide?
Today January 10, 2022 nationwide! "The mission from day one was simple – make the world-famous Kentucky Fried Chicken from plants," said Kevin Hochman, President, KFC U.S. "And now over two years later we can say 'mission accomplished."
Beyond Fried Chicken is now available as KFC's first ever plant-based combo meal. The meal includes 6-piece or 12-piece chicken nuggets, the Secret Recipe Fries, and a medium drink. Another option is ordering it a la carte in 6-piece or 12-piece orders. Prices start at $6.99 depending on location and are subject to availability and participation.
Is Beyond Fried Chicken vegan/vegetarian?
Although it's made with a plant-based protein and would be considered vegan or vegetarian, it's not prepared in a vegan/vegetarian manner as the chicken nuggets are fried in shared fryers as other non plant-based menu items. Unfortunately, those customers concerned about cross-contamination with meat products won't be able to request that their orders be prepared in a separate fryer at this time.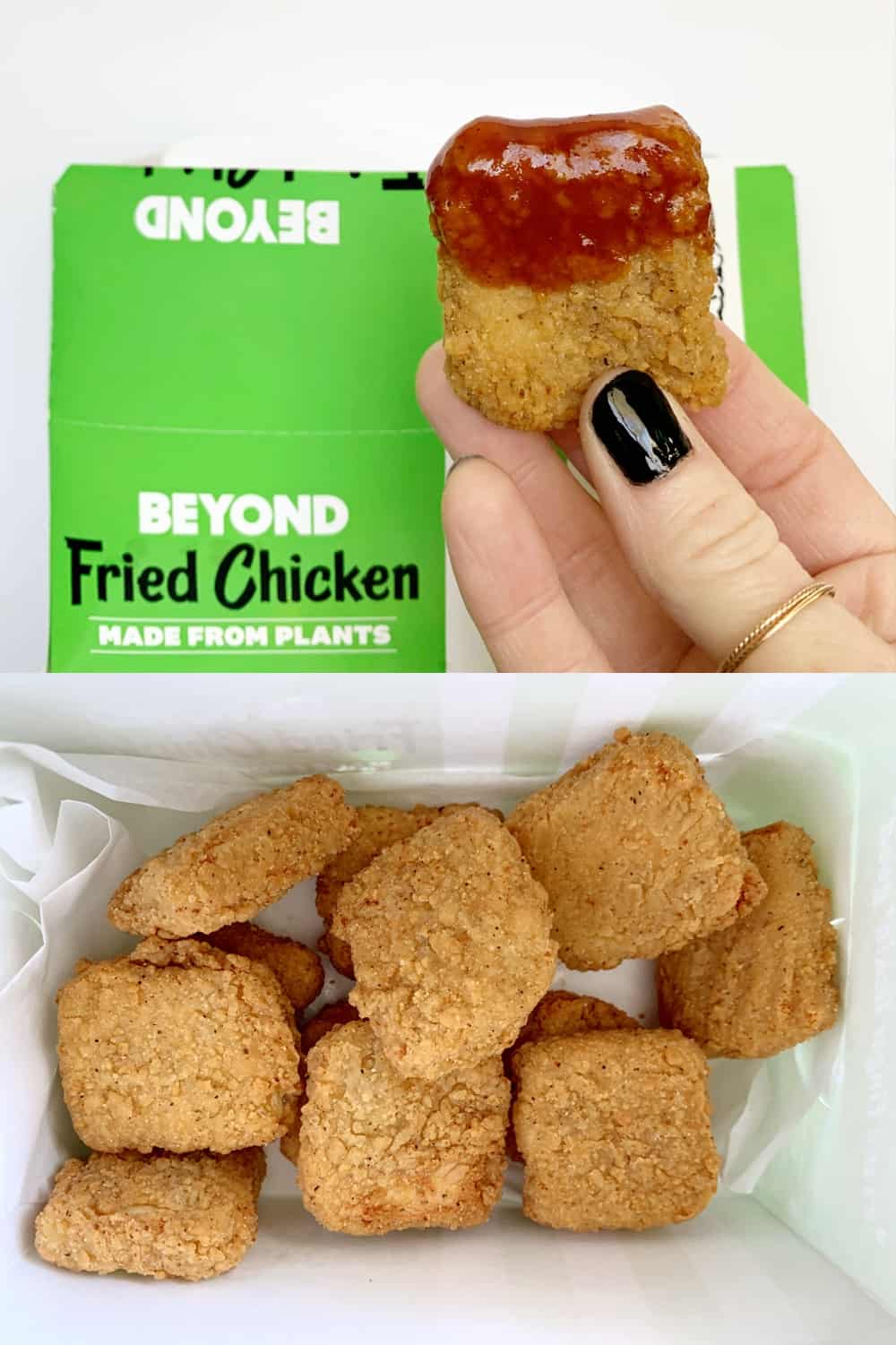 Photo Credit: www.helloyummy.co
You Might Also Like
Oreo Debuts 2022's New Flavors