We are huge Starbucks drinks fans and are always eagerly awaiting their latest beverage lineup. The Starbucks beverage teams have been creating cozy fall drinks for coffee lovers for nearly 20 years, whether it's past favorites like the Maple Pecan Latte and Salted Caramel Mocha, or the Pumpkin Cream Cold Brew, a returning success to iconic fave, Pumpkin Spice Latte. This year Starbucks is taking inspiration from the fall apple season and debuting the new Apple Crisp Macchiato.
What does Starbucks Apple Crisp Macchiato taste like?
Delighted that Starbucks has launched a new drink, I tried the Apple Crisp Macchiato and found it did indeed taste like fall and apples. The beverage is layered with flavors of apple and brown sugar-like an apple pie's filling — along with espresso steamed milk and caramelized-spiced apple drizzle. It tastes as delicious as it sounds and I actually think it might be my new favorite fall drink over the Pumpkin Spice Latte! I tried mine hot because I wanted to fully experience the warmth of fall, but it does come iced if you like more refreshing beverages or are in the mood for an icy drink.
If you want something more hearty and warming, definitely go for the hot version – it's delightfully similar to warm apple pie on a chilly day. My only note is that if you're a pure coffee or espresso fan, you won't be able to taste the espresso notes or coffee flavor as well. This speaks to the fact that the Starbucks team definitely hit it out of the park with the robust apple caramel flavor. Unlike some Starbucks drinks, I didn't feel this one was overpowering in sweetness. You can always ask for one less pump of Apple Brown Sugar Syrup of you want it even less sweet.
According to Starbucks, a genuine baked apple flavor was the most common request. "The number-one thing we heard when developing the ingredients was customers wanted more apple," Powell said. The Apple Crisp Macchiato pulls inspiration from a wide variety of red apple flavors available in the fall season, including apple puree in the caramelized apple drizzle."
When can you order the Apple Crisp Macchiato?
This year's fall beverage is the Apple Crisp Macchiato, which will be available iced or hot at Starbucks locations across the United States and Canada beginning August 24 for a limited time, while supplies last.
What is the Apple Crisp Macchiato Nutrition Info?
A 16 oz Grande size with 2% steamed milk, 3 pump(s) Apple Brown Sugar Syrup, and spiced apple drizzle with 2 shots of espresso is 300 calories and 7 grams of fat with 47 grams of total carbohydrates. See the full nutrition panel on Starbuck's nutrition page.
Are you feeling inspired? Stop by your local Starbucks today to try both of these new delicious fall drinks.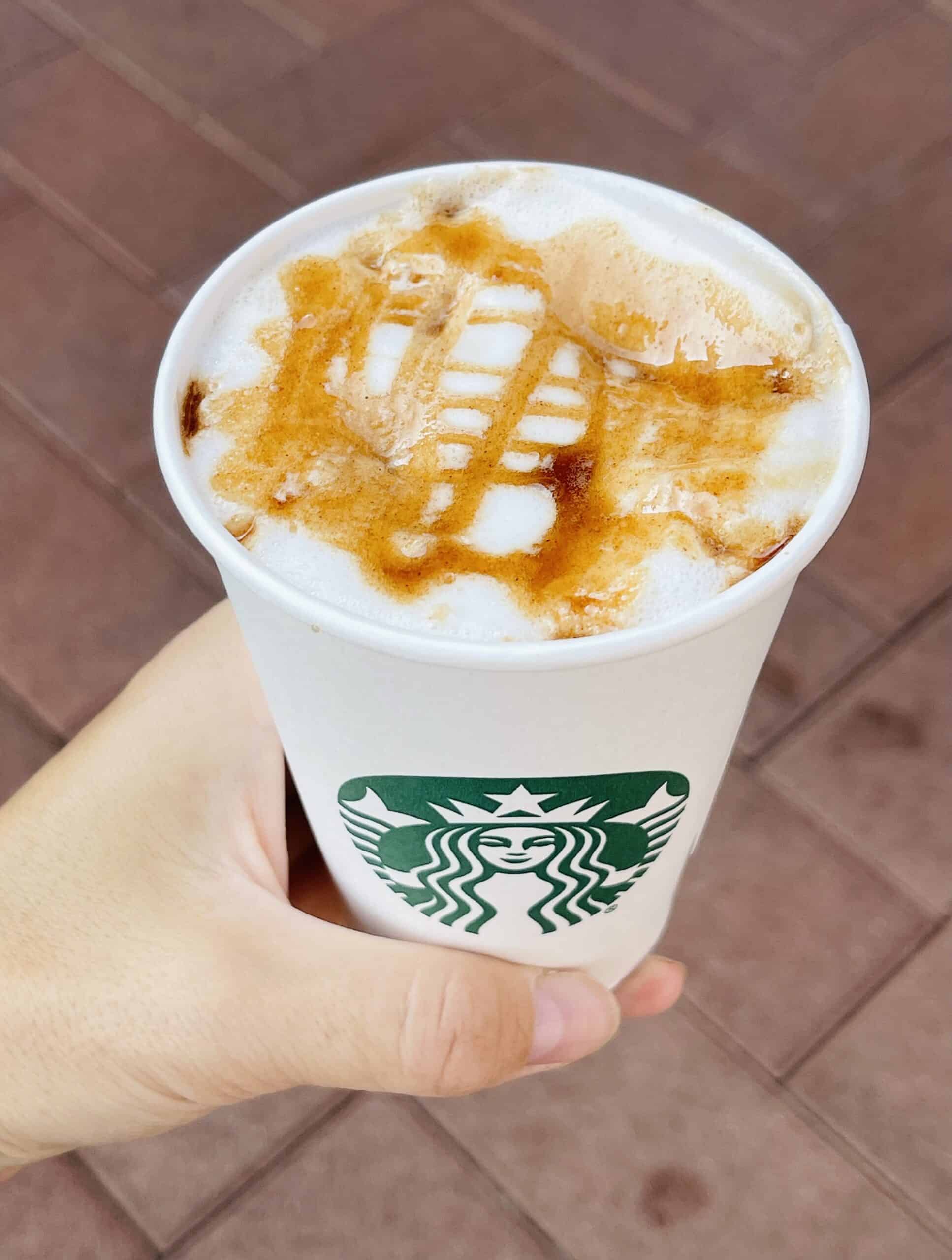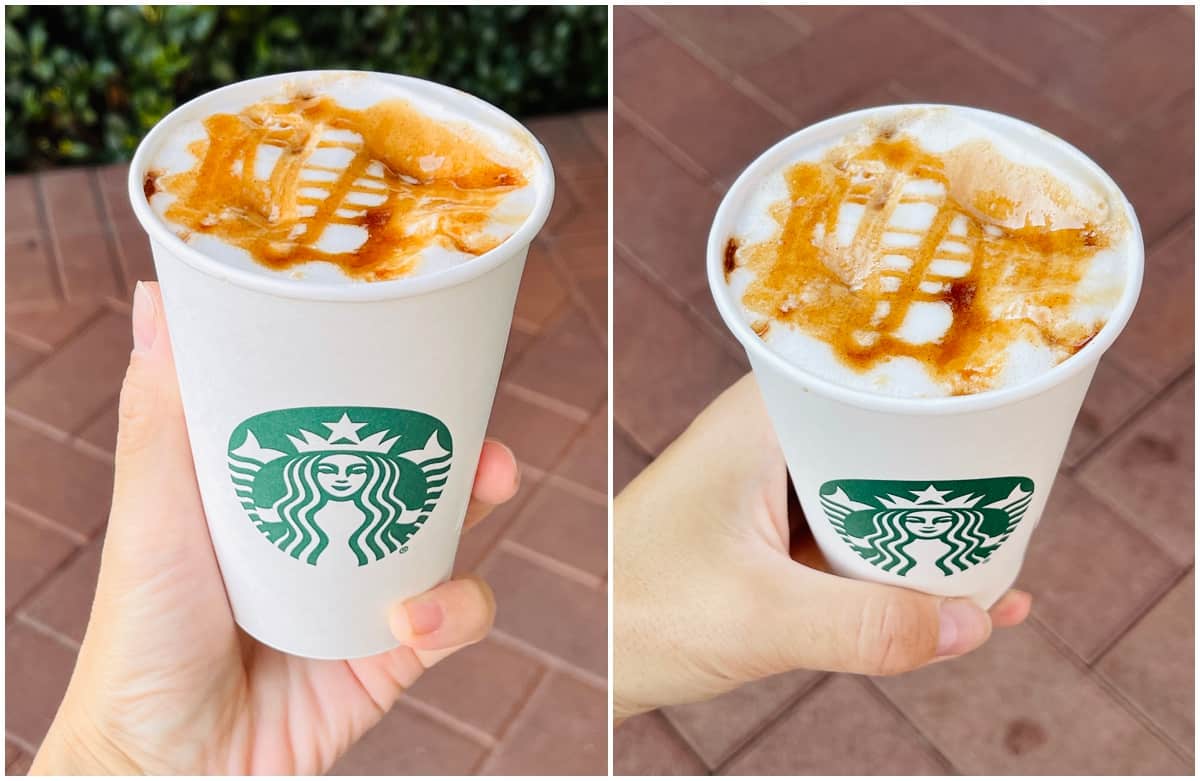 You Might Also Like
Oreo Opens The Cafe Of Your Childhood Dreams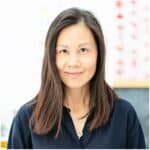 Agnes Hsu is a mom of three and has been inspiring parents and kids to get creative with easy activities and family friendly recipes for over 10 years. She shares her love for creative play and kids food to her 2MM+ followers online. Agnes' commitment to playful learning and kindness has not only raised funds for charity but also earned features in prestigious nationwide publications.