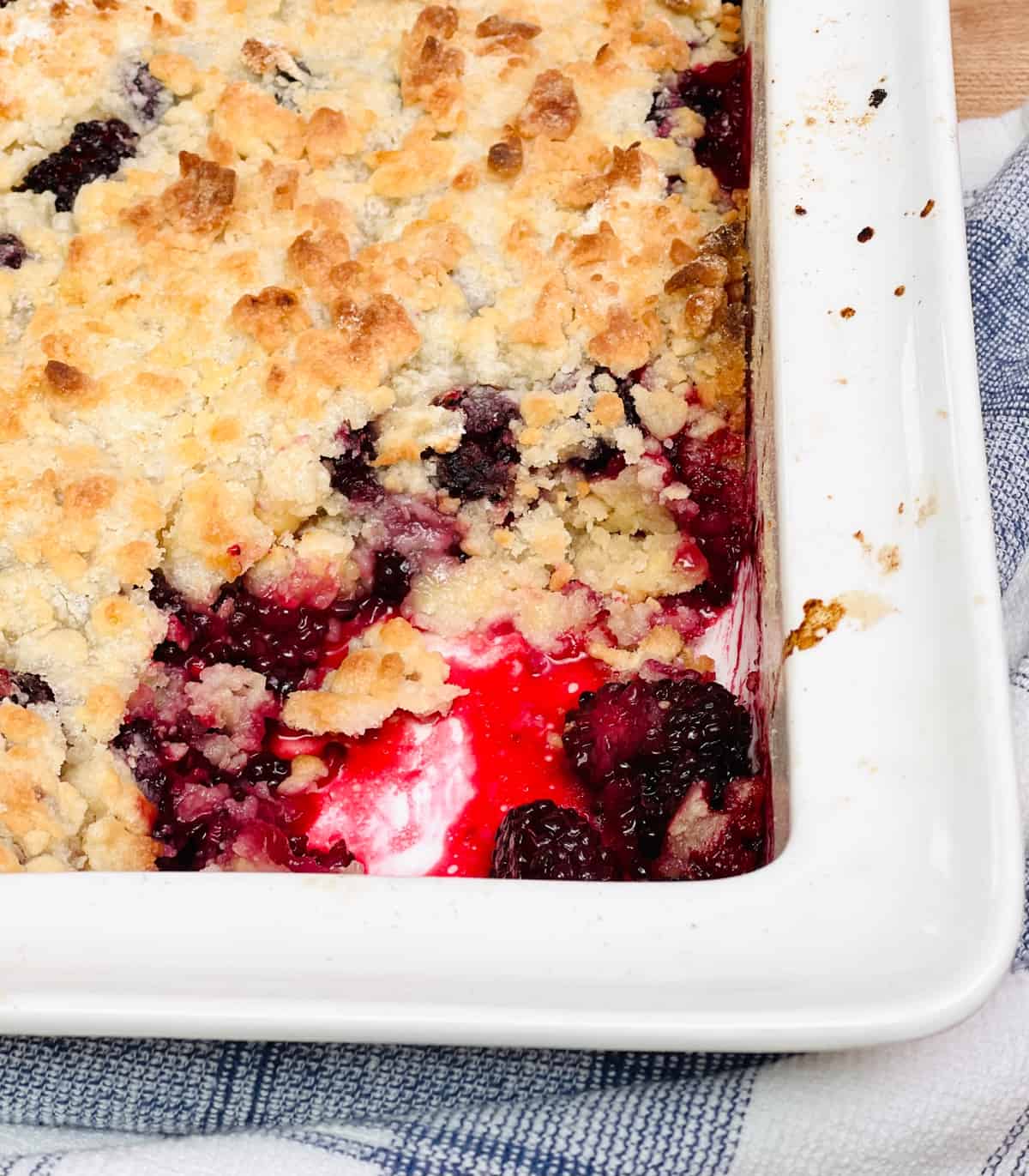 By using this site, you agree to our Terms of Use. This post may contain affiliate links. Read our disclosure policy.
Follow us on Instagram for more fun food ideas for kids!
Jennifer Garner's viral blackberry cobbler recipe is equal parts lovable because it stars her adorable mom, but also because its' one of the best and easiest cobbler recipes we've ever tried.
If you're remotely active on either Facebook or Instagram you might have seen the latest viral recipe to drop from Jennifer Garner's social media accounts from her #PretendCookingShow. Jennifer' Garner's Blackberry Cobbler recipe she shared making with her adorable mother has won America's hearts. Maybe it's because of the cute mother and daughter duo baking together, her mother's instantly likeable and down-to-earth personality, or the star of the show: the blackberry cobbler itself which is hands-down one of the most delicious cobbler recipes we've ever tried making!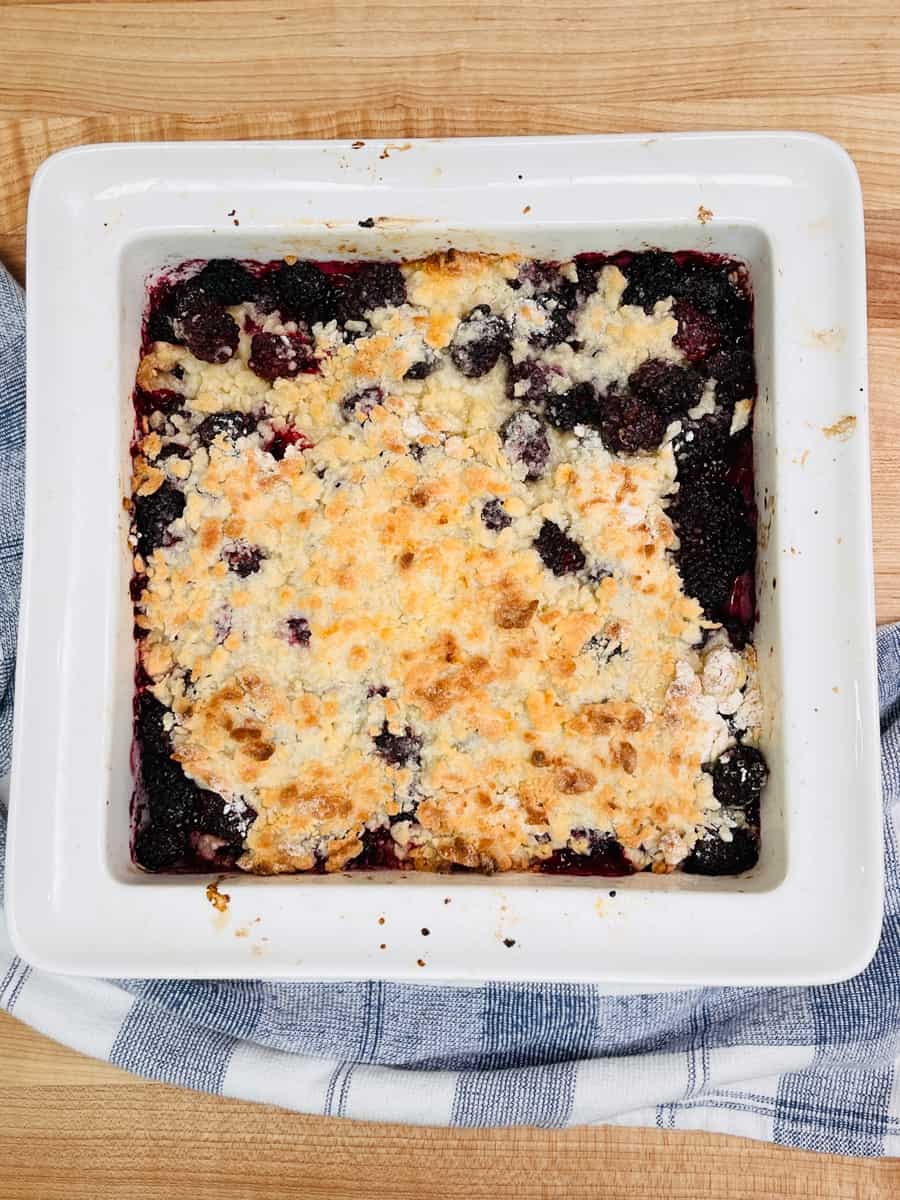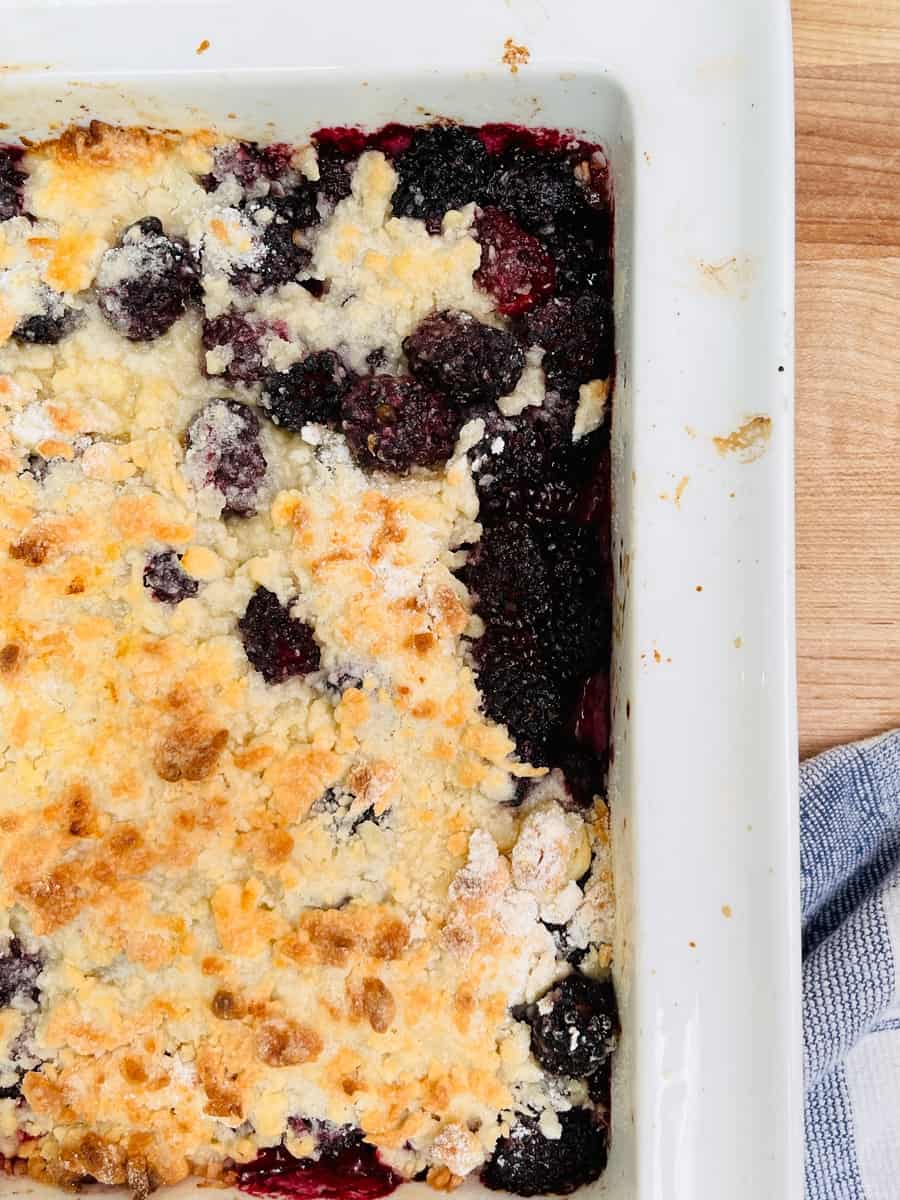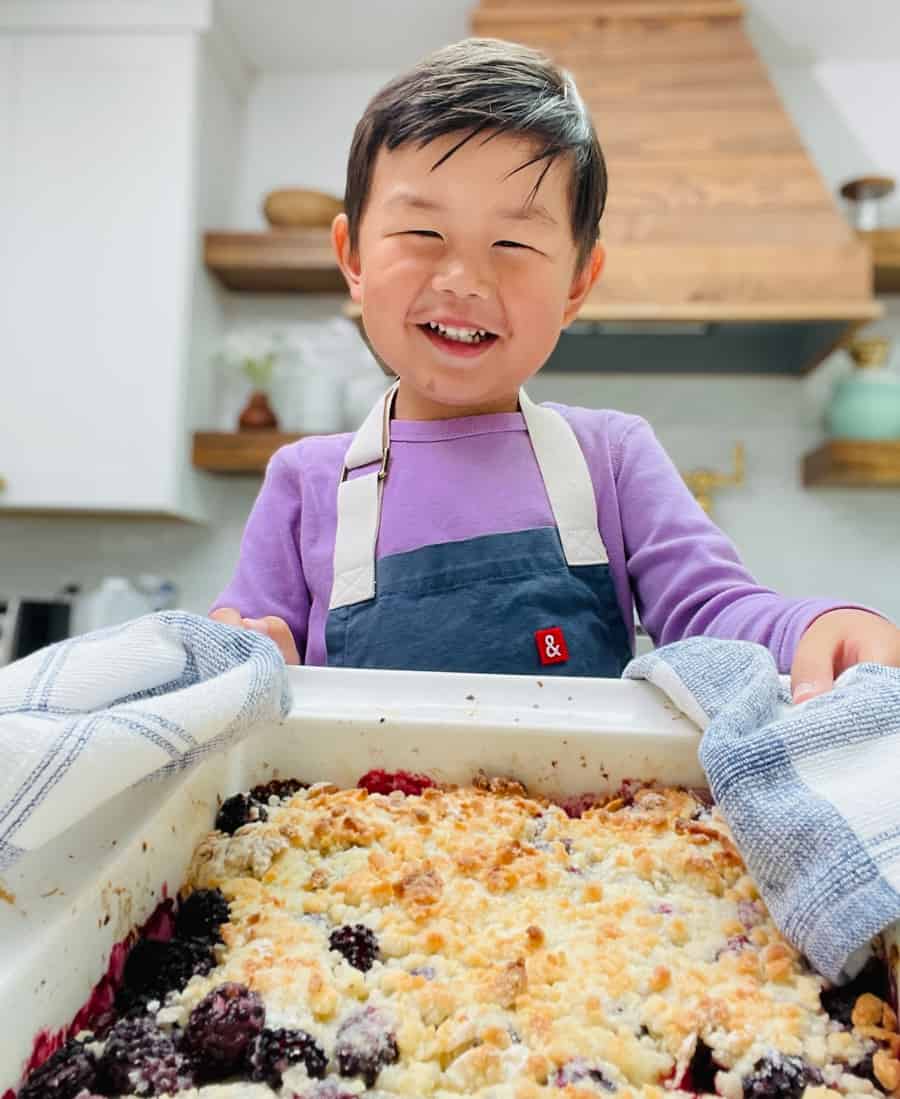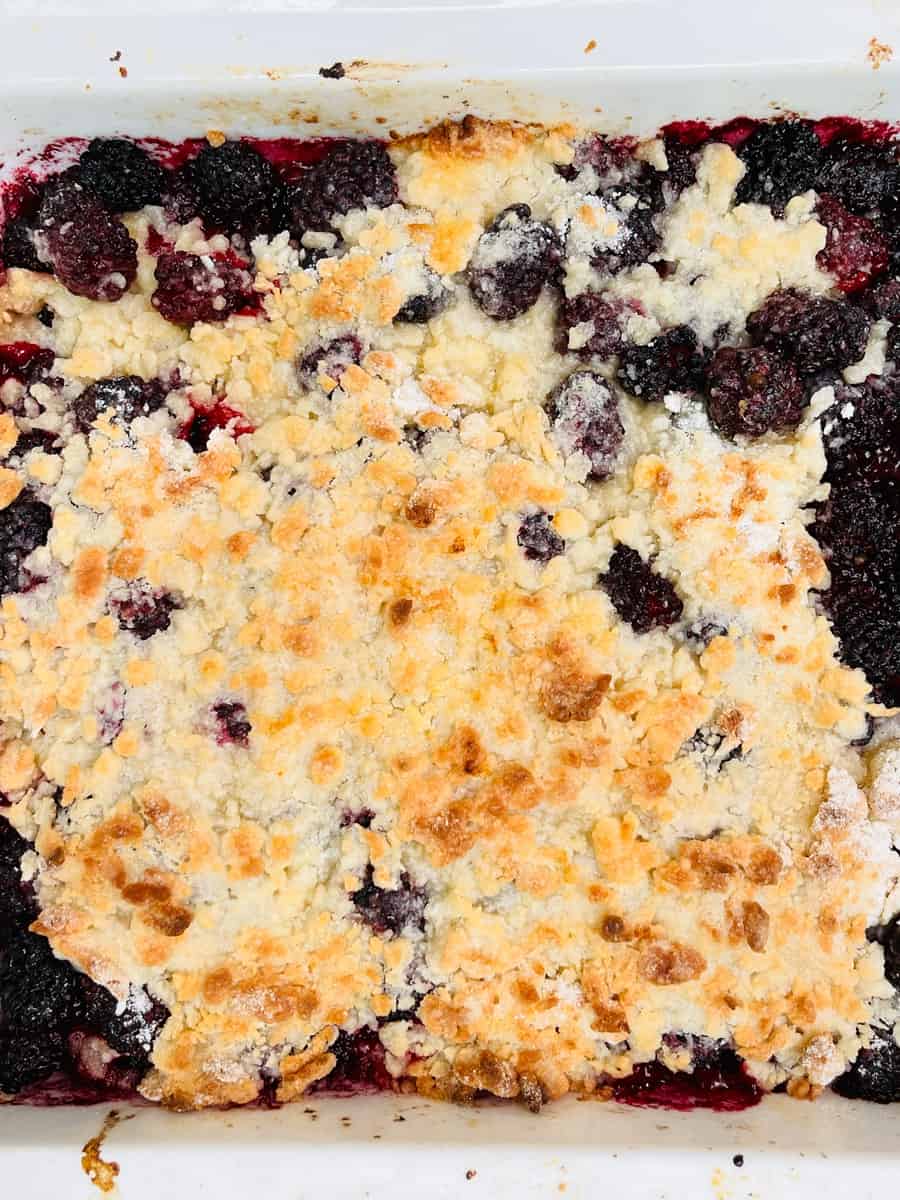 What's amazing about Jennifer Garner's Blackberry Cobbler?
There is a lot to love and reasons why this cobbler recipe went viral but here are a few:
It stars Jennifer Garner's adorable mom who is adorable, likeable and funny (when she sneaks in that blackberry when no one's looking) 🙂
The recipe according to Jennifer Garner's mom will "have everyone at the potluck eating dessert first" and we can't agree more about making and tasting it.
The blackberry cobbler is dead simple with common household pantry staples you most likely already have at home (butter, flour, sugar)
It's a delicious summer dessert that brings you back to simpler times and nostalgic baking with your mom, grandma or whomever you grew up baking with (or today's time as I can certainly relate as I made this with my 3-year-old!)
The cobbler is fantastic with the addition of lemon and almond extract – it brings out the fruitiness of the blackberries
This is a super simple cobbler recipe that you can't mess up!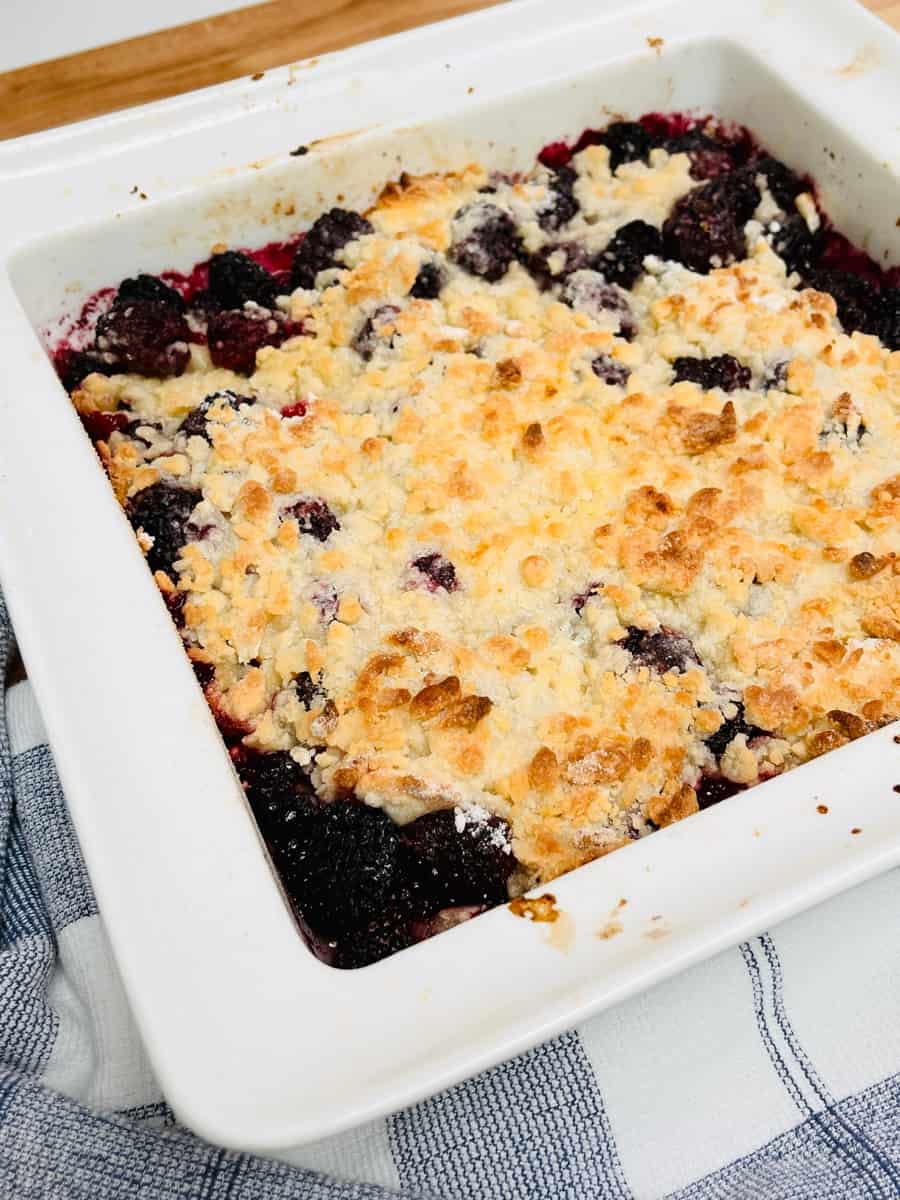 How do you make Jennifer Garner's Blackberry Cobbler?
You will need a few simple ingredients like:
Blackberries
Almond extract
Lemon
Flour
Sugar
Egg
Butter
Salt
Instructions to Make this Delicious Blackberry Cobbler Recipe
You'll want to add the blackberries to a pan, then add lemon juice and almond extract over them. Then you'll mix the flour, sugar, egg and salt and pour that over the top and pour melted butter on top. Once baked the top gets a crispy golden crust that tastes amazing with a hefty scoop of vanilla ice cream.
This blackberry cobbler recipe is so easy even my 3 year old son @DashBakesTheGreat was able to whip it up! Check out the photos and videos of him in this post making this delicious cobbler recipe.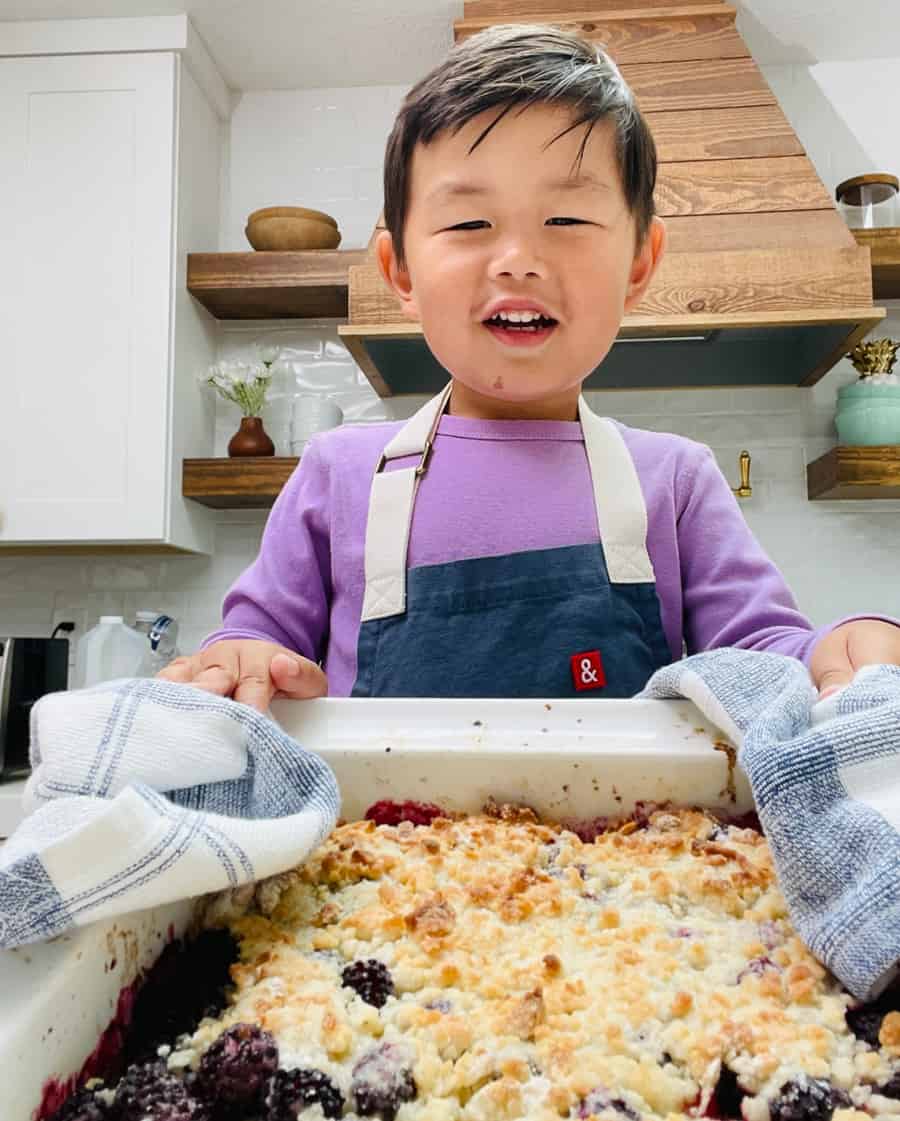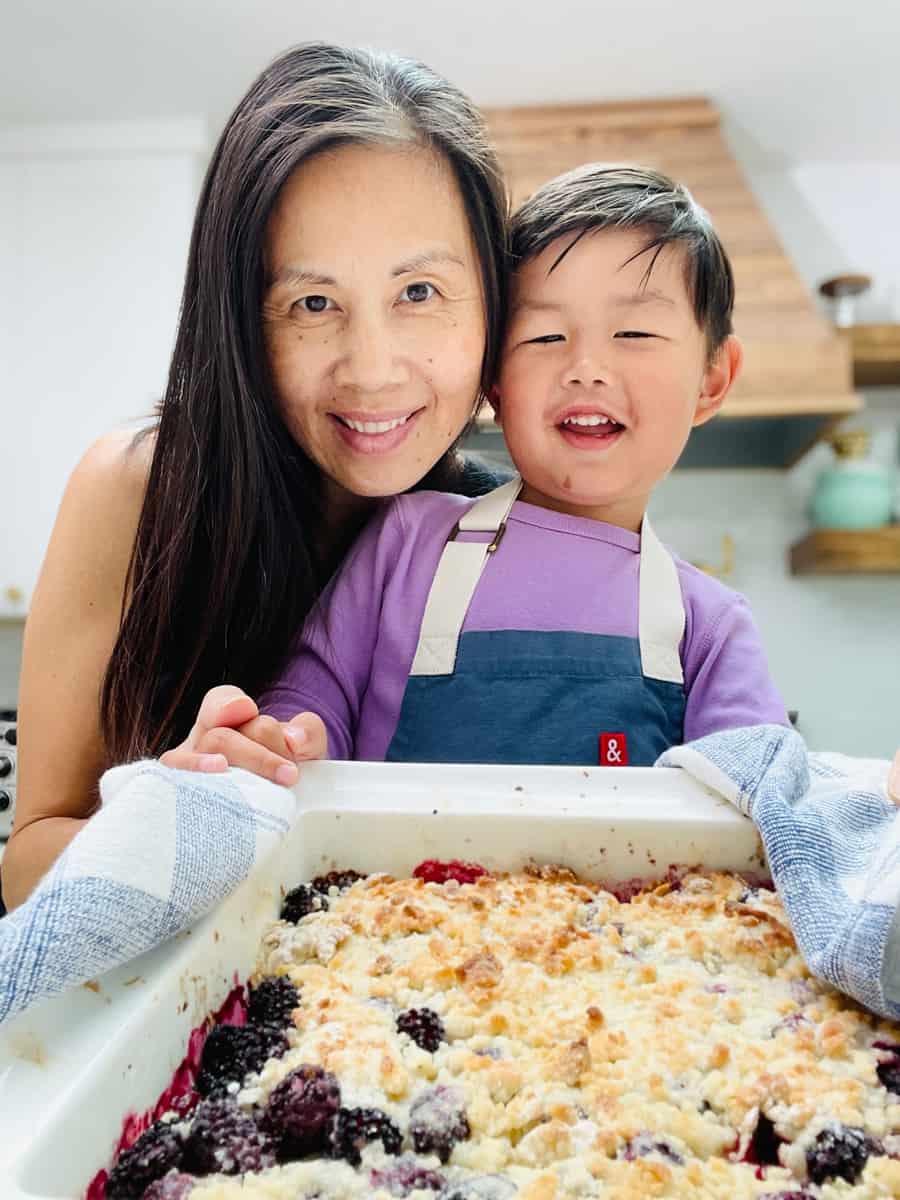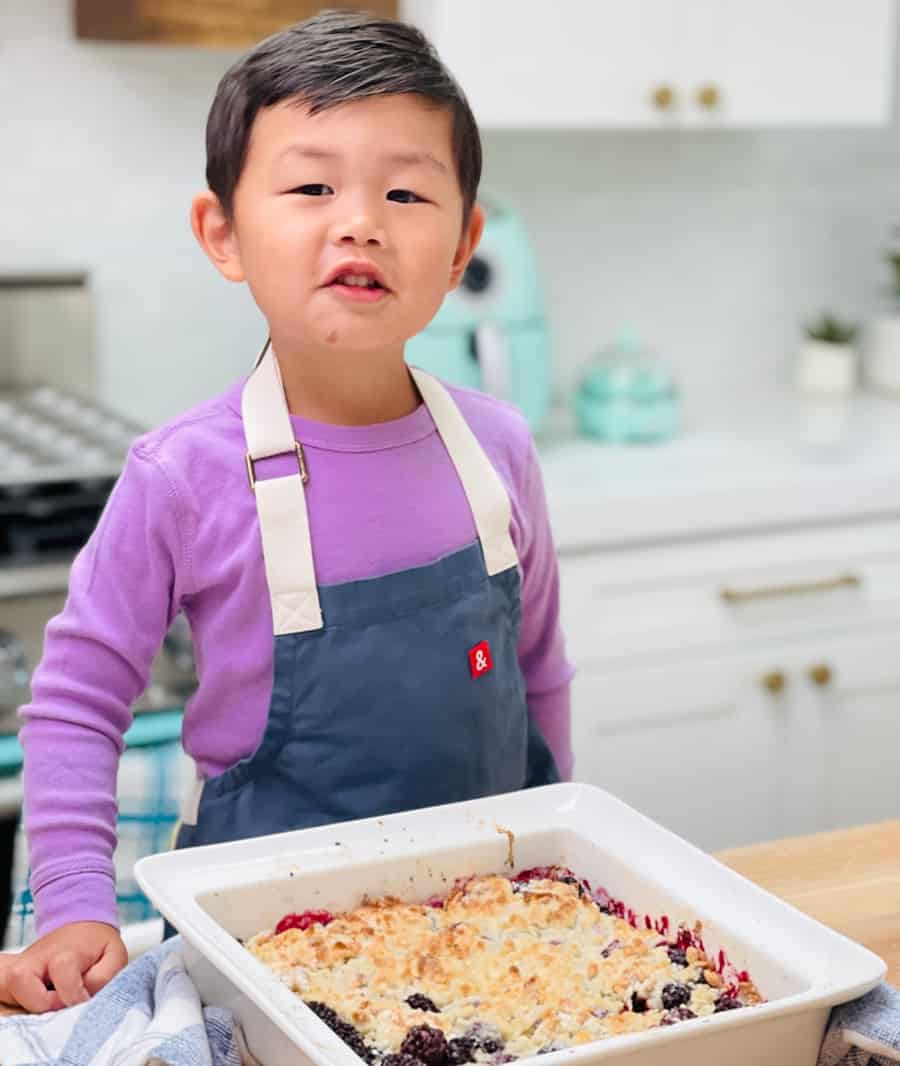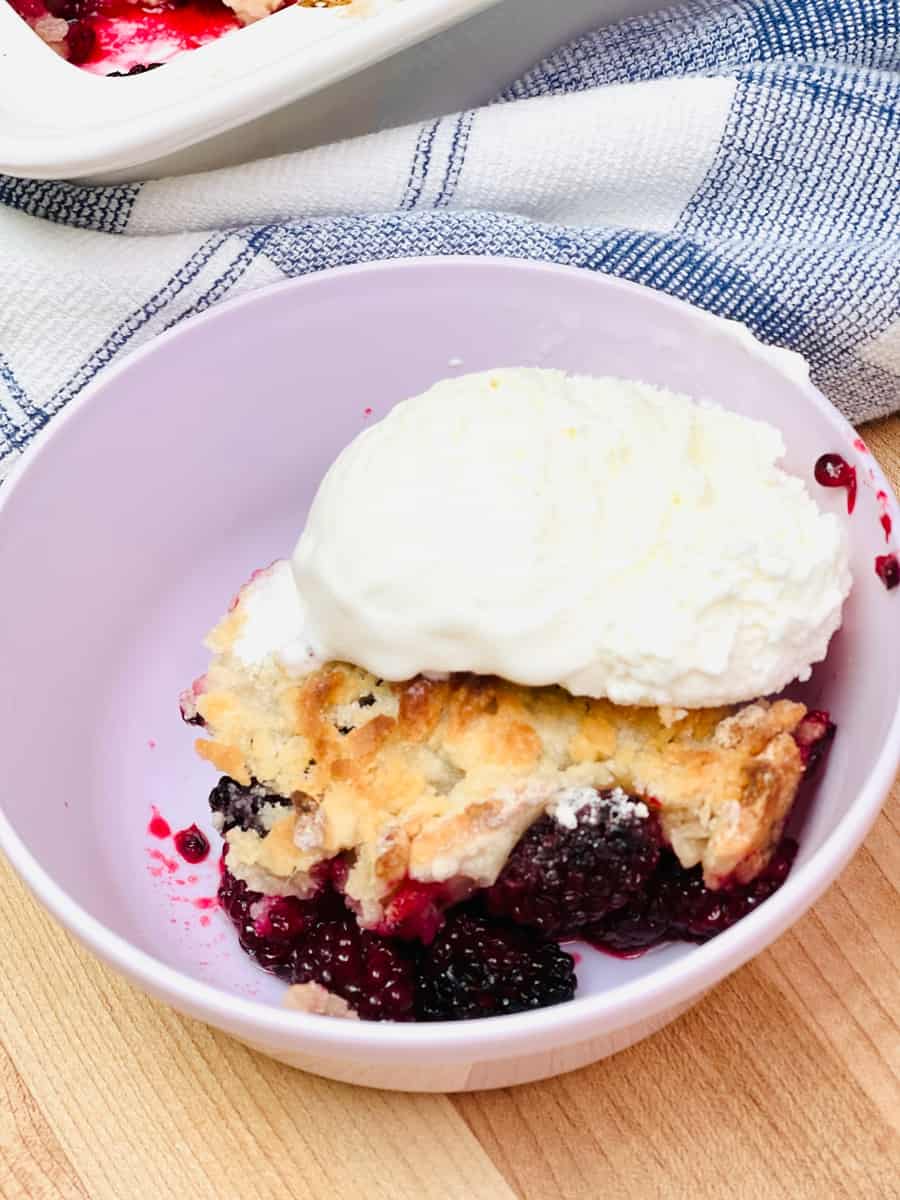 What Fruits Can You Substitute Instead of Blackberries?
We think any fruits that go well with cobblers would be amazing! Other berries or a mix of them may be nice such as raspberries and blueberries. Stone fruits would be fantastic substitutions, like apricots, peaches or nectarines. You can also try heartier fall fruits like apples and pears. Definitely stay away from more high water fruits like watermelons, honeydew or cantaloupe.
Check out more easy dessert recipes:
Mini Waffle Ice Cream Sandwiches