By using this site, you agree to our Terms of Use. This post may contain affiliate links. Read our disclosure policy.
Follow us on Instagram for more fun food ideas for kids!
These Waffle Fruit Ice Cream Cones make a fun and healthy breakfast for kids minus the extra sugar! Kids will love making fruit waffle cones.
We love making breakfast extra fun around here and that's why these Waffle Fruit Ice Cream Cones are always a hit! Give your kids a serving of waffle "cones" and have them make their own ice cream toppings by layering their favorite fruit "scoops."
We added some sprinkles for fun but you can also add nuts, whipped cream, chocolate drizzle or whatever topping your kids love.
You can use fresh or frozen waffles although we use frozen because it's so much easier in the mornings. Just toast, cut and serve!
We also opted for a rainbow fruit assortment using strawberries, mango, kiwi and bananas) but you can be as creative as you want and use your favorite fresh fruits!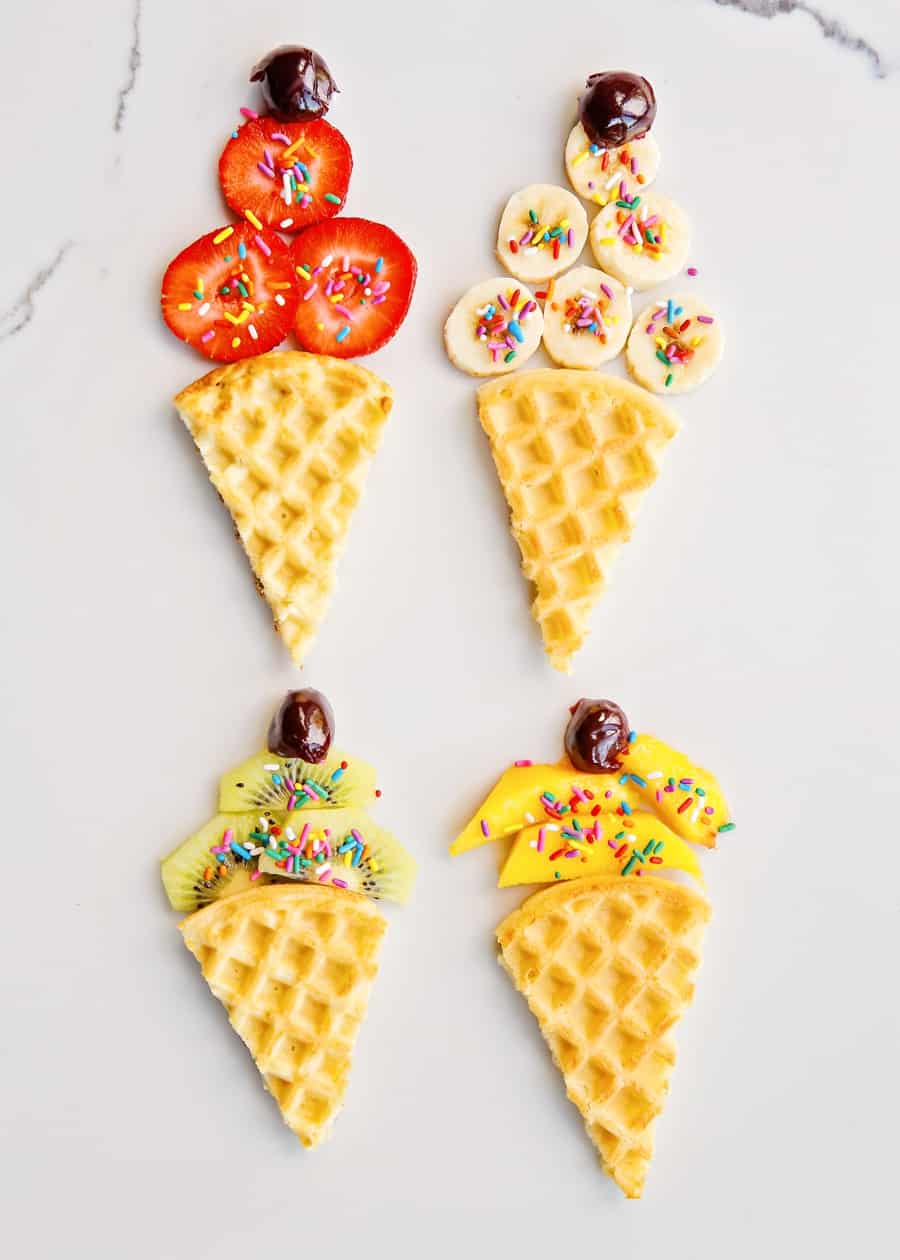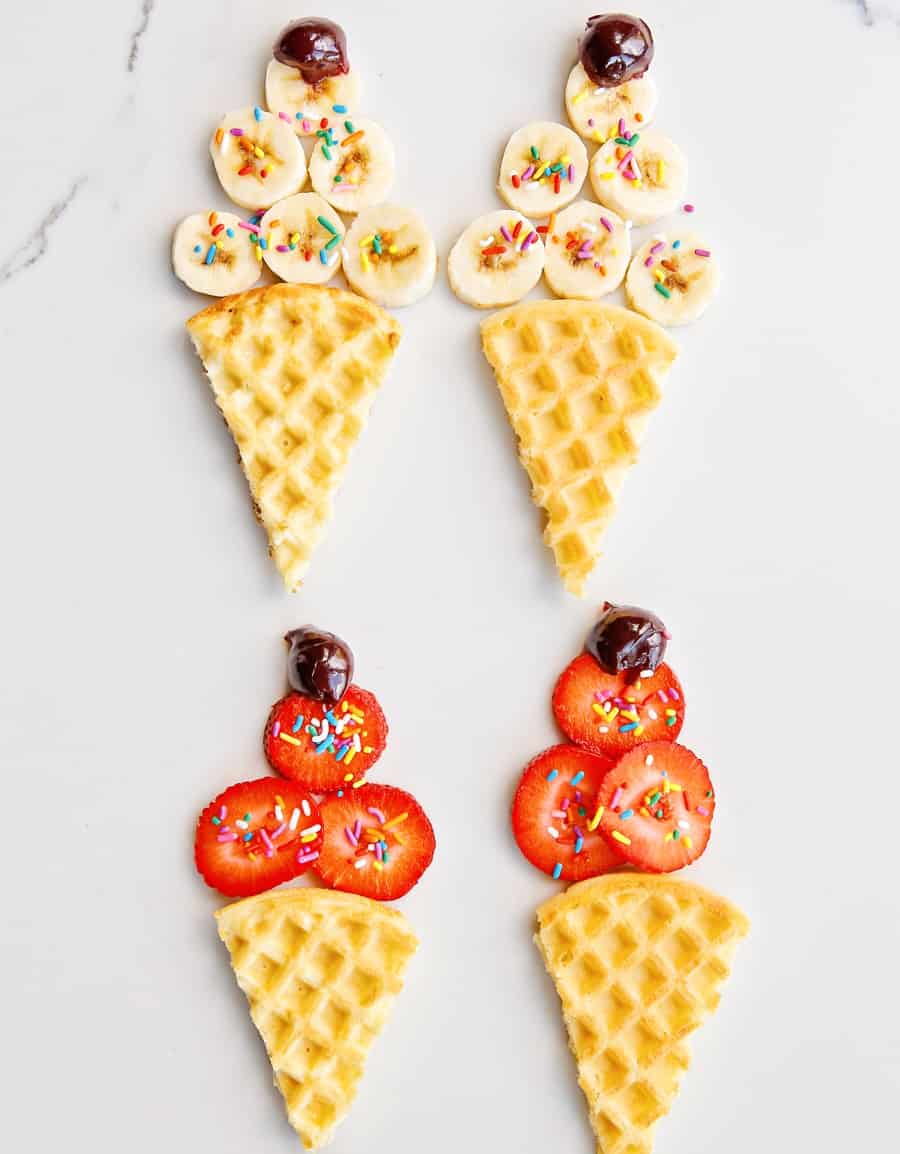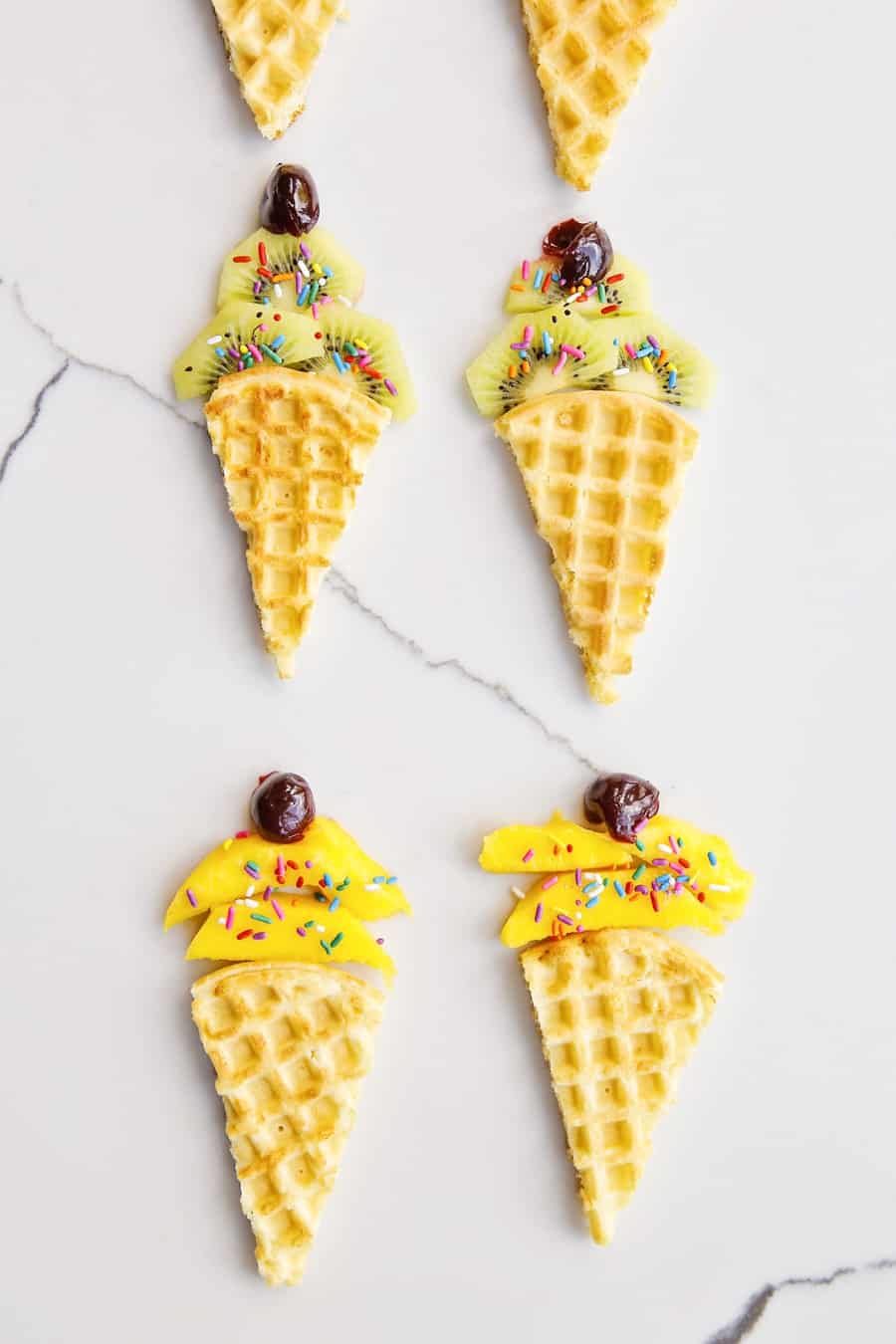 Waffle Fruit Cones – Ingredients
Waffles (fresh or frozen)
Fruit for slicing (bananas, strawberries, kiwi or mangos)
Cherries, halved
Sprinkles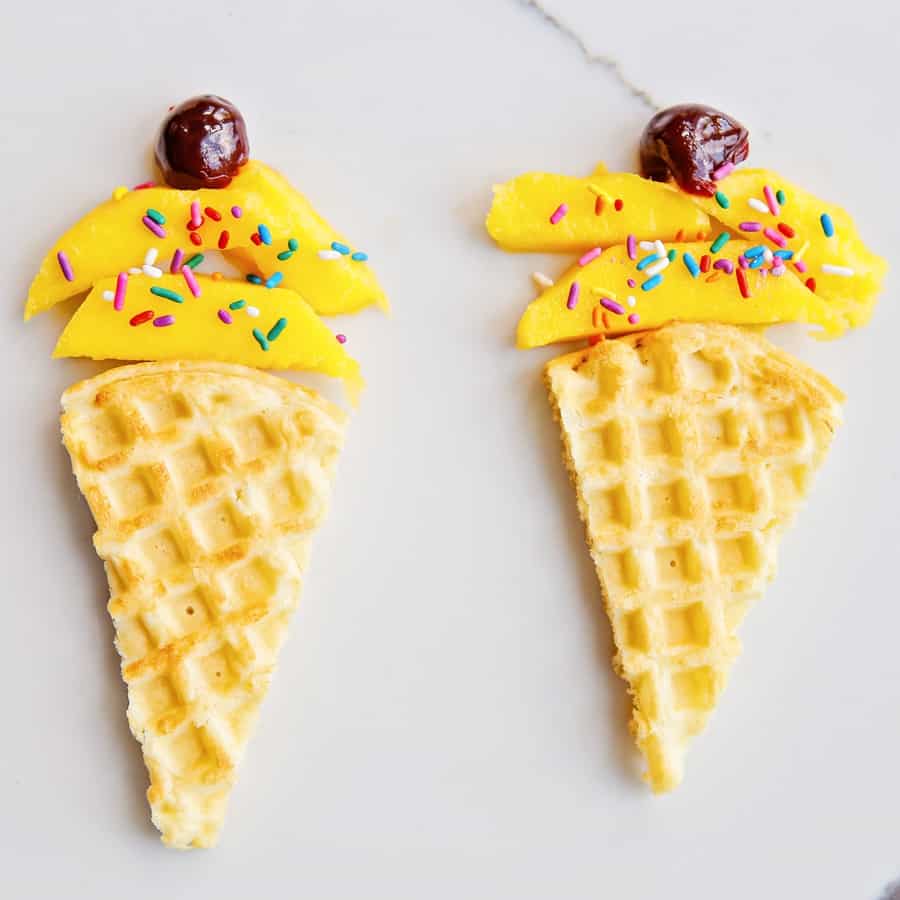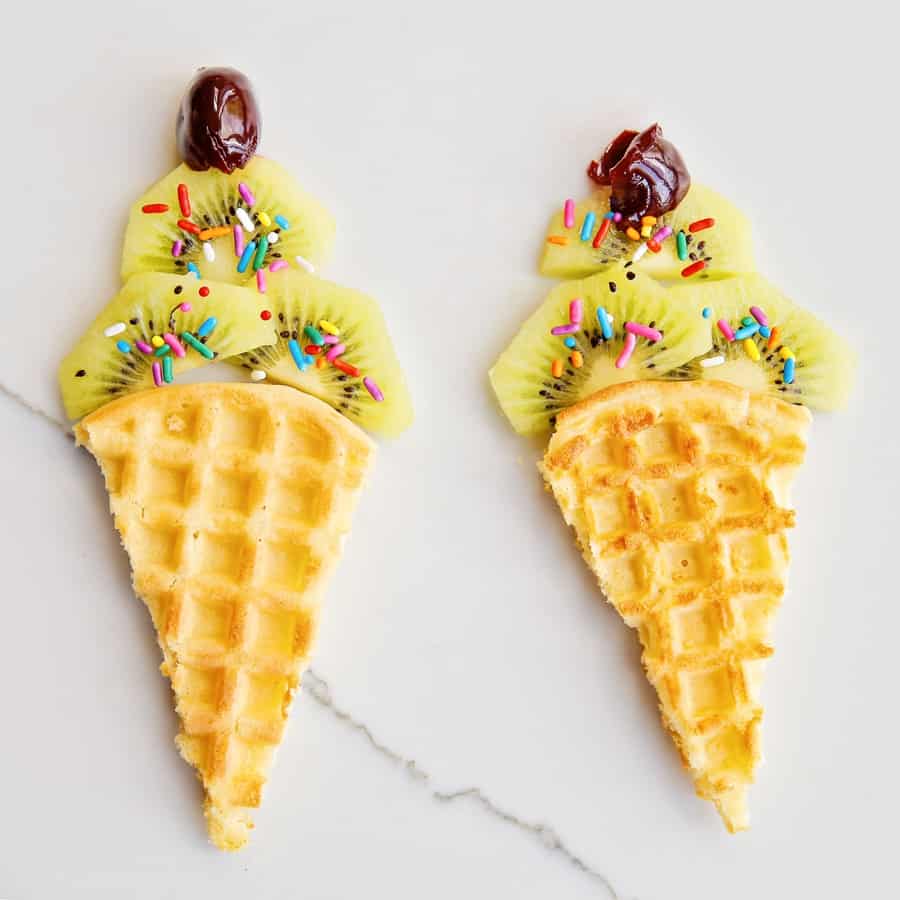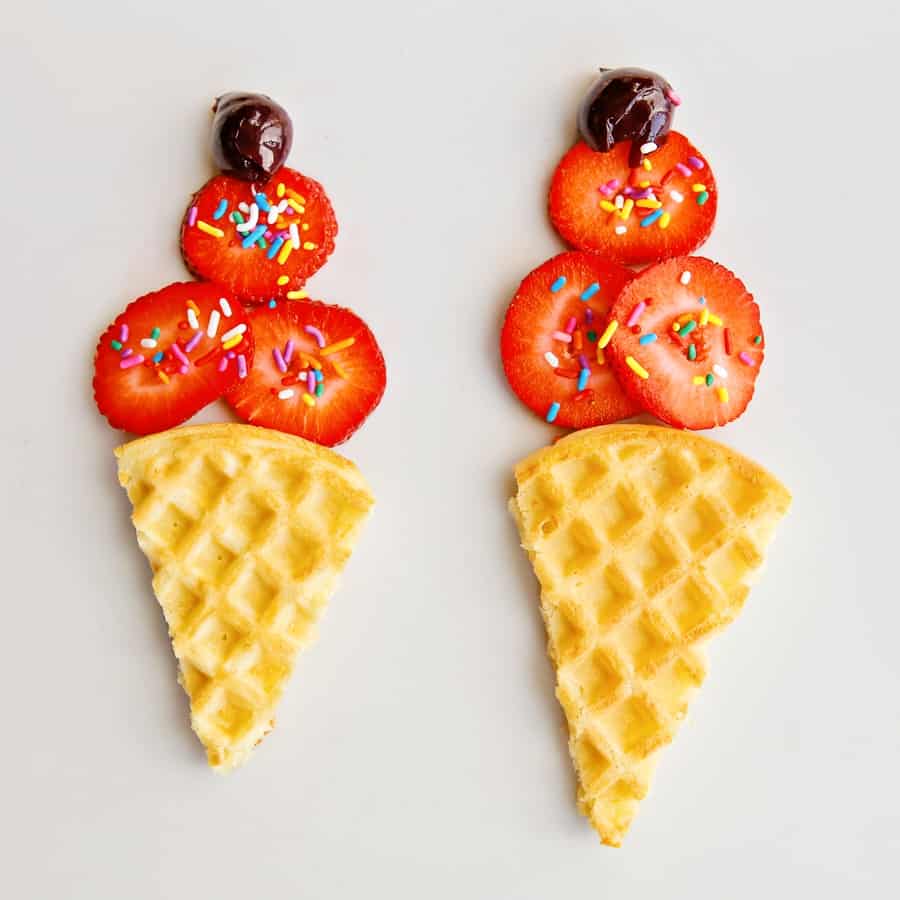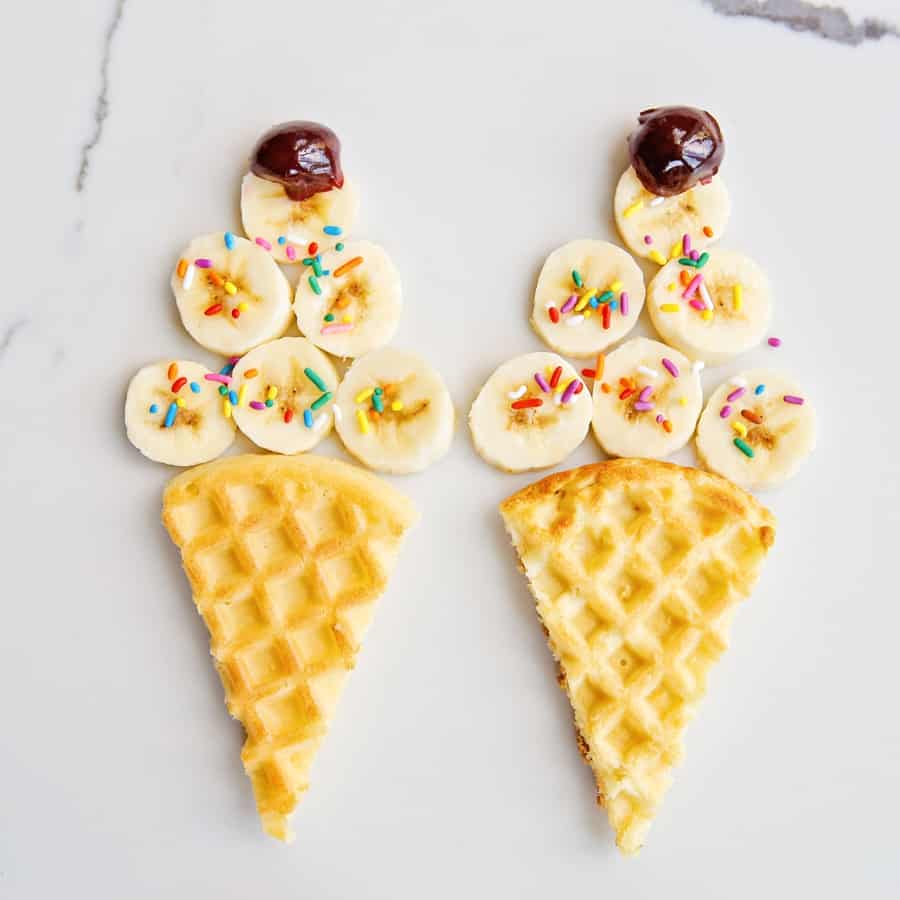 INSTRUCTIONS:
Step 1. Toast waffles until a light golden brown.
Step 2. Slice off two edges of the waffles to create a cone shape.
Step 3. Arrange fruit above the waffles to act as the "ice cream". Start with a longer row and shorten towards the top. Garnish with a cherry halve on top.
Step 4. Spread sprinkles across the fruit and serve!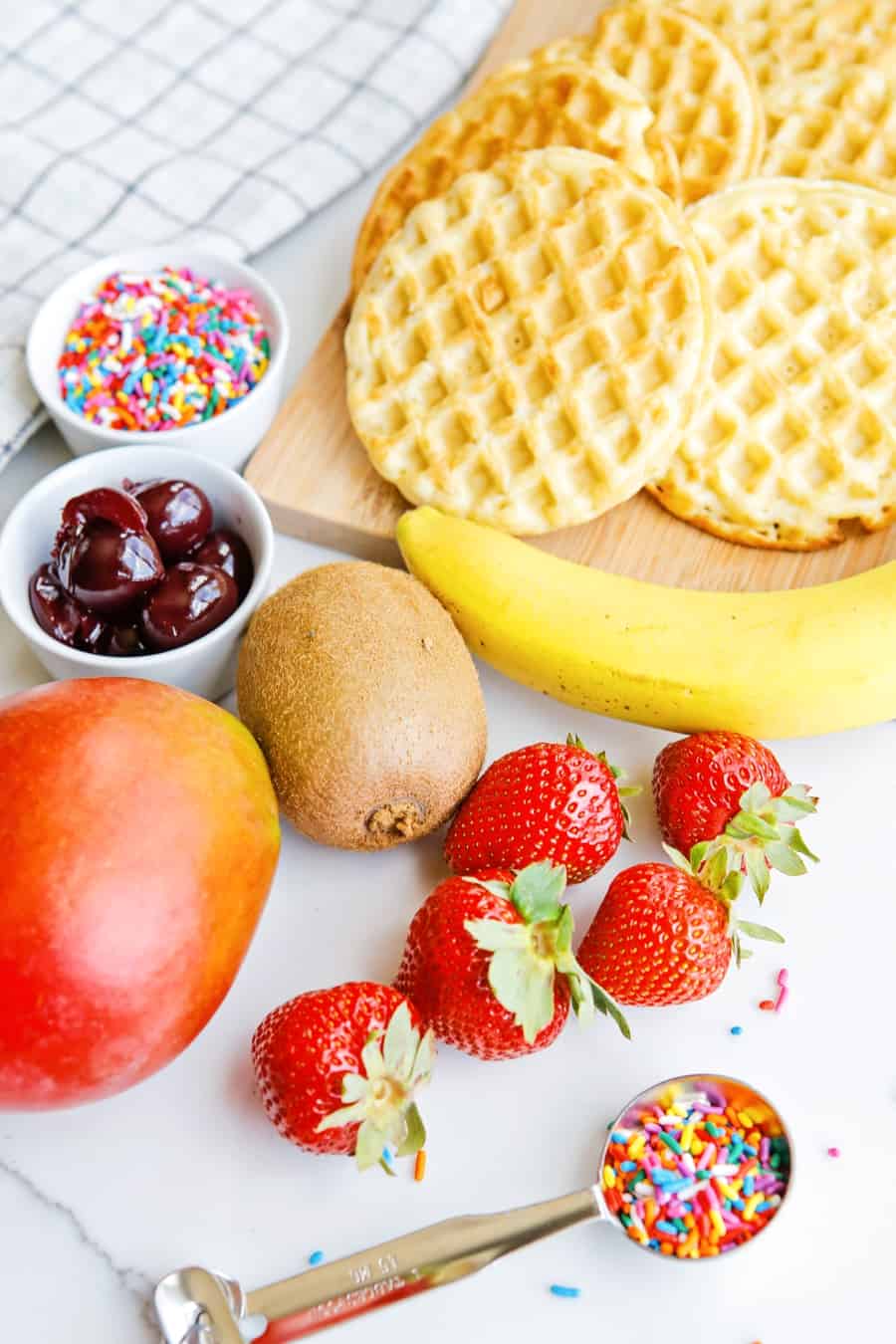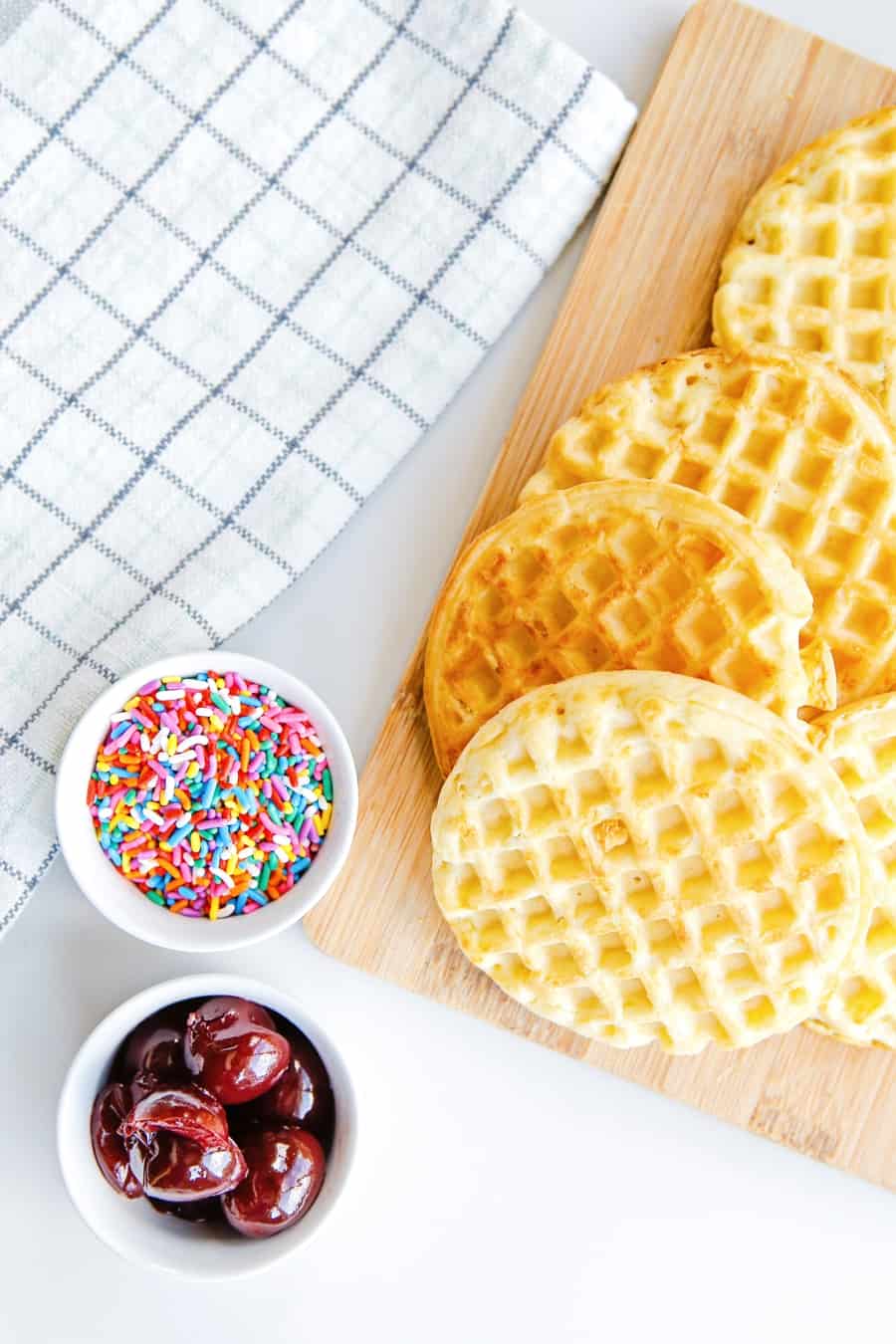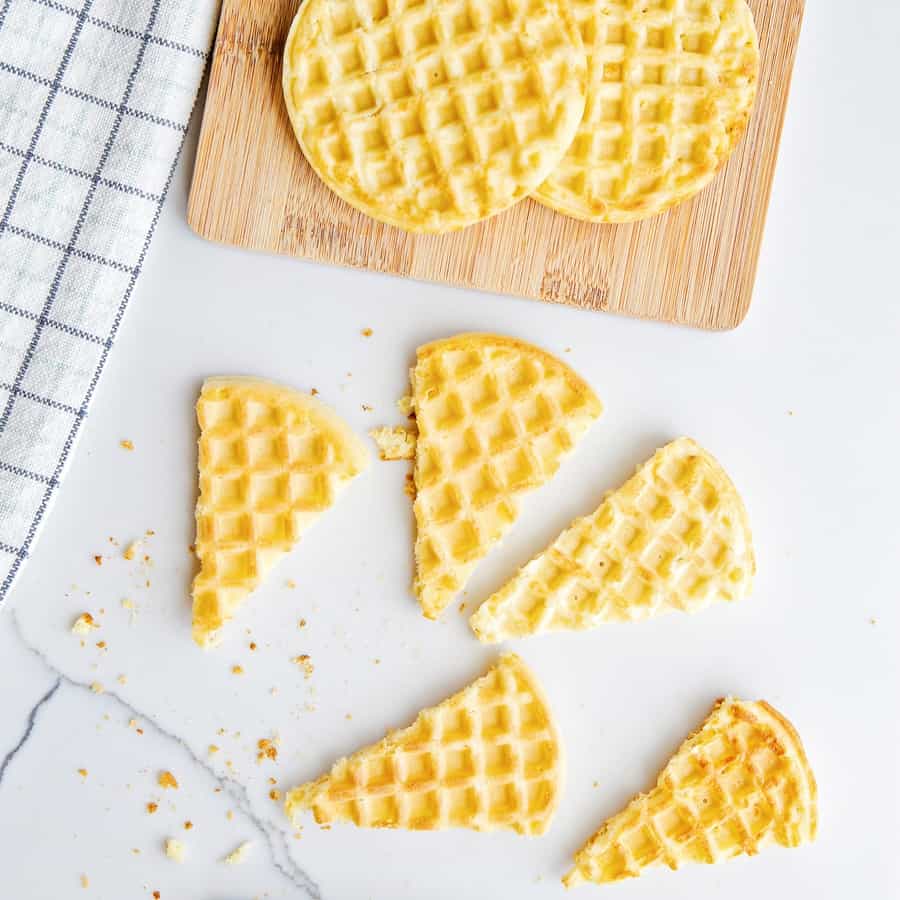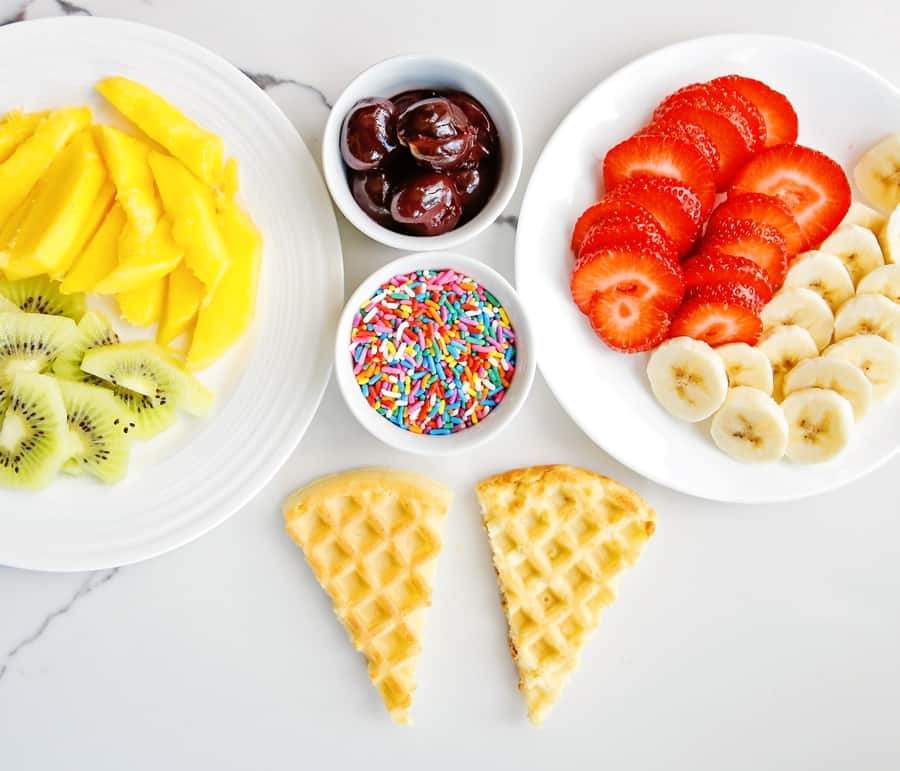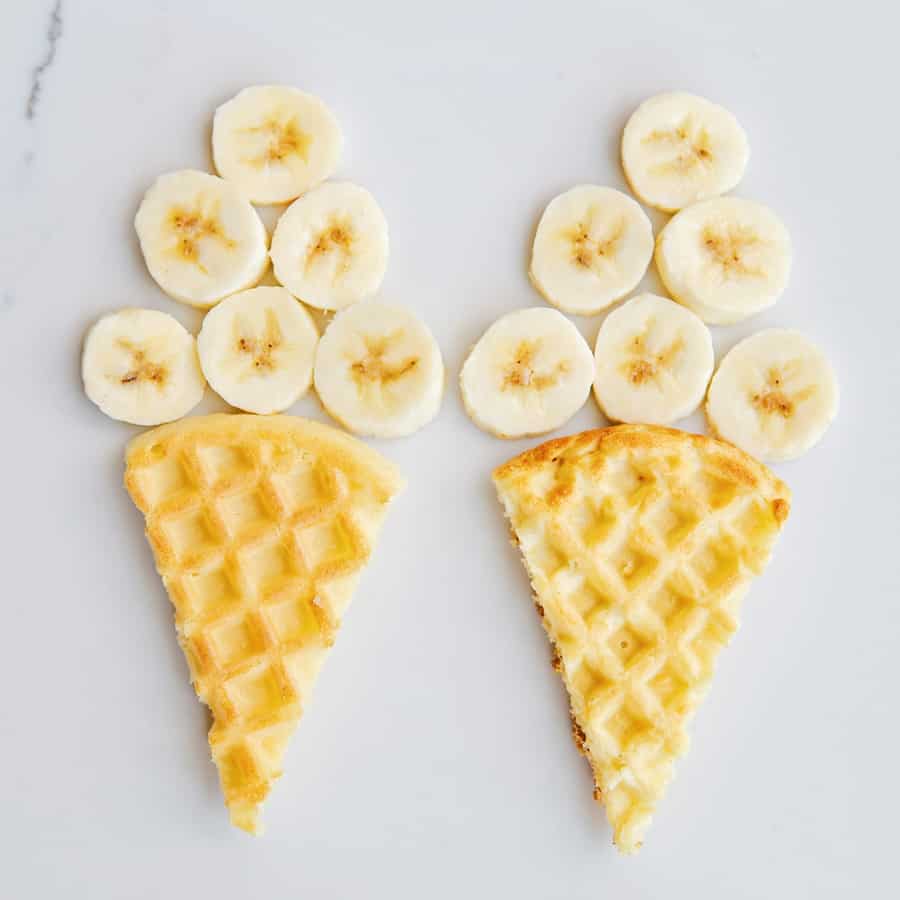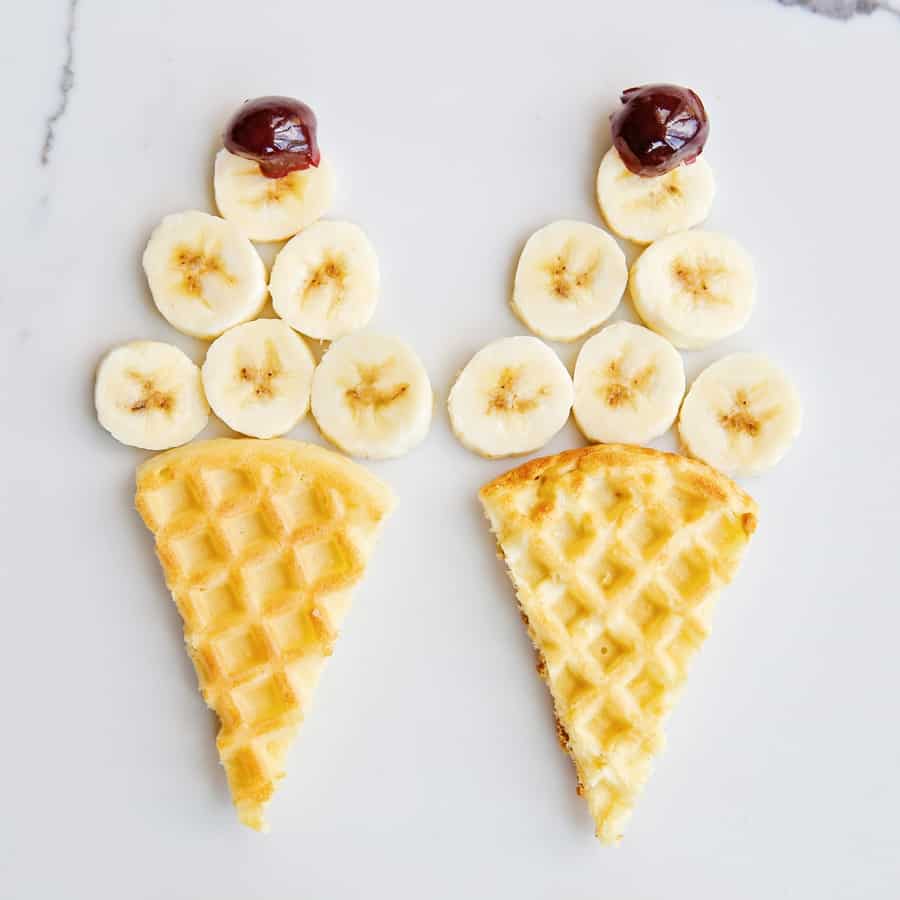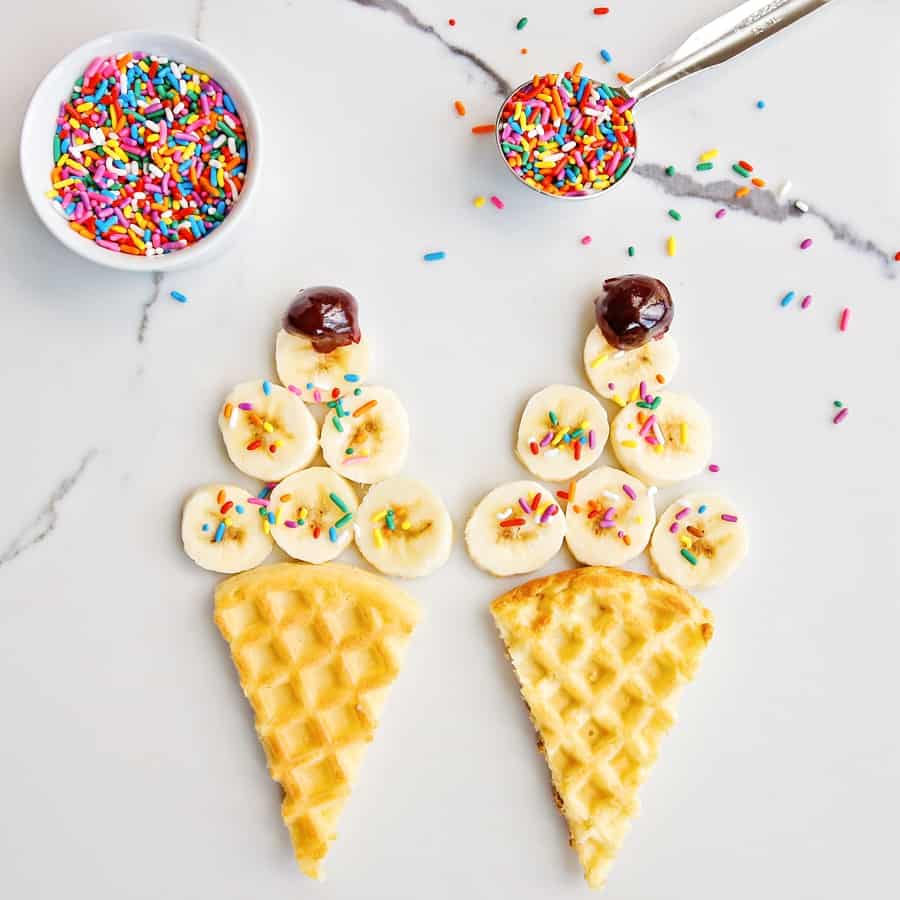 You might also like: