By using this site, you agree to our Terms of Use. This post may contain affiliate links. Read our disclosure policy.
Follow us on Instagram for more fun food ideas for kids!
We've had a fun summer of fun viral food trends thanks to TikTok like whipped lemonade and pop it chocolate. But now frozen honey is the latest that's taken over this entertaining social media platform.
How do you make Frozen Honey?
Making frozen honey is as simple as it sounds! All you need to do is pour pure 100% honey into a water bottle and freeze it.
We first saw this trend on TikToker's @daveyrz's account who showed us that pouring honey into a water bottle and freezing it doesn't freeze the honey to a rock-solid state. According to @daveyrz, this only works on pure honey, because of the high sugar level. Honey that is not 100% pure raw honey WILL crystallize and freeze.
We tried the frozen honey trend ourselves but found that freezing it straight into the plastic squeeze bottled worked just fine. So we didn't bother with the extra step of adding it to an empty water bottle. Make sure you freeze plastic and not glass bottles of honey! Also make sure to take off the lid before freezing as the honey might expand and make the lid super hard to remove!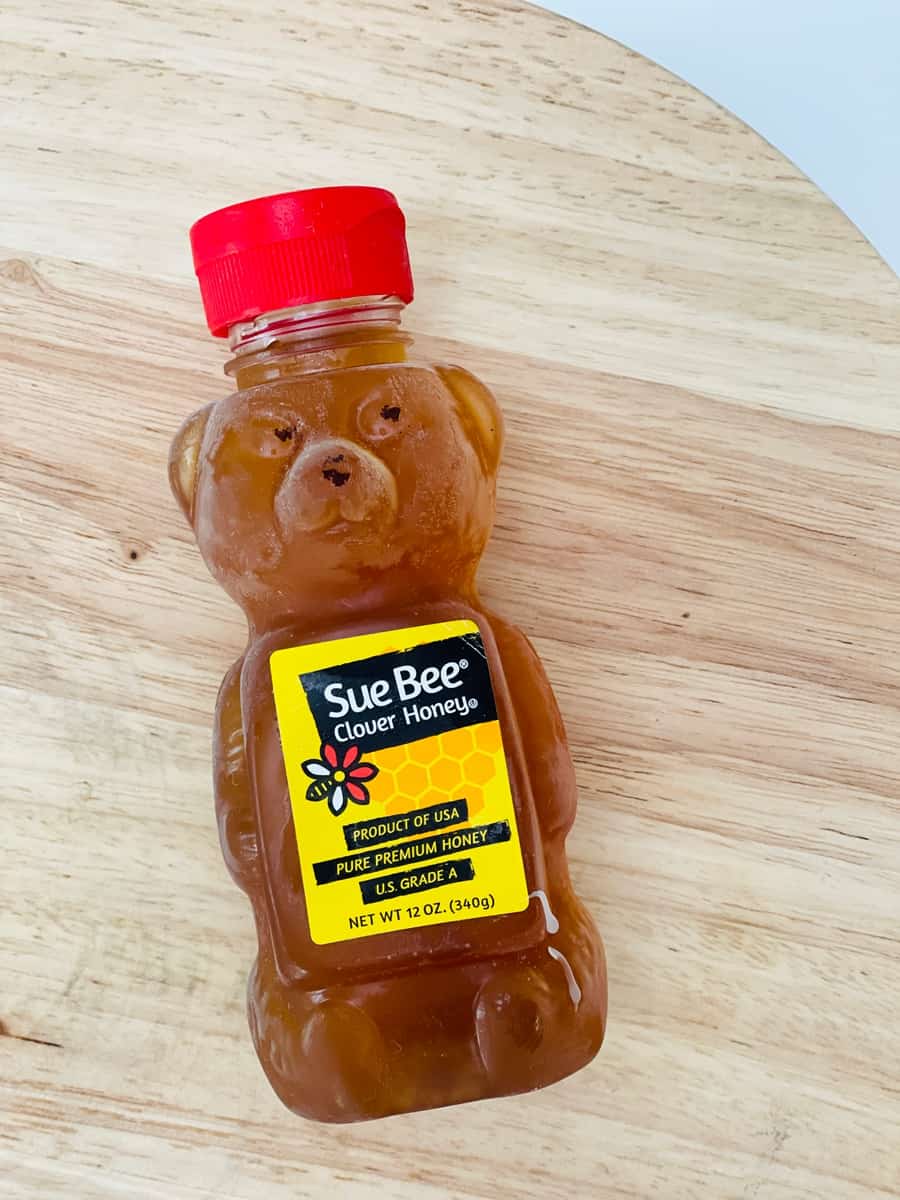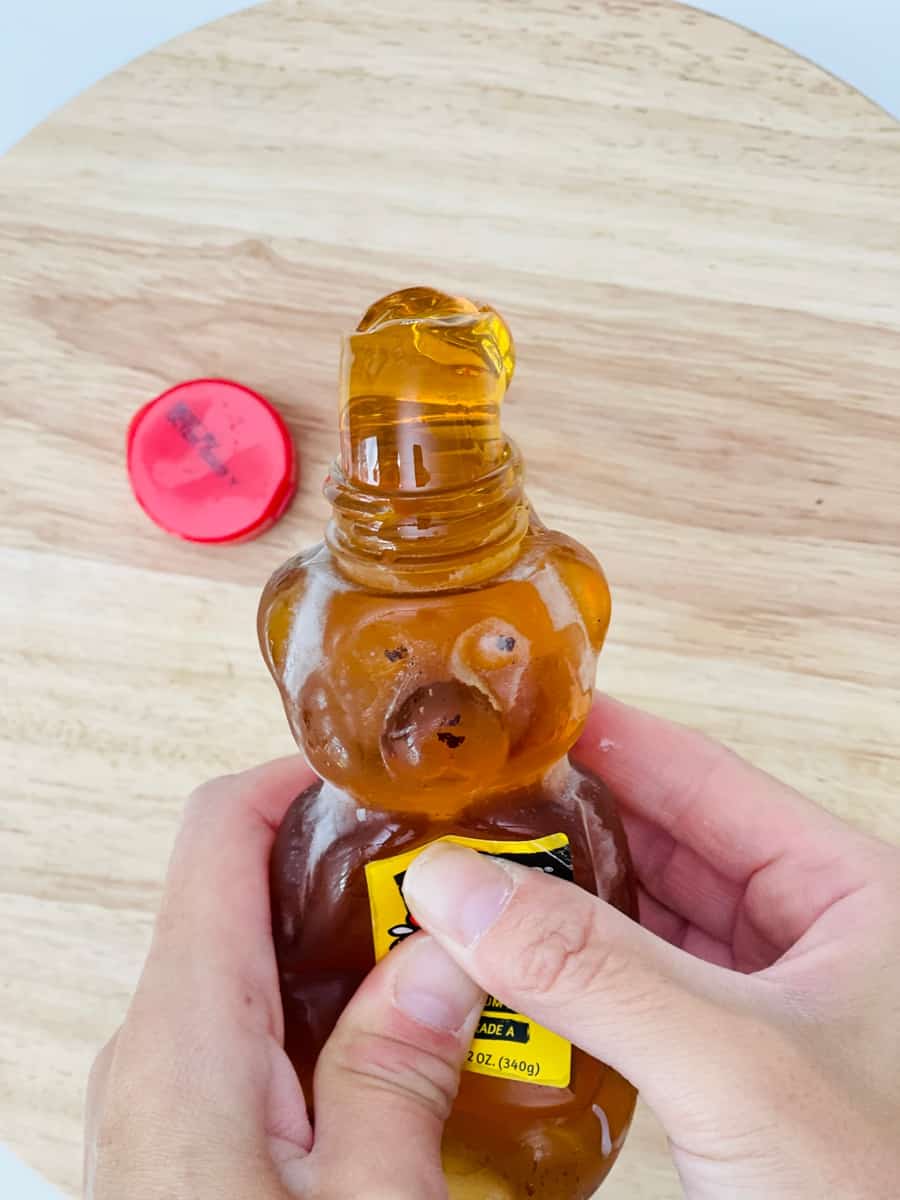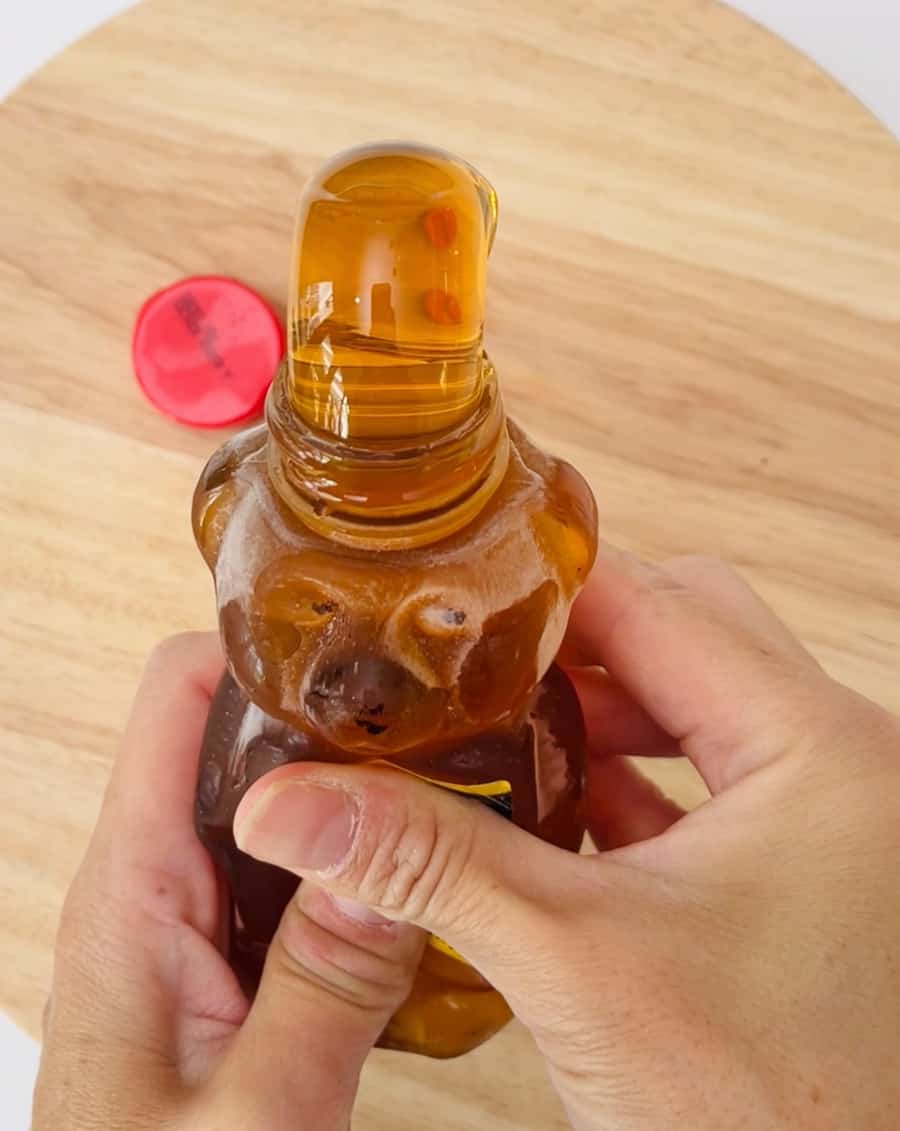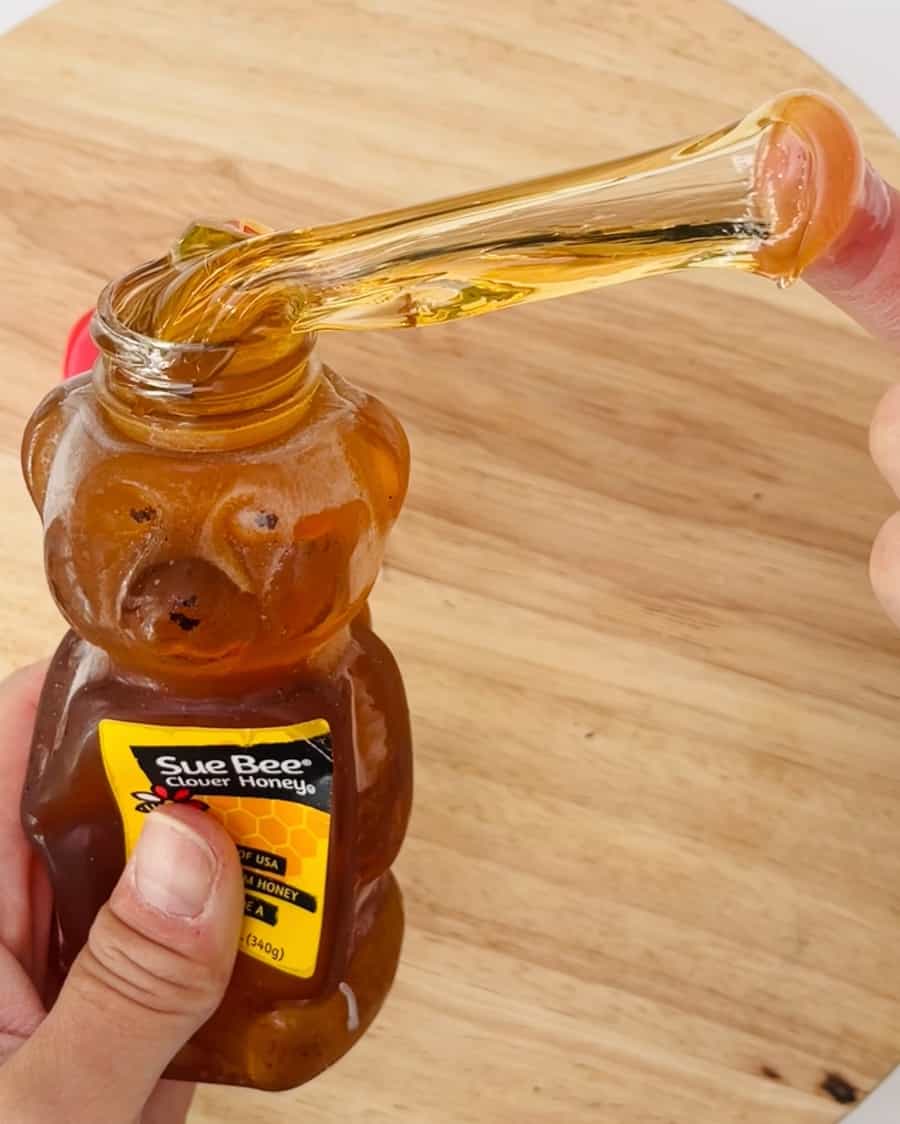 Does honey freeze?
We checked this theory out by doing some digging and found out from the Foodguys that as a matter of fact, pure honey will not freeze below unless it's at least below a temperature of -4F. Home freezers typically freeze at -4C so that's why so many are seeing the honey jelly like consistency on TikTok vs. a frozen crystallized honey form.
We made sure our honey was pure by checking the ingredients on the back of the bottle and there was only one ingredient listed "unfiltered honey." No other ingredients were listed so we felt sure our honey was 100% pure.
What does frozen honey taste like?
Videos trending on the #frozenhoney hashtag currently at 174MM on TikTok show satisfying video clips of people squeezing fresh frozen honey out of a water bottle in a vicious honey jelly like consistency and taking a satisfying bite out of it.
People describe it as eating candy, which of course makes sense because of honey's naturally high sugar content.
We tasted our frozen honey and thought it tasted very sweet (since it IS honey after all but maybe freezing brings out the sweet even more?). My kids thought the consistency tasted like "sweet slime." and I thought it had an interesting sticky sweet and thick viscous texture.
TikTokers are even trying the frozen honey trend with half corn syrup and honey, maple syrup and even Kool-Aid!
The latest viral food trend to take over TikTok is a frozen honey, and the simplicity is worth trying! We love a good food trend, and this is definitely one to try. Summer is all about having fun with food, and this is the perfect way to do that!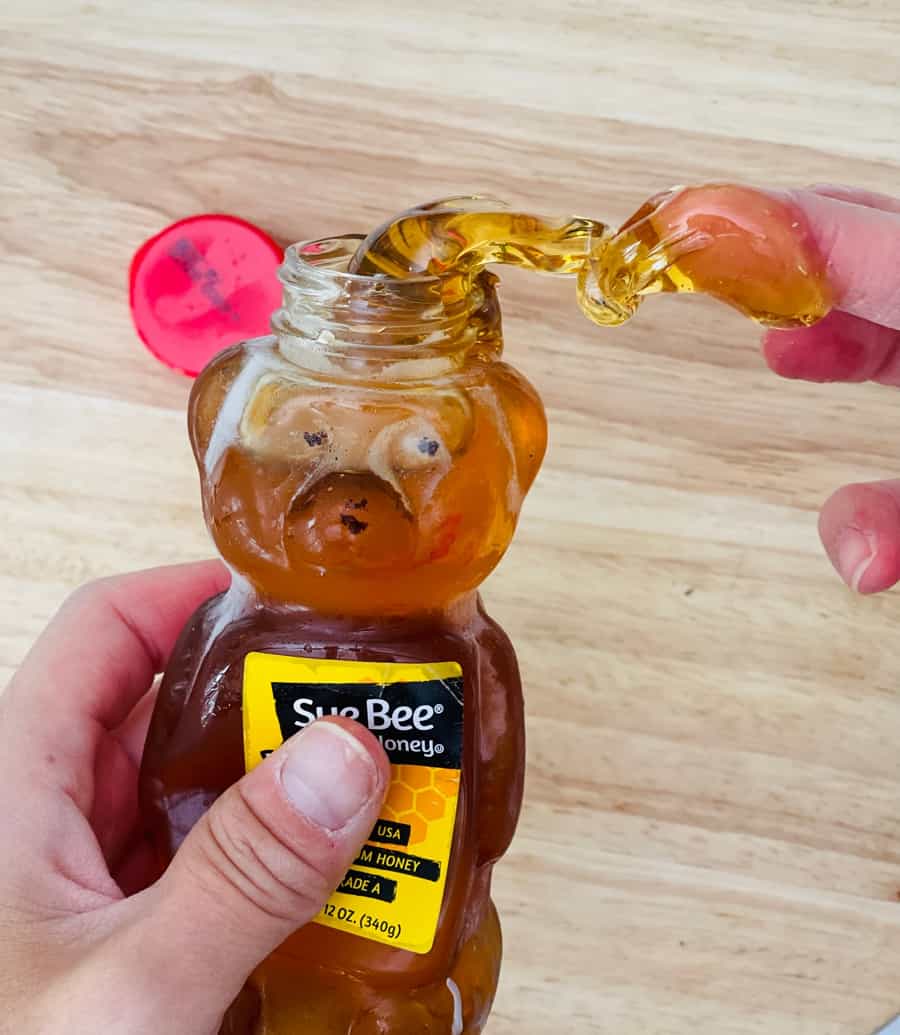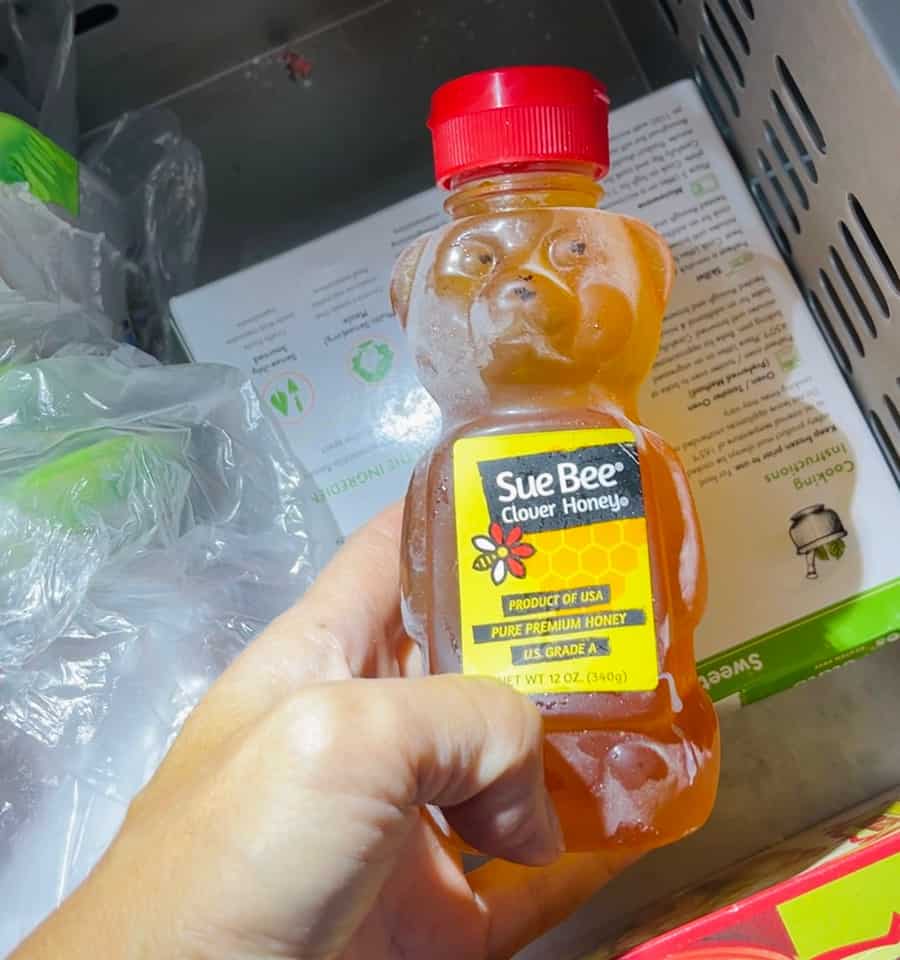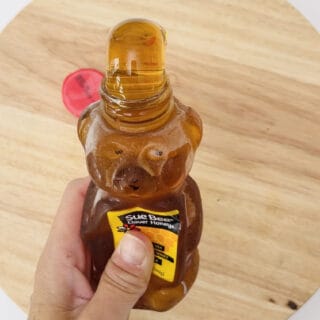 Frozen Honey Recipe
Frozen Honey Is The Most Satisfying Summer TikTok Food Trend
Ingredients
1

plastic honey jar container of honey
Instructions
Take the lid of your plastic jar of honey and place inside the freezer for 24 hours.

Take out and of the freezer, let it sit at room temperature for several minutes to take the chill out or run warm water over the bottle.

Squeeze the honey out and take a bite! We actuall just used a blunt nife to cut pieces.

If you get honey that is in a glass jar or wide mouth container you can add it to a small water bottle first and then freeze that iinstead.
In the meantime, check out more viral TikTok Food Trends: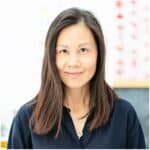 Agnes Hsu is a mom of three and has been inspiring parents and kids to get creative with easy activities and family friendly recipes for over 10 years. She shares her love for creative play and kids food to her 2MM+ followers online. Agnes' commitment to playful learning and kindness has not only raised funds for charity but also earned features in prestigious nationwide publications.