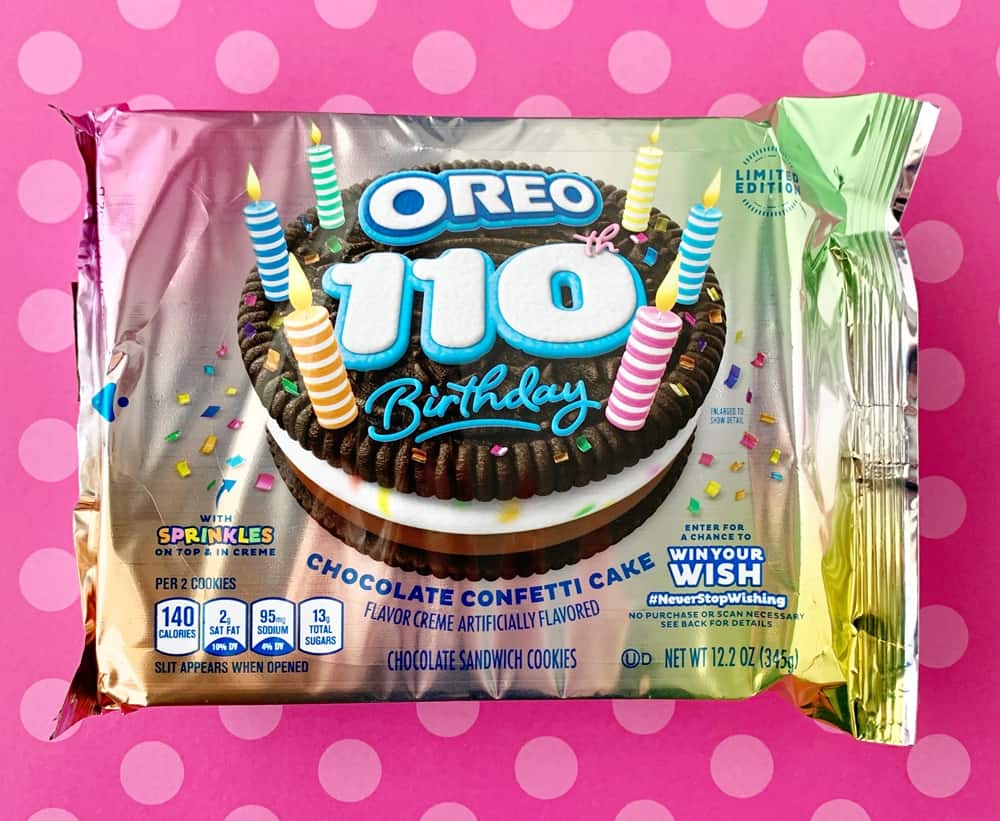 By using this site, you agree to our Terms of Use. This post may contain affiliate links. Read our disclosure policy.
Follow us on Instagram for more fun food ideas for kids!
We Oreo fans feel lucky to have already had two new flavors introduced and now on store shelves earlier this month, Toffee Crunch and limited edition Ultimate Chocolate. Fortunately for us Oreo lovers, no birthday celebration is complete without the release of a new birthday flavor, chocolate + confetti + cake + sprinkles.
Limited edition Chocolate Confetti Cake is now available to purchase in stores beginning January 31. This celebration cookie is the perfect combo, featuring rainbow sprinkles both inside the cookie and in the classic cookie itself. It gets even better as the cookies are sandwiched with two layers of creme filling, the classic creme filling laced with sprinkles and the other a rich, chocolate cake-flavored creme.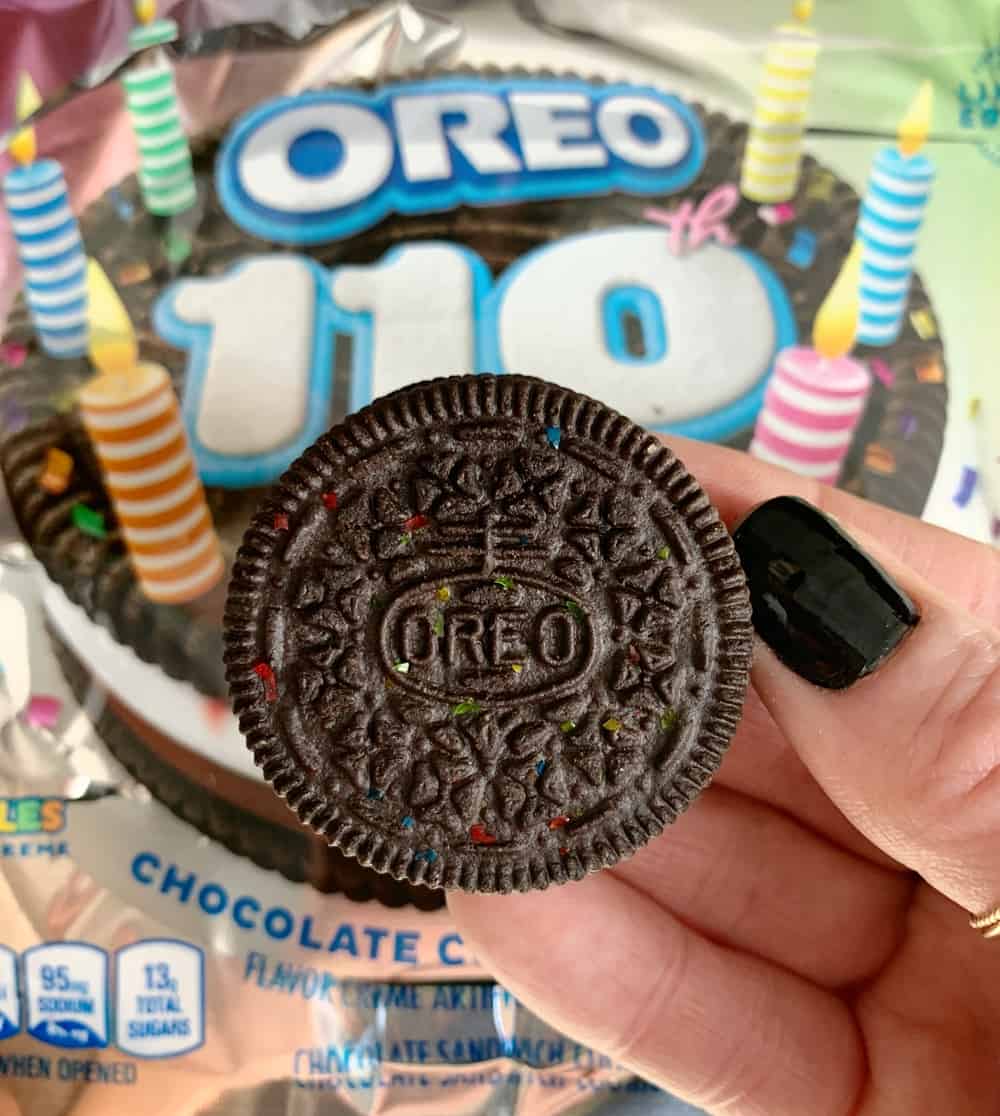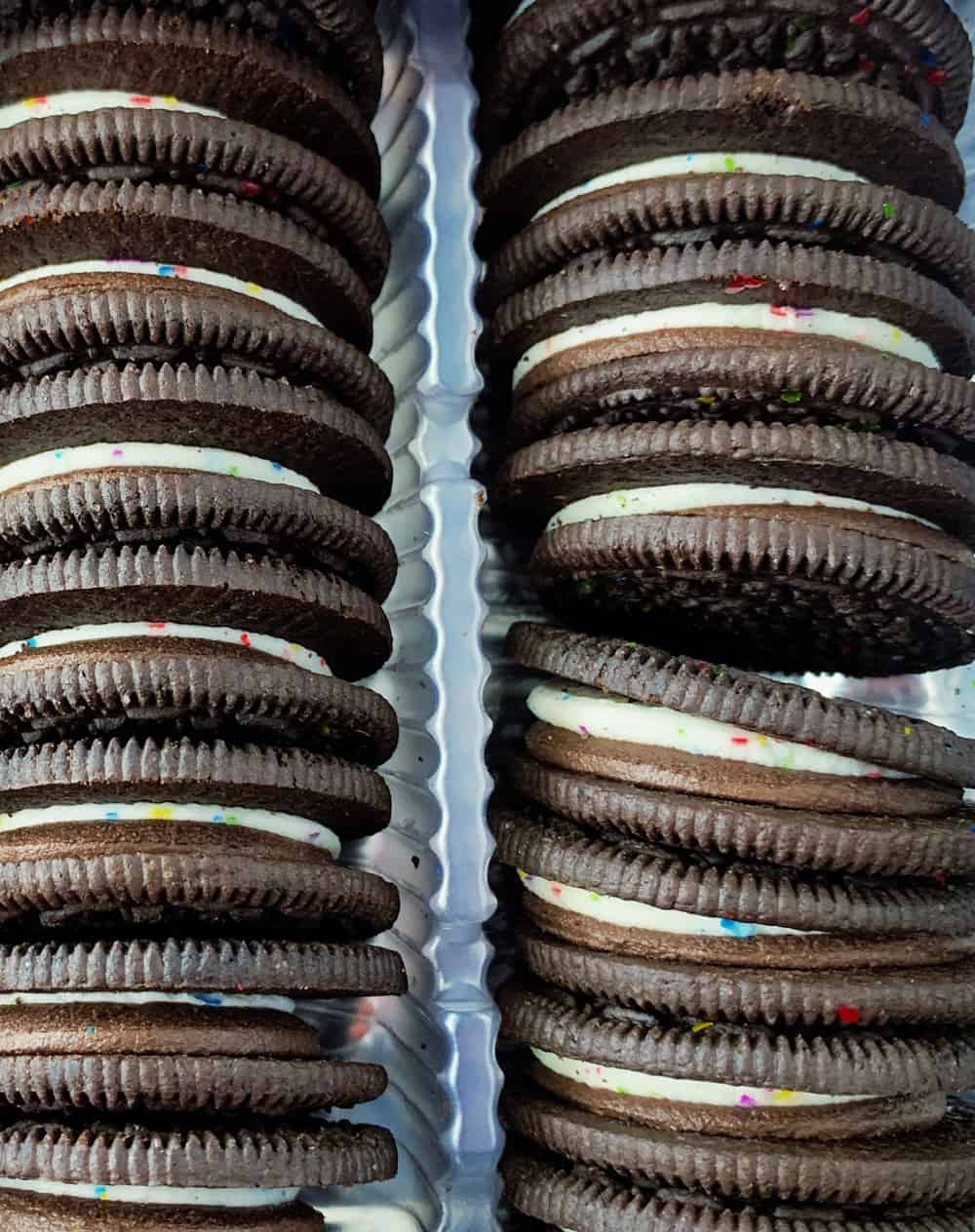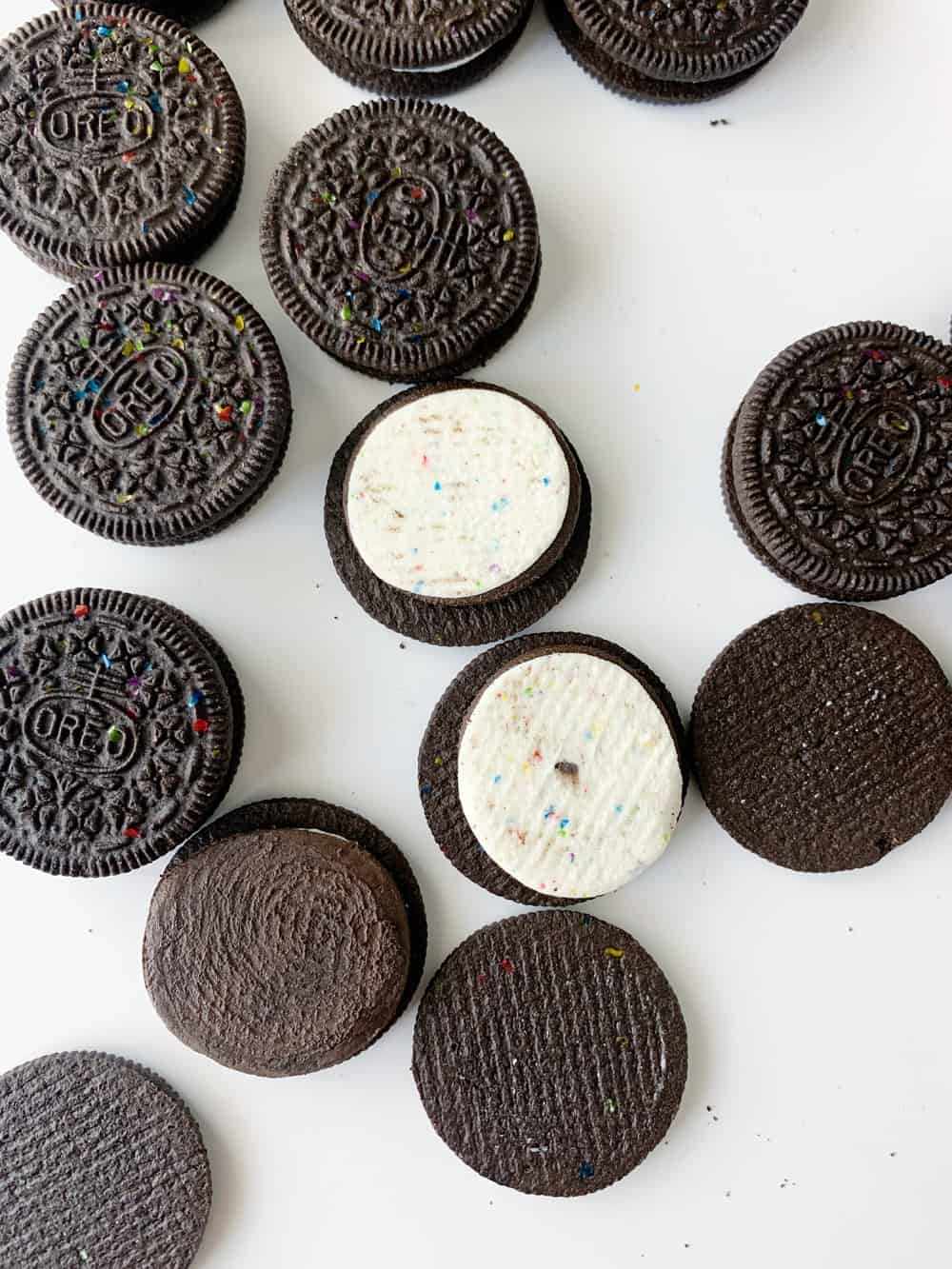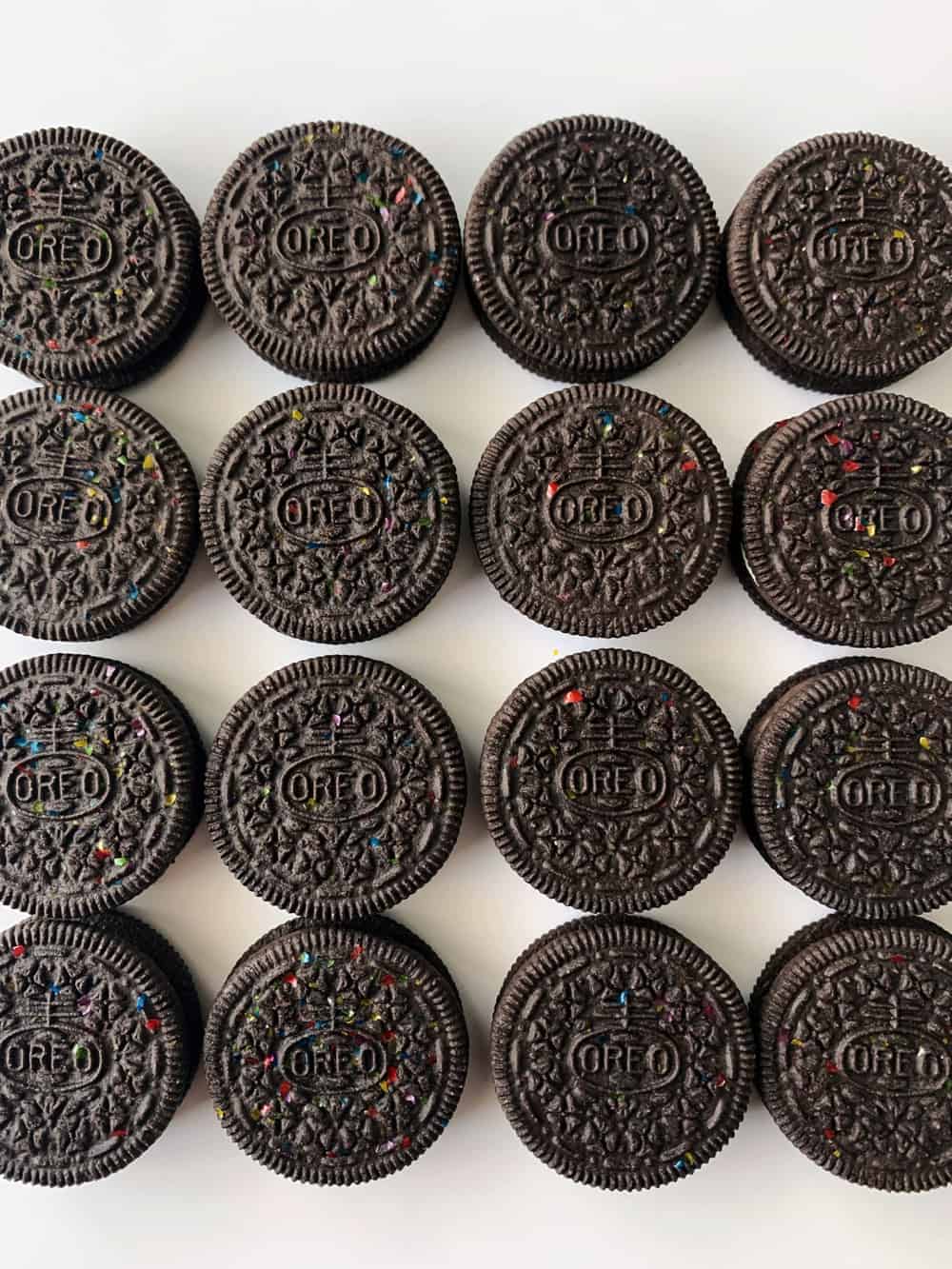 When Is Oreo's 110th Birthday?
Oreo's 110th birthday is March 6, 2022.
The popular cookie was first sold on March 6, 1912 by the National Biscuit Company to a grocery store in Hoboken, New Jersey.
The sale of this new limited-edition flavor is part of the company's goal to increase sales by $1 billion within the next year. Owned by Mondelez, the company has also announced it will be increasing prices by 6-7% beginning this month.
Of course, we had to try their limited edition birthday flavor. With sprinkles galore, it didn't take any convincing us, we headed to the store right away to buy the Chocolate Confetti Cake flavor. We were surprised to find out that this is also the first cookie flavor Oreo has used sprinkles both IN and ON the cookie! Check your local grocery store, ours was selling at $3.79 and about 24 cookies in each 12.2 ounce package.
With a glass of milk and celebratory cookies for a mid-morning snack, we tried the birthday cookie and here are our thoughts on the flavor.
What Does the Oreo Chocolate Confetti Cake Flavor Taste Like?
It smells just like a vanilla birthday cupcake. However, once you bite into the cookie, the chocolate flavor dominates over the vanilla-flavored creme. With a double layer of creme, it's smooth throughout and very tasty. Without being able to see the sprinkles in the cookie or classic creme filling, you wouldn't even know they were there as they have no texture or flavor. Overall, we enjoyed them and they're definitely worth celebrating!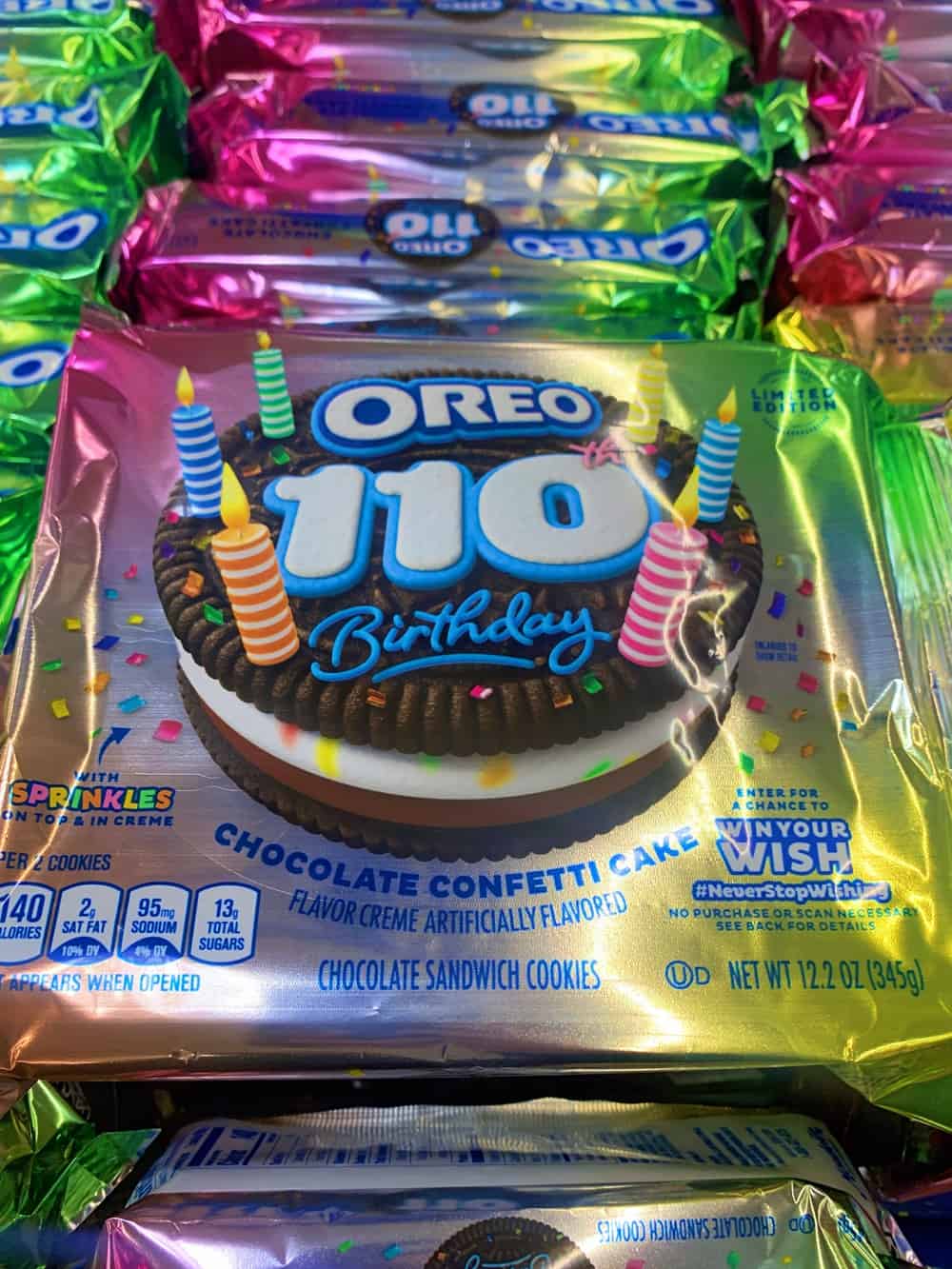 How Can I Celebrate and Have a Chance to Play the Oreo Sweepstakes?
Oreo will also be celebrating their birthday through special sweepstakes dedicated to granting wishes, instant wins, a new television spot, and grand prizes including a chance to win an Oreo baking class with pastry pro Dominique Ansel, a basketball experience with AT&T Slam Dunk Champion Dwight Howard, a lifetime supply of Oreo cookies, the vacation of your dreams, a space kit for dunking in the milky way, and more. To enter the sweepstakes, fans can go to their website or scan the code on any package of Chocolate Confetti Cake Oreos. The contest ends March 31, 2022. To choose your favorite wish and a chance to win, visit here.
Stay playful!
You Might Also Like
Oreo Cookie Ice Cream Sandwich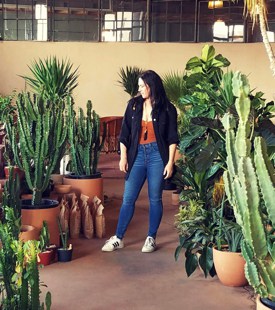 Jodi is a fun-loving mom of two boys, ages 16 and 11, who live in Minneapolis, Minnesota. As a stay-at-home mom over the years she has taken on the role of renovating just about every space in their home. She enjoys photography, being a brand partner for Young Living essential oils, sports, reading, crafts, exercise, cooking, plants and gardening. Her love language is acts of service and she's an Enneagram type two, wing three. Follow her on Instagram @jodileigham