By using this site, you agree to our Terms of Use. This post may contain affiliate links. Read our disclosure policy.
Follow us on Instagram for more fun food ideas for kids!
The much-anticipated return of the McDonald's Shamrock Shake in 2023 had us running to the nearest outlet to get our hands on this seasonal delight. We couldn't wait to find out if it lived up to our memories of its delicious flavor!
It's baaaaaaack!! It's the time of the year that McDonald's brings out the Shamrock Shake to help celebrate St. Patrick's Day. The Shamrock Shake, along with its new minty companion, the Oreo Shamrock McFlurry, made a comeback on February 20th, prompting enthusiastic responses on social media and beyond.
As expected, the American public is thrilled to have the green treat back in time for St. Patrick's Day. We were one of those many fans and had to rush out to our local Micky D's to try this frozen green treat!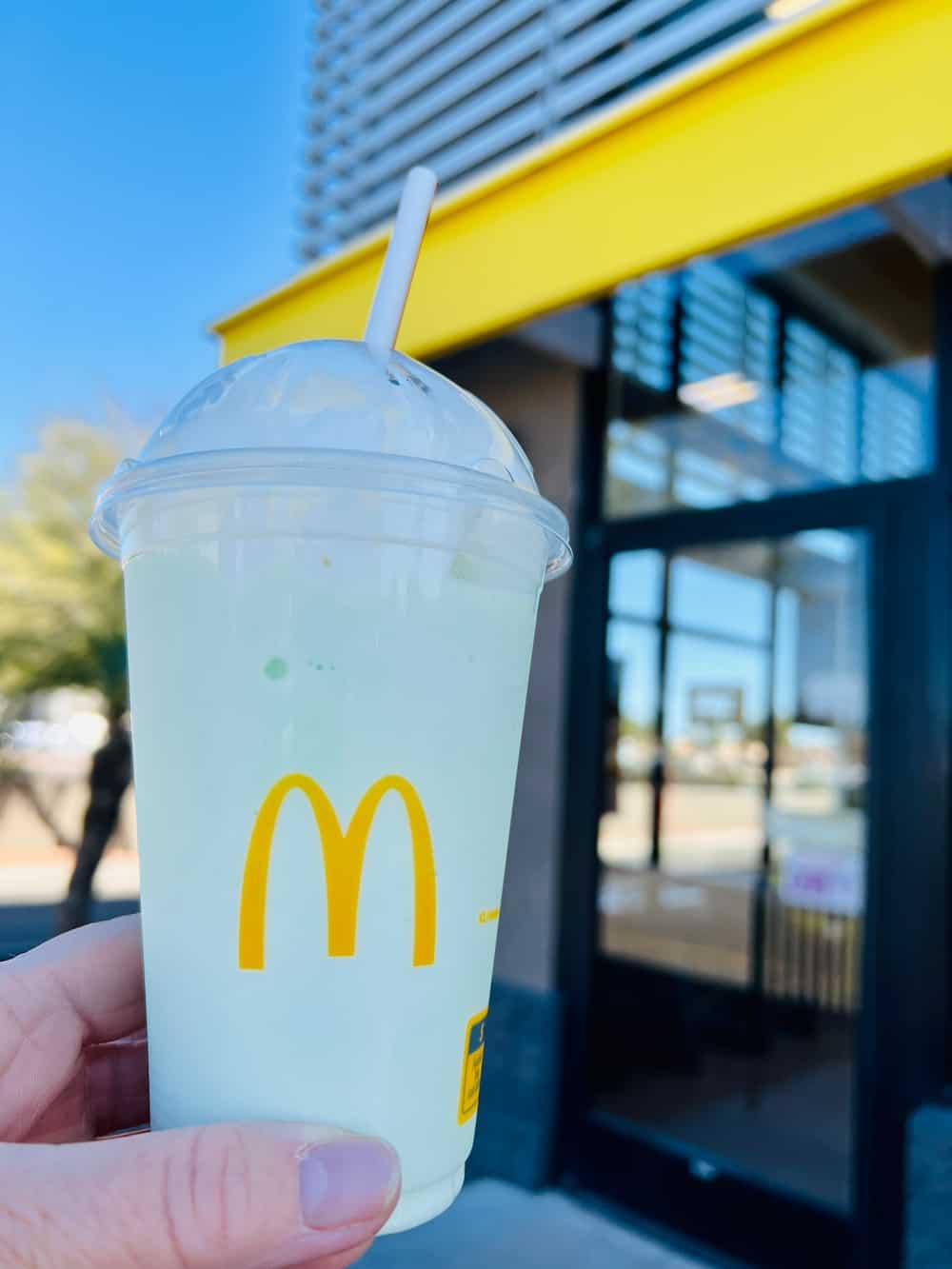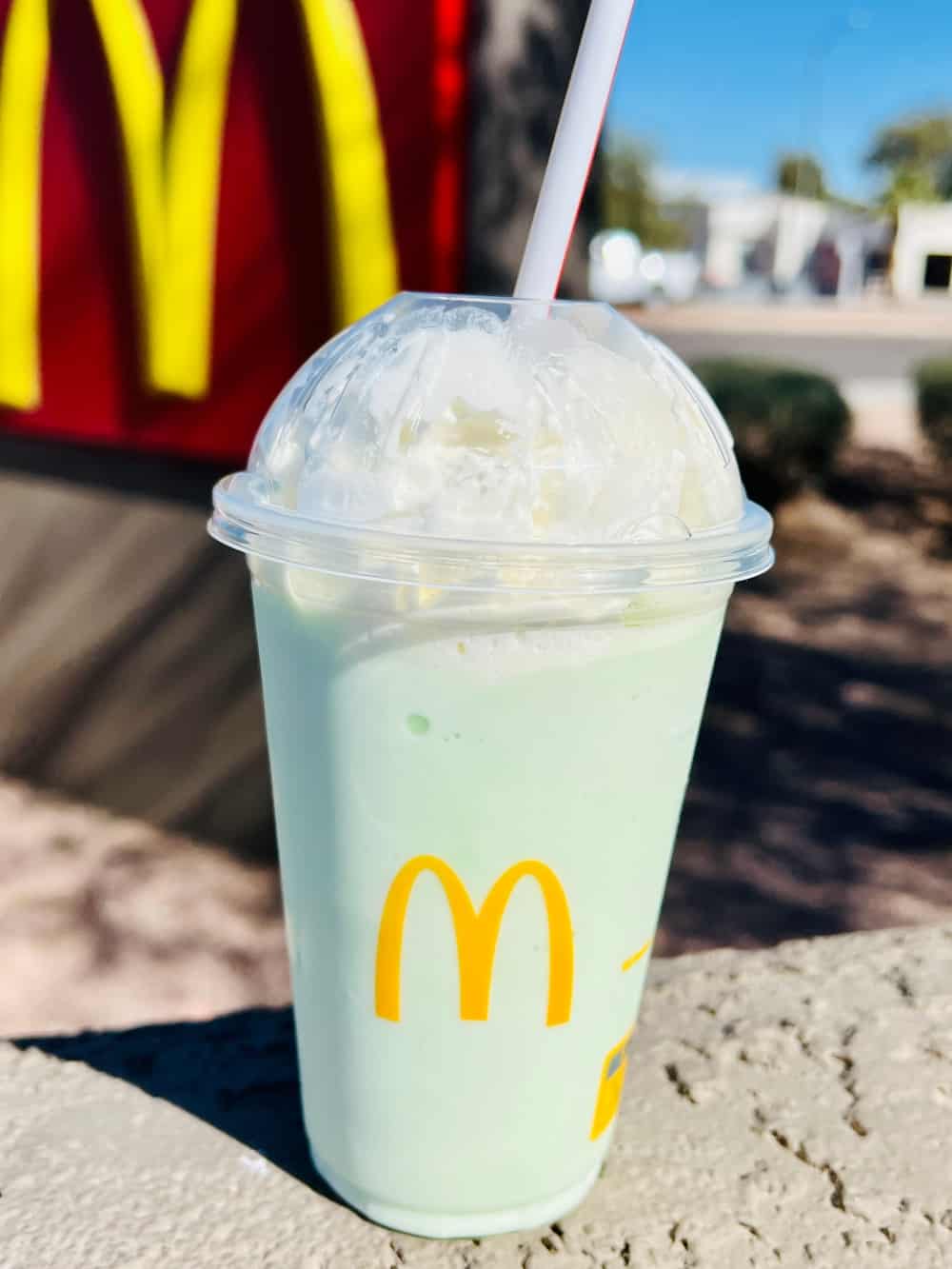 What is McDonald's Shamrock Shake?
The Shamrock Shake has been a popular seasonal item at McDonald's since it was first introduced in the 1970s. It has become a beloved tradition for many McDonald's customers who eagerly await its return each year.
The Shamrock Shake is crafted from the chain's vanilla soft serve, blended with a minty syrup, and topped with a light whipped cream. The iconic green delight is offered in limited quantities and comes in three sizes: small, medium, and large
If you choose the Oreo Shamrock McFlurry, which debuted in 2020, you'll receive a mixture of vanilla soft serve, Shamrock Shake syrup, and crumbly Oreo cookie pieces in place of the whipped cream. This particular treat is only available in one size and is accompanied by the unique square-handled spoon.
How does Shamrock Shake Taste Like?
This St. Patrick's Day shake is one of the best-looking, best-tasting, and most popular seasonal treats around.
The cup is filled with the perfect minty shade of St. Patrick's Day honoring green. It is cold, thick and super creamy with just the right amount of mint flavor. This delicious drink is topped with a generous swirl of whipped cream and it is the perfect way to make this treat complete.
Remember, the Shamrock Shake is only here for a limited time. Don't miss your chance, try one today!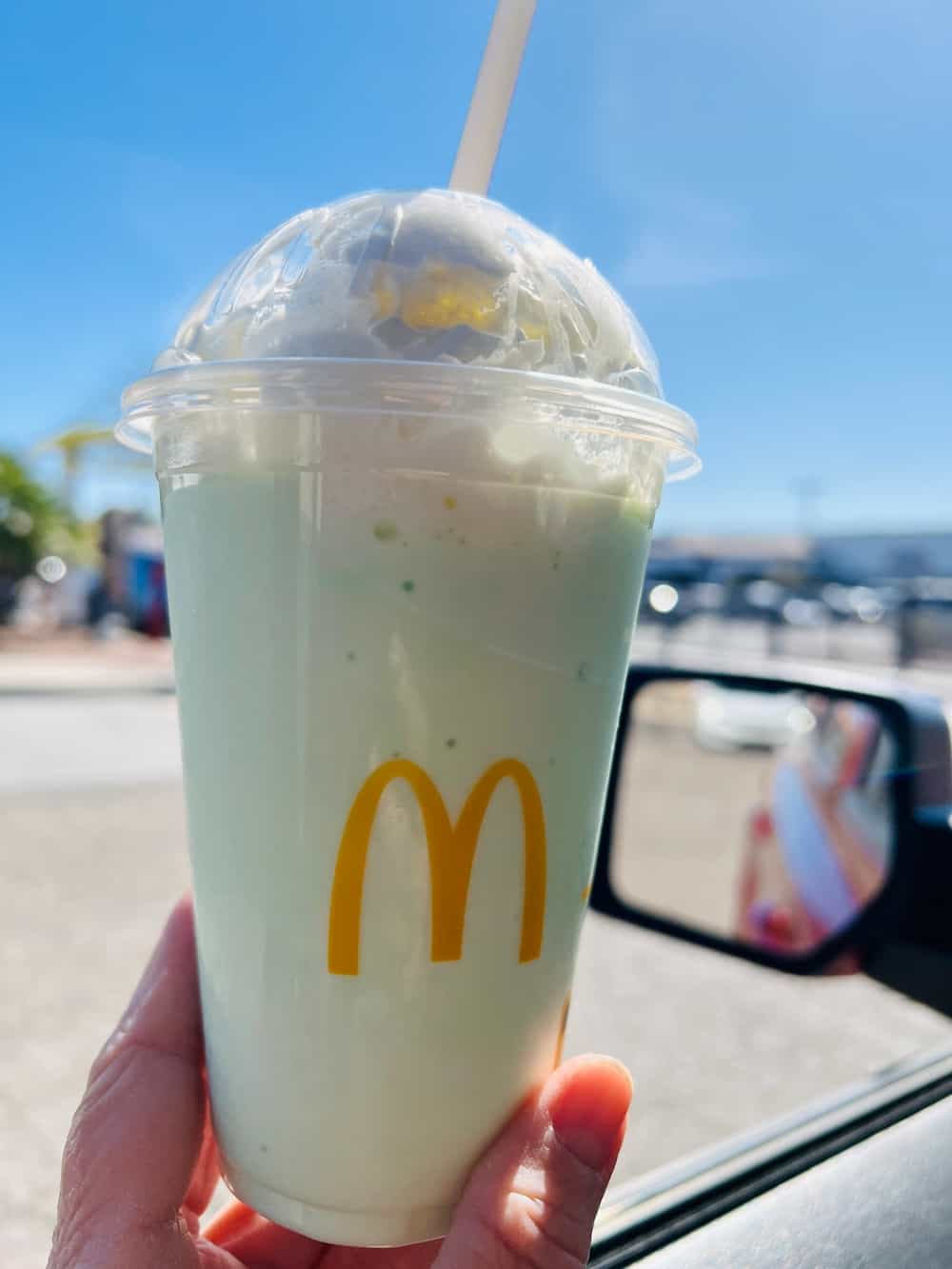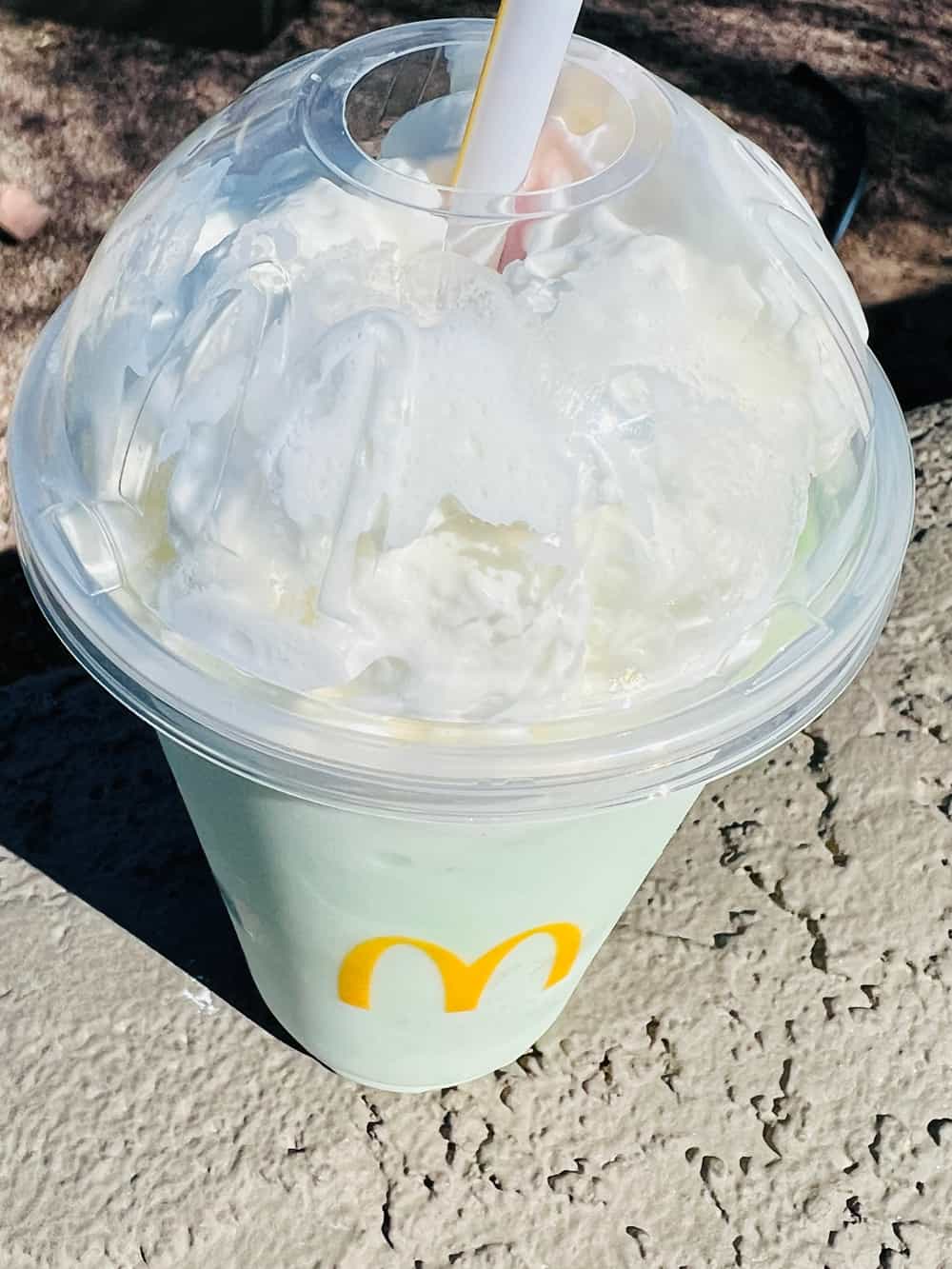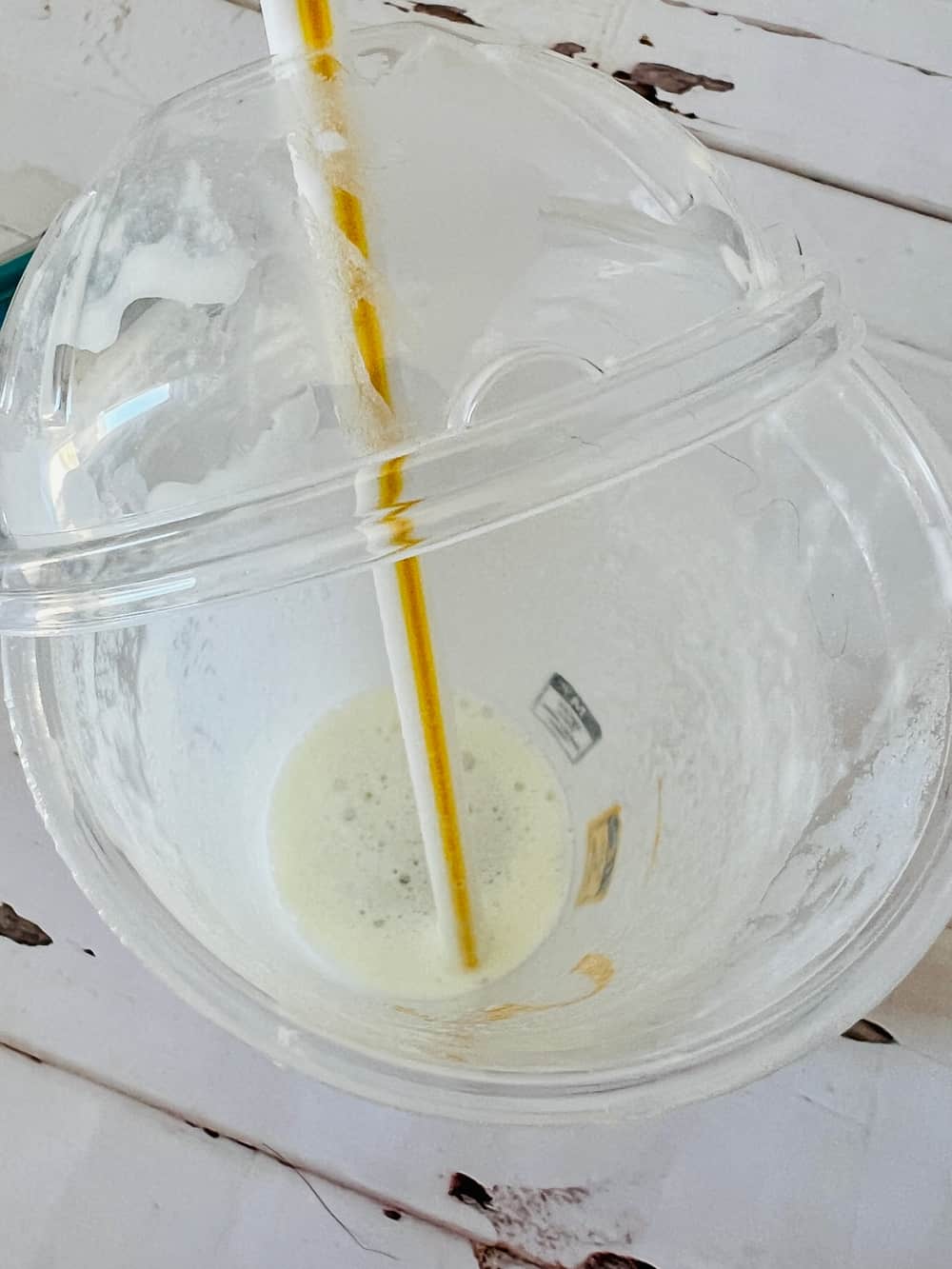 What are the ingredients in Shamrock Shake?
Vanilla soft serve
Shamrock Shake Minty syrup
Whipped Cream
What ingredients are in the Mint OREO Shamrock McFlurry?
Vanilla soft serve
Shamrock Shake Minty syrup
Oreo cookie pieces
What are the calories in Shamrock Shake?
The original Shamrock Shake is offered in a small, medium, large size and the small has 500 calories.
The Oreo Shamrock Shake has 560 calories in a regular size. It is only offered in one size.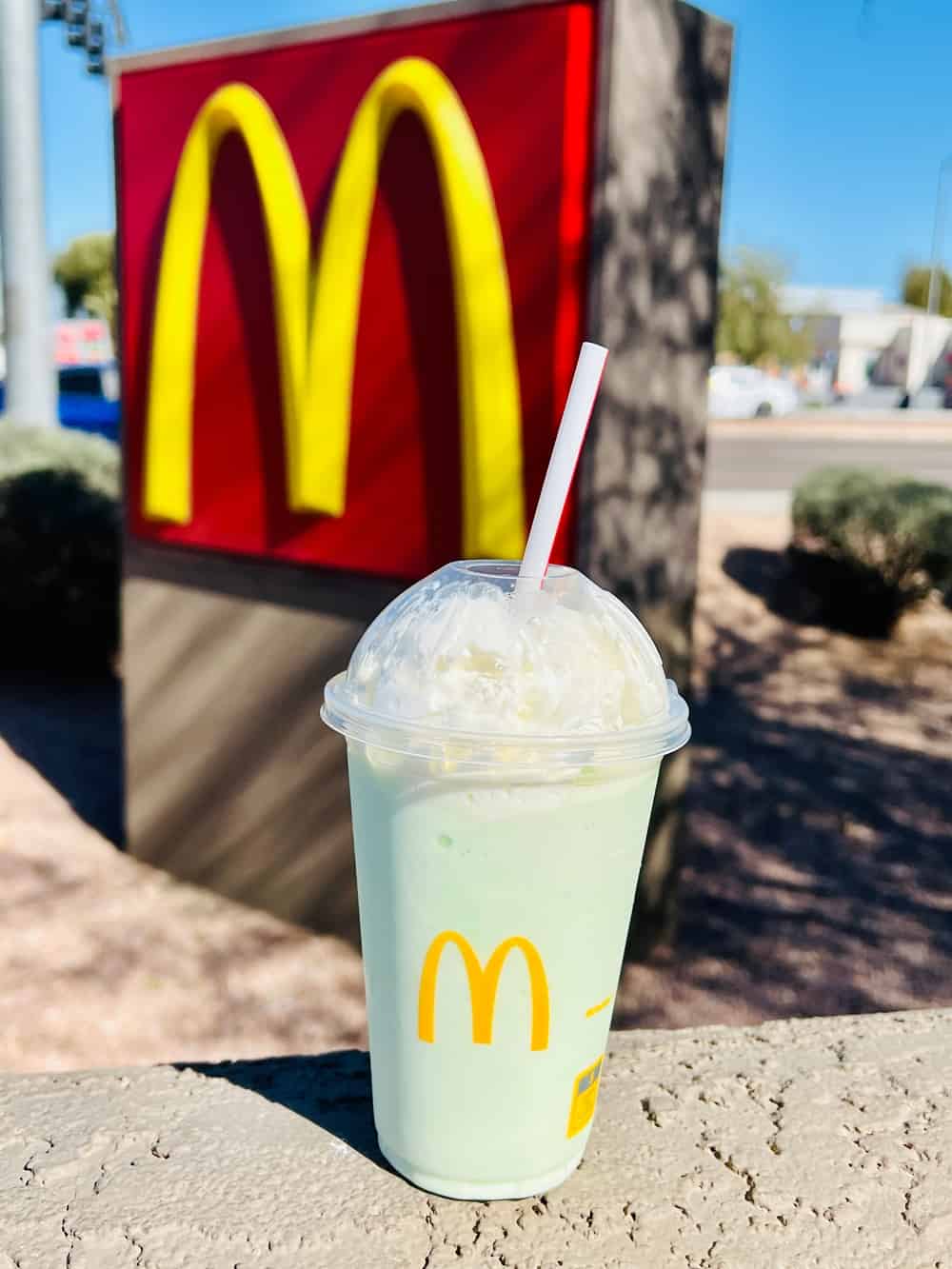 McDonald's Shamrock Shake Benefits A Good Cause
Not that we need another reason to rush out and indulge in this tasty green milkshake but did you know that the famed shamrock shake also does good?
The first Ronald McDonald House, which opened in 1974, was made possible in part by the Shamrock Shake, as its sales helped to raise the necessary funds. This charitable organization helps families stay together during difficult times, and its current goal is to establish, discover, and endorse initiatives that enhance the health and wellness of children. The charity has now expanded to encompass over 375 chapters.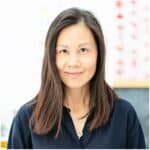 Agnes Hsu is a mom of three and has been inspiring parents and kids to get creative with easy activities and family friendly recipes for over 10 years. She shares her love for creative play and kids food to her 2MM+ followers online. Agnes' commitment to playful learning and kindness has not only raised funds for charity but also earned features in prestigious nationwide publications.