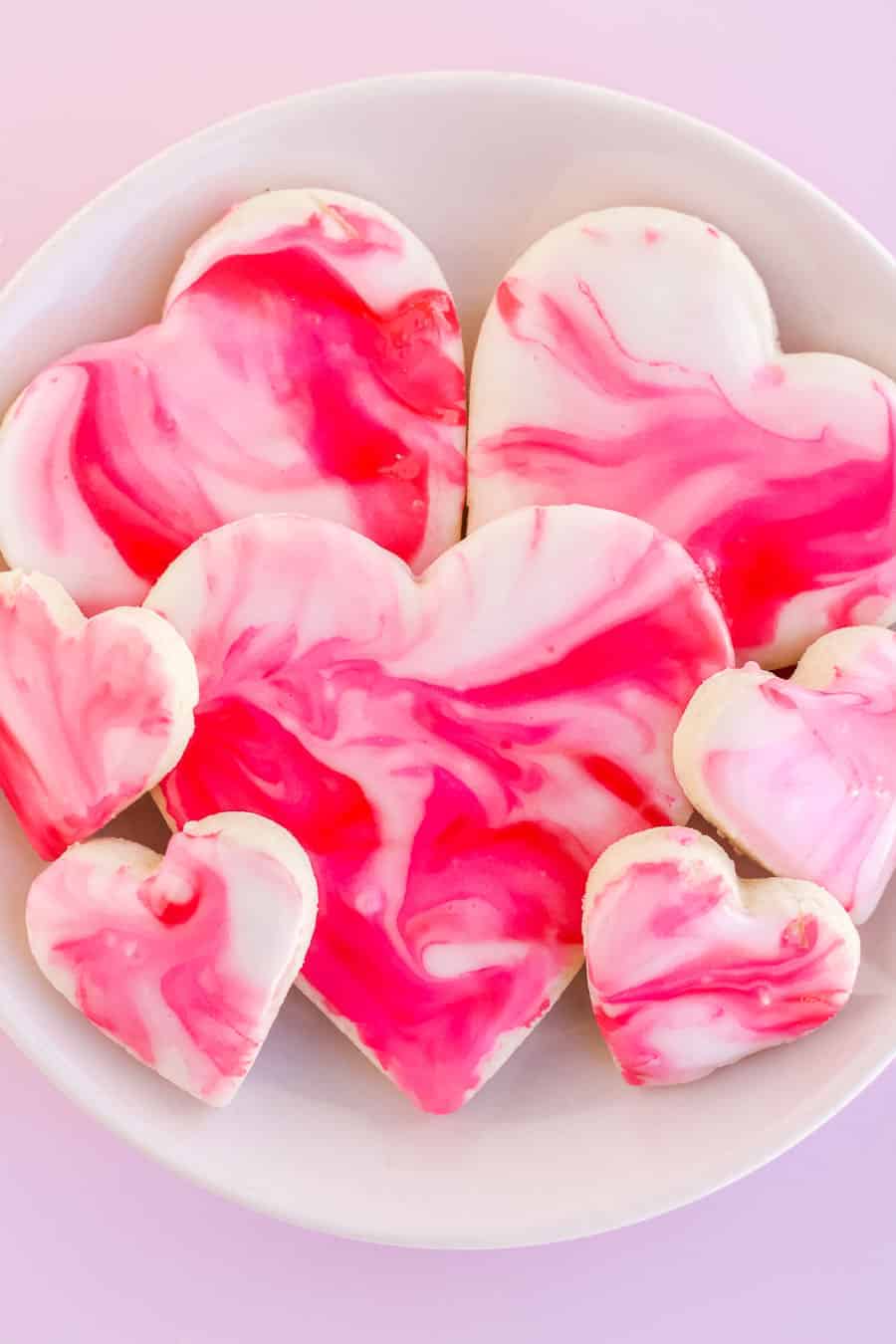 Photo Credit: MomFoodie
By using this site, you agree to our Terms of Use. This post may contain affiliate links. Read our disclosure policy.
Follow us on Instagram for more fun food ideas for kids!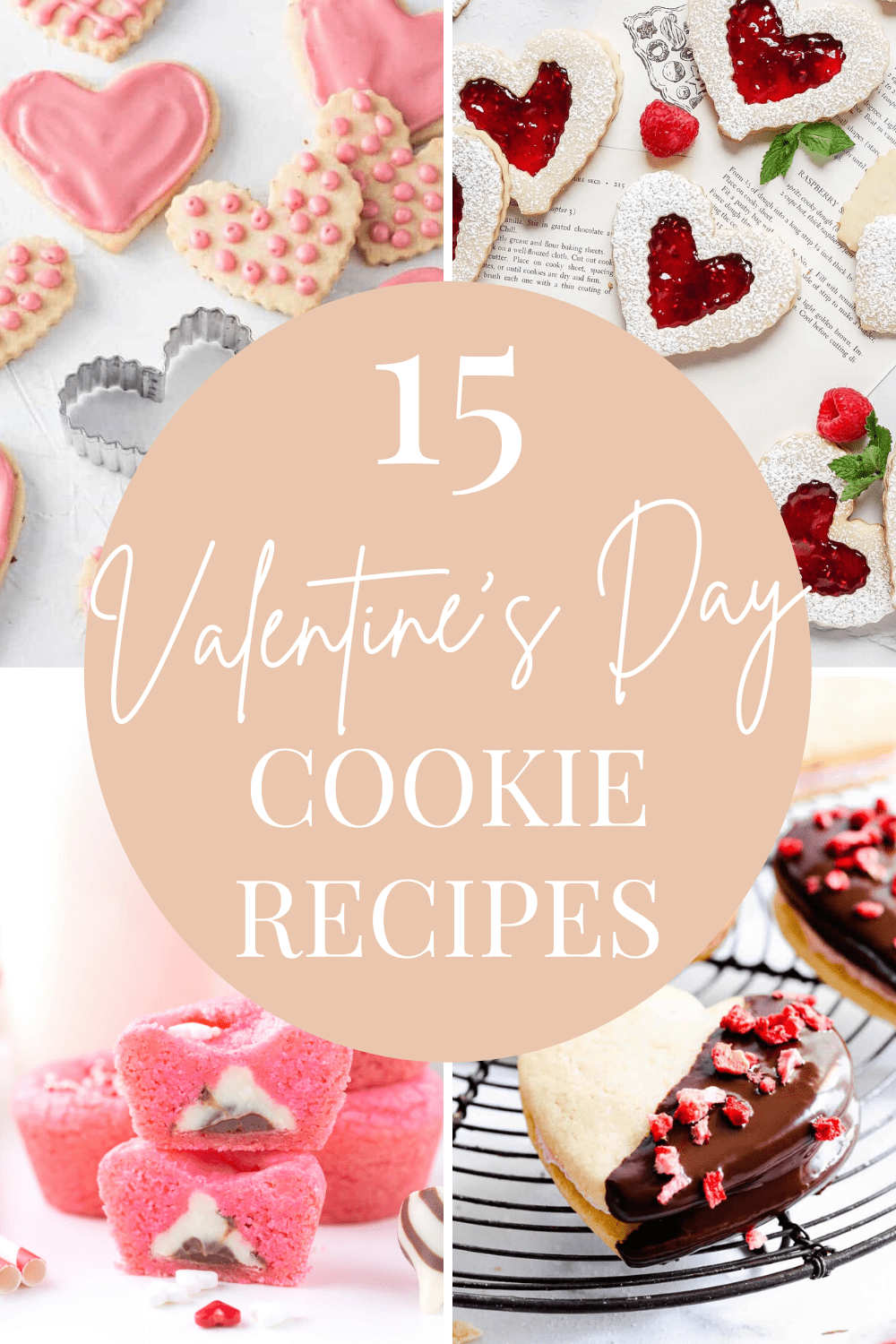 These Valentine's Day cookie recipes are the perfect sweet treat to celebrate the day with special people you love!
Whether you want to bake them together or give them away to your loved ones, these festive cookies taste and look so good, you might have to try a few different kinds!
With recipes like red velvet sugar cookies, valentine meringue cookies, strawberry cheesecake cookies, and so many more, everyone will love any of these delicious cookies!
You won't believe how easy these adorable heart waffles are to make with just 3 ingredients! Great for a class or kids' Valentine party.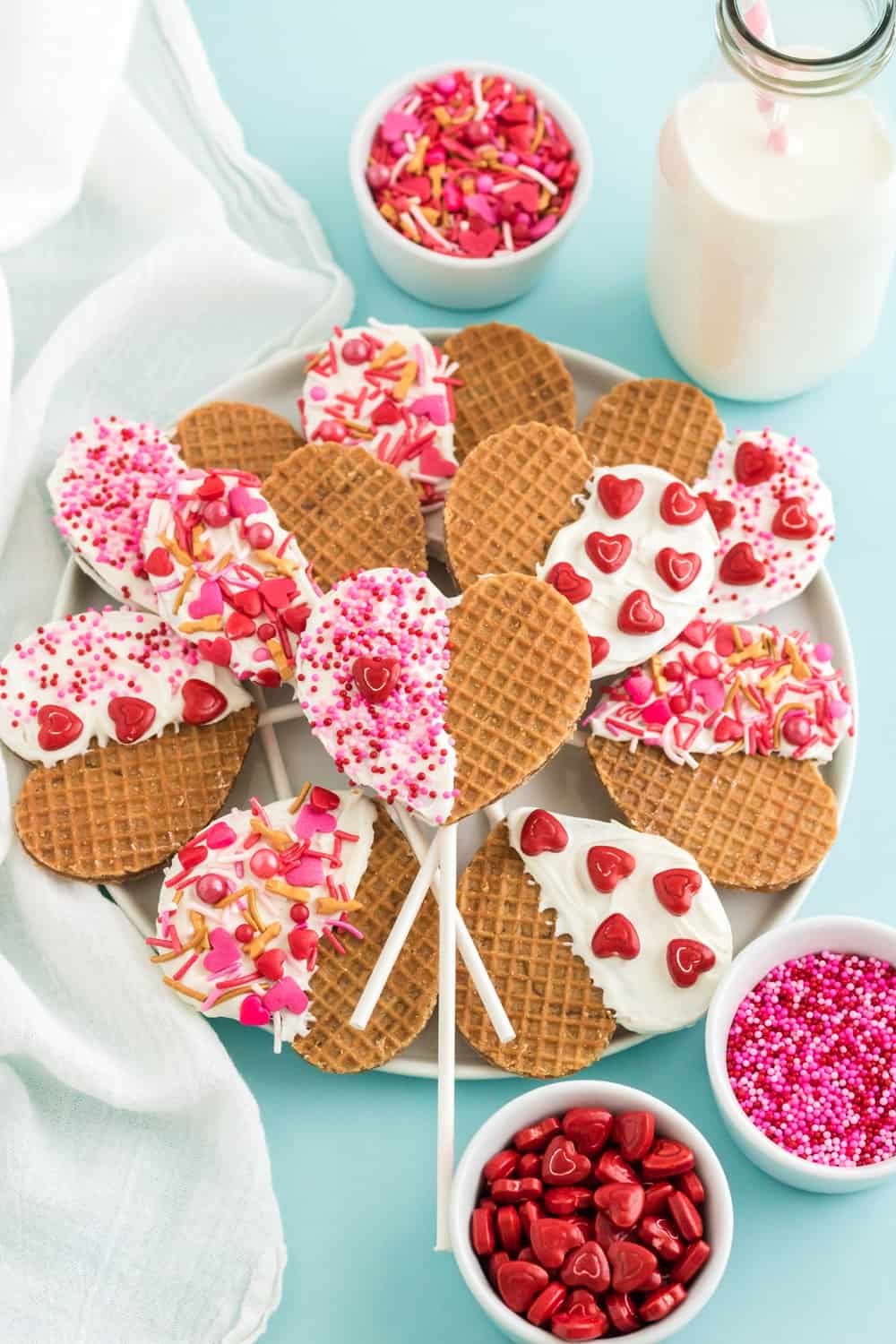 Make these cute as a button Valentine cookies to tell someone "I Gnome You."

These heart shaped raspberry linzer cookies are perfect for Valentine's Day! With a crumbly almond cookie base and filled with homemade raspberry jam, I promise you won't be able to stop eating them!

If you are looking for impressive Valentine's cookies recipes, this one definitely fits the bill. Nobody can say no thanks to homemade red velvet cookies!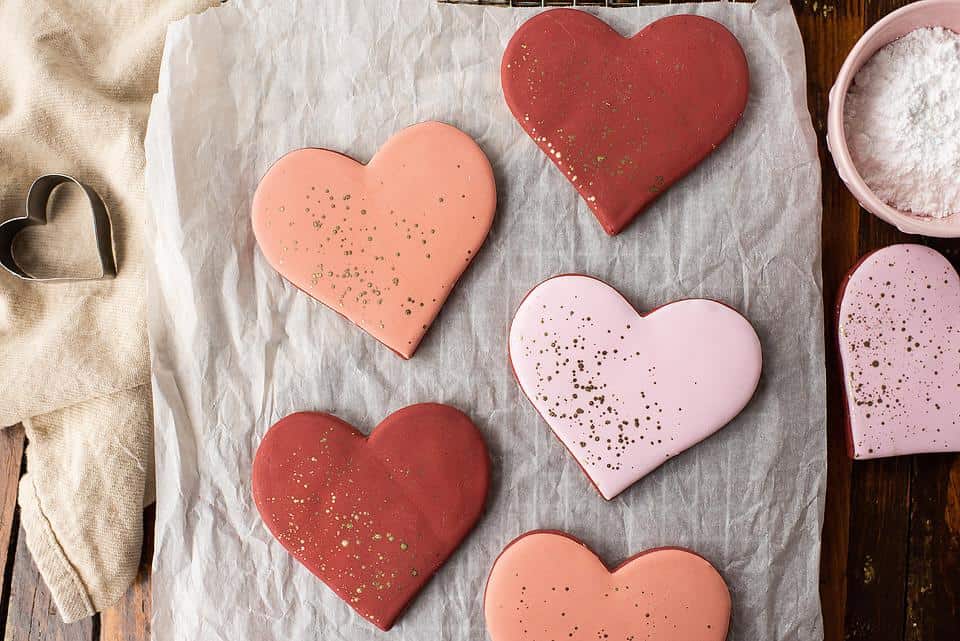 Valentine's Cookies are the perfect way to celebrate Valentine's day or the entire holiday season. These heart shaped cookies feature buttery shortbread, rich chocolate, and sugary sprinkles.
These strawberry cheesecake cookies are soft, buttery, and filled with real strawberry pieces in every bite. They are naturally flavored and stuffed with a delicious cream cheese filling!

These beautiful marble cookies have soft centers and crunchy edges. It's a mess-free easy recipe that requires basic ingredients available in every pantry.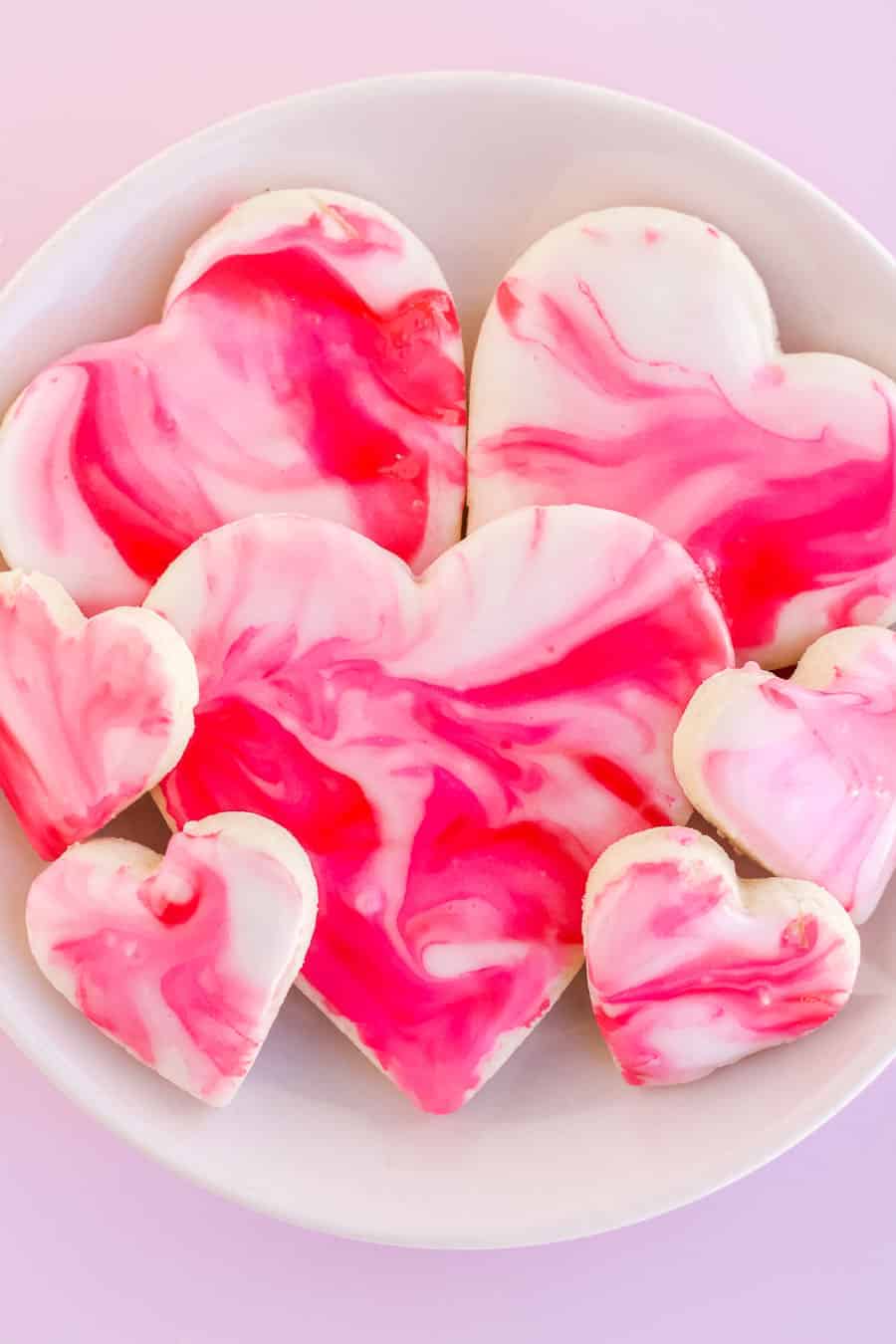 These Valentine Meringue Cookies are perfect if you are looking for a pretty gluten-free, nut-free, dairy-free Valentine's Day Treat. These little Pink Heart Meringues are sure to capture their hearts.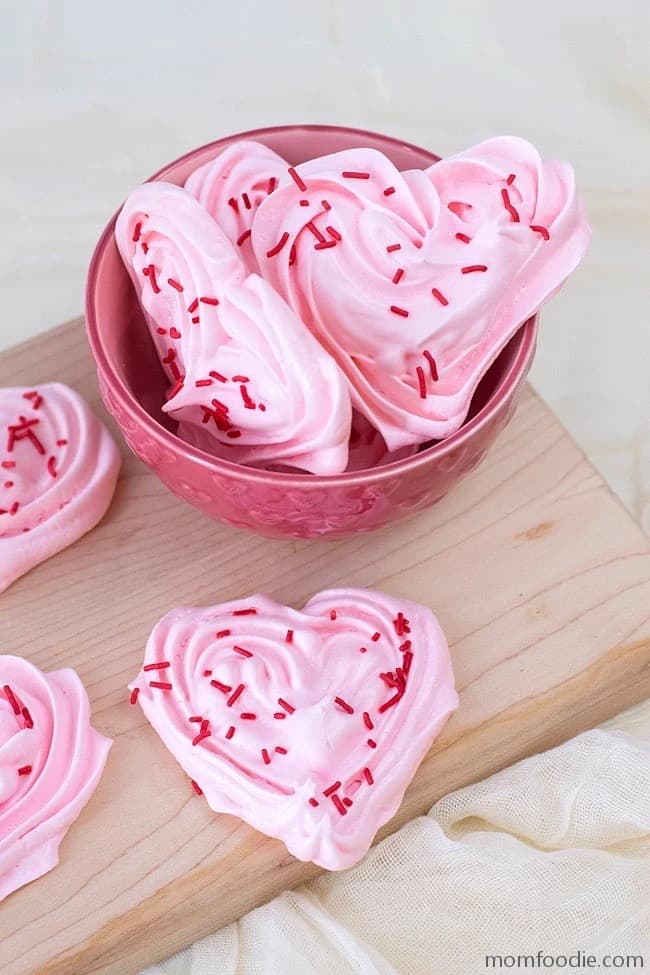 These chocolate and peppermint spritz cookies are made of a tender chocolate and peppermint cookie wrapped inside a layer of dark chocolate. Chop them up to mix them into a peppermint ice cream, or make them heart-shaped to share with your boo on Valentine's Day.


These vibrant red velvet cake mix cookies are perfect for Valentine's day. The contrast icing drizzle is made with cream cheese frosting, for a super easy recipe.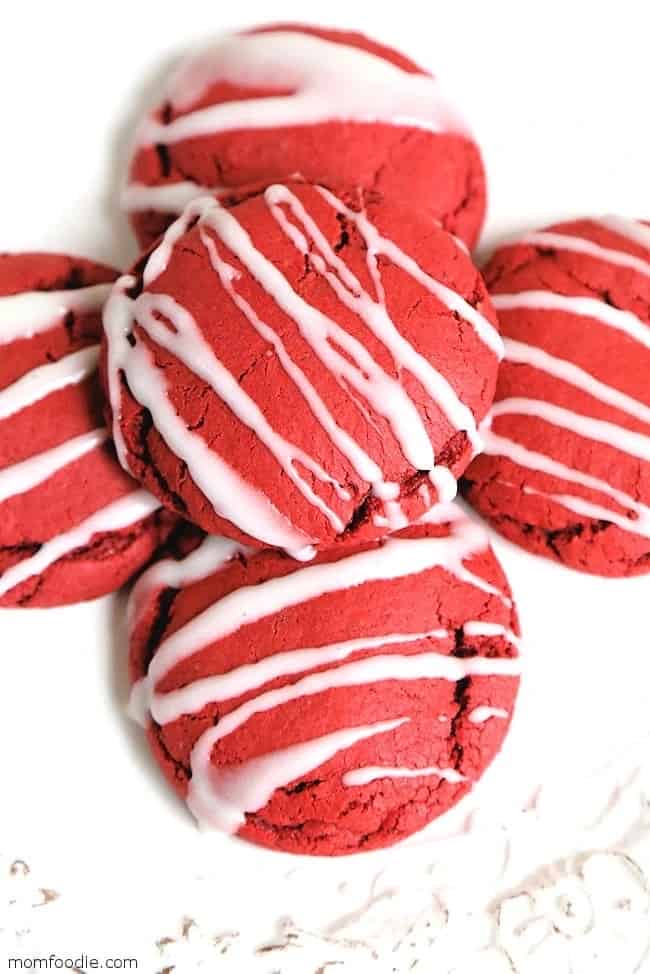 A tender butter cookie with crispy edges, hints of citrus and a gorgeous pink glaze made from freshly squeezed blood orange juice. Perfect for Valentine's Day or any day that you are craving serious citrus flavors with your butter and sugar.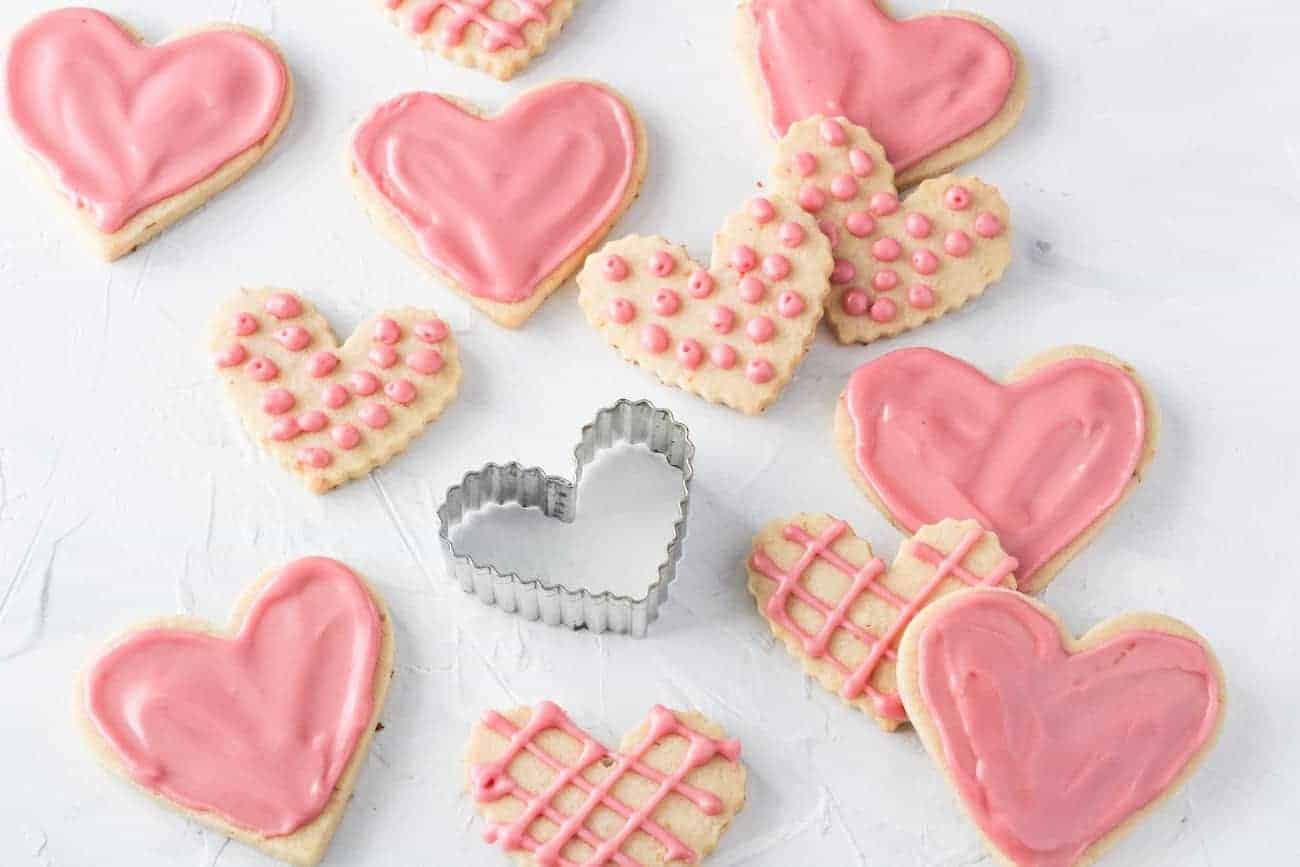 These sweet and buttery cookies are sandwiched with a layer of whipped strawberry cream and are dipped in dark chocolate.



Tried and true easy Stained Glass Cookies that will impress everyone! They are crispy, buttery and simply beautiful!



This Valentine's Day Cookie Cups recipe is the easiest way to bake bite-sized treats that are bursting with love. A soft, chewy, buttery base is perfect for hiding the sweet surprise inside.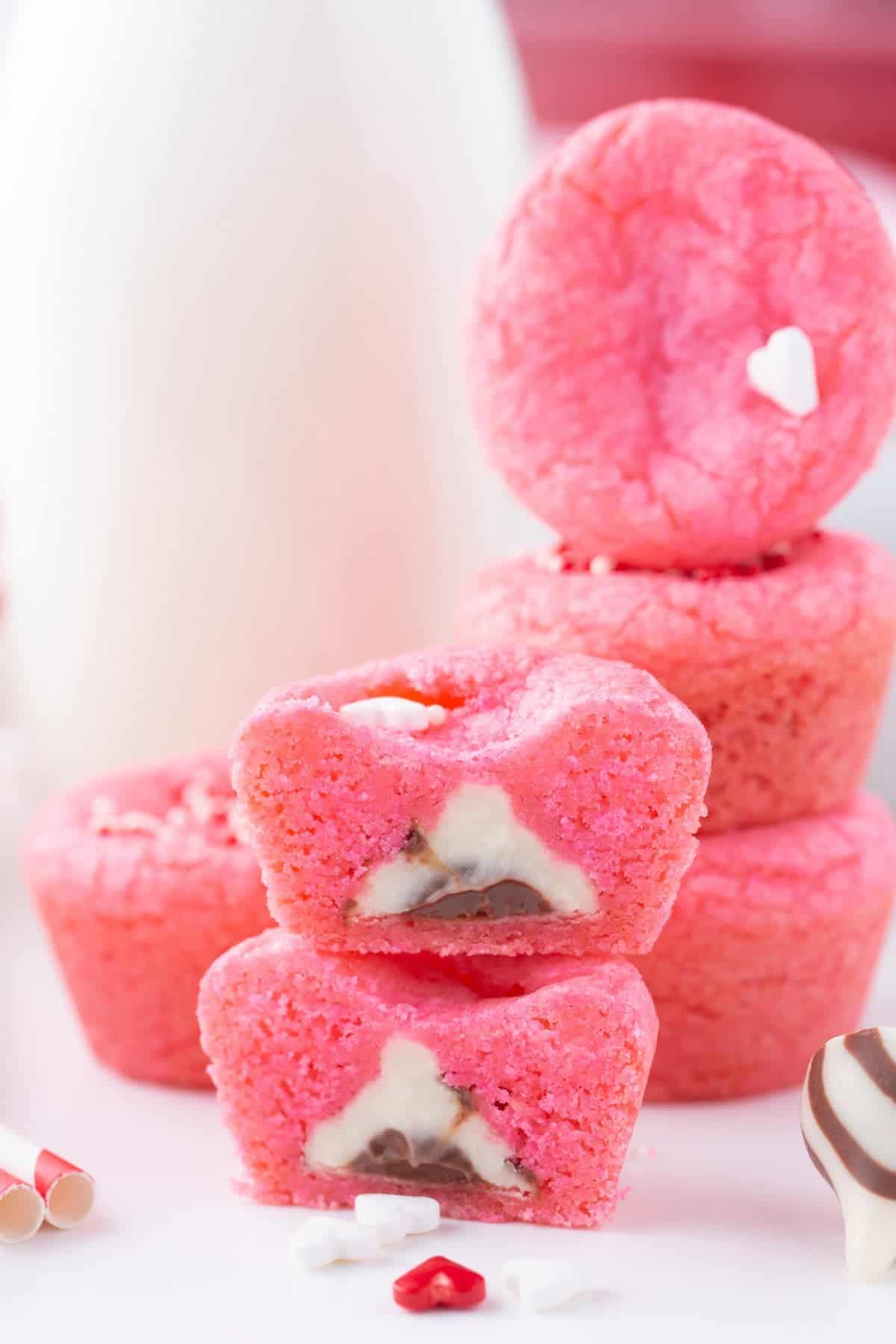 These adorable iced shortbread Valentine cookies are shaped like romantic hearts and topped with homemade icing and lots of sprinkles.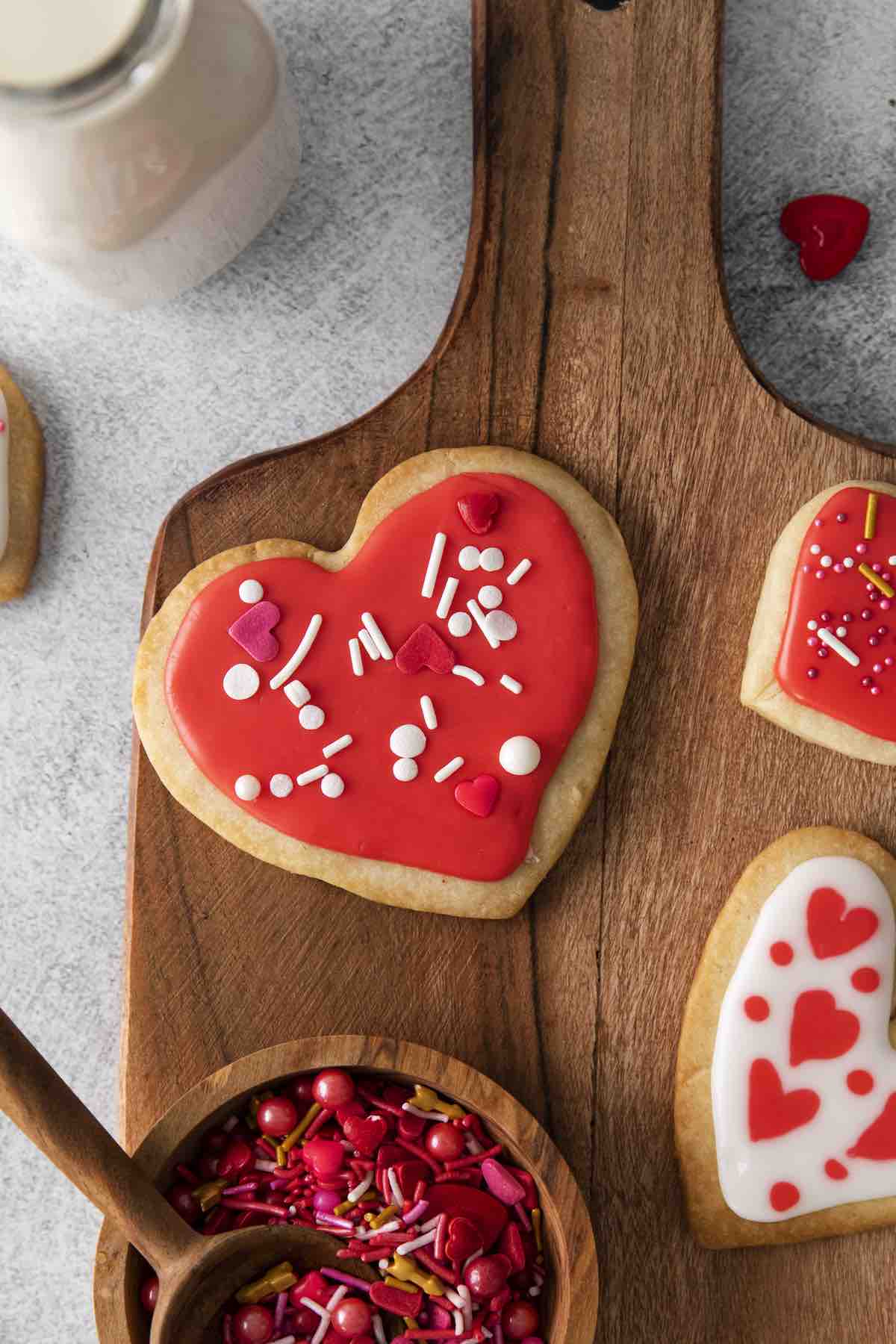 Try these delicious buttery heart cookies dipped in dark chocolate and decorated with Valentine's Day sprinkles! No chilling required!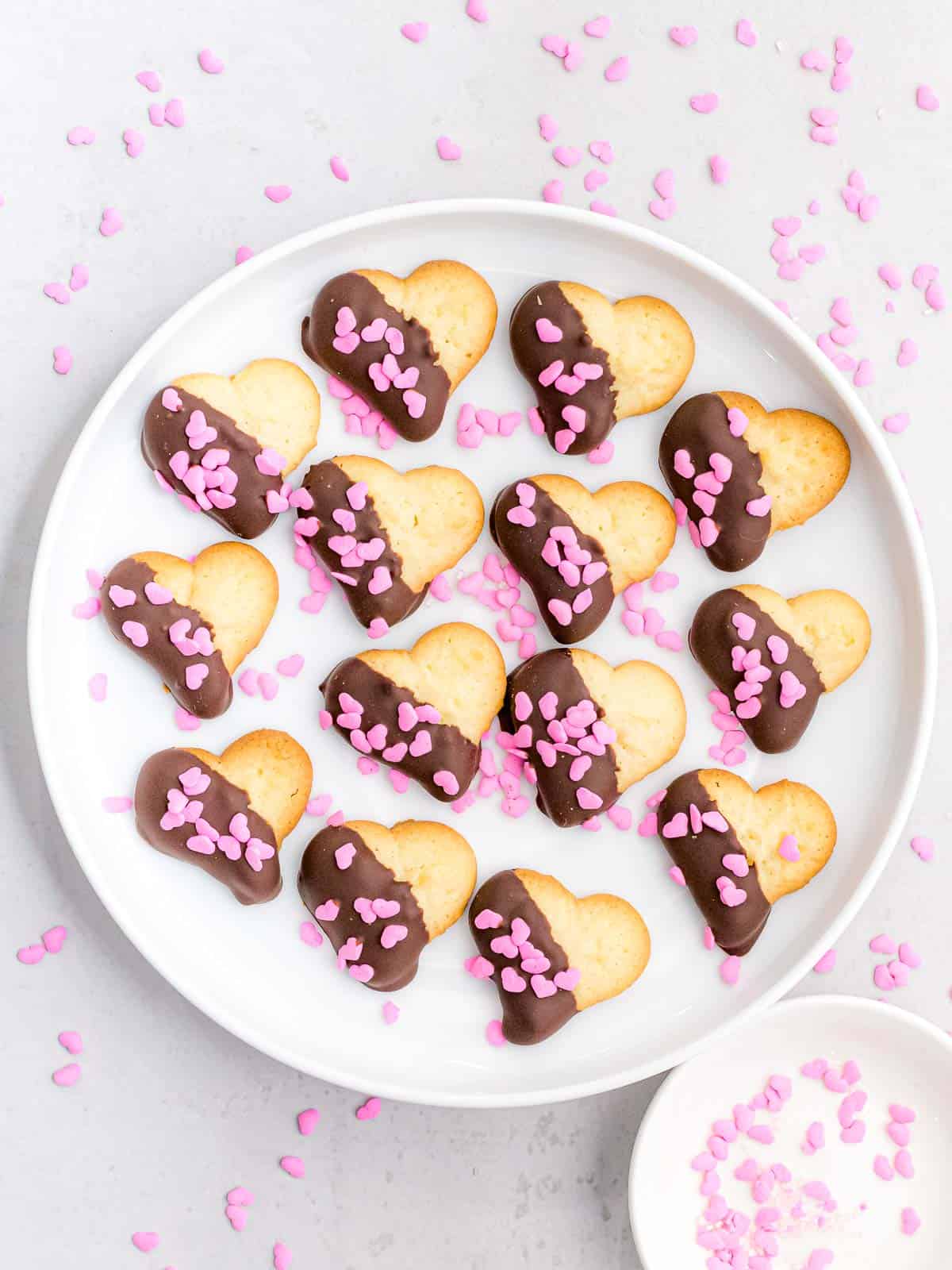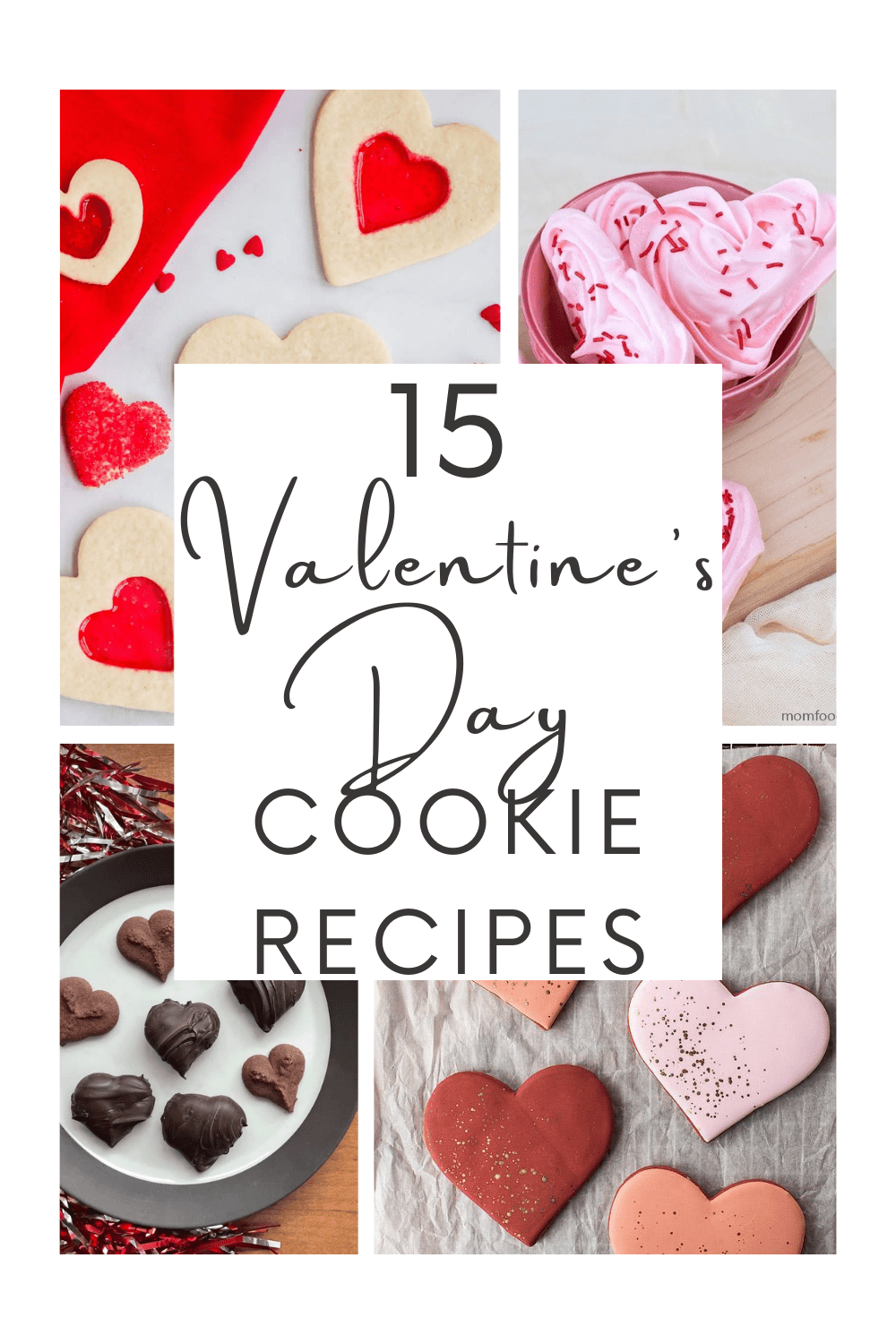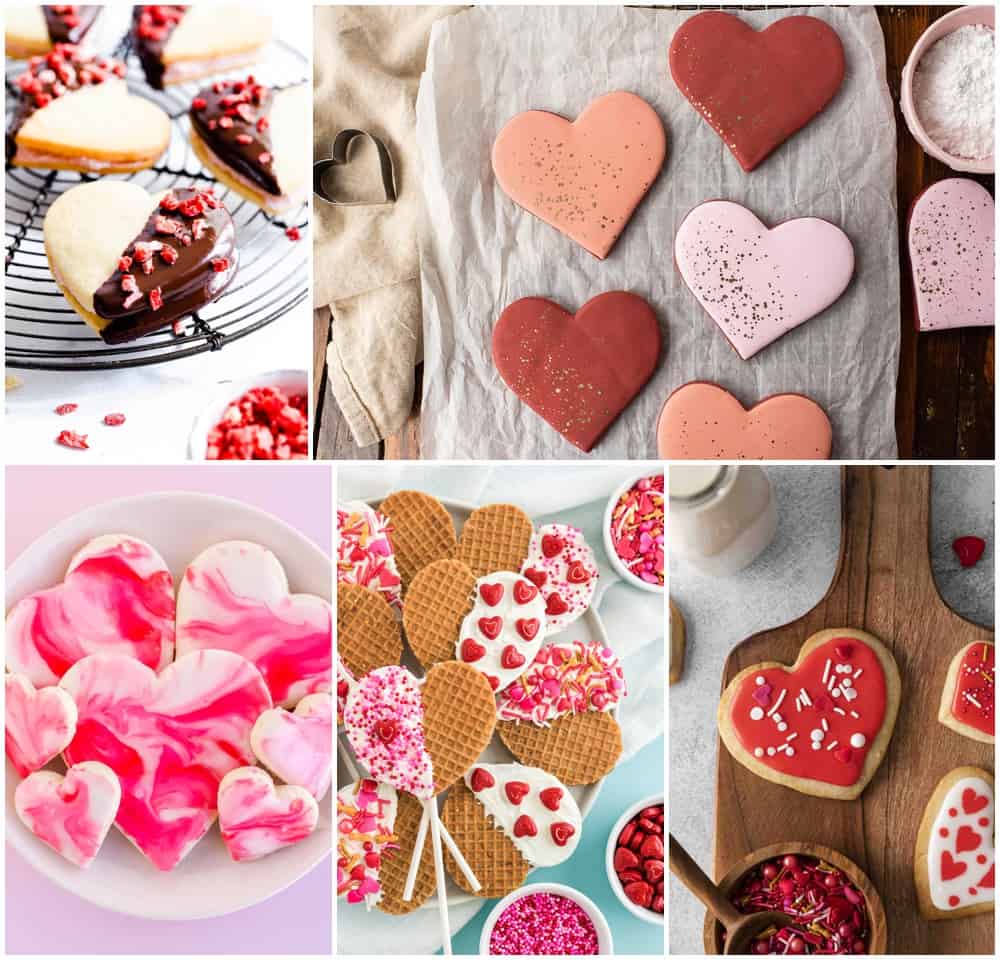 You Might Also Like