By using this site, you agree to our Terms of Use. This post may contain affiliate links. Read our disclosure policy.
Follow us on Instagram for more fun food ideas for kids!
Ahh, the classic breakfast of millennials: Avocado toast. And today, we're taking a twist on it with this Grated Egg Avocado Toast.
There is just something so satisfying about those crunchy slices of bread with creamy avocado, and any spicy seasonings you might be adding to the mix. Between the healthy fats, carbs (your body's main source of energy), and the burst of flavor brought by the sauces and spices, this is one of the easiest recipes you can use to have the perfect breakfast.
However, the best thing about it is, you don't need to be a millennial to enjoy this filling, tasty, and balanced breakfast dish.
You've probably already tried your fair share of variations on this killer meal, whether it's lemon juice and red pepper flakes, cheese, green onions, or garlic powder, but there is one avocado toast trend on TikTok that's about to make you question everything.
Bring in the hard-boiled eggs!
Yes, you heard me right. The trick to this divine social media-inspired morning meal is the combined power of a hard-boiled egg and a cheese grater.
Don't look at me like I'm crazy until you've seen it for yourself! Sarah Thomas-Drawbaugh from the account @healthyishfoods posted her rendition on TikTok and since the video has 3.5 million views, I think it's safe to say you need to try it at least once.
Her secret? Bakery bread, Kewpie mayonnaise, avocado, a microplane grater, salt and pepper, and sriracha. That's all you need to create some toast that will blow your mind.
What is Kewpie Mayo?
If you're wondering what Kewpie mayo is, it's a Japanese brand of mayonnaise made from egg yolks, which is why it meshes so well in this recipe! You can order it at your normal grocery store, or you can make your own at home. It makes a great ramen base too!
Be aware, there are a lot of different recipes out there for this Japanese mayo including vinegar, dijon mustard, canola oil, dashi, sugar, and many other potential ingredients, so don't write it off if you don't like it on the first try. This sauce forms the base of Sarah's recipe. If you don't have access to Kewpie mayo, you can also substitute a different ingredient, like chipotle aioli, your own favorite mayo, or cream cheese. This is a great way to add some medium heat and offset the flavor of those egg whites.
How to Make Grated Egg Avocado Toast
The recipe for this grated egg simple avocado toast is pretty self-explanatory, but I'll make sure you know all the steps so you're not left in the dark. Grab some bread (preferably freshly baked from a bakery, but you can also sub in some gluten-free bread or regular bread from your local grocery store), and throw it in the toaster. You're going to want to leave it until it's nice and crispy.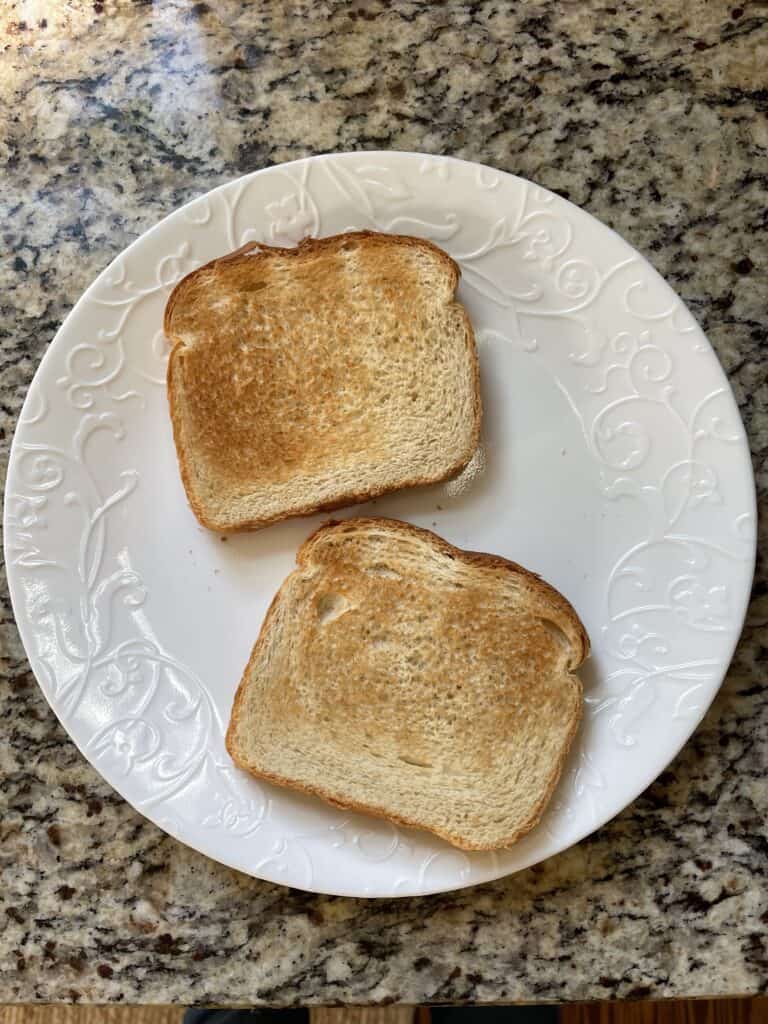 Once your toast is finished, plop it down on a plate and spread a thin layer of Kewpie mayonnaise on it. You can get it from the store or make your own, it's your choice! Feel free to sub in your own favorite sauce if desired.
Then, cut your avocado in half and scoop it out of the peel. My favorite way to do this is with a large spoon. If you want to do it the way Sarah did it, cut the avocado into slices and lay the avocado slices flat on top of your toast. You can also smash the avocado before putting it on the toast, if that's what you prefer!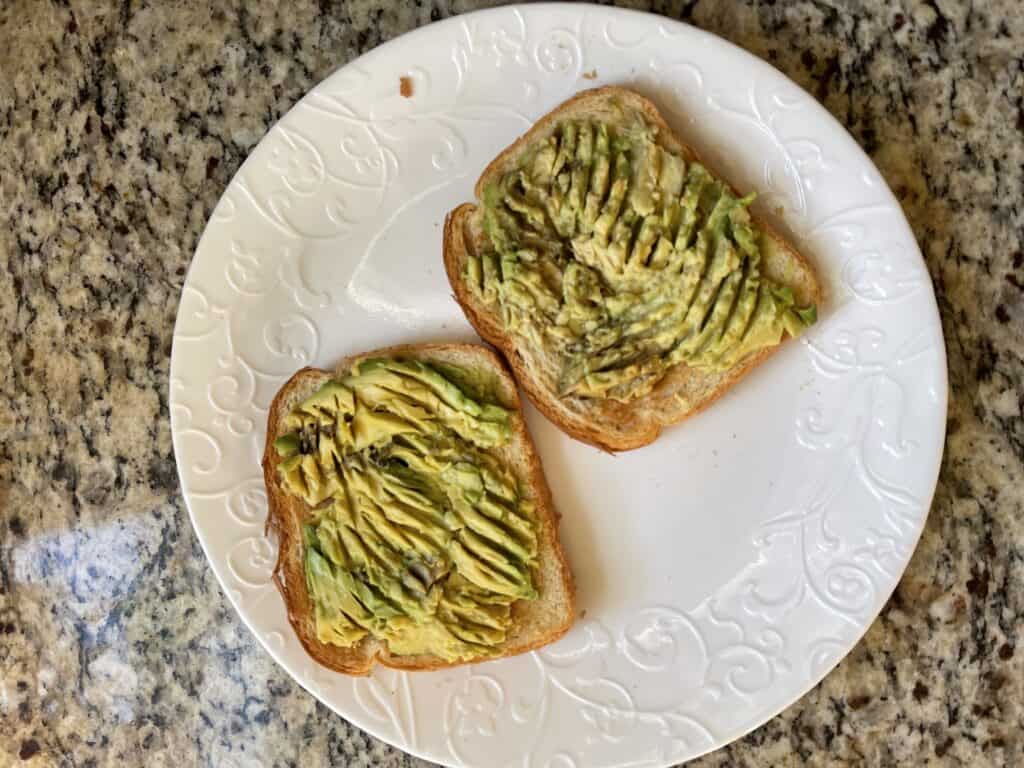 This is where the recipe really starts to shine: you're going to want to pull out your cheese grater. You get bonus points if it's a microplane grater like Sarah's, but you can use whatever you have at home. Grate that egg until it's all gone. Yep, you're going to want two eggs if you have two pieces of toast. It should look like finely-grated cheese.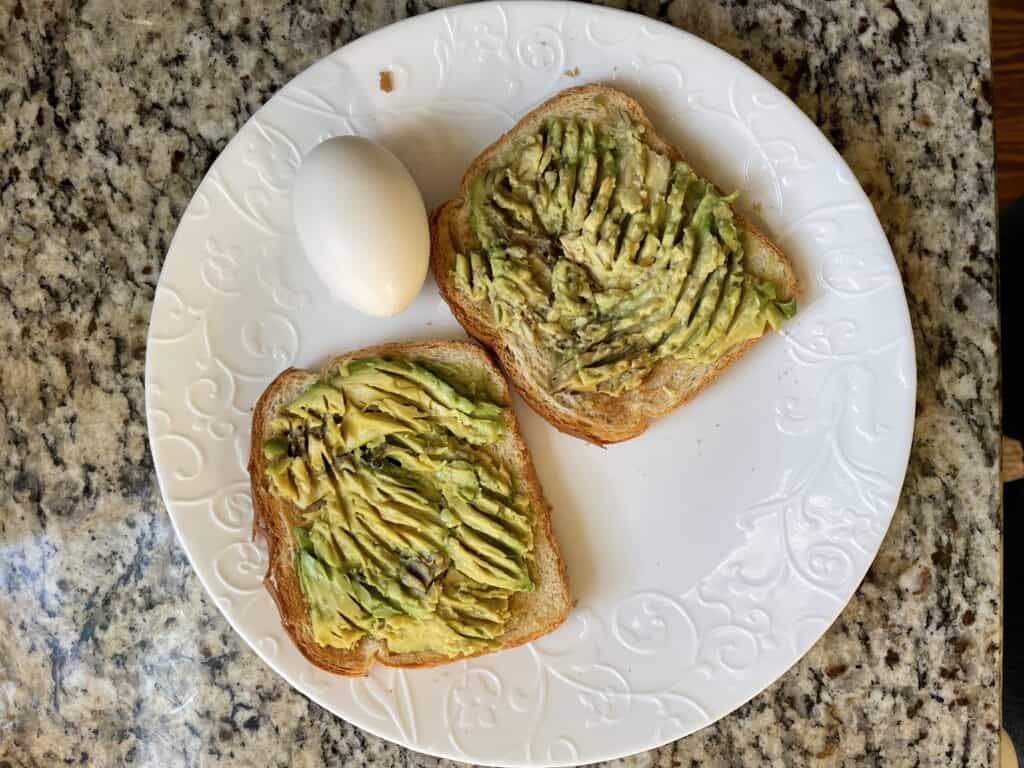 If you usually put sunny-side-up or scrambled eggs on your avocado toast, you will definitely see the difference with this recipe. In fact, the texture of the hardboiled eggs' whites might just change your life.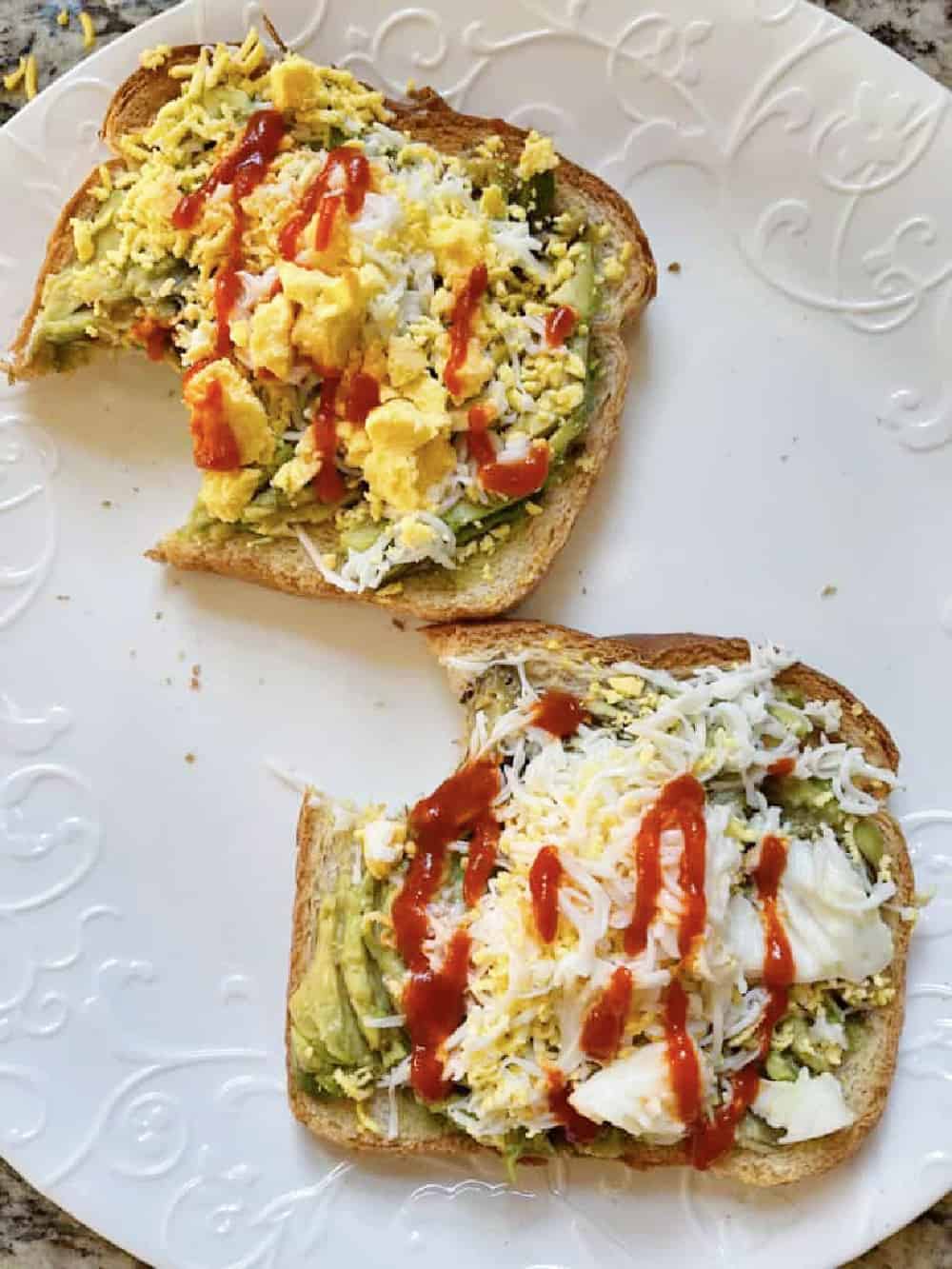 Of course, we're not just going to put on avocado and egg and leave it there. For the best avocado toast, Sarah recommends adding a drizzle of sriracha on top to add a little kick, but you can customize it any way you like.
How to Cook Other Innovative Recipes with Grated Eggs:
If the idea of hand-grated eggs has your brain spinning with new ideas and food modifications, you're not the only one. Sarah has already filled her TikTok account with videos of other grated egg recipes like ramen, salmon lox bagels, pickled egg tuna salad, and pesto pasta, all with grated hard boiled eggs incorporated. This is one of those TikTok food trends that has a long shelf life!
There are so many recipes you can use this hack for, as many foods already incorporate hard boiled eggs. I personally really want to try them on burgers, in breakfast tacos, and in salads! Will this new trick change the way we add cooked eggs to food as a whole? Only time will tell.
More TikTok recipes you'll love!
How To Make The Viral TikTok Candy Frozen Sour Grapes
How to Make Hailey Bieber's Viral TikTok Pizza Toast